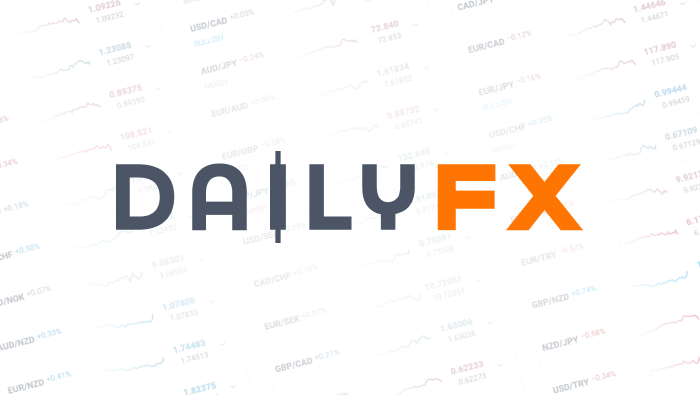 Dollar Run Finally Slipping as Capital Market Advance Wavers
Talking Points:
Dollar Run Finally Slipping as Capital Market Advance Wavers

Euro Traders Focused on ECB Stimulus Await Key Data

British Pound Rate Forecasts Take Another Blow on 'Linkers' Auction
Dollar Run Finally Slipping as Capital Market Advance Wavers
After a six-week run – the longest in 15 months – the Dow Jones FXCM Dollar Index (ticker = USDollar) looks as if it may finally pause to catch its breath. The Index's decline this past session was the largest the last bear trend ended on June 30. However, this sharp move alone shouldn't be taken as assurance that the tides have turned for the currency. There are material headwinds in store for a motivated bear trend from taking root through the end of this week. Traders who have grown impatient for meaningful opportunities in this volatility drought likely view the multi-month highs the greenback has forged versus the Euro, Pound and Yen as prime opportunities. Yet, market conditions could trump both technicals and fundamentals. Already facing a historically quiet trading backdrop, we are currently heading into a seasonal drain in liquidity for the financial system. While the Labor Day holiday (Monday, September 1) only closes the US and Canadian markets, the absence of this big speculative contingent mark the height and close of the 'summer trading lull'. It is difficult to develop trend and momentum – whether continuation or reversal – under this cumulative emptying of the market.
Participation levels considered, there is still a good chance for a dollar move in the interim. A reduction in volume would actually do more to feed a correction with profit taking and book balancing. Those looking for more palatable, fundamental justification can point to the disparity between currency performance and lack of rate speculation building in favor of an early Fed move. Market rates and yield products (like Fed Funds futures) have shown little of the conviction the currency seems to reflect. The swell in equities – as a gauge for trader appetites – can also be claimed a contrast to the safe haven's performance. Yet, therein lies a paradox. If moderation tips the S&P 500 into a meaningful retreat, it could revive the dollar's safety appeal. If an equity retreat is slow and steady alongside the volume drain, though, they can retreat in tandem.
Euro Traders Focused on ECB Stimulus Await Key Data
This past trading session, a Reuters report quoting unnamed ECB sources stated the central bank is unlikely to act on the lingering asset-purchase-program threat that has been made over the past months. While the market is not likely fully pricing a QE-like program from the policy group when they announce policy on September 4, its tumble has likely seen bears latch on to its potential. After ECB President Draghi voiced his concerns and willingness to do more moving forward at Jackson Hole this past week, there is still a probability – and market concern – that further easing is not far off. If upcoming event risk shows continued weakness or further deterioration, that time frame will likely be moved forward. On the calendar through the upcoming session, sentiment surveys will take a back seat to Germany's employment and CPI figures. The largest EU member acts as a proxy for the region. But we won't have to use a proxy long. Eurozone jobs and CPI data is due Friday.
British Pound Rate Forecasts Take Another Blow on 'Linkers' Auction
The UK's Debt Management Office sold £900 million pounds in index-linked government bonds – referred to colloquially as 'linkers' – due in 2040 Wednesday. Demand and the yield the adjustable paper drew slipped compared to other long-term, indexed bond sales over the past months. Meanwhile, swaps have further eased while the three-month Libor hovers at a 22-month high. Rate speculation is still a key driver for the Sterling, but its retreat makes it less sensitive. Perhaps the upcoming employment, business and housing surveys can offer a spark.
Yen Crosses Still Diverging, Nikkei Ready to Break
Not all Yen crosses look alike. USDJPY and AUDJPY continue to outperform most of the other pairings at their respective multi-month highs. That said, the rally has cooled; and bulls are starting to look around to where the other crosses are standing. When correlation is so high amongst such assets, disparity is a bad thing – and it is rarely the lone rogue that sees the rest of the market catch up to it. The Yen crosses' next move is looking to what drives carry appetite. The Nikkei 225 is a good stand-in, and it is looking suspect this morning.
Canadian Dollar Rally Heats Up as Tim Horton M&A Draws Interest
Crowds build around activity. The Canadian dollar was already pushing gains across the board Tuesday as news of the Burger King (US) – Tim Horton (Canada) merger ran the headlines. Though this $11 billion deal is unlikely to having a long-lasting impact on the exchange rate, the speculative interest alone drew new traders in. What was ultimately the biggest USDCAD decline in 12 months would also generate the heaviest volume in six-months. Loonie traders are looking ahead to 2Q trade and GDP figures to set up the BoC's tone for next week.
Emerging Markets Rally A Third Day, Currencies Join the Fray
The MSCI's Emerging Market ETF rose for the third consecutive session, but the performance saw another downgrade in progress. Furthermore, volume slumped on the push to the fresh multi-year high. The broader market's appetite for yield is in charge of this move's progress, but with the most recent move; something changed – currency's started to participate. The Brazilian Real and South African Rand led most EM FX players up against the dollar with a 0.7 and 0.6 percent move respectively. Ahead lies Friday's Brazilian and Indian GDP data.
Gold Crawls Higher as Volume Collapses
Bulls are struggling to put gold on pace. This isn't particularly surprising given the dollar's stubbornness and the lack of motivation through financial stability and inflation concerns. Through the upcoming sessions, a dollar retreat or a run of inflation data may look to stir more live from the metal. That inspiration is needed as volume in ETFs and futures trading has collapsed.
**Bring the economic calendar to your charts with the DailyFX News App.
ECONOMIC DATA
GMT

Currency

Release

Survey

Previous

Comments

01:00

AUD

HIA New Home Sales (MoM)

1.2%

Private Cap ex is a concern for the Aussie economy and has declined significantly in the last year

01:30

AUD

Private Capital Expenditure

-0.9%

-4.2%

01:30

CNY

Industrial Profits (YoY)

17.9%

Jumped from 6.0% in Jan this year

07:55

EUR

German Unemployment Rate s.a.

6.7%

6.7%

Rate largely unchanged this year, dropping 0.1% in March

07:55

EUR

German Unemployment Change

-5K

-12K

08:00

EUR

Euro-Zone M3 s.a. (YoY)

1.5%

1.5%

Money Supply is likely to continue rising as the ECB expands stimulus for Eurozone recovery

08:00

EUR

Euro-Zone M3 s.a. (3M)

1.3%

1.1%

08:30

GBP

Lloyds Business Barometer

52.00

Reflects strong growth since 2012

09:00

EUR

Euro-Zone Economic Confidence

101.50

102.20

Major Eurozone indicators are on focus as expectations increase on added stimulus from the ECB

09:00

EUR

Euro-Zone Consumer Confidence

-10.00

-10.00

09:00

EUR

Euro-Zone Business Climate Indicator

0.17

10:00

GBP

CBI Reported Sales

27.00

21.00

Showed consistent growth in 2014

12:00

EUR

German Consumer Price Index (YoY)

0.8%

0.8%

Germany is Eurozone's largest economy and CPI figures are likely to influence ECB's stimulus policy

12:00

EUR

German CPI - EU Harmonised (YoY)

0.8%

0.8%

12:30

CAD

Current Account (BoP) (Canadian dollar)

-$11.6B

-$12.4B

Weekly earnings have strongly risen from 0.9% in Aug 2013 to a 2-year high of 3.2% in April 2014

12:30

CAD

Average Weekly Earnings (YoY)

2.6%

12:30

USD

Gross Domestic Product (Annualized)

3.9%

4.0%

Major unexpected revisions likely to create volatility in the US Dollar

12:30

USD

Initial Jobless Claims

300K

298K

Employment remains the most important agenda for the Fed in its plans to hike interest rates

12:30

USD

Continuing Claims

2515K

2500K

14:00

USD

Pending Home Sales (MoM)

0.5%

-1.1%

A better than expected housing report might fuel speculation of a Fed rate hike to avoid a bubble

14:00

USD

Pending Home Sales (YoY)

-3.5%

-4.5%

22:45

NZD

Building Permits (MoM)

1.0%

3.5%

YTD high is a 9.0% in March

23:01

GBP

Hometrack Housing Survey (MoM)

0.1%

UK housing data has long been a cause of BOE rate hike speculation and stronger than expected numbers might add bets

23:01

GBP

Hometrack Housing Survey (YoY)

5.8%

23:05

GBP

GfK Consumer Confidence Survey

-2.00

23:30

JPY

National Consumer Price Index (YoY)

3.4%

3.6%

The BoJ remains committed to solving the problem of deflation in Japan through expansive monetary policy. Lower than expected figures might add bets to increased stimulus

23:30

JPY

National Consumer Price Index Ex-Fresh Food (YoY)

3.3%

3.3%

23:30

JPY

National Consumer Price Index Ex Food, Energy (YoY)

2.3%

2.3%

23:30

JPY

Tokyo Consumer Price Index (YoY)

2.7%

2.8%

23:30

JPY

Jobless Rate

3.7%

3.7%

Last month was the first time unemployment increased after a consistent decline since Aug 2013

23:30

JPY

Household Spending (YoY)

-2.9%

-3.0%

23:50

JPY

Retail Trade s.a. (MoM)

0.3%

0.5%

Retail Sales data from Japan will be in focus along with the inflation numbers as the BoJ looks at consumer metrics to determine if the economy needs added stimulus to maintain its path of recovery.

23:50

JPY

Retail Trade (YoY)

-0.2%

-0.6%

23:50

JPY

Large Retailers' Sales

-0.6%

-1.8%

23:50

JPY

Loans & Discounts Corp (YoY)

2.3%

23:50

JPY

Industrial Production (MoM)

1.0%

-3.4%

23:50

JPY

Industrial Production (YoY)

-0.1%

3.1%
| | | |
| --- | --- | --- |
| GMT | Currency | Upcoming Events & Speeches |
| --:-- | EUR | Chancellor Merkel Hosts Conference in Berlin |
| 9:00 | EUR | Italy to Sell 5-Year and 10-Year Notes |
| 17:00 | USD | U.S. to Sell USD29 Billion 7-Year Notes |
SUPPORT AND RESISTANCE LEVELS
To see updated SUPPORT AND RESISTANCE LEVELS for the Majors, visit Technical Analysis Portal
To see updated PIVOT POINT LEVELS for the Majors and Crosses, visit our Pivot Point Table
CLASSIC SUPPORT AND RESISTANCE
EMERGING MARKETS 18:00 GMT

SCANDIES CURRENCIES 18:00 GMT

Currency

USD/MXN

USD/TRY

USD/ZAR

USD/HKD

USD/SGD

Currency

USD/SEK

USD/DKK

USD/NOK

Resist 2

13.5800

2.3800

12.7000

7.8165

1.3650

Resist 2

7.5800

5.8950

6.5135

Resist 1

13.3250

2.3000

11.8750

7.8075

1.3250

Resist 1

7.3285

5.8475

6.3145

Spot

13.0707

2.1529

10.5535

7.7507

1.2463

Spot

6.8573

5.5796

6.1569

Support 1

12.8350

2.0700

10.2500

7.7490

1.2000

Support 1

6.7750

5.3350

5.7450

Support 2

12.6000

1.7500

9.3700

7.7450

1.1800

Support 2

6.0800

5.2715

5.5655
INTRA-DAY PROBABILITY BANDS 18:00 GMT
| | | | | | | | | | |
| --- | --- | --- | --- | --- | --- | --- | --- | --- | --- |
| \CCY | EUR/USD | GBP/USD | USD/JPY | USD/CHF | USD/CAD | AUD/USD | NZD/USD | EUR/JPY | Gold |
| Res 3 | 1.3435 | 1.6781 | 103.17 | 0.9123 | 1.0969 | 0.9386 | 0.8543 | 137.87 | 1329.49 |
| Res 2 | 1.3417 | 1.6757 | 103.00 | 0.9110 | 1.0953 | 0.9369 | 0.8527 | 137.64 | 1325.18 |
| Res 1 | 1.3399 | 1.6733 | 102.83 | 0.9096 | 1.0936 | 0.9352 | 0.8510 | 137.41 | 1320.87 |
| Spot | 1.3362 | 1.6684 | 102.49 | 0.9069 | 1.0904 | 0.9319 | 0.8476 | 136.95 | 1312.25 |
| Supp 1 | 1.3325 | 1.6635 | 102.15 | 0.9042 | 1.0872 | 0.9286 | 0.8442 | 136.49 | 1303.63 |
| Supp 2 | 1.3307 | 1.6611 | 101.98 | 0.9028 | 1.0855 | 0.9269 | 0.8425 | 136.26 | 1299.32 |
| Supp 3 | 1.3289 | 1.6587 | 101.81 | 0.9015 | 1.0839 | 0.9252 | 0.8409 | 136.03 | 1295.01 |
v
--- Written by: John Kicklighter, Chief Strategist for DailyFX.com
To contact John, email jkicklighter@dailyfx.com. Follow me on twitter at http://www.twitter.com/JohnKicklighter
Sign up for John's email distribution list, here.
The information contained herein is derived from sources we believe to be reliable, but of which we have not independently verified. Forex Capital Markets, L.L.C.® assumes no responsibility for errors, inaccuracies or omissions in these materials, nor shall it be liable for damages arising out of any person's reliance upon this information. Forex Capital Markets, L.L.C.® does not warrant the accuracy or completeness of the information, text, graphics, links or other items contained within these materials. Forex Capital Markets, L.L.C.® shall not be liable for any special, indirect, incidental, or consequential damages, including without limitation losses, lost revenues, or lost profits that may result from these materials. Opinions and estimates constitute our judgment and are subject to change without notice. Past performance is not indicative of future results.
DailyFX provides forex news and technical analysis on the trends that influence the global currency markets.