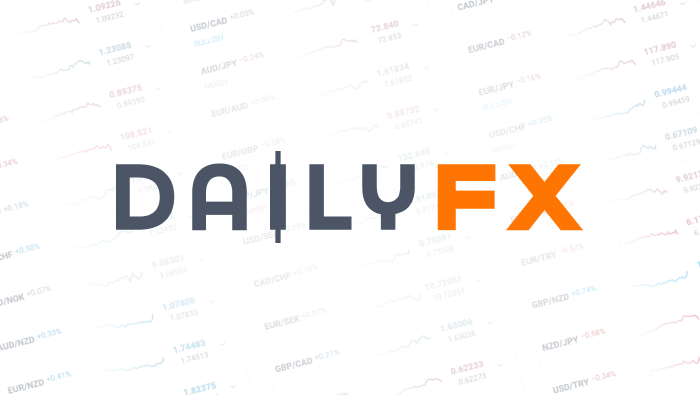 Dollar De Facto Winner in a Reemerging Currency War?
Talking Points:
Dollar De Facto Winner in a Reemerging Currency War?

Euro

Traders Will Pay More Attention to Draghi than Data

British Pound Heading to Inevitable Break
Dollar De Facto Winner in a Reemerging Currency War?
Value in the currency world is assessed on a relative basis. A simple improvement or decline in one unit's fundamental backdrop does not necessarily secure a strong trend. Sometimes, a currency can find itself in a position where it is assessed to be the 'best of the worst'. Could the dollar generate strength through this unflattering yet nevertheless supportive distinction? From the docket this past session, the data seemed to fall short of the influence required to tap into the greenback's deeper fundamental veins. A sharp 14.5 percent drop in new home sales through March – the second largest drop in four years – was a substantial headline to growing fears of a stalled housing sector recovery. Markit's manufacturing PMI survey for April similarly missed the mark and dimmed investors' growth expectations modestly.
Yet, neither indicator nor their combined influence have materially offset the Fed's policy bearings or raised the specter of an isolated return to recession. Treasury yields (particularly 2, 5 and 10-year) were little changed on the day. Where the dollar may find traction in this lackluster position is the steady descent into competitive monetary policy easing its major counterparts have takento. The ECB has taken to threatening its rate cuts whenever EURUSD nears 1.4000. Both Australian and New Zealand authorities have maintained a campaign to talk their currency down. And, the BoJ has engaged a stimulus program to rival the Fed's. If this is a currency war, the dollar is 'losing'.
Find out what event risk may feed the escalating currency wars or spark a breakout from tightening technical ranges with the DailyFX Economic Calendar.
Euro Traders Likely to Pay More Attention to Draghi than Data
The newswires out of the Euro-area were certainly encouraging of the region's health – and in turn the currency's fundamental prospects. For data, the PMI surveys for business health in April offered a meaningful boost to growth forecasts. While France's measures cooled more sharply than expected, the German and Eurozone figures posted meaningful gains to near-three-year highs. A 55-pip EURUSD rally was the single currency's reward. Later on, Portugal conducted a successful (high demand, low yield) auction of 10-year bonds – its first since its rescue program – though the market was less impressed by the 'periphery's' ability to regain access to the market. Between both items, EURUSD ended exactly 12 pips higher on the day. When the ECB makes threats whenever 1.4000 comes into view, it's difficult to mount a rally.
British Pound Heading to Inevitable Break
What do you get when the average daily range on a currency pair is 70 pips and its tradable range is less than that (and shrinking)? An inevitable breakout. Pushing against a four-year high, GBPUSD has run out of room to maneuver without making a real decision on direction. Yet, traders know that a breakout does not necessarily translate into a trend. Looking for an impetus for a sterling drive – bullish or bearish – the docket's CBI retail sales report today falls far short. Unless yield forecasts change materially, remain skeptical of near-term breaks.
New Zealand Dollar Sedate Despite RBNZ Rate Hike
Sporting a uniform advance against its major counterparts (between 0.2 percent on NZDJPY and 0.4 percent for NZDUSD), we could ascertain through price action that the New Zealand currency found fundamental support this morning. Indeed the RBNZ met both market and economist expectations – projecting a 97 and 100 percent probability respectively – of a 25 bp rate hike to 3.00 percent. In this world of yield grab and central bank's defaulting to talking their currencies down, why isn't the kiwi making greater strides in a rally? Governor Graeme Wheeler deserves much of the praise/blame. Before he engaged in the current tightening cycle (now two hikes), he gave fair warning of his tightening bias. Markets gained into the first hike, taking away much of the shock value. And, while it is building carry, yield is still historically low.
Australian Dollar Stumbles as Nascent RBA Hike Hopes Fade
The 1Q CPI release proved a substantial market-mover for the Australian dollar. Strictly speaking, the 2.9 percent inflation reading was the highest in two years and at the top of the central bank's tolerance band – raising the potential for a rate hike sometime in the not-so-distant future. Yet, that reading was still short of the hawkishness Aussie bulls had recently priced in. The question is, how far has it been deferred?
Chinese Yuan Slips Fourth Straight Versus Dollar, Down 12 of Last 15 Trading Days
The Chinese currency (Yuan and offshore Renminbi) has dropped for four consecutive trading days through Wednesday's close. While the clip of decline isn't exactly breakneck, the consistency continues to wear on 'China carry trade' interests. This past session's Chinese manufacturing PMI figure reading a fourth day in contractionary territory adds to the picture, but a genuine 'risk' move would likely add momentum.
Emerging Markets Drop, Ukraine Impact Still Limited
Amongst mixed 'risk sensitive' asset classes this past session, the Emerging Market block was one of the worst performers through Wednesday's session. Capital markets slid with the MSCI Emerging Market ETF dropping 0.7 percent on increased volume. The collective's sovereign debt would also edge slightly lower with a Bloomberg Index notching its first downtick in six days. In the currency ranks, the Brazilian Real's 0.7 percent rally versus the dollar was an anomaly. Most of the liquid EM currencies were lower on the day – though not under heavy selling. The Indonesian Rupiah dropped 0.9 percent, Indian Rupee 0.5 percent and Turkish Lira 0.4 percent. Of particular note, the Korean Won was restrained despite a better-than-expected 1Q GDP release this morning. Also interesting, the Russian Ruble is holding steady despite reports of escalating tensions over Ukraine. Traders are curbing panicky responses to vague – though still troubling – event risk.
Gold Ends Six-Day Tumble…Technically
Spot gold closed out Wednesday with the metal's first gains in seven straight trading days. However, before we call this a 'reversal'; we need to appreciate the scope of the move. A meager 10 cent gain is the thinnest of gains and shouldn't be considered a signal of motivations. Then again, this commodity has posted tepid trading conditions for some time – giving the impression of yet another market that will be driven to a breakout when traders are shaken out of their balanced position of indecision. Background conditions reflect the same questionable activity levels as other markets. Volume through derivatives (ETFs and futures) marked the second slowest day of trading this year. Though they may not spur a lasting trend; strong risk trends, a dollar run or shift in global stimulus forecasts are needed to rouse volatility.**Bring the economic calendar to your charts with the DailyFX News App.
ECONOMIC DATA
GMT

Currency

Release

Survey

Previous

Comments

6:00

CHF

Trade Balance (Swiss franc) (MAR)

2.62B

The Swiss government's trade balance has grown immensely since the end of 2013 rebounding sharply against a Dec. 2012 figure of 0.5B. Given the high amount of volatility associated with Swiss exports and the fact that the current Swiss trade balance is above its 5-year average, it may now be at risk to hit resistance, return to the downside and stoke deflationary pressures.

6:00

CHF

Exports (MoM) (MAR)

0.4%

6:00

CHF

Imports (MoM) (MAR)

0.8%

8:00

EUR

German IFO - Business Climate (APR)

110.4

110.7

The German Business Climate Index appears to be improving, approaching previous levels of mid-2011. Despite this, expectations for Business sentiment in Germany are expected to decline in the midst of broader growth throughout the EU.

8:00

EUR

German IFO - Expectations (APR)

105.8

106.4

8:00

EUR

German IFO - Current Assessment (APR)

115.6

115.2

10:00

GBP

CBI Reported Sales (APR)

17

13

12:30

USD

Durable Goods Orders (MAR)

2.0%

2.2%

US Durable Goods Orders tend to be extremely volatile over the long run. Current figures are significantly above the 5-year average of 0.8% meaning the index may make a move to the downside in the near future given historical trends. Such a move could instigate appreciation of the USD.

12:30

USD

Durables ex Transportation (MAR)

0.5%

0.2%

12:30

USD

Non-Defense Capital Goods Orders ex Aircrafts (MAR)

1.5%

-1.3%

12:30

USD

Non-Defense Cap Goods Shipments ex Aircrafts (MAR)

0.5%

12:30

USD

Initial Jobless Claims (APR 19)

304K

Initial Jobless Claims have been in a state of relatively steady decline since Dec. 2012, falling roughly by 50K since. They are expected to increase slightly in April against last month's figures. Despite such sentiment, the overarching positive trend in falling claims bodes well for the USD.

12:30

USD

Continuing Claims (APR 12)

2739K

23:30

JPY

National Consumer Price Index (YoY) (MAR)

1.7%

1.5%

In the midst of recent positive Japanese inflation data, Governor Kuroda has expressed interest in straying from further expansions to the BoJ's quantitative easing program. This policy is contingent on the BoJ's confidence in Japan's ability to reach the BoJ's target inflation rate of 2% by 2015. Should metrics fall short during the interim period, we could see further stimulus from the BoJ. That being said, upcoming Japanese inflation metrics will assume a larger role in dictating Yen moves against the majors as the BoJ takes a step back.

23:30

JPY

National CPI Ex-Fresh Food (YoY) (MAR)

1.4%

1.3%

23:30

JPY

National CPI Ex Food, Energy (YoY) (MAR)

0.8%

0.8%

23:30

JPY

Tokyo CPI (YoY) (APR)

3.1%

1.3%

23:30

JPY

Tokyo CPI Ex-Fresh Food (YoY) (APR)

2.9%

1.0%

23:30

JPY

Tokyo CPI Ex Food, Energy (YoY) (APR)

2.0%

0.4%
| | | |
| --- | --- | --- |
| GMT | Currency | Upcoming Events & Speeches |
| 2:00 | CNY | Conference Board Leading Economic Index (MAR) |
| 8:30 | EUR | ECB's Klass Knot Speaks on Central Banking |
| 9:00 | EUR | ECB President Mario Draghi Speaks on Central Banking |
| 9:30 | EUR | Italy to Sell €1.5 Bln in 10-Year | €1.5 Bln in 12-Year Inflation Bonds |
| 11:00 | EM | Turkey Rate Decision (Emerging Markets) |
| 15:00 | EUR | ECB President Mario Draghi Speaks on Euro Economy |
| 16:15 | EUR | ECB's Vitor Constancio Speaks on Euro Economy |
SUPPORT AND RESISTANCE LEVELS
To see updated SUPPORT AND RESISTANCE LEVELS for the Majors, visit Technical Analysis Portal
To see updated PIVOT POINT LEVELS for the Majors and Crosses, visit our Pivot Point Table
CLASSIC SUPPORT AND RESISTANCE
EMERGING MARKETS 18:00 GMT

SCANDIES CURRENCIES 18:00 GMT

Currency

USD/MXN

USD/TRY

USD/ZAR

USD/HKD

USD/SGD

Currency

USD/SEK

USD/DKK

USD/NOK

Resist 2

13.5800

2.3800

12.7000

7.8165

1.3650

Resist 2

7.5800

5.8950

6.5135

Resist 1

13.1500

2.3000

11.8750

7.8075

1.3250

Resist 1

6.8155

5.8475

6.2660

Spot

13.0529

2.1179

10.4811

7.7544

1.2491

Spot

6.5332

5.3732

5.9247

Support 1

12.9650

2.0700

10.2500

7.7490

1.2000

Support 1

6.0800

5.3350

5.7450

Support 2

12.6000

1.7500

9.3700

7.7450

1.1800

Support 2

5.8085

5.2715

5.5655
INTRA-DAY PROBABILITY BANDS 18:00 GMT
| | | | | | | | | | |
| --- | --- | --- | --- | --- | --- | --- | --- | --- | --- |
| \CCY | EUR/USD | GBP/USD | USD/JPY | USD/CHF | USD/CAD | AUD/USD | NZD/USD | EUR/JPY | Gold |
| Res 3 | 1.3982 | 1.6872 | 102.49 | 0.8825 | 1.1002 | 0.9461 | 0.8723 | 142.51 | 1340.59 |
| Res 2 | 1.3960 | 1.6847 | 102.27 | 0.8809 | 1.0985 | 0.9441 | 0.8703 | 142.19 | 1335.39 |
| Res 1 | 1.3939 | 1.6823 | 102.06 | 0.8794 | 1.0967 | 0.9421 | 0.8683 | 141.86 | 1330.18 |
| Spot | 1.3895 | 1.6774 | 101.63 | 0.8763 | 1.0931 | 0.9382 | 0.8643 | 141.21 | 1319.78 |
| Supp 1 | 1.3851 | 1.6725 | 101.20 | 0.8732 | 1.0895 | 0.9343 | 0.8603 | 140.56 | 1309.38 |
| Supp 2 | 1.3830 | 1.6701 | 100.99 | 0.8717 | 1.0877 | 0.9323 | 0.8583 | 140.23 | 1304.17 |
| Supp 3 | 1.3808 | 1.6676 | 100.77 | 0.8701 | 1.0860 | 0.9303 | 0.8563 | 139.91 | 1298.97 |
v
--- Written by: John Kicklighter, Chief Strategist for DailyFX.com
To contact John, email jkicklighter@dailyfx.com. Follow me on twitter at http://www.twitter.com/JohnKicklighter
Sign up for John's email distribution list, here.
The information contained herein is derived from sources we believe to be reliable, but of which we have not independently verified. Forex Capital Markets, L.L.C.® assumes no responsibility for errors, inaccuracies or omissions in these materials, nor shall it be liable for damages arising out of any person's reliance upon this information. Forex Capital Markets, L.L.C.® does not warrant the accuracy or completeness of the information, text, graphics, links or other items contained within these materials. Forex Capital Markets, L.L.C.® shall not be liable for any special, indirect, incidental, or consequential damages, including without limitation losses, lost revenues, or lost profits that may result from these materials. Opinions and estimates constitute our judgment and are subject to change without notice. Past performance is not indicative of future results.
DailyFX provides forex news and technical analysis on the trends that influence the global currency markets.