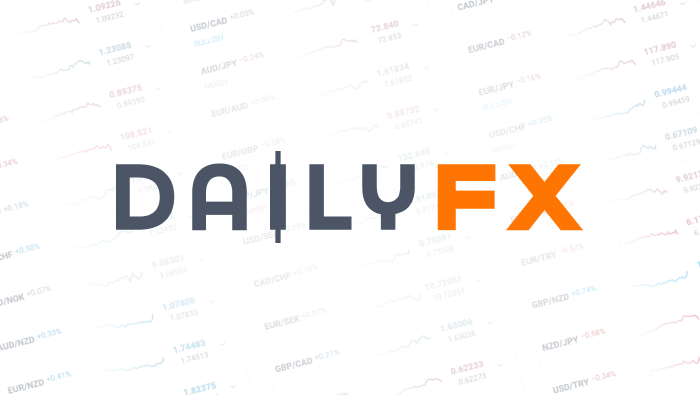 Forex: Dollar Still Gains Despite S&P 500 Rebound, Risk On?
Talking Points:
Dollar Still Gains Despite S&P 500 Rebound, Risk On?

Euro Softening into ECB Decision, Market Positioning for Easing

Yen Crosses Rally on Risk Reversal, Still Far Short of Bull Trends
Dollar Still Gains Despite S&P 500 Rebound, Risk On?
Though the standard hallmarks of risk trends – the S&P 500 and volatility indexes – put in for a hefty sentiment rebound this past session, the US dollar showed little distress as a safe haven favorite. In fact, while the benchmark equity index charged to yet another record high, the Dow Jones FXCM Dollar Index (ticker = USDollar) managed its second gain for the week. Rather than indicate a character change for the benchmark currency, this reflects the questionable nature of prevailing risk trends. While the US benchmarks led a charge for global equities, the underlying participation figures generate doubts. Volume readings from the S&P 500, Nikkei 225 (Japan), FTSE 100 (UK) and DAX (Germany) all show the same thing – moderation from Monday's turnover and a trend of deflated activity levels.
The medium-term fundamentals that market participants can look to in order to define their investment expectations are debatable. While the outlook for growth, yields and financial circulation look troubled; apathy in the face of long-standing trends can override the natural fight-or-flight. On the other hand, market conditions are not subject to interpretation and complacency. In addition to a drop in participation, we have seen the markets depend on increasing levels of leverage and short-term gains to realize their bullish ambitions. Over the past 18 months, short-lived jumped in the VIX and other volatility index have drawn short-term bulls into the market to 'short the risk premium' for quick returns. Market participants are chasing these short-term returns more often than building up their buy-and-hold position. And, while these quick lurches higher may be sticking now, they further expose the financial system to a systemic correction. And, meanwhile, the dollar hold back the tide.
As we await a definitive barometric pressure change in sentiment trends, the market will intensify its focus back towards the Fed outlook. This past session, the docket was light but the rebound in the ISM manufacturing and PCE inflation figures Monday carried over. More targeted to monetary policy is the Fed commentary we've seen as of late. Fed President Lacker reiterated his concerns that the Fed may not hike soon enough. Plosser and Bullard have delivered similar sentiments recently. Along with universal warnings that the Taper pace will be difficult to break, the FOMC seems to be preparing the market. Ahead, we have the ADP payrolls and the Beige Book to keep it going.
Euro Softening into ECB Decision, Market Positioning for Easing
We are closing in on the ECB rate decision, and the event risk is certainly distracting euro traders. Despite a considerable exposure to general sentiment trends (foreign investment into the Eurozone periphery is another 'yield chase' exposure), the world's second most liquid currency remains anchored – most notably EURUSD refuses to progress towards and beyond 1.3800. According to Bloomberg' s survey of economists, the 14 out of 54 participants (26 percent) expect the central bank to cut its benchmark lending rate on Thursday by either 10 or 15 bps. Yields are pricing in little of that concern, however. Other options include a negative deposition rate, halting the sterilization of the bank's sovereign bond holdings or new targeted stimulus programs. We'll look over the options and scenarios more closely tomorrow.
Yen Crosses Rally on Risk Reversal, Still Far Short of Bull Trends
The Japanese yen was the worst performing currency this past session – meaning the yen crosses were uniformly higher Tuesday. As some of the most risk-sensitive FX pairs, these carry trades more readily respond to changes in the equity markets and other risk-sensitive assets – even when they are of dubious quality. That said, USDJPY and its counterparts are still well off their respective multi-year highs. Fear of mission out (FOMO) is weaker in this asset class as the 'BoJ devaluation' premium is suffering as the April policy meetings approach.
Swiss Franc: Did the SNB Intervene and Give Heavy Bulls a Win?
Did the Swiss National Bank (SNB) intervene on behalf of the franc? Rumor has bloomed out of the EURCHF's 0.5 percent rally this past session from the 14-month lows. The pair's slide is being connected to the Ukrainian standoff, but the rebound has ventured further into the imagination. This move is certainly large for this otherwise restrained pair (the average daily range over the past 20 days is 31 pips), but the exchange rate is still some ways from the SNB's 1.20 hard floor. That being said, there is no doubt over how speculators have traded this pair. Monday, EURCHF positioning was a staggering 27 longs per each 1 short. The following day it was 15 to 1.
Australian Dollar Finds Limited Strength in 4Q GDP, China's Growth Forecasts
The headlines were heavy for the Australian dollar this morning, yet the currency seemed incapable of capitalizing. Following yesterday's mixed bag of the RBA reviving its warning on the Aussie and the jump in local government bond yields, we were met with 4Q GDP growing 0.8 percent – the strongest pace since 1Q 2012 – and China's vow to target 7.5 percent growth. While AUD is leaning higher this morning, it is slight.
Canadian Dollar Expectations for BoC Still Buoyant after Last Meeting
While we have written off the Bank of Canada (BoC) rather consistently over the past year, recent policy statements show we should approach these events with more caution. Lately, the policy authority has further softened its stance which has in turn fed the loonie's slide against its US counterpart. The market has likely priced as much as can be expected short of a cut, but market rates still have room to deflate.
Emerging Markets Retrace All Losses on Ukraine Fears
The Russian Ruble was one of the hardest hit currencies in a near-universal emerging market tumble Monday, so it makes sense that it posted the strongest advance of the group (1.3 percent) in the subsequent session. The situation in Ukraine is far from resolved, but speculators' appetite for yield was too strong to ignore the opportunity for a dip. Meanwhile, the MSCI EM ETF is facing 40-resistance once again.
Gold's Safe Haven Status Difficult to Maintain
It is difficult to facilitate the 'risk appetite' role that gold once so-readily donned. A safe haven that suffers such extreme bouts of volatility will carry a scarlet letter for some time. As such, the check in geopolitical-financial fears this past session would curb the metal's bid to turn a $1,350 break into a durable bull trend. Meanwhile, the general trend is still in place, ETF exposure is turning higher and futures open interest is growing.**Bring the economic calendar to your charts with the DailyFX News App.
ECONOMIC DATA
GMT

Currency

Release

Survey

Previous

Comments

00:01

GBP

UK Retail Inflation Index - BRC (FEB)

63.2

64.6

UK Retail Prices have increased on average by 3.75% per year over the past four years

00:30

AUD

Australia Gross Domestic Product (QoQ) (4Q)

0.7%

0.6%

Australia's historical GDP has oscillated between 1% and 5% per year over the past 15 years. Australia's GDP fell roughly 50% over the past two years

00:30

AUD

Australia Gross Domestic Product (YoY) (4Q)

2.5%

2.3%

01:45

CNY

China HSBC / Markit Services PMI (FEB)

50.7

China's PMI has declined on average by about 2.5% per year for the past 3 years

06:00

EUR

Ireland Service Sector PMI (FEB)

The Purchasing Manager Index (PMI) tracks the consumption of capital goods by the private sector over time. This index serves as an important indicator of business sentiment. The Eurozone's Services PMI is up 12% since a year ago and its Composite PMI is up about 5% per year over the past 3 years.

08:15

EUR

Spain Service Sector Purchasing Manager Index (FEB)

54.5

08:45

EUR

Italian Purchasing Manager Index Services (FEB)

49.9

49.4

08:50

EUR

French Purchasing Manager Index Services (FEB F)

46.9

46.9

08:55

EUR

German Purchasing Manager Index Services (FEB F)

09:00

EUR

Euro-Zone PMI Services (FEB F)

51.7

51.7

09:00

EUR

Euro-Zone PMI Composite (FEB F)

52.7

52.7

09:30

GBP

U.K. Purchasing Manager Index Services (FEB)

58.0

Up 19.22% over the past year

09:30

GBP

U.K. Official Reserves (Changes) (FEB)

$431M

Reserves up 1,299M since Dec 2013

10:00

EUR

Euro-Zone Retail Sales (MoM) (JAN)

0.8%

-1.6%

Euro-Zone Retail Sales, Unemployment, Household consumption and GDP all serve as indicators of the economic health of the region. Surveys reflect sentiment that is modestly pessimistic about the Eurozone's economic performance for the month of February.

10:00

EUR

Euro-Zone Retail Sales (YoY) (JAN)

10:00

EUR

Euro-Zone Household Consumption (QoQ) (4Q)

0.2%

0.1%

10:00

EUR

Euro-Zone Gross Fixed Capital (QoQ) (4Q)

0.2%

0.5%

10:00

EUR

Euro-Zone Government Expenditure (QoQ) (4Q)

0.0%

0.2%

10:00

EUR

Euro-Zone Gross Domestic Product s.a. (QoQ) (4Q P)

0.3%

0.3%

10:00

EUR

Euro-Zone Gross Domestic Product s.a. (YoY) (4Q P)

0.5%

0.5%

11:00

EUR

Ireland Unemployment Rate (FEB)

12.05%

Unemployment in Ireland has ranged from 12-14% over the past four years

12:00

USD

U.S. MBA Mortgage Applications (FEB 28)

-8.5%

Mortgage applications have tapered since the beginning of the year. Unemployment change expected to slow.

13:15

USD

U.S. ADP Employment Change (FEB)

158K

175K

15:00

CAD

Bank of Canada Rate Decision

1.00%

1.00%

Canada's inflation rate has consistently fallen below expectations. Rate hikes are thus unlikely.

15:00

USD

U.S. ISM Non-Manufacturing Composite (FEB)

53.5

54

Service portion of the economy is expected to remain relatively constant

15:30

USD

DOE U.S. Crude Oil Inventories (FEB 28)

68K

Deficit in current inventories of petroleum based products may indicate rising prices for the commodities.

15:30

USD

U.S. DOE Cushing OK Crude Inventory (FEB 28)

15:30

USD

DOE U.S. Gasoline Inventories (FEB 28)

-2807K

15:30

USD

DOE U.S. Distillate Inventory (FEB 28)

338K

18:00

-

Brazil Trade Balance (FEB)

-4057M

Expectations for trade deficit to be reduced by about 25%
| | | |
| --- | --- | --- |
| GMT | Currency | Upcoming Events & Speeches |
| -:- | CNY | China National People's Congress Begins (Mar 5 - 15) |
| 13:15 | USD | U.S. BLS Revisions to the ADP National Employment Report |
| 15:30 | USD | US Treasury Secretary Lew Testifies Before Senate Finance |
| 19:00 | USD | U.S. Federal Reserve Releases Beige Book |
SUPPORT AND RESISTANCE LEVELS
To see updated SUPPORT AND RESISTANCE LEVELS for the Majors, visit Technical Analysis Portal
To see updated PIVOT POINT LEVELS for the Majors and Crosses, visit our Pivot Point Table
CLASSIC SUPPORT AND RESISTANCE
EMERGING MARKETS 18:00 GMT

SCANDIES CURRENCIES 18:00 GMT

Currency

USD/MXN

USD/TRY

USD/ZAR

USD/HKD

USD/SGD

Currency

USD/SEK

USD/DKK

USD/NOK

Resist 2

14.0200

2.3800

12.7000

7.8165

1.3650

Resist 2

7.5800

5.8950

6.5135

Resist 1

13.5800

2.3000

11.8750

7.8075

1.3250

Resist 1

6.8155

5.8475

6.2660

Spot

13.2810

2.2066

10.7710

7.7608

1.2707

Spot

6.4490

5.4333

6.0130

Support 1

13.0000

2.1000

10.2500

7.7490

1.2000

Support 1

6.0800

5.3350

5.7450

Support 2

12.6000

1.7500

9.3700

7.7450

1.1800

Support 2

5.8085

5.2715

5.5655
INTRA-DAY PROBABILITY BANDS 18:00 GMT
| | | | | | | | | | |
| --- | --- | --- | --- | --- | --- | --- | --- | --- | --- |
| \CCY | EUR/USD | GBP/USD | USD/JPY | USD/CHF | USD/CAD | AUD/USD | NZD/USD | EUR/JPY | Gold |
| Res 3 | 1.3834 | 1.6783 | 103.08 | 0.8947 | 1.1164 | 0.9038 | 0.8466 | 141.76 | 1360.21 |
| Res 2 | 1.3810 | 1.6754 | 102.84 | 0.8929 | 1.1144 | 0.9016 | 0.8446 | 141.39 | 1354.35 |
| Res 1 | 1.3785 | 1.6726 | 102.61 | 0.8910 | 1.1124 | 0.8994 | 0.8425 | 141.02 | 1348.49 |
| Spot | 1.3735 | 1.6669 | 102.13 | 0.8873 | 1.1085 | 0.8950 | 0.8383 | 140.28 | 1336.77 |
| Supp 1 | 1.3685 | 1.6612 | 101.65 | 0.8836 | 1.1046 | 0.8906 | 0.8341 | 139.54 | 1325.05 |
| Supp 2 | 1.3660 | 1.6584 | 101.42 | 0.8817 | 1.1026 | 0.8884 | 0.8320 | 139.17 | 1319.19 |
| Supp 3 | 1.3636 | 1.6555 | 101.18 | 0.8799 | 1.1006 | 0.8862 | 0.8300 | 138.80 | 1313.33 |
v
--- Written by: John Kicklighter, Chief Strategist for DailyFX.com
To contact John, email jkicklighter@dailyfx.com. Follow me on twitter at http://www.twitter.com/JohnKicklighter
Sign up for John's email distribution list, here.
DailyFX provides forex news and technical analysis on the trends that influence the global currency markets.