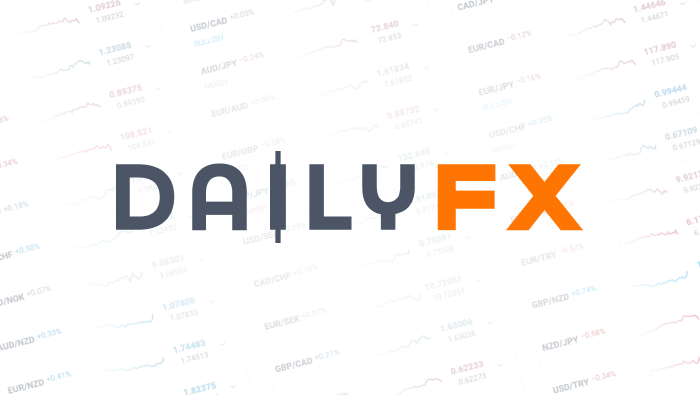 Forex: Euro Takes in Key Data Ahead of Next Week's ECB Decision
Talking Points:
Dollar Dribbles Lower, Docket to Light the Fires Next Week

Euro Takes in Key Data Ahead of Next Week's ECB Decision

Yen Crosses Clear Support but Fail for Trend
Dollar Dribbles Lower, Docket to Light the Fires Next Week
The Dollar technically put in for a complete reversal this past session. Yet, the hand off of the controls to the bears wouldn't translate into a more motivated speculative crowd. Activity levels are fading to extreme levels. We find activity measures (the 20-day average true range) for AUDUSD cooling after its January reversal from lows and GBPUSD idling at lows for the year as the 1.6800 overhead. Far more concerning though is EURUSD's health. The dollar's and the world's most liquid currency pairing, its own average range this past month has shrunk to its narrowest span since July 24, 2007. This is more than a technical statement on the nature of this particular pair or even the dollar itself. It is another symptom of the global financial markets' hesitation and doubt. When the dollar moves, it will likely be a systemic move.
With such mistrust in committing to the a build up or strip down of risky positions, the S&P 500's recent close above the closely watched 1,850 level carries little weight. Given the acclimatization to the Fed's Taper policy these past three months, it will be difficult for the greenback to develop a trend outside of a genuine rise or fall in market-wide sentiment. There is still a connection between monetary policy and investor confidence however. And, that association will be put to the test in the weekend ahead as we come upon event risk that will weigh both sides of that balance. Setting aside a number of top-tier indicators (manufacturing and service sector activity, personal consumption, trade and consumer confidence), extra attention should be paid to a planned Fed nomination confirmation hearing and February NFPs.
Spots on the Federal Reserve board (voting spots) have been left open, and they need to be filled before the FOMC's March 19 meeting – which will be Chairwoman Janet Yellen's first at the helm. The Senate Banking Committee is due to hold confirmation hearings for Stanley Fischer, Lael Brainard and Jerome Powell; and the market will watch for any signs of lean. Friday's nonfarm payrolls will generate the media frenzy necessary to focus the speculative crowd's attention. Beyond the net change, we should watch the jobless rate, earnings and participation.
Euro Takes in Key Data Ahead of Next Week's ECB Decision
While there was already considerable debate and speculation surrounding next week's ECB rate decision, the market's interest will only increase as we close in on the Thursday timeline. This past session, Reuters released a poll of economists' expectations which revealed a third of the respondents expect some sort of interest rate cut next week. Far more interesting though is the tidbit where speculation is building (now 30 percent believing) for some sort of stimulus program to be pursued by the central bank sometime this year. Given the extremely low private lending, the lingering economic stagnation and countries emerging from their rescue programs; preemptive support is not difficult to argue. Perhaps this morning's Eurozone CPI and unemployment figures will secure the policy adoption as it did in November. If not, policy officials should also take note of the rapid capital inflows into the region ($5 billion in related ETFs so far this year). If the seal is broken…
Yen Crosses Clear Support but Fail for Trend
EURJPY seems to have blazed a trail for its fellow yen-crosses to follow. This past session, USDJPY and GBPJPY suffered sharp declines below the lower confines of recent range patterns. And, like their predecessor, these same crosses would subsequently return to the safety of their congestion. The yen crosses are still biased lower as we speak, but the S&P 500 is still holding its line at 1,850 in overnight trade – a contrast in risk views. Meanwhile, this morning's data run (CPI, consumer spending, jobs, manufacturing) did little to catalyze a BoJ view.
Australian Dollar: Rate Expectations Will be Redefined Next Week
Following a worrying tumble earlier this week, the Australian dollar seems to have found some temporary level of equilibrium. Given the on-again, off-again correlation to risk trends (the 10-day AUDUSD / S&P 500 correlation is essentially zero) this carry currency is trying to find its place in the market's hierarchy. Clarification on the RBA's policy bearings may help the Aussie resolve its flippancy. Recently, the 12-month rate forecast via swaps has dropped from 18 to 1 bp worth of hikes expected. Meanwhile, 2-year bond yields have tumbled. This is a dangerous position if risk aversion kicks in. Next week we have an RBA decision, 4Q GDP and trade amongst other event risk.
British Pound Will Soon Find Yield, Rate Outlook Guidance
The pound is little changed on the week versus most of its counterparts. This currency doesn't fit easily in the risk spectrum, so it often depends on its monetary policy outlook to procure some drive. That well has run dry as of late though. BoE officials have repeated their commitment to keep rates unchanged until 2015 so often that the market is starting to believe it. If 2-year Gilt yield breaks lower, rate hopes and GBP will drop.
New Zealand Dollar Rallies Across the Board, Little Fundamental Support
Over the past session, the biggest mover on the day was the New Zealand dollar – by a wide margin. The currency posted a uniform advance against the majors and has put strain on significant levels for many of those pairings (like 0.8400 for NZDUSD). Yet, does this currency have the strength to force breakouts and a new bull trend? The fundamental drive to this move was light, so remain dubious of any breakouts.
Emerging Markets: Chinese Yuan Extends Longest Tumble in Nearly 20 Years
The MSCI Emerging Markets ETF jumped 1.9 percent higher this past session, giving bulls some heart. The 40 level is not an easy milestone to cross however. EM currencies posted a heavily skewed performance for gains against the USD this past session (the Brazilian Real and South African Rand leading the way); but speculative appetite, growth and Fed policy bearings all keep the overriding picture in check. Meanwhile, USDCNY roses has risen a 9th straight day – the longest advance in over 19 years. Is China trying to break a favorite EM carry trade?
Gold Steadies Before Bears Can Gain a Foothold
Spot gold was virtually unchanged this past session, and derivatives volume reflected the lack of interest. The SPDR Gold Shares ETF tallied turnover of just over 5 million shares – the lowest since February 6. Traders should continue to monitor interest/accumulation of the metal (and its derivatives) as it fosters this bull wave. Demand is growing with ETFs, COT positioning and futures open interest. But retailers are short.**Bring the economic calendar to your charts with the DailyFX News App.
ECONOMIC DATA
GMT

Currency

Release

Survey

Previous

Comments

0:00

NZD

ANZD Activity Outlook (FEB)

53.5

Last Business print was the highest on record.

0:00

NZD

ANZD Business Confidence (FEB)

64.1

0:05

GBP

GfK Consumer Confidence (JAN)

-7

-7

Prior was the highest since 07.

0:30

AUD

Private Sector Credit (MoM) (JAN)

0.5%

0.5%

After private capital expenditure came in far below est. yesterday, all eyes are on Aussi data for AUD price action.

0:30

AUD

Private Sector Credit (YoY) (JAN)

4.1%

3.9%

4:00

JPY

Vehicle Production (YoY) (JAN)

12.2%

Market participants will be taking note of Housing Starts YoY which appears to be stalling at the 20% mark as was the case in 2013.

5:00

JPY

Housing Starts (YoY) (JAN)

15.0%

18.0%

5:00

JPY

Annualized Housing Starts (JAN)

1.012M

1.055M

5:00

JPY

Construction Orders (YoY) (FEB)

4.9%

7:00

GBP

Nationwide House PX (MoM) (FEB)

0.5%

0.7%

The last time we reached these levels in 2010, growth slowed at the 10% level.

7:00

GBP

Nationwide House Px NSA (YoY) (JAN)

9.0%

8.8%

7:00

EUR

German Retail Sales (MoM) (JAN)

1.0%

-1.7%

After disappointing CPI data on Thursday, any negative prints out of the Eurozone's largest economy could add to pressure on the Euro.

7:00

EUR

German Retail Sales (YoY) (JAN)

-1.7%

-1.5%

8:00

CHF

KOF Leading Indicator(JAN P)

2

1.98

Levels not seen since 2010/2011.

9:00

EUR

Italy Unemployment Rate (4Q)

12.7%

12.7%

Since poor German inflation data in October we have seen estimates below 1%.

10:00

EUR

Unemployment Rate (FEB)

12.0%

12.0%

10:00

EUR

CPI Estimate (YoY)(FEB A)

0.7%

10:00

EUR

CPI Core (YoY)

0.8%

0.8%

13:30

CAD

Quarterly GDP Annualized (DEC)

2.6%

2.7%

After a technical correction in USD/CAD after a breakout rally, key data like GDP are likely to determine whether we see a resumption of the bullish trend. Note that a meet or beat out of US with a disappointing Canadian number could provide massive fundamental support for the USD/CAD pair.

13:30

CAD

GDP (MoM)(DEC)

-0.3%

0.2%

13:30

CAD

GDP (YoY)(4Q S)

2.5%

2.6%

13:30

USD

GDP Annualized (QoQ)(4Q S)

2.5%

3.2%

13:30

USD

Personal Consumption(4Q S)

2.9%

3.3%

13:30

USD

GDP Price Index(4Q S)

1.3%

1.3%

13:30

USD

Core PCE (QoQ) (FEB)

1.1%

1.1%

14:00

USD

ISM Milwaukee (FEB)

51

52.82

14:45

USD

Chicago Purchasing Managers Index (FEB F)

56.4

59.6

14:55

USD

Univ. of Michigan Confidence (FEB F)

81.2

81.2

15:00

USD

Pending Home Sales (MoM) (JAN)

1.8%

-8.7%

Although New Home Sales for January beat, housing data has been generally poor out of the U.S. since December.

15:00

USD

Pending Home Sales (YoY)

-11.6%

-6.1%

1:00

CNY

SAT 1-MARCH: Manufacturing PMI (JAN)

50.1

50.5

WEEKEND EVENT RISK AUD/USD
| | | |
| --- | --- | --- |
| GMT | Currency | Upcoming Events & Speeches |
| 10:00 | USD | Fed's Fisher Speaks on Monetary Policy in Zurich |
| 15:15 | USD | Fed's Stein, Kocherlakota, Evans and Plosser Speak in New York |
SUPPORT AND RESISTANCE LEVELS
To see updated SUPPORT AND RESISTANCE LEVELS for the Majors, visit Technical Analysis Portal
To see updated PIVOT POINT LEVELS for the Majors and Crosses, visit our Pivot Point Table
CLASSIC SUPPORT AND RESISTANCE
EMERGING MARKETS 18:00 GMT

SCANDIES CURRENCIES 18:00 GMT

Currency

USD/MXN

USD/TRY

USD/ZAR

USD/HKD

USD/SGD

Currency

USD/SEK

USD/DKK

USD/NOK

Resist 2

14.0200

2.3800

12.7000

7.8165

1.3650

Resist 2

7.5800

5.8950

6.5135

Resist 1

13.5800

2.3000

11.8750

7.8075

1.3250

Resist 1

6.8155

5.8475

6.2660

Spot

13.2388

2.1785

10.8853

7.7558

1.2627

Spot

6.4839

5.4204

6.0378

Support 1

13.0000

2.1000

10.2500

7.7490

1.2000

Support 1

6.0800

5.3350

5.7450

Support 2

12.6000

1.7500

9.3700

7.7450

1.1800

Support 2

5.8085

5.2715

5.5655
INTRA-DAY PROBABILITY BANDS 18:00 GMT
| | | | | | | | | | |
| --- | --- | --- | --- | --- | --- | --- | --- | --- | --- |
| \CCY | EUR/USD | GBP/USD | USD/JPY | USD/CHF | USD/CAD | AUD/USD | NZD/USD | EUR/JPY | Gold |
| Res 3 | 1.3860 | 1.6812 | 103.23 | 0.8946 | 1.1024 | 0.9093 | 0.8379 | 142.25 | 1340.67 |
| Res 2 | 1.3837 | 1.6781 | 102.99 | 0.8928 | 1.1005 | 0.9072 | 0.8358 | 141.88 | 1335.05 |
| Res 1 | 1.3813 | 1.6750 | 102.75 | 0.8910 | 1.0986 | 0.9050 | 0.8336 | 141.51 | 1329.43 |
| Spot | 1.3766 | 1.6688 | 102.26 | 0.8873 | 1.0947 | 0.9007 | 0.8294 | 140.77 | 1318.20 |
| Supp 1 | 1.3719 | 1.6626 | 101.77 | 0.8836 | 1.0908 | 0.8964 | 0.8252 | 140.03 | 1306.97 |
| Supp 2 | 1.3695 | 1.6595 | 101.53 | 0.8818 | 1.0889 | 0.8942 | 0.8230 | 139.66 | 1301.35 |
| Supp 3 | 1.3672 | 1.6564 | 101.29 | 0.8800 | 1.0870 | 0.8921 | 0.8209 | 139.29 | 1295.73 |
v
--- Written by: John Kicklighter, Chief Strategist for DailyFX.com
To contact John, email jkicklighter@dailyfx.com. Follow me on twitter at http://www.twitter.com/JohnKicklighter
Sign up for John's email distribution list, here.
DailyFX provides forex news and technical analysis on the trends that influence the global currency markets.