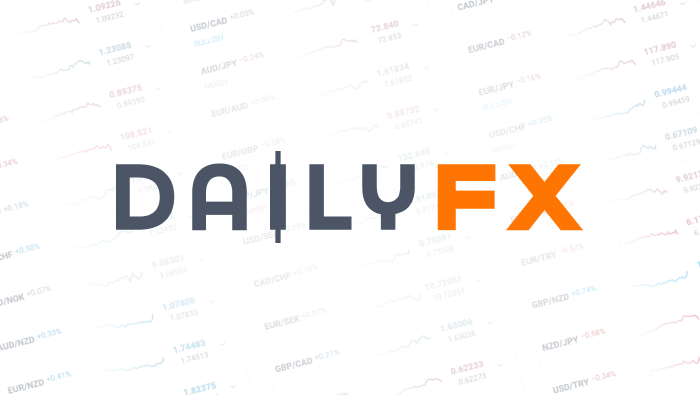 Dollar Finds Relief with First Advance in 11 Days, Will it Last?
Dollar Finds Relief with First Advance in 11 Days, Will it Last?
A break in the speculative feedback loop worked in the US dollar's favor Monday. TheDow Jones FXCM Dollar Index (ticker = USDollar) posted its first gain in 11 trading days – ending the worst run for the benchmark since 2006. We could just write this off as a side effect of liquidity and little more, but a look at the market's performance around holidays seems to highlight something of statistical relevance. Over the past 12 months, breaks in the transmission of risk trends from session to session due to US holidays tend to align to changes in direction and/or tempo for the S&P 500, USD and VIX Volatility Index. There are certainly additional circumstances that play into this situation, but current conditions present a very interesting picture. The dollar's tumble and US equity market's rally has played out with a limited fundamental engine. The moves seem more born out of routine than dedication. Breaking the trance as significant technical milestones come into view puts the drive at far greater risk of turn. Looking ahead to the first active US session, watch for the TIC capital flows and 4Q New York Fed debt figures.
British Pound Back in the Spotlight Today with CPI Data
The Bank of England took away one of the best policy-to-market connections we've had in some time last week when the Quarterly Inflation report scrubbed the easy target last week. Yet, speculation over the timing of the central bank's first rate hike is still a very important fundamental theme for the sterling – at the very least the shift to obscure can undermine bulls' hawkish conviction. That said, we aren't flying completely blind when it comes to what the MPC (Monetary Policy Committee) is planning. We can simply refer back to the benchmarks for UK monetary policy setting. Key to policy setting for the major central bank is inflation, which makes Tuesday's run of price indexes particularly interesting. We have pricing data for housing, retail and factory areas; but it is the CPI figure that carries the most clout. A rebound for the core figure is important, but the headline is where the real pressure can come through.
Yen Crosses Slow to Respond to BoJ Policy 'Changes'
The yen crosses are up across the board this morning following the Bank of Japan's (BoJ) monetary policy announcement. The central bank kept its target for annual monetary base growth unchanged at ¥270 trillion – there were stories that it would be dropped to allow greater flexibility going forward. Speculative interest was piqued, however, by news that the central bank had extended three lending programs that were due to expire in March. These are not part of the main QE effort though and the implications are limited. Yet, if the market deems it 'stimulus on'…
Euro: Investors Confidence in Europe Growing According to Fitch
A Fitch fixed income investor survey reported a growing optimism in Euro-area fundamentals. Only one-third of respondents believed ongoing recessions on the region could cause fresh credit problems (a three-year low) and a similar percentage believed developed EU member sovereign markets were still at risk. This is a good gauge of the investor optimism that has lubricated the capital inflow back into the Eurozone and its high, post-crisis rates of return – something we have also seen in record low short-term Italian and Spanish yields.
Australian Dollar, Risk Find Limited Traction on Chinese Lending Figures
Though the Australian dollar has found its bearings through the early trade Tuesday, the week's open was not particularly encouraging for the currency. Lacking high-level data through Monday's open, there was still an active fundamental backdrop for the currency to latch onto in Chinese event risk. On Saturday, the world's second largest economy reported new loan growth surged the most in three years with a 1.3 trillion yuanswell, while aggregate financing expanded the most on record. Alongside reports this morning that foreign direct investment through January jumped an incredible 16.1 percent, this reads like an open tap for Chinese growth. Yet, there were issues. Non-performing (bad) loans hit their highest level since September 2008. Furthermore, the commitment to liquidity was thrown into question when it was reported the PBOC drained funds via the repo market for the first time since June. Aussie traders will continue to watch the Chinese market and limit their enthusiasm for the RBA minutes – which strengthened the neutral (vs dovish) tide for the policy group.
New Zealand Dollar Finds Little Additional Traction on Data
A quick look at rate expectations measured through overnight swaps, we find the market still sees a 96 percent chance that the RBNZ will hike rates on March 12 – its next policy meeting – and that the benchmark rate will be 118 bps higher than its current 2.50 percent setting 12 months out. In other words, the Kiwi is backed by the best rate forecast of the majors…by a mile. Yet, despite that hawkishness, the currency struggles to gain a foot hold against fellow carry and funding currencies alike. Monday morning data has done little to reaffirm growth expectations or escalate rate forecasts further. The 4Q retail sales report – a measure of domestic demand – grew 1.2 percent. While short of the forecast, it is nevertheless encouraging. As was the near-6 year high in the country's service sector activity report.
Emerging Markets Volatility Bumps Ahead on Rate Decisions, Investment Data
The Emerging Market's biggest member (China) was a story unto itself through the opening session of the week. However, more was going on than just lending figures in the Asian giant. Social tensions in Venezuela continue to grow as stories of scarcity for economic staples have grown more consistent. Other regional members are facing similar issues that have exchange rate / inflation roots as well, but that has yet to curb capital inflows. We will see whether broader speculative trends and important event risk through upcoming session will stymie or accelerate confidence. On deck, we have central bank rate decisions from Turkey and Chile. South Korea will also release 4Q external debt levels.
Gold Extends February Run to 7 Percent
A rebound from the dollar didn't turn gold off its bull run Monday. On the spot market, the metal advanced for the sixth time in seven trading days and closed at its highest level since October 30 ($1,329) in the process. Strength in the face of fundamental headwinds – a rebound in the greenback theoretically curbs the demand for alternatives to traditional fiat – is a bullish lean from the market. In the meantime, positioning offers a mixed picture. The CFTC's Commitment of Traders report showed last week that net long speculative interest in futures holding rose to a three-month high while ETF holdings dropped 0.3 percent Friday following the biggest daily jump (0.4 percent) in years.
**Bring the economic calendar to your charts with the DailyFX News App.
ECONOMIC DATA
GMT

Currency

Release

Survey

Previous

Comments

JPY

Bank of Japan Rate Decision

The Bank of Japan's Rate Decision will have a significant effect on future demand for the Yen. Similarly, Japan's Machine Tool Orders Index serves as an important indicator of business confidence.

6:00

JPY

Japan Machine Tool Orders (JAN F)

39.6%

8:30

GBP

UK Economic Survey - Bloomberg (FEB)

9:00

EUR

Italy Trade Balance (DEC)

3.1B

Current Account /Trade Balances serve as relative measures of inflows to outflows. Positive current account balances tend to lead to capital appreciation and vice versa.

9:00

EUR

Eurozone Current Account Balance (DEC)

27.4B

9:30

EUR

Slovenia Unemployment Rate (DEC)

13%

9:30

GBP

UK CPI (MoM) (JAN)

-0.5%

0.4%

Almost all of these figures serve as vital indexes for inflation. Although positive inflation data may appear to reflect a negative position for those long on the GBP, it may inversely benefit them as positive inflation data frequently serves as a catalyst for interest rate hikes. The effect of the inflation data remains ambiguous however as the BoE has stated that they are hesitant to impose rate hikes in the midst of a recovering housing market.

9:30

GBP

UK Core CPI (YoY) (JAN)

1.9%

1.7%

9:30

GBP

UK CPI (YoY) (JAN)

2.0%

2.0%

9:30

GBP

UK Retail Price Index (MoM) (JAN)

-0.4%

0.5%

9:30

GBP

UK Retail Price Index (YoY) (JAN)

2.7%

2.7%

9:30

GBP

UK Producer Price Index Input n.s.a. (MoM) (JAN)

-0.4%

0.1%

9:30

GBP

UK Producer Price Index Input n.s.a. (YoY) (JAN)

-2.9%

-1.2%

9:30

GBP

UK Producer Output Price Index n.s.a. (MoM) (JAN)

0.0%

0.0%

9:30

GBP

UK Producer Output Price Index n.s.a. (YoY) (JAN)

0.7%

1.0%

9:30

GBP

UK ONS House Prices (JAN)

187.1

10:00

EUR

Eurozone Investor Sentiment Survey - ZEW (DEB)

73.3

Investor sentiment is another indicator of present and future demand for the Euro.

12:00

EM

Turkey Central Bank Rate Decision (EM)

6.5%

13:30

CAD

Canada Capital Flows (DEC)

8.66B

Extremely volatile over past 5 years

13:30

USD

US Empire Manufacturing Survey (FEB)

9.0

12.51

Like Machine tool orders, the US Empire Manufacturing Survey represents a measure of business confidence and thus demand for the USD. Capital flows, as noted have a positive relationship with capital appreciation

13:30

USD

US Releases CPI Revisions

1.5%

14:00

USD

US TIC Capital Flows (DEC)

$30.0B

-$29.3B

USD

NY Fed Releases H'hold Debt & Credit Report (4Q)

$11.28T

15:00

USD

US Housing Market Index - NAHB (FEB)

56

56

21:00

EM

Chile Central Bank Rate Decision (EM)

4.25%

4.5%

Rates down 0.5% since Oct. 2013

23:00

AUD

Australia Leading Index - Conference Board (DEC)

0.2%

The index and economic expansion are positively related.

23:00

EM

South Korea External Debt (4Q) (EM)

411.0B

SK's External Debt has steadily increased relative to its GDP.
| | | |
| --- | --- | --- |
| GMT | Currency | Upcoming Events & Speeches |
| 0:30 | AUD | RBA Meeting Minutes Released |
| 3:00 | EUR | Bundesbank's Dombret to Speak on German, EZ Economy |
| 6:30 | JPY | BoJ Governor Kuroda Press Conference |
| 8:00 | EUR | EU Finance Ministers Meet (Bank Bill) |
| 10:20 | EUR | ECB's Praet to Speak on Fixing Finance |
| 11:00 | EUR | ECB's Linde Speaks on the End of the Crisis |
| 11:00 | EUR | Turkey to Sell 1-Year Zero Coupon Bonds (EM) |
| 15:30 | EUR | ECB's Liikanen to Speak |
| 16:30 | USD | US to Sell 3-Month | 6-Month Bills |
| 20:15 | USD | Fed Open Board Meeting on Bank Supervision |
SUPPORT AND RESISTANCE LEVELS
To see updated SUPPORT AND RESISTANCE LEVELS for the Majors, visit Technical Analysis Portal
To see updated PIVOT POINT LEVELS for the Majors and Crosses, visit our Pivot Point Table
CLASSIC SUPPORT AND RESISTANCE
EMERGING MARKETS 18:00 GMT

SCANDIES CURRENCIES 18:00 GMT

Currency

USD/MXN

USD/TRY

USD/ZAR

USD/HKD

USD/SGD

Currency

USD/SEK

USD/DKK

USD/NOK

Resist 2

14.0200

2.3800

12.7000

7.8165

1.3650

Resist 2

7.5800

5.8950

6.5135

Resist 1

13.5800

2.3000

11.8750

7.8075

1.3250

Resist 1

6.8155

5.8475

6.2660

Spot

13.3456

2.1981

11.0466

7.7573

1.2675

Spot

6.4388

5.4740

6.1064

Support 1

13.0000

2.1000

10.2500

7.7490

1.2000

Support 1

6.0800

5.3350

5.7450

Support 2

12.6000

1.7500

9.3700

7.7450

1.1800

Support 2

5.8085

5.2715

5.5655
INTRA-DAY PROBABILITY BANDS 18:00 GMT
| | | | | | | | | | |
| --- | --- | --- | --- | --- | --- | --- | --- | --- | --- |
| \CCY | EUR/USD | GBP/USD | USD/JPY | USD/CHF | USD/CAD | AUD/USD | NZD/USD | EUR/JPY | Gold |
| Res 3 | 1.3727 | 1.6738 | 103.05 | 0.9036 | 1.1087 | 0.9028 | 0.8395 | 140.62 | 1311.61 |
| Res 2 | 1.3703 | 1.6708 | 102.80 | 0.9017 | 1.1067 | 0.9007 | 0.8373 | 140.24 | 1306.13 |
| Res 1 | 1.3679 | 1.6678 | 102.55 | 0.8998 | 1.1047 | 0.8985 | 0.8351 | 139.87 | 1300.66 |
| Spot | 1.3631 | 1.6619 | 102.06 | 0.8960 | 1.1007 | 0.8941 | 0.8307 | 139.12 | 1289.70 |
| Supp 1 | 1.3583 | 1.6560 | 101.57 | 0.8922 | 1.0967 | 0.8897 | 0.8263 | 138.37 | 1278.74 |
| Supp 2 | 1.3559 | 1.6530 | 101.32 | 0.8903 | 1.0947 | 0.8875 | 0.8241 | 138.00 | 1273.27 |
| Supp 3 | 1.3535 | 1.6500 | 101.07 | 0.8884 | 1.0927 | 0.8854 | 0.8219 | 137.62 | 1267.79 |
v
--- Written by: John Kicklighter, Chief Strategist for DailyFX.com
To contact John, email jkicklighter@dailyfx.com. Follow me on twitter at http://www.twitter.com/JohnKicklighter
Sign up for John's email distribution list, here.
DailyFX provides forex news and technical analysis on the trends that influence the global currency markets.