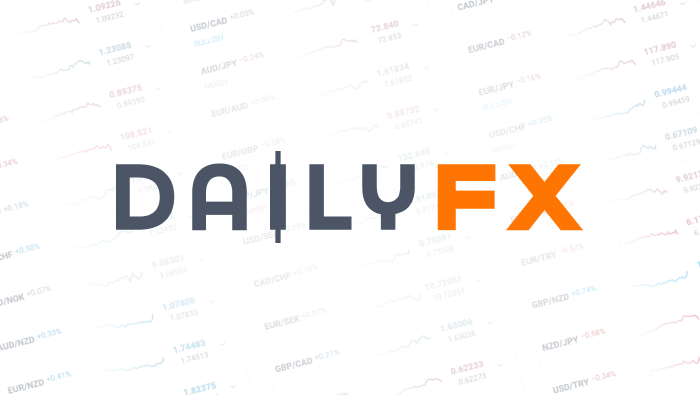 Forex: Dollar Confirms Longest Tumble in 3 Years After Yellen Testimony
Talking Points:
Dollar Confirms Longest Tumble in 3 Years After Yellen Testimony

British Pound: BoE to Reconcile Traders and Bank's Divergent Outlook

Euro Outlook Mixed between Growth Forecast Growth Upgrades, Fitch Warning
Dollar Confirms Longest Tumble in 3 Years After Yellen Testimony
Janet Yellen delivered her first official testimony on monetary policy before Congress as the Fed Chair this past session and the dollar notably extended its decline while equities climbed more than 1 percent. This would seem an easy read for cause-and-effect, but the impact of the news likely carries less sway over FX and capital markets than many suspect. For all the sound bites and headlines that the new Fed Chair's statement and Q&A inspired, she stuck remarkably well to the playbook Ben Bernanke had setup before her. This includes support for the current pace of consistent Tapering alongside a forecast for a more distant return to rate hikes that the simple thresholds may imply. So where is the impetus for this 7-day USDollar decline – the longest since December 2010 – coming from? Simple momentum.
Over the past week, we have seen the S&P 500 mount an impressive rebound from its 6 percent correction while the dollar has sunk over 1 percent. While reviving a negative correlation between the two that follows the lines of 'risk trends,' the momentum is as yet unconvincing of robust trend development. This seems to have its roots in the market's acclimation to the reality of a steady Taper and the reality that the downshift in stimulus itself is not the panic-level event that would set off a risk unwind. Yellen promoted both the Taper and calm at the House leg of the Humphrey-Hawkins testimony. Among the highlights, the central banker said she expected the Fed to continue with the measured steps of the Taper. On the other hand, with the FOMC's 6.5 percent unemployment target (offered last June) in sight, Yellen reiterated the objective was a 'threshold' and not a 'trigger'. To ease the pressure this disparity would have with each economic update, went on to say the Fed will look at a broad range of labor data. The market will eagerly look to establish what those measures are.
So, where do we look for the dollar's bearings moving forward? Risk trends. US equities (a benchmark for investor sentiment) are approaching record highs as the VIX Volatility Index is quickly returning to a natural floor around 12 percent. Reversing the 'risk' premium is one thing. Initiating a new and lasting speculative drive is another. It requires commitment and capital inflow these markets will struggle to produce.
British Pound: BoE to Reconcile Traders and Bank's Divergent Outlook
Where even the FOMC's Taper announcement fails to develop lasting volatility – much less meaningful trend – the market's resilience to scheduled event risk is high. Yet, the upcoming Bank of England (BoE) Quarterly Inflation report may succeed where other catalysts fall short. Maintaining a 'neutral' position on the traditional risk spectrum, the sterling has found its impetus through rate expectations. The turn began in July when the central bank abandoned the option for further increases to its bond purchase program (a close-ended QE program) and was further charged by an economic recovery that warded off a triple dip recession and need for further accommodation.
In the August Quarterly Bulletin (August 7), the BoE further took the unprecedented step of introducing forward guidance. The policy authority committed to keep rates unchanged at its 0.50 percent level at least until the jobless rate hit 7 percent as long as inflation and financial stability were not an issue. And, offering an expected time frame on this development, they said "there is a 50% chance of unemployment falling to 7% before the summer of 2016". Therein lies the problem. With the economic recovery, there has been a sharp decline in the jobless rate which stood at 7.1 percent with the latest update. Market expectations for a necessary rate hike in 2014 have exploded and put pressure on the MPC to clarify its position. Do they vindicate rate hawks and pound bulls with admission of a needed earlier hike? Or do they attempt to curtail rate expectations? Ms. Yellen just navigated a similar issue. If Governor Carney takes a similar route, perhaps the GBPUSD rebalances.
Euro Outlook Mixed between Growth Forecast Growth Upgrades, Risk Appetite
A number of financial and economic report cards were released this past session for the Eurozone, and the all offered the same degree of optimism. Spain's Finance Minister Luis de Guindos remarked that the government is more likely to raise its 2014 economic forecast at the April review. The Troika's third review of Cyprus ended with a caution on lingering risk but underlying assessment of better-than-expected adjustments. Even Portugal was given a vote of support by the market when it raised €3.0 billion in 10-year notes on strong demand. However, is this genuine confidence in growth or perhaps the same reach for yield that has pushed high yield assets and US equities to their highs?
Yen Crosses Advanced on Fading Volatility, Where are the QE Threats?
With the fear of an imminent deleveraging of risk and carry fading alongside volatility indexes, the yen crosses were encouraged higher this past session. Yet, with each attempt to rebound, there is something tangibly absent behind the drive – where is the pressure for a stimulus upgrade? Few policy officials have kept the verbal assault up. Adding to these concerns this morning, the IMF stated the BoJ doesn't need more QE.
Australian Dollar: Yields on Cusp of Pricing First RBA Hike, Data Ahead
The 12-month interest rate forecast for the RBA has yet to overtake the multi-year high in hawkish sentiment set this past November – but it is very close to it at 17 bps. A positive rate forecast is particularly important to a carry currency like the AUD. Looking at the market, two-year government bond yields have advanced to a 10-month high 2.87 percent. For an added push, China's trade report beat expectations.
Emerging Markets Rally, South African Rand on Verge of Breakout
The more liquid and volatile emerging market currencies gained significant ground against the safe haven dollar Tuesday. The South African Rand (1.6 percent), Turkish Lira (1.0 percent) and Brazilian Real (0.4 percent) were all notable gainers on the day. Meanwhile, the MSCI EM ETF jumped 2.2 percent on a swell in volume. The next stage of gains will likely require dedicated yield reach.
Gold Hits Three-Month High, In Reach of 200-Day Average, Still Struggling
The $1,300 mark is in sight. Gold rallied 1.3 percent Tuesday for its biggest single day advance in nearly three weeks. For progress, this has brought the market to a three-month high and into range of the round figure as well as the 200-day simple moving average ($1,305). The dollar's losses helped this move along, but the metal made discernible gains against most FX. Momentum however is still a fundamental question mark.
**Bring the economic calendar to your charts with the DailyFX News App.
ECONOMIC DATA
GMT

Currency

Release

Survey

Previous

Comments

6:00

JPY

Machine Tool Orders (YoY) (JAN P)

28.1%

These are levels not seen since 2011.

7:45

EUR

French Current Account (euros) (DEC)

-1.9B

Positive figure only twice since 2004.

8:00

EUR

Spain House Transactions (DEC)

The housing sector remains one of the troubled points of Spain's uneven recovery

8:15

CHF

Consumer Price Index (MoM) (JAN)

-0.3%

-0.2%

CHF strength continues in the wake of uncertainty despite deflationary price level environments.

8:15

CHF

Consumer Price Index (YoY) (JAN)

0.1%

0.1%

8:15

CHF

Consumer Price Index- EU Harmonized (MoM) (JAN)

-0.3%

0.2%

8:15

CHF

Consumer Price Index- EU Harmonized (YoY) (JAN)

0.4%

0.3%

10:00

EUR

Euro-Zone Industrial Production s.a. (MoM) (DEC)

-0.3%

1.8%

November's MoM figures was the best since 2010.

10:00

EUR

Euro-Zone Industrial Production w.d.a. (YoY) (DEC)

1.8%

3.0%

12:00

USD

MBA Mortgage Applications (FEB 7)

0.4%

We may see further consolidation ahead of Yellen on Thursday.

19:00

USD

Monthly Budget Statement (JAN)

-$28.5B

53.2B

21:30

NZD

Business NZ Manufacturing PMI (JAN)

56.4

July saw the highest reading since 2004.

23:50

JPY

Domestic Corporate Goods Price Index (MoM) (JAN)

0.1%

0.3%

Despite a strong rise since the -2% lows in 2012, we are seeing the YoY figure flatten as of late.

23:50

JPY

Domestic Corporate Goods Price Index (YoY) (JAN)

2.4%

2.5%
| | | |
| --- | --- | --- |
| GMT | Currency | Upcoming Events & Speeches |
| 1:00 | USD | Fed's Jeffrey Lacker Speaks on Financial Stability |
| 1:10 | USD | Fed's Richard Fisher Speaks on U.S. Economy |
| 10:00 | EUR | German Economy Ministry Half-Year Economic Forecasts |
| 10:30 | GBP | Bank of England Inflation Report |
| 11:15 | EUR | ECB's Peter Praet Speaks on Euro Economy |
| 13:45 | USD | Fed's James Bullard Speaks on Monetary Policy |
| 15:30 | EUR | ECB President Mario Draghi Speaks on Euro Economy |
| 18:00 | USD | US to Sell $24 Bln in 10-Year Notes |
SUPPORT AND RESISTANCE LEVELS
To see updated SUPPORT AND RESISTANCE LEVELS for the Majors, visit Technical Analysis Portal
To see updated PIVOT POINT LEVELS for the Majors and Crosses, visit our Pivot Point Table
CLASSIC SUPPORT AND RESISTANCE
EMERGING MARKETS 18:00 GMT

SCANDIES CURRENCIES 18:00 GMT

Currency

USD/MXN

USD/TRY

USD/ZAR

USD/HKD

USD/SGD

Currency

USD/SEK

USD/DKK

USD/NOK

Resist 2

14.0200

2.3800

12.7000

7.8165

1.3650

Resist 2

7.5800

5.8950

6.5135

Resist 1

13.5800

2.3000

11.8750

7.8075

1.3250

Resist 1

6.8155

5.8475

6.2660

Spot

13.2591

2.2389

11.1152

7.7601

1.2682

Spot

6.5258

5.5146

6.2307

Support 1

13.0000

2.1000

10.2500

7.7490

1.2000

Support 1

6.0800

5.3350

5.7450

Support 2

12.6000

1.7500

9.3700

7.7450

1.1800

Support 2

5.8085

5.2715

5.5655
INTRA-DAY PROBABILITY BANDS 18:00 GMT
| | | | | | | | | | |
| --- | --- | --- | --- | --- | --- | --- | --- | --- | --- |
| \CCY | EUR/USD | GBP/USD | USD/JPY | USD/CHF | USD/CAD | AUD/USD | NZD/USD | EUR/JPY | Gold |
| Res 3 | 1.3633 | 1.6432 | 102.43 | 0.9123 | 1.1164 | 0.9059 | 0.8336 | 138.74 | 1282.49 |
| Res 2 | 1.3608 | 1.6402 | 102.16 | 0.9103 | 1.1141 | 0.9035 | 0.8312 | 138.35 | 1276.39 |
| Res 1 | 1.3582 | 1.6371 | 101.89 | 0.9082 | 1.1119 | 0.9012 | 0.8289 | 137.95 | 1270.30 |
| Spot | 1.3532 | 1.6311 | 101.36 | 0.9041 | 1.1073 | 0.8965 | 0.8242 | 137.16 | 1258.10 |
| Supp 1 | 1.3482 | 1.6251 | 100.83 | 0.9000 | 1.1027 | 0.8918 | 0.8195 | 136.37 | 1245.90 |
| Supp 2 | 1.3456 | 1.6220 | 100.56 | 0.8979 | 1.1005 | 0.8895 | 0.8172 | 135.97 | 1239.81 |
| Supp 3 | 1.3431 | 1.6190 | 100.29 | 0.8959 | 1.0982 | 0.8871 | 0.8148 | 135.58 | 1233.71 |
v
--- Written by: John Kicklighter, Chief Strategist for DailyFX.com
To contact John, email jkicklighter@dailyfx.com. Follow me on twitter at http://www.twitter.com/JohnKicklighter
Sign up for John's email distribution list, here.
DailyFX provides forex news and technical analysis on the trends that influence the global currency markets.