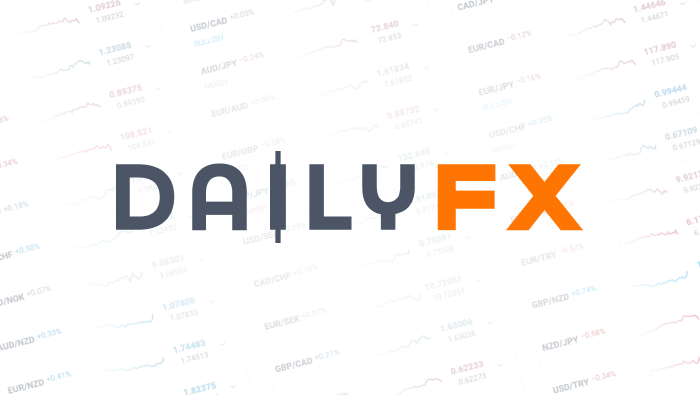 Forex: British Pound Traders Look to Jobs, Minutes to Support Bull Run
Talking Points:
Dollar's Asia Session Break Lacking for Follow Through

British Pound Traders Look to Jobs, Minutes to Support Bull Run

Yen Crosses Will Struggle with Progress Without BoJ Confidence
Dollar's Asia Session Break Lacking for Follow Through
Having carved out a meager 30-pip range over the past three active trading days, the Dow Jones FXCM Dollar Index (ticker = USDollar) made a bid for a bearish technical break this morning. As an equally-weighted index between the four most frequently traded majors, it was difficult to track down the impetus for the suggestive move: the AUDUSD's rally. The pair rallied sharply in the quiet Asia trading session on the back of a strong Australian inflation report. This data taps into the kind of competitive monetary policy that has generated many of the underlying trends we have seen develop in the FX market over the months. Yet, does the antipodean's rate forecast really have that much influence over the dollar? Not likely. Much of the greenback's buoyancy over the past months has originated with the market's belief in the FOMC Taper and the premium that can add to US rates – not to mention the advantage it provides via the negative global repercussions of the world's largest safety net rolling back. Yet, the scale of the US markets pits it against bigger players such as the Euro-area and Asia's bigger financial centers (Japan and China). This bearish breakdown, therefore, will likely dry up unless Taper speculation stalls or an S&P 500 breakout offers another distraction.
Sign up for DailyFX-Plus to have access to Trading Q&A's, educational webinars, updated speculative positioning measures, trading signals and much more!
British Pound Traders Look to Jobs, Minutes to Support Bull Run
Since the July 4 Bank of England (BoE) rate decision, the British pound has leveraged gains between 2.9 percent and 12.3 percent against its major counterparts (versus the New Zealand dollar and Canadian dollar respectively). For a currency that was jostled around through the first half of 2013 as its neutral fundamentals were buffeted by more active counterparts, this has been a remarkable reversal in fortunes. Yet, the bullish drive cannot continue ad infinitum. Much of the gains the sterling has enjoyed to this point reflect a significant rebound in economic health, but there is likely more speculation derived from rate forecasts than tangible fundamental underpinning. That puts one of the FX market's best runs in jeopardy as key event risk is set for release in the upcoming session: jobs data and the BoE minutes.
While underlying economic activity is an important read for monetary policy (the IMF upgrades its 2014 UK growth forecast to 0.5 ticks to 2.4 percent Tuesday), the BoE has put traders' focus on a particular measure for their rate speculation. In the central bank's forward guidance, they set a target 7 percent unemployment rate alongside their estimate for a hike in 2015. Since that threshold was set, the jobless rate has shrunk quickly. As of the last update, the ILO unemployment rate was 7.4 percent. The consensus forecast for the upcoming release (9:30 GMT) is for a further downtick to 7.3 percent. That draws us even closer to that first rate hike and reinforces the sterling's speculative build up. If there is a miss, the market is not prepared to weather it given how one-sided positioning. More likely, speculation would be disrupted by policy makers' bearings. If the minutes attempts to deflate speculation before the guidance update at next month's Quarterly Inflation Report, it could similarly unnerve speculators. This data and these scenarios considered, status quo finds heavy speculation on a rate hike…
Yen Crosses Will Struggle with Progress Without BoJ Confidence
We have experienced another break in the yen crosses' persistent bull wave from the pre-BoJ QE ramp that began around September 2012. Since the turn of the year, the pairs have dropped from their multi-year highs and hovered approximately 1 to 3 percent below those peaks. Absent is the distorted appetite for capital gains that has supplanted positioning for traditional carry / yield. A rally from the Nikkei 225 and other risk benchmarks could push these crosses back up to their heights, but momentum is in the hands of the Bank of Japan. Expectations for a stimulus upgrade have eased. Though still a likely event, its impact is being questioned. Will the central bank relight the fire today?
Euro Market Rates Rises to 16-Month Highs, Is the ECB Concerned?
Against a backdrop of steady capital inflows into the Euro-area, turning the currency's bullish inclination is difficult. Yet, perhaps global investors will begin to recognize some early signs of warnings signs. The greatest risk to the euro given the leverage and low yield in the region is global volatility. Yet, another concern is fresh ECB stimulus. With the Euribor 3-months rate at a 16-month high, growth risks are rising.
Australian Dollar: A Rate Cut in March or a More Distant Hike?
A strategy report from Goldman Sachs Tuesday likely mirrors what many market participants have established as their underlying assumption of the Australian dollar – that the RBA will cut rates once again within the next few meetings. Yet, 12 months forward the central bank is more likely to be contemplating hikes than cuts. Near-term rate speculation carries the day for immediate price action though, and that is why the 4Q CPI data proved so market-moving. The 2.7 percent headline pace is the highest since 4Q 2011 – and near the upper end of the RBA's band.
Canadian Dollar: How Could the Bank of Canada Surprise Us?
Ranking scenarios for the upcoming Bank of Canada (BoC) rate decision, the most likely outcome – by far – is for the central bank to hold its policy and neutral tone. The bias is relatively new after Governor Poloz dropped the group's suggestion that a rate hike would be the next move, even if it was not on the immediate horizon. How could this event surprise us? If there is talk of a need to ease to prevent economic troubles.
Emerging Markets: South Korean 4Q GDP Offers Ex-Japan, China Growth View
Much of our assumption of Asia economic health is derived from assessments of Chinese of Japanese growth with the assumption that they are satisfactory regional measures. A different gauge of Asia's health as well as emerging markets is South Korea. Due in the coming session (23:00 GMT), the country's 4Q GDP reading is expected to report a 0.9 percent quarter of expansion and 3.9 percent year-over-year pace of growth.
Gold Unable to Force Bullish Break Despite Dollar Slip
The dollar was a mixed bag this past session, but the USDollar notably gave up its intraday effort to break to fresh four-month highs. Given the connection between the benchmark currency and one of its preferred non-fiat alternatives – gold – we would expect this retreat to bolster the precious metal. Instead, gold dropped $13.25 (1.1 percent) on the day with notable losses against all major currencies. A bullish run around this week's highs is a serious endeavor given the proximity of meaningful technical resistance. Yet, we have seen a four-week increase in long futures positions, the biggest increase in ETF holdings since October 2012 on Friday and a six-month high in open interest.
**Bring the economic calendar to your charts with the DailyFX News App.
ECONOMIC DATA
GMT

Currency

Release

Survey

Previous

Comments

JPY

Bank of Japan Interest Rate Decision

0.10%

0.10%

Reminder: BoJ does not have an exact time of an announcement, but expect Kuroda at 06:30GMT.

JPY

Bank of Japan 2014 Monetary Base Target

270T

270T

0:30

AUD

Consumer Prices Index (QoQ) (4Q)

0.50%

1.20%

A weak print here could further feed outlier expectations of further RBA rate hikes, especially in the context of the weak December jobs report.

0:30

AUD

Consumer Prices Index (YoY) (4Q)

2.40%

2.20%

0:30

AUD

CPI RBA Trimmed Mean (QoQ) (4Q)

0.60%

0.70%

0:30

AUD

CPI RBA Trimmed Mean (YoY) (4Q)

2.30%

2.30%

0:30

AUD

CPI RBA Weighted Median (QoQ) (4Q)

0.60%

0.60%

0:30

AUD

CPI RBA Weighted Median (YoY) (4Q)

2.30%

2.30%

4:30

JPY

All Industry Activity Index (MoM) (NOV)

0.3%

-0.2%

The last Leading Index print was the highest since 2007.

5:00

JPY

Leading Index (NOV F)

110.8

5:00

JPY

Coincident Index (NOV F)

110.5

9:30

GBP

Jobless Claims Change (DEC)

-32.0K

-36.7K

The prior beat in Jobless Claims Change sent the ILO Unemployment rate from 7.6% to 7.4%. Continued strong data out of the U.K. may likely bolster the fundamental argument for holding the Pound.

9:30

GBP

Claimant Count Rate (DEC)

3.7%

3.8%

9:30

GBP

ILO Unemployment Rate (3M) (NOV)

7.3%

7.4%

9:30

GBP

Employment Change (3Mo3M) (NOV)

255K

250K

9:30

GBP

Average Weekly Earnings inc Bonus (3MoY) (NOV)

1.0%

0.9%

9:30

GBP

Average Weekly Earnings ex Bonus (3MoY) (NOV)

1.0%

0.8%

9:30

GBP

Public Finances (PSNCR) (Pounds) (DEC)

0.4B

9:30

GBP

Public Sector Net Borrowing (Pounds) (DEC)

12.0B

14.8B

9:30

GBP

Public Sector Net Borrowing ex Interventions (DEC)

14.0B

16.5B

10:00

CHF

ZEW Survey (Expectations) (JAN)

39.4

The last print was the best since the middle of 2010.

12:00

USD

MBA Mortgage Applications (JAN 17)

11.9%

15:00

CAD

Bank of Canada Interest Rate Decision

1.00%

1.00%

Comments from Poloz are likely to spur volatility in CAD crosses, but CPI Friday and Retail Sales on Thursday may be a limit to big moves.

21:00

NZD

ANZ Job Advertisements (MoM) (DEC)

-2.1%

The PMI figure has remained above 50 since the Fall of 2012.

21:30

NZD

Business NZ PMI (DEC)

56.7

23:50

JPY

Japan Buying Foreign Bonds (Yen) (JAN 17)

-740.6B

As Abe continues to face headwinds in passing the sales tax legislation, keen observers will look for stress in foreign purchases of Japanese bonds.

23:50

JPY

Japan Buying Foreign Stocks (Yen) (JAN 17)

157.3B

23:50

JPY

Foreign Buying Japan Bonds (Yen) (JAN 17)

-743.3B

23:50

JPY

Foreign Buying Japan Stocks (Yen) (JAN 17)

-219.1B
| | | |
| --- | --- | --- |
| GMT | Currency | Upcoming Events & Speeches |
| 6:30 | JPY | BoJ Governor Haruhiko Kuroda Holds Press Conference |
| 9:30 | GBP | Bank of England Meeting Minutes |
| 10:00 | EUR | Euro-Zone Government Debt (3Q) |
SUPPORT AND RESISTANCE LEVELS
To see updated SUPPORT AND RESISTANCE LEVELS for the Majors, visit Technical Analysis Portal
To see updated PIVOT POINT LEVELS for the Majors and Crosses, visit our Pivot Point Table
CLASSIC SUPPORT AND RESISTANCE
EMERGING MARKETS 18:00 GMT

SCANDIES CURRENCIES 18:00 GMT

Currency

USD/MXN

USD/TRY

USD/ZAR

USD/HKD

USD/SGD

Currency

USD/SEK

USD/DKK

USD/NOK

Resist 2

13.4800

2.3800

11.8750

7.8165

1.3650

Resist 2

7.5800

5.8950

6.5135

Resist 1

13.3300

2.3000

11.0000

7.8075

1.3250

Resist 1

6.8155

5.8475

6.2660

Spot

13.2758

2.2520

10.8441

7.7572

1.2783

Spot

6.4818

5.4997

6.1694

Support 1

12.6000

2.1000

10.2500

7.7490

1.2000

Support 1

6.0800

5.3350

5.7450

Support 2

12.4200

1.7500

9.3700

7.7450

1.1800

Support 2

5.8085

5.2715

5.5655
INTRA-DAY PROBABILITY BANDS 18:00 GMT
| | | | | | | | | | |
| --- | --- | --- | --- | --- | --- | --- | --- | --- | --- |
| \CCY | EUR/USD | GBP/USD | USD/JPY | USD/CHF | USD/CAD | AUD/USD | NZD/USD | EUR/JPY | Gold |
| Res 3 | 1.3665 | 1.6594 | 105.36 | 0.9179 | 1.1059 | 0.8941 | 0.8396 | 143.12 | 1262.71 |
| Res 2 | 1.3641 | 1.6565 | 105.11 | 0.9160 | 1.1037 | 0.8919 | 0.8374 | 142.75 | 1257.52 |
| Res 1 | 1.3617 | 1.6535 | 104.87 | 0.9140 | 1.1016 | 0.8897 | 0.8352 | 142.39 | 1252.33 |
| Spot | 1.3569 | 1.6477 | 104.39 | 0.9101 | 1.0973 | 0.8853 | 0.8308 | 141.65 | 1241.95 |
| Supp 1 | 1.3521 | 1.6419 | 103.91 | 0.9062 | 1.0930 | 0.8809 | 0.8264 | 140.91 | 1231.57 |
| Supp 2 | 1.3497 | 1.6389 | 103.67 | 0.9042 | 1.0909 | 0.8787 | 0.8242 | 140.55 | 1226.38 |
| Supp 3 | 1.3473 | 1.6360 | 103.42 | 0.9023 | 1.0887 | 0.8765 | 0.8220 | 140.18 | 1221.19 |
v
--- Written by: John Kicklighter, Chief Strategist for DailyFX.com
To contact John, email jkicklighter@dailyfx.com. Follow me on twitter at http://www.twitter.com/JohnKicklighter
Sign up for John's email distribution list, here.
DailyFX provides forex news and technical analysis on the trends that influence the global currency markets.