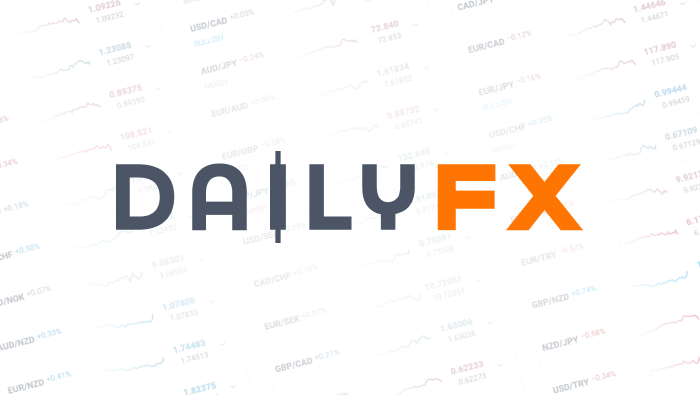 Forex: Dollar on Cusp of Big Bull Trend Upgrade with CPI Ahead
Talking Points:
Dollar on Cusp of Big Bull Trend Upgrade with CPI Ahead

Euro: Perception of Stability Improved on ECB Stress Test Changes

Australian Dollar Drops to 3-Year Low after Sharp Jobs Report Miss
Dollar on Cusp of Big Bull Trend Upgrade with CPI Ahead
Next to the S&P 500's advance to fresh record highs, the most impressive performance in the market this past session was the US dollar's charge to its own four-month high. This is a thematic contradiction to the greenback's normal function as a safe haven currency. Yet, it has become abundantly clear that the currency does not need to fall back on volatility and its liquidity appeal to generate bullish sentiment. Of course, if sentiment were to collapse with panic driving investors to deleverage and seek out a stable market in which to hold their capital; the dollar would certainly shepherd capital into US Treasury and money markets. To maintain bullish potential through a 'status quo' scenario and be even better off during a 'crisis' puts the benchmark currency in a uniquely robust position.
A revived interest in Taper speculation has recharged the dollar – a focus that has leveraged greater strength for the benchmark against counterparts that have been driven to the opposite end of the rate spectrum like the Japanese yen and Australian dollar. In the fallout from the shocking December NFPs miss, we have seen data and Fed speakers slowly build expectations for a steady reduction in the QE3 program back up. Following the remarks of hawkish Fed voters and minor economic data earlier in the week, Wednesday's developments carried the most weight. Arguably the Fed's most dovish member, Chicago Fed President Charles Evans remarked in a statement that a measured Taper made "a lot of sense" and that he expected a similar move in January. If this is the most likely person to voice an argument against the austere-lite move, it is very telling of the group's mindset. Adding to expectations of a consistent stimulus wind down, the Beige Book – the bank's progress report before meetings – noted a 'positive' economic outlook and even wage growth in eight districts.
The upcoming session offers event risk that could even further up the ante on rate and dollar speculation. Both Fed Chairman Bernanke and John Williams are scheduled to speak. However, real escalation would come if data were to show an increased 'cost' in stimulus that would necessitate a more aggressive Taper pace. The December CPI (consumer price index) update is expected to reflect a further upgrade in pressure with a 1.5 percent year-over-year pace of growth. That would still be short the bank's target, but it puts us on pace.
Euro: Perception of Stability Improved on ECB Stress Test Changes
The euro was modestly weaker against its major counterparts this past session, but the backdrop is stable enough to keep the tap open for foreign capital to flow into the Eurozone. Appetite for high return assets – in a low yield world – has directed a veritable flood of funds into the once crisis-plagued 'periphery' bonds. That demand was showing through in strong form this past session with Spanish and Italian 2-year sovereign note yields hitting fresh record lows. Meanwhile, Portugal sold €1.01 billion euros in 12-month bills at its lowest yield since November 2009. And what of the threat of a shock of a regional financial crisis? The ECB reportedly reduced banks capital requirements from 8 to 6 percent for the region's stress tests.
Australian Dollar Drops to 3-Year Low after Sharp Jobs Report Miss
A disappointing December employment report was seemingly the catalyst bearish Aussie dollar traders were looking for. A 22,600-position drop in national payrolls was an unexpected and large loss. While this is certainly discouraging for domestic growth hopes, it doesn't materially increase the chance that the RBA will pursue further rate cuts. Nevertheless, swaps that were tentatively looking for distance hikes tumbled and the 2-year government bond (a time frame that most central banks are expected to turn to tightening in), dropped as much as 3.6 percent.
British Pound's Hawkish Engine Growing Cold, Exposes Currency to Reversals
Support for an imminent rate hike from the BoE (later in 2014 is not really immediate, but early compared to counterparts) continues to fade, yet the sterling is not ready to give back its yield premium. This past session, Governor Carney offer little to speculate on, and early this morning the RICS House Price survey pulled back from an 11-year high. A 30-year bond auction scheduled for tomorrow will help gauge traders confidence.
Japanese Yen Settles as Dollar Exploits its Policy Differences
Expected volatility on the yen crosses continues to drop. That is an important sign for bulls. As long as the markets are quiet, the FX market will generally revert to its most consistent trends – including a decline for the yen as traders adjust for and exploit the Bank of Japan's massive stimulus efforts. Pairs like USDJPY offer better potential – as the Fed is Tapering – while the likes of AUDJPY will struggle to keep pace.
Canadian Dollar Muscles a Meager Rebound Ahead of Capital Flow Report
Against the backdrop of the USDCAD's impressive bull wave, the Canadian dollar's ability to advance against all of the majors this past session stands out. Yet, despite the breadth, the scope of the move was relatively limited (between a 0.1 percent advance versus the USD up to a 0.8 percent rally versus the franc). In Thursday's session, look to the November capital flows report to monitor the currency's fall from carry.
US Oil Posts Biggest Rally in Six Weeks, Helped by Inventory Drop
That didn't take very long. We had noted the anxiety-inducing congestion oil had fallen into yesterday – a contrast to the momentum of the past weeks – and the market moved to break its constraints Wednesday. The 1.7 percent rally for the US-based energy product was the largest we've seen in six weeks. Volume during this bullish break was slightly weaker than the previous session's chop and the CBOE's oil volatility measure dropped back to 18.7 percent. For influence, the record high in US equities was a tangible support; and a 7.7 million barrel drop in weekly inventories according to the US Department of Energy report.
Gold Slips a Second Day as Futures Open Interest Climbs
Bulls only had one day above the $1,250-mark before gold lost its bid. The metal slipped a second day through Wednesday, but volume and pace are restrained. That said, as long as volatility measures are low and the dollar advancing, the pressure will remain. It is worth noting that futures open interest has surged to a six-month high. This may be a sign for speculative appetites which will look to COT to confirm.**Bring the economic calendar to your charts with the DailyFX News App.
ECONOMIC DATA
GMT

Currency

Release

Survey

Previous

Comments

0:01

GBP

RICS House Price Balance (DEC)

60%

58%

The measure is currently at levels not seen since 2004.

0:30

AUD

Employment Change (DEC)

10.0K

21.0K

Employment figures out of Australia usually stir a good amount of volatility at the print. Last month's 21K reading was the since best print since the spring of 2013. Although the participation rate is estimated to remain unchanged, it has been on the decline since the start of 2011.

0:30

AUD

Unemployment Rate (DEC)

5.8%

5.8%

0:30

AUD

Full Time Employment Change (DEC)

15.5K

0:30

AUD

Part Time Employment Change (DEC)

5.5K

0:30

AUD

Participation Rate (DEC)

64.8%

64.8%

0:30

AUD

RBA Foreign Exchange Transaction (A$) (DEC)

444M

0:30

AUD

RBA FX Transactions Government (DEC)

-471M

0:30

AUD

RBA FX Transactions Other (DEC)

38M

7:00

EUR

EU 25 New Car Registrations (DEC)

1.2%

Market participants will be looking for a solid CPI print out of Germany after weaker than expected GDP on Wednesday. The prior 0.4% print was the best since this summer.

7:00

EUR

German Consumer Price Index (MoM) (DEC F)

0.4%

0.4%

7:00

EUR

German Consumer Price Index (YoY) (DEC F)

1.4%

1.4%

7:00

EUR

German CPI - EU Harmonised (MoM) (DEC F)

0.5%

0.5%

7:00

EUR

German CPI - EU Harmonised (YoY) (DEC F)

1.2%

1.2%

9:00

EUR

Italian Trade Balance (Total) (euros) (NOV)

4070M

Another weaker than expected CPI print out of the Eurozone may put impact EUR crosses negatively as disinflation worries continue to pressure on the ECB.

9:00

EUR

Italian Trade Balance EU (euros) (NOV)

1169M

10:00

EUR

Euro-Zone Consumer Price Index (MoM) (DEC)

0.3%

-0.1%

10:00

EUR

Euro-Zone Consumer Price Index (YoY) (DEC F)

0.8%

0.8%

10:00

EUR

Euro-Zone Consumer Price Index - Core (YoY) (DEC F)

0.7%

0.7%

13:30

USD

Initial Jobless Claims (JAN 11)

325K

330K

This will be the last major data print ahead of next week's FOMC and is likely to help shape sentiment ahead of the rate decision. Last month's print disappointed by a tenth, but volatility remained light ahead of the Fed.

13:30

USD

Continuing Claims (JAN 4)

2865K

13:30

USD

Consumer Price Index (MoM) (DEC)

0.3%

-0.1%

13:30

USD

Consumer Price Index (YoY) (DEC)

1.5%

1.2%

13:30

USD

Consumer Price Index ex Food & Energy (MoM) (DEC)

0.1%

0.2%

13:30

USD

Consumer Price Index ex Food & Energy (YoY) (DEC)

1.7%

1.7%

14:00

USD

Net Long-term TIC Flows (NOV)

$35.4B

October's Total TIC Flows were the highest since 2008.

14:00

USD

Total Net TIC Flows (NOV)

$194.9B

15:00

USD

Philadelphia Fed. (JAN)

8.7

7.0

The prior print was revised from 7.0.

15:00

USD

NAHB Housing Market Index (JAN)

58.0

58.0

58 is the highest reading since 2006.

23:50

JPY

Japan Buying Foreign Bonds (Yen) (JAN 10)

-448.2B

23:50

JPY

Japan Buying Foreign Stocks (Yen) (JAN 10)

23:50

JPY

Foreign Buying Japan Bonds (Yen) (JAN 10)

23:50

JPY

Foreign Buying Japan Stocks (Yen) (JAN 10)
| | | |
| --- | --- | --- |
| GMT | Currency | Upcoming Events & Speeches |
| | CHF | SNB President Thomas Jordan Speaks on Swiss Economy |
| 9:00 | EUR | European Central Bank Monthly Report |
| 11:00 | EUR | EU Parliament Votes on Lautenschlaeger ECB Appointment |
| 14:15 | USD | Fed's John Williams Speaks on Central Banking |
| 16:10 | USD | Fed Chairman Ben Bernanke Speaks on Central Banking |
| 17:00 | EUR | ECB's Gaston Reinesch Speaks on Euro Economy |
SUPPORT AND RESISTANCE LEVELS
To see updated SUPPORT AND RESISTANCE LEVELS for the Majors, visit Technical Analysis Portal
To see updated PIVOT POINT LEVELS for the Majors and Crosses, visit our Pivot Point Table
CLASSIC SUPPORT AND RESISTANCE
EMERGING MARKETS 18:00 GMT

SCANDIES CURRENCIES 18:00 GMT

Currency

USD/MXN

USD/TRY

USD/ZAR

USD/HKD

USD/SGD

Currency

USD/SEK

USD/DKK

USD/NOK

Resist 2

13.4800

2.2500

11.8750

7.8165

1.3650

Resist 2

7.5800

5.8950

6.5135

Resist 1

13.2400

2.2000

11.0000

7.8075

1.3250

Resist 1

6.8155

5.8475

6.2660

Spot

13.1291

2.1907

10.8838

7.7545

1.2712

Spot

6.4514

5.4730

6.1005

Support 1

12.6000

2.1000

10.2500

7.7490

1.2000

Support 1

6.0800

5.3350

5.7450

Support 2

12.4200

1.7500

9.3700

7.7450

1.1800

Support 2

5.8085

5.2715

5.5655
INTRA-DAY PROBABILITY BANDS 18:00 GMT
| | | | | | | | | | |
| --- | --- | --- | --- | --- | --- | --- | --- | --- | --- |
| \CCY | EUR/USD | GBP/USD | USD/JPY | USD/CHF | USD/CAD | AUD/USD | NZD/USD | EUR/JPY | Gold |
| Res 3 | 1.3728 | 1.6538 | 105.44 | 0.9136 | 1.1058 | 0.9002 | 0.8431 | 143.90 | 1261.44 |
| Res 2 | 1.3704 | 1.6509 | 105.19 | 0.9117 | 1.1037 | 0.8981 | 0.8409 | 143.52 | 1256.08 |
| Res 1 | 1.3681 | 1.6481 | 104.94 | 0.9099 | 1.1016 | 0.8959 | 0.8387 | 143.14 | 1250.73 |
| Spot | 1.3635 | 1.6425 | 104.43 | 0.9061 | 1.0974 | 0.8916 | 0.8344 | 142.39 | 1240.02 |
| Supp 1 | 1.3589 | 1.6369 | 103.92 | 0.9023 | 1.0932 | 0.8873 | 0.8301 | 141.64 | 1229.31 |
| Supp 2 | 1.3566 | 1.6341 | 103.67 | 0.9005 | 1.0911 | 0.8851 | 0.8279 | 141.26 | 1223.96 |
| Supp 3 | 1.3542 | 1.6312 | 103.42 | 0.8986 | 1.0890 | 0.8830 | 0.8257 | 140.88 | 1218.60 |
v
--- Written by: John Kicklighter, Chief Strategist for DailyFX.com
To contact John, email jkicklighter@dailyfx.com. Follow me on twitter at http://www.twitter.com/JohnKicklighter
Sign up for John's email distribution list, here.
The information contained herein is derived from sources we believe to be reliable, but of which we have not independently verified. Forex Capital Markets, L.L.C.® assumes no responsibility for errors, inaccuracies or omissions in these materials, nor shall it be liable for damages arising out of any person's reliance upon this information. Forex Capital Markets, L.L.C.® does not warrant the accuracy or completeness of the information, text, graphics, links or other items contained within these materials. Forex Capital Markets, L.L.C.® shall not be liable for any special, indirect, incidental, or consequential damages, including without limitation losses, lost revenues, or lost profits that may result from these materials. Opinions and estimates constitute our judgment and are subject to change without notice. Past performance is not indicative of future results.
DailyFX provides forex news and technical analysis on the trends that influence the global currency markets.