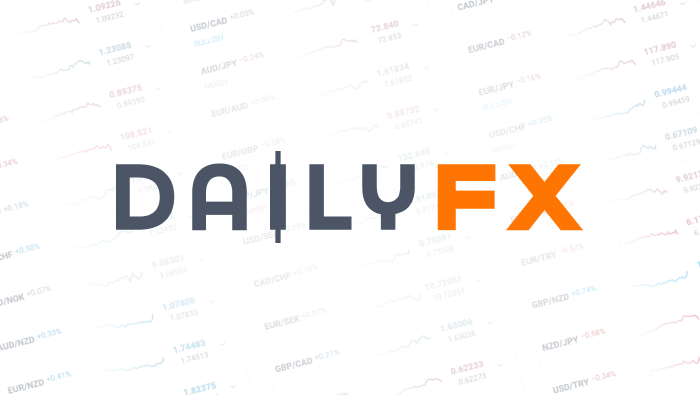 Forex: Dollar Tumbles as Risk Appetite Slides
Talking Points:
Dollar Tumbles as Risk Appetite Slides…

Yen Crosses Stumble but Have Yet to Reverse

Australian Dollar Mixed Bag after RBA, Now for 3Q GDP
Dollar Tumbles as Risk Appetite Slides…
Risk appetite was on the retreat this past session led by sizable losses for global equities and broad declines for the yen crosses. And yet, the US dollar ended the same day in the red. Once again, FX traders are left questioning the position of the greenback as a safe haven when it can't capitalize on the most substantive correction in capital markets in two months. The divergence in performance is certainly an important observation, but it doesn't necessarily indicate a systemic change to the world's most liquid currency. Following the principle of Occam's razor, the simpler explanation is often the correct one. Rather than speak to a fundamental change in the greenback from low-yield reserve to high-flying risk currency, we are instead looking at a situation where conviction in the risk theme itself has yet to build sustainable momentum. Add to that the growing distraction in Taper speculation, and the parking break for hearty dollar trend is still on.
Moving forward, dollar traders have to gauge both the intensity of risk trends and the speculation surrounding the Fed's policy plans for the coming three months. Shaping the latter theme, the upcoming US session brings two particularly noteworthy indicators on which to benchmark the suitability of pulling back on accommodation earlier rather than later: the ADP employment change and ISM service sector report for November. Both offer an update on employment – one of the two mandates for the FOMC. Yet, with the NFPs due Friday, an override of the wait-and-see approach likely requires a significant 'surprise'. The Beige Book is also due at 19:00 GMT. Though the report card the Fed will use to judge its next policy decision, it will still struggle to divert traders' attention. The greatest threat to a big move for the dollar and broader FX and capital markets likely rests with risk trends. If the S&P 500 moves to a fourth consecutive drop, it will be more difficult for traders to ignore.
Yen Crosses Stumble but Have Yet to Reverse
The 20-day (1 trading month) correlation between EURJPY and the S&P 500 is 0.72 – exceptionally high – and it has maintained this tight relationship over the months. In contrast, EURUSD's tracking of the benchmark risk index is materially weaker at 0.39. The yen crosses in general are proving far more sensitive to the ebb and flow in risk trends. That connection has led to a market-wide advance for the Japanese currency through this morning. The Nikkei 225 has dropped 2.4 percent (over 380 points) today from its highest close in six years just the day before. Risk trends were on meaningfully weaker over the previous 24 hour cycle. Now the burden is on trend generation. Does the sharp drop mean general sentiment is turning over into a committed selloff? It is too early to judge. If capital market selling pressure persists into the upcoming European and US sessions, a temporary stall from pairs like USDJPY and EURJPY may turn into tangible retracements.
Australian Dollar Mixed Bag after RBA, Now for 3Q GDP
Yet another active morning for Australian fundamentals. Yesterday, the RBA (Reserve Bank of Australia) kept to the same script it has used at its previous few meetings by holding its monetary policy bearings while lamenting the level of the currency. Talking about their concern over the level of Aussie dollar however means little traders. Suggestions that the exchange rate is high and that a lower level is likely needed to stabilize growth isn't an active verbal threat to actively intervene in the market – and even under those circumstances the market is dubious. That said, the currency proved more responsive to an otherwise modest miss in this morning's data: 3Q GDP. The 0.6 percent performance through last quarter was a modest miss of the consensus, yet the AUD is down between 0.2 (AUDNZD) and 1.0 percent (AUDJPY) in Wednesday trade.
Euro Strong Despite Worst Capital Market Performance in Months
The euro was a mixed bag Tuesday, but the EURUSD advance stood out. An advance on the day is noteworthy when we measure it against the tremendous decline in the Euro-area's capital markets. The Euro Stoxx index tumbled 2.1 percent through the past session for the worst single day decline since August 20. This decline strikes a dramatic picture on charts and would suggest that we are seeing a heavy speculative shift if it were not for the heavy event risk ahead. Yet, with NFPs on Friday and the ECB Thursday, there is incentive to shy away from a strong risk move. Meanwhile, the drop in the Eurozone factory price index dropped to its lowest level in nearly 4 years.
Canadian Dollar Extends Decline ahead of BoC Rate Decision
The Canadian dollar was majors' worst performer this past session even though the docket was empty. The USDCAD's climb to three-year highs in subjugation to a troubled US currency is an indication of the loonie's trouble to draw appeal through either its ill-fitting carry or reserve currency status. We may see both fundamental titles further slip in the coming session as the docket offers up the BoC rate decision and October trade report. The IMF recently suggested the central bank can defer lifting rates until 2015. Will they agree?
British Pound: Fundamental Threshold for Sustained Rally Growing
The sterling is one of the best performing currencies over the past month as an improved economic outlook has upgraded the country's interest rate forecast. Yet, with each leg higher, there is a greater level of expectation for growth and favorable yield. Outpacing the global economy is difficult to do over a consistent time frame; and as optimistic as the yield scenario is, the BoE is highly unlikely to hike until mid-2015 – and the market recognizes these probabilities. We will continue to absorb data point by data point with the November services report due today.
Gold's Positive Close a Stall, Not Recovery
Gold bugs needed a 'win'. Yet, the tepid 0.3 percent pickup this past session hardly makes up for the heavy 2.7 percent tumble the metal suffered Monday. The commodity is still suffering an identity crisis that is proving structural rather than simply cyclical. Traditional safe havens (currencies and sovereign bonds) are stable enough to keep the metal far from touching the theme. Meanwhile, there are few concerns of inflation. The focus remains on the need for gold as an alternative to central bank-manipulated currencies. If all four major central banks (Fed, ECB, BoE and BoJ) were simultaneously engaged in active stimulus programs, the market may suspend its concerns about the commodity's shortfall and bid it higher. Yet, the ECB is still seeing its balance sheet shrink, the market is pricing in the first BoE hike and there are concerns of a Fed Taper. Further, there is a new candidate for the 'alternative' space that may be sapping gold's appeal as well: Bitcoin and other digital currencies. Though loaded with its own imperfections, the virtual currency has drawn a lot of speculative alternatives seekers.**Bring the economic calendar to your charts with the DailyFX News App.
ECONOMIC DATA
GMT

Currency

Release

Survey

Previous

Comments

0:01

GBP

BRC Shop Price Index (YoY) (NOV)

-0.5%

0:30

AUD

Gross Domestic Product (QoQ) (3Q)

0.7%

0.6%

Although the Aussi took a break from its continuous decline on Tuesday, a deviation from the expectation here could spur the next move.

0:30

AUD

Gross Domestic Product (YoY) (3Q)

2.6%

2.6%

1:45

CNY

HSBC/Markit PMI Services (NOV)

52.6

The manufacturing print on Monday beat estimates by 0.3.

8:15

CHF

Industrial Production (YoY) (3Q)

-1.1%

8:45

EUR

Italian PMI Services (NOV)

50.5

Italian PMI Services has only been over 50 twice since the summer of 2011. Eurozone Services PMI has been above 50 since August, but momentum has appeared weak since then. For volatility in EUR pairs, keep an eye out for GDP at 10:00.

8:50

EUR

French PMI Services (NOV F)

48.8

48.8

8:55

EUR

German PMI Services (NOV F)

54.5

54.5

9:00

EUR

Euro-Zone PMI Services (NOV F)

50.9

50.9

9:00

EUR

Euro-Zone PMI Composite (NOV F)

51.5

51.5

9:30

GBP

PMI Services (NOV)

62.0

62.5

U.K. PMI services hasn't been this high in the 10 year record.

9:30

GBP

Official Reserves (Changes) (NOV)

-$208M

10:00

EUR

Euro-Zone Gross Domestic Product s.a. (QoQ) (3Q P)

0.1%

0.1%

Though an update from the initially reported 3Q GDP reading, this round of data offers more details on the backdrop for growth. Trouble in domestic consumption, investment or exports can guide expectations for the future

10:00

EUR

Euro-Zone Gross Domestic Product s.a. (YoY) (3Q P)

-0.4%

-0.4%

10:00

EUR

Euro-Zone Household Consumption (QoQ) (3Q P)

0.1%

0.2%

10:00

EUR

Euro-Zone Gross Fixed Capital (QoQ) (3Q P)

0.0%

0.3%

10:00

EUR

Euro-Zone Government Expenditure (QoQ) (3Q P)

0.0%

0.4%

10:00

EUR

Euro-Zone Retail Sales (MoM) (OCT)

0.1%

-0.6%

10:00

EUR

Euro-Zone Retail Sales (YoY) (OCT)

1.0%

0.3%

12:00

USD

MBA Mortgage Applications (NOV 29)

-0.3%

13:15

USD

ADP Employment Change (NOV)

170K

130K

Estimate lowered from 173K to 170K over the past week.

13:30

CAD

International Merchandise Trade (C$) (OCT)

-0.65B

-0.44B

Deficit for 21 straight months

13:30

USD

Trade Balance (OCT)

-$40.0B

-$41.8B

A sustained drop in imports outside of energy may speak to weakening consumer-led growth

15:00

CAD

Bank of Canada Interest Rate Decision

1.00%

1.00%

The IMF recommends a hold to 2015

15:00

USD

ISM Non-Manufacturing Composite (NOV)

55.0

55.4

Key Employment component

15:00

USD

New Home Sales (OCT)

430K

New Home Sales data delayed from the government shutdown will be critical data that the Fed will certainly consider in their decision of when to taper asset purchases.

15:00

USD

New Home Sales (MoM) (OCT)

15:30

USD

DOE U.S. Crude Oil Inventories (NOV 29)

2953K

Demand shows a slide in growth potential, supply – domestic output

15:30

USD

DOE U.S. Implied Oil Demand (NOV 29)

23:50

JPY

Japan Buying Foreign Bonds (Yen) (NOV 29)

1405.6B

Heading into the year end, an increase in capital gains tax in Japan can lead to a significant shift in exposure

23:50

JPY

Japan Buying Foreign Stocks (Yen) (NOV 29)

-91.6B

23:50

JPY

Foreign Buying Japan Bonds (Yen) (NOV 29)

-209.3B

23:50

JPY

Foreign Buying Japan Stocks (Yen) (NOV 29)

707.5B
| | | |
| --- | --- | --- |
| GMT | Currency | Upcoming Events & Speeches |
| 1:30 | JPY | BoJ's Takehiro Sato Speaks on Japanese Economy |
| 15:00 | USD | SEP/OCT New Home Sales Released Jointly Due to Shutdown |
| 19:00 | USD | Federal Reserve Releases Beige Book Survey |
SUPPORT AND RESISTANCE LEVELS
To see updated SUPPORT AND RESISTANCE LEVELS for the Majors, visit Technical Analysis Portal
To see updated PIVOT POINT LEVELS for the Majors and Crosses, visit our Pivot Point Table
CLASSIC SUPPORT AND RESISTANCE
EMERGING MARKETS 18:00 GMT

SCANDIES CURRENCIES 18:00 GMT

Currency

USD/MXN

USD/TRY

USD/ZAR

USD/HKD

USD/SGD

Currency

USD/SEK

USD/DKK

USD/NOK

Resist 2

13.4800

2.1000

10.7250

7.8165

1.3650

Resist 2

7.5800

5.8950

6.5135

Resist 1

13.2400

2.0850

10.5000

7.8075

1.3250

Resist 1

6.8155

5.8475

6.2660

Spot

13.2063

2.0404

10.2752

7.7523

1.2564

Spot

6.5674

5.5108

6.1227

Support 1

12.6000

1.9140

9.3700

7.7490

1.2000

Support 1

6.0800

5.3350

5.7450

Support 2

12.4200

1.9000

8.9500

7.7450

1.1800

Support 2

5.8085

5.2715

5.5655
INTRA-DAY PROBABILITY BANDS 18:00 GMT
| | | | | | | | | | |
| --- | --- | --- | --- | --- | --- | --- | --- | --- | --- |
| \CCY | EUR/USD | GBP/USD | USD/JPY | USD/CHF | USD/CAD | AUD/USD | NZD/USD | EUR/JPY | Gold |
| Res 3 | 1.3640 | 1.6476 | 104.16 | 0.9170 | 1.0726 | 0.9190 | 0.8280 | 141.01 | 1250.59 |
| Res 2 | 1.3614 | 1.6445 | 103.88 | 0.9151 | 1.0705 | 0.9167 | 0.8256 | 140.64 | 1243.73 |
| Res 1 | 1.3588 | 1.6415 | 103.61 | 0.9132 | 1.0685 | 0.9144 | 0.8233 | 140.26 | 1236.87 |
| Spot | 1.3537 | 1.6354 | 103.06 | 0.9094 | 1.0644 | 0.9098 | 0.8185 | 139.51 | 1223.15 |
| Supp 1 | 1.3486 | 1.6293 | 102.51 | 0.9056 | 1.0603 | 0.9052 | 0.8137 | 138.76 | 1209.43 |
| Supp 2 | 1.3460 | 1.6263 | 102.24 | 0.9037 | 1.0583 | 0.9029 | 0.8114 | 138.38 | 1243.73 |
| Supp 3 | 1.3434 | 1.6232 | 101.96 | 0.9018 | 1.0562 | 0.9006 | 0.8090 | 138.01 | 1250.59 |
v
--- Written by: John Kicklighter, Chief Strategist for DailyFX.com
To contact John, email jkicklighter@dailyfx.com. Follow me on twitter at http://www.twitter.com/JohnKicklighter
Sign up for John's email distribution list, here.
The information contained herein is derived from sources we believe to be reliable, but of which we have not independently verified. Forex Capital Markets, L.L.C.® assumes no responsibility for errors, inaccuracies or omissions in these materials, nor shall it be liable for damages arising out of any person's reliance upon this information. Forex Capital Markets, L.L.C.® does not warrant the accuracy or completeness of the information, text, graphics, links or other items contained within these materials. Forex Capital Markets, L.L.C.® shall not be liable for any special, indirect, incidental, or consequential damages, including without limitation losses, lost revenues, or lost profits that may result from these materials. Opinions and estimates constitute our judgment and are subject to change without notice. Past performance is not indicative of future results.
DailyFX provides forex news and technical analysis on the trends that influence the global currency markets.