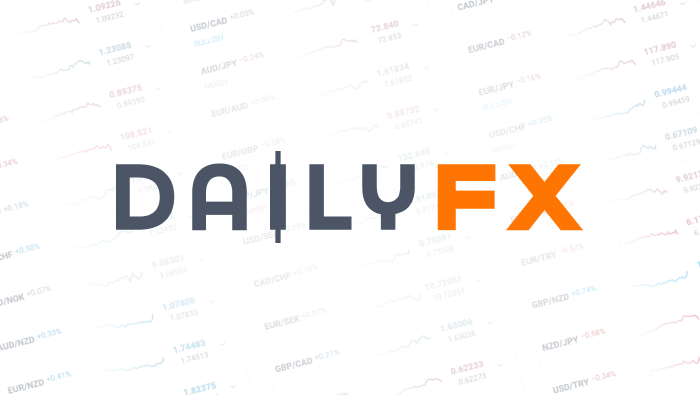 Forex: Dollar Well Positioned Should NFPs Spark Risk Aversion
Talking Points:
Dollar Well Positioned Should NFPs Spark Risk Aversion

Euro Throttled by ECB Rate Cut, More Easing and Losses Likely

Yen Crosses Shaken as Volatility Highlights 'Expensive' Carry
Dollar Well Positioned Should NFPs Spark Risk Aversion
The dollar was offered a taste this past session of what could be if the upcoming NFPs go its way. A measure of schadenfreude was enjoyed by the greenback at the expense of a Euro that saw its monetary policy backdrop offer up a sudden change of tack. Yet, the real drive would come through the shift in speculative equilibrium through the morning hours of New York trade. The blow to optimism was no doubt in part due to the interpretation of the 3Q US GDP release. On its surface, the 2.8 percent annualized performancewas an unexpected acceleration and encouraging sign for world's largest economy. Of course, the market is looking more critically at important data nowadays; and this update adds weight to speculation that the FOMC Taper can come in December or January rather than the recently projected March meet.
The growth data is disadvantaged as an immediate monetary policy benchmark as it is dated and obscures the Fed's specific targets (employment being the explicit one). That said, it is valuable as a gauge as to how susceptible the market is to meaningful change in those updates that hit closer to the stimulus-mark. The October NFPs are as close to dead center as we will get. Yesterday's volatility swell suggests there is a bias towards responding to data that builds the case for an earlier central bank move to curb its stimulus efforts. This will be especially true of this round of data as it is expected to reflect the US government shutdown and comes after the October FOMC statement refused to soften its tone on a need for an eventual weaning. A payrolls miss and uptick in unemployment would be seen as a QE3-for-longer support, but the positive response to such an outcome will likely be curtailed. The real explosion would be a 'good' reading razing risk trends.
Watch the Live Coverage of the NFPs release and market reaction with David Rodriguez in DailyFX-Plus!
Euro Throttled by ECB Rate Cut, More Easing and Losses Likely
The ECB (European Central Bank) caught most in the market off guard when it announced a cut to the benchmark interest rate to 0.25 percent. Many of those with a dovish forecast had expected the move to come later and the central bank to bypass the key rate as cuts so close to zero have yielded little benefit to other developed countries that have trekked a similar path. This was likely a 'shock and awe' move to precede a more broadly accommodative stance moving forward. The group also made it clear that they would offer as much liquidity to banks as needed over the next year-and-a-half. This warning without action is reminiscent of the OMT program which has yet to be used. Though, with the ECB balance sheet shrinking, short-term interest rates rising and EZ countries poorly positioned for a global swoon in economic activity; a fresh stimulus move is likely within the next two quarters. This can materially alter the euro's general bias moving forward.
Yen Crosses Shaken as Volatility Highlights 'Expensive' Carry
There was little 'direct' fundamental event risk to influence the Japanese yen Thursday, but that didn't stop the currency from leveraging the biggest rally on the day. This is generally a 'safe haven' move in response to building US stimulus concerns, but that term is somewhat misleading. Rather than seeing capital flee to Japanese markets – JGBs, money markets, etc – we are seeing an unwinding of expensive and low-yielding carry trades that were funded through the yen. Deleveraging can be more kinetic than simply seeking out safe haven…
Australian Dollar Worst Performer on Risk Off Day
This Aussie dollar has gained a minor foothold after the release of the Chinese trade figures. According to the Statistics Bureau, Australia's largest trade partner experienced a $31.1 billion trade surplus last month. For Australia, the slightly better 7.6 percent increase in imports growth is more directly encouraging; but a general improvement in the country's economic health bodes well for its primary supplier for key natural resources. Yet, the pickup the carry currency is experiencing falls far short of offsetting the losses suffered through Thursday's session. A tremor in global investor sentiment is easily amplified by the Aussie dollar's fundamental position. On pairs like AUDJPY (down 1.4 percent), the exchange rate is richly priced given the actual carry – something echoed by the RBA monetary policy statement this morning.
British Pound Surprisingly Strong with Mum BoE
When the market is on edge and prone to selling off on any and all 'bad news', quiet can be a blessing. It certainly was for the sterling this past session. The British pound advanced against all but the Japanese yen Thursday – quite the feat given the level of volatility and sensitivity to 'risk' trends. For the sterling, the BoE's (Bank of England) decision to hold steadyon both its benchmark rate (0.50 percent) and bond buying program (£375 billion) has an indirectly bullish impression. With a contrast to the Euro, which has seen the baseline for its region's returns drop, European capital is diverted towards the UK. For comparison, the UK 10 year government bond yield is 2.67 percent compared to Germany's 1.68 and France's 2.15. Coming up, we have the September trade statistics and the pound has a hunger for positive growth data.
Canadian Dollar: Don't Forget Canada has Jobs Figures on Deck as Well
Given the abundance of analysis and media coverage dedicated to the US employment report coming up – particularly when the market is carrying its Taper fears on its sleeve – it can be easy to forget that there is a Canadian jobs release due Friday morning. Over the past 12 months, the net payrolls report for Canada has seen an average absolute surprise (excluding 'better' or 'worse', simply the deviation) of 32,000 jobs. That gives us plenty of room for an unexpected outcome against the 11,000-consesus forecast. That said, those trading USDCAD shouldn't expect a particularly direct response to this data unless it conforms to the implied response to the US data. However, for pairs like AUDCAD, NZDCAD, GBPCAD and others further away from the risk extremes; this data can carry far greater influence.
Gold Slips to Three-Week Low, Mixed Stimulus View
From a technical standpoint, gold closed Thursday down 0.8 percent – the seventh decline in eight trading days. However, the slip to three-week lows was relatively restrained. And, that is likely on account of the mixed fundamental backdrop that the alternative asset's traders read in the session's headlines. On the one hand, the positive 3Q GDP reading from the US has encouraged enough confidence in a timelier FOMC Taper to bump the dollar higher and weigh the S&P 500. On the other hand, there is no interpretation needed of the ECB's dovish shift. A rate cut is a high up on the stimulus scale – only short of LSAP (large scale asset purchase program). More accommodation from the European authorities however would do little to offset the influence of refreshed Taper fears though. Gold bugs should watch the US jobs data closely.
**Bring the economic calendar to your charts with the DailyFX News App.
ECONOMIC DATA
GMT

Currency

Release

Survey

Previous

Comments

CNY

Trade Balance (Oct)

$24.10B

$15.21B

No set time for these released. Combined with Saturday data and the Third Plenum

CNY

Exports YoY (Oct)

1.7%

-0.3%

CNY

Imports YoY (Oct)

7.4%

7.4%

6:45

CHF

Unemployment Rate (Oct)

3.1%

3.0%

Slowly creeping higher since the 2.9% low in June

6:45

CHF

Unemployment Rate SA (Oct)

3.2%

3.2%

7:00

EUR

Germany Trade Balance (Sep)

15.4B

13.1B

The US Treasury has recently taken note of the massive surpluses in Germany's trade balance and the negative implications for the rest of the EU.

7:00

EUR

Germany Current Account Balance (Sep)

15.0B

9.4B

7:00

EUR

Germany Exports SA MoM (Sep)

0.4%

1.0%

7:00

EUR

Germany Imports SA MoM (Sep)

0.6%

0.4%

7:45

EUR

French Current Account Balance (Sep)

-3.1B

France has had a trade deficit for 9 years now and it continues to rise.

Missed estimates here will put further pressure on the Euro following the ECB's rate cut on Thursday.

7:45

EUR

French Trade Balance (Sep)

-4750M

-4907M

7:45

EUR

French Survey of Industrial Investments

7:45

EUR

French Industrial Production MoM (Sep)

0.2%

0.2%

7:45

EUR

French Industrial Production YoY (Sep)

-0.9%

-2.9%

8:15

CHF

Retail Sales Real YoY (Sep)

2.7%

2.4%

9:30

GBP

Visible Trade Balance GBP/Mn (Sep)

-£9200

-£9625

Data out of the U.K. remains a bright spot in Europe and bolster for wavering, hawkish rate forecasts.

9:30

GBP

Trade Balance (Sep)

-£2700

-£3320

9:30

GBP

Construction Output SA MoM (Sep)

1.5%

-0.1%

13:15

CAD

Housing Starts (Oct)

190.8K

193.6K

With the U.S. and Canada reporting jobs numbers at the same time, volatility may be sparked in the CAD crosses.

13:30

CAD

Net Change in Employment (Oct)

11.0K

11.9K

13:30

CAD

Unemployment Rate (Oct)

7.0%

6.9%

13:30

USD

Change in Nonfarm Payrolls (Oct)

120K

148K

Expectations remain low for NFPs on Friday despite a huge beat in US GDP on Thursday that provided strength to the Dollar. If we see a beat of NFPs, the greenback will find continued support.

13:30

USD

Unemployment Rate (Oct)

7.3%

7.2%

13:30

USD

Average Hourly Earnings YoY (Oct)

2.3%

2.1%

13:30

USD

Labor Force Participation Rate (Oct)

63.2%

13:30

USD

Personal Income (Sep)

0.3%

0.4%

13:30

USD

Personal Spending (Sep)

0.2%

0.3%

13:30

USD

PCE Deflator YoY (Sep)

1.0%

1.2%

13:30

USD

PCE Core YoY (Sep)

1.3%

1.2%

14:55

USD

Univ. of Michigan Confidence (Nov P)

74.5

73.2

WEEKEND DATA: Saturday November 9th

1:30

CNY

CPI YoY (Oct)

3.3%

3.1%

A broad economic overview in one round of data. This will be an important update for China's leaders who will start their Plenary meeting this weekend.

5:30

CNY

Industrial Production YTD YoY (Oct)

9.6%

9.6%

5:30

CNY

Industrial Production YoY (Oct)

10.0%

10.2%

5:30

CNY

Fixed Assets Ex Rural YTD YoY (Oct)

20.2%

20.2%

5:30

CNY

Retail Sales YoY (Oct)

13.4%

13.3%
| | | |
| --- | --- | --- |
| GMT | Currency | Upcoming Events & Speeches |
| 0:30 | AUD | RBA Statement on Monetary Policy |
| 10:00 | EUR | Italy Bank of Italy Report on Balance-Sheet Aggregates |
| 14:00 | EUR | ECB's Mersch Speaks in Athens |
| 15:15 | CHF | SNB's Danthine speaks at German banking conference in Berlin |
| 17:00 | USD | Fed's Lockhart Speaks on the Economy in Oxford, Mississippi |
| 20:30 | USD | Bernanke, Fischer, Summers Speak on Financial Crises at IMF |
| 21:00 | USD | Fed's Williams Speaks on Monetary Policy in Los Angeles |
| | EUR | EU's Barnier Meets Political Leaders in Cyprus |
SUPPORT AND RESISTANCE LEVELS
To see updated SUPPORT AND RESISTANCE LEVELS for the Majors, visit Technical Analysis Portal
To see updated PIVOT POINT LEVELS for the Majors and Crosses, visit our Pivot Point Table
CLASSIC SUPPORT AND RESISTANCE
EMERGING MARKETS 18:00 GMT

SCANDIES CURRENCIES 18:00 GMT

Currency

USD/MXN

USD/TRY

USD/ZAR

USD/HKD

USD/SGD

Currency

USD/SEK

USD/DKK

USD/NOK

Resist 2

13.4800

2.0850

10.7250

7.8165

1.3650

Resist 2

7.5800

5.8950

6.5135

Resist 1

13.2400

2.0450

10.5000

7.8075

1.3250

Resist 1

6.8155

5.8475

6.2660

Spot

13.2257

2.0342

10.2978

7.7517

1.2448

Spot

6.5405

5.5576

6.0544

Support 1

12.6000

1.9140

9.3700

7.7490

1.2000

Support 1

6.0800

5.3350

5.7450

Support 2

12.4200

1.9000

8.9500

7.7450

1.1800

Support 2

5.8085

5.2715

5.5655
INTRA-DAY PROBABILITY BANDS 18:00 GMT
| | | | | | | | | | |
| --- | --- | --- | --- | --- | --- | --- | --- | --- | --- |
| \CCY | EUR/USD | GBP/USD | USD/JPY | USD/CHF | USD/CAD | AUD/USD | NZD/USD | EUR/JPY | Gold |
| Res 3 | 1.3524 | 1.6193 | 98.90 | 0.9237 | 1.0524 | 0.9535 | 0.8406 | 132.79 | 1332.29 |
| Res 2 | 1.3498 | 1.6164 | 98.66 | 0.9217 | 1.0508 | 0.9513 | 0.8383 | 132.44 | 1325.43 |
| Res 1 | 1.3472 | 1.6135 | 98.41 | 0.9197 | 1.0491 | 0.9491 | 0.8360 | 132.10 | 1318.57 |
| Spot | 1.3420 | 1.6077 | 97.92 | 0.9158 | 1.0458 | 0.9446 | 0.8314 | 131.41 | 1304.86 |
| Supp 1 | 1.3368 | 1.6019 | 97.43 | 0.9119 | 1.0425 | 0.9401 | 0.8268 | 130.72 | 1291.15 |
| Supp 2 | 1.3342 | 1.5990 | 97.18 | 0.9099 | 1.0408 | 0.9379 | 0.8245 | 130.38 | 1325.43 |
| Supp 3 | 1.3316 | 1.5961 | 96.94 | 0.9079 | 1.0392 | 0.9357 | 0.8222 | 130.03 | 1332.29 |
v
--- Written by: John Kicklighter, Chief Strategist for DailyFX.com
To contact John, email jkicklighter@dailyfx.com. Follow me on twitter at http://www.twitter.com/JohnKicklighter
Sign up for John's email distribution list, here.
DailyFX provides forex news and technical analysis on the trends that influence the global currency markets.