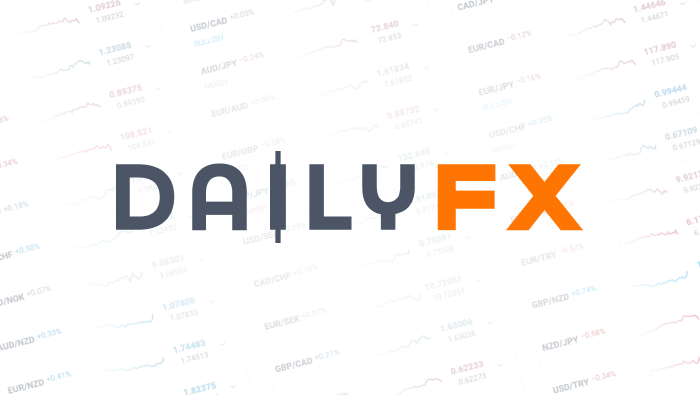 Forex: Euro Ready to Rally or Collapse on ECB's Word
Talking Points:
Dollar at Risk of Breakout on GDP, Trend May be NFPs Call

Euro Ready to Rally or Collapse on ECB's Word

British Pound: BoE Decision Unlikely to Feed Yield Speculation
Dollar at Risk of Breakout on GDP, Trend May be NFPs Call
There are few indicators as comprehensive in assessing the US economy's health as the quarterly GDP readings; and for that reason, the upcoming 3Q update can generate meaningful volatility for the dollar and capital trends. On the other hand, there is a difference between tapping into volatility and taking control of the market's overall trend. For the growth report, the standard for influence rests in its ability to redefine the FOMC's Taper time frame and/or alter investor confidence. Though the GDP report has scope, it is a dated release and will not likely alter policy efforts unless there is an extreme deviation from the acceptable bounds of Fed and market forecasts. Meanwhile, Friday's October NFPs is already tormenting yield forecasters that want QE to continue ad infinitum and those that want it to Taper posthaste.
Find help with your trades and trading strategy from DailyFX analysts with DailyFX on Demand.
Euro Ready to Rally or Collapse on ECB's Word
The euro has made relatively little headway this week following the hefty tumble the shared currency suffered the previous week. The disappointing Eurozone inflation report last Wednesday in particular revived a dormant concern for a currency otherwise enjoying a quiet bid from reserve diversification: the possibility of fresh stimulus. With EURUSD over 2 percent off the two-year highs set on the October 25, we are in a sweet spot for speculators where the euro has plenty of room to either rally or collapse depending on what the ECB (European Central Bank) decides with its monetary policy decision. If, on the one hand, the group decides to maintain a tacitly hawkish bearing (the repayment of the LTRO loans by banks is reducing the central bank's balance sheet steadily); the recent pullback could leave the euro open to a bounce. It should be said, however, that a relief rally requires ECB President Draghi avoid stoking expectations of an eventual rate hike or stimulus increase anytime in the near future in his press conference (13:30 GMT). Alternatively, if policy setters decide disinflation and persistent trouble for the periphery warrants more accommodation, there is plenty of premium for the euro to work off.
British Pound: BoE Decision Unlikely to Feed Yield Speculation
In contrast to its Eurozone counterpart, the UK central bank will struggle to elicit volatility from the British pound. Expectations heading into the BoE's (Bank of England) policy gathering are uniform for no change to either the 0.50 percent benchmark lending rate or the £375 billion bond buying program. And, Governor Mark Carney seems content with following the tradition that no change in policy warrants no updates from the Committee. For the sterling trader, that means there is no rhetoric with which to speculate a time frame on the eventual rate hike from. We've seen a general rebound for the pound so far this week which suggests that some rate speculation has built up on recent, robust economic data. No satisfaction from local monetary policy channels may leave the sterling exposed to big euro moves.
Australian Dollar Drops after Jobs Report Dampens Rate Hopes
With another disappointing fundamental turn, AUDUSD quickly returned back to 0.9465. That is the same level the benchmark pair fell to Tuesday morning after the RBA refused to reward hawkish forecasts and again repeated its lament over a high currency. This time around, though, the Aussie dollar's drop was more aggressive and its catalyst less ambiguous. The 55-pip drop this morning was sparked by the disappointing showing in the October labor figures. The 1,100-position increase in net payrolls was below consensus (10,000), but the real concern was in the details and what it means for the currency's bigger selling point. A general trend in the jobless rate finds the percentage just off four- year highs. Equally troubling, total full-time employment levels have started to pitch lower. This matters to FX traders as a downturn in labor trends curbs the RBA's need to raise rates as it would unduly pinch growth. The rate outlook is down 6 bps this morning.
Canadian Dollar Rallies on Strong Business Activity Report
The Canadian dollar proved the strongest of the majors this past session. Though its rally (0.1 percent versus the euro to 0.5 percent against the yen) wouldn't match the magnitude of the kiwi before it, the consistency was unmistakable. This move was clearly data derived – and thereby offers little hope for follow through without a further catalyst to reinforce the drive. For Wednesday, expectations for volatility originating from the data on tap was set low. The softer than expected 1.7 percent rise in building permits disarmed fundamental traders. That said, the Ivey business activity survey for October more than compensated. The 62.8 reading was the biggest positive 'beat' for the series since March 2011 and was an encouraging read for a currency troubled by the recently softened tone from the BoC on an eventual rate hike.
US Oil Posts Biggest Advance in 5 Weeks – Breather Rather than Trend
Oil (the active WTI contract) prices jumped 1.5 percent this past session. As the largest bullish jump in five weeks, that may seem an encouraging development for bulls. When put into context, however, optimism quickly cools into caution. The hearty jump was made from a five-month low following a 17 percent peak-to-trough, two-month bear wave. In the meantime, we find a material deviation from the US-based crude's performance and the rest of the energy complex. While both natural gas and heating oil diverged were off course, it was Brent oil's (the UK benchmark) tepid performance that suggests that the jump is more volatility than trend. We don't have to look far to find the source of the off-balance move. The US Dept of Energy's inventory figure for last week dropped back to 1.58 million barrels – the lowest since September 13 – while implied demand rose from a five-month low to 14.86 million barrels. A risk move today can prove a 'great equalizer'.
Gold Breaks Bear Trend as Traders Await Stimulus Updates
A small victory for gold bugs. The precious metal advanced 0.5 percent through Wednesday's session and subsequently broke a six-day bear trend – the longest slide since May. Yet, the positive close is a technicality rather than the institution of a meaningful trend. Whether we are looking at the second lowestvolume day for gold ETF and Futures trading in three months or the lower tier event risk on the economic docket, there wasn't a strong push to be found for the market. We won't be so afflicted over the next 48 hours. The kind of traditional event risk that stirs gold to volatility and trend taps into its 'alternative asset' appeal. That is the perfect the position for today's ECB rate decision and US GDP report. As the only major central bank actually seeing its balance sheet contract (due to the LTRO reductions), a change in course could materially alter the pace of global stimulus. Yet, for full stride, gold may very well wait for guidance from its primary FX alternative – the US dollar. While the growth report will no doubt stir the greenback, it will likely be Friday's labor data that sets a dollar trend.
**Bring the economic calendar to your charts with the DailyFX News App.
ECONOMIC DATA
GMT

Currency

Release

Survey

Previous

Comments

0:30

AUD

Employment Change (Oct)

10.0K

9.1K

Employment trends are starting to take a downward tack which in turn could stymie the RBA's eventual shift towards tightening monetary policy

0:30

AUD

Unemployment Rate (Oct)

5.7%

5.6%

0:30

AUD

Full Time Employment Change (Oct)

5.0K

0:30

AUD

Part Time Employment Change (Oct)

4.1K

0:30

AUD

Participation Rate (Oct)

64.9%

64.9%

5:00

JPY

Leading Index CI (Sep P)

109.4

106.8

The Leading forecast is for a sharp rebound to near a six-year high

5:00

JPY

Coincident Index (Sep P)

108.3

107.6

5:30

AUD

Foreign Reserves (Oct)

A$53.0B

6:45

CHF

SECO Consumer Confidence (Oct)

-4

-9

Swiss data is nursing a weak economic performance, deflation and possible bubbles

7:00

CHF

UBS Real Estate Bubble Index (3Q)

1.2

8:00

CHF

Foreign Currency Reserves (Oct)

434.0B

432.4B

9:30

GBP

Lloyds Employment Confidence (Oct)

-13

11:00

EUR

Germany Industrial Production SA MoM (Sep)

0.0%

1.4%

The YoY print has not been above 2% since 2011.

11:00

EUR

Germany Industrial Production WDA YoY (Sep)

0.8%

0.3%

12:00

GBP

Bank of England Bank Rate

0.5%

0.5%

With no change in policy, the BoE typically remains mum on policy

12:00

GBP

BOE Asset Purchase Target (Nov)

375B

375B

12:45

EUR

ECB Announces Interest Rates

0.50%

0.50%

Expectations of a dovish ECB turn virtually ensure Euro volatility

12:45

EUR

ECB Deposit Facility Rate

0.00%

0.00%

13:30

USD

Initial Jobless Claims (41580)

335K

340K

US GDP will be the key data print here as market participants judge the impact of a US government shutdown on the economy. After price action calms down following the morning prints, it's possible to expect a slow overnight session as traders evaluate positions ahead of NFPs on Friday.

13:30

USD

Continuing Claims (41573)

2875K

2881K

13:30

USD

GDP Annualized QoQ (3Q A)

2.0%

2.5%

13:30

USD

Personal Consumption (3Q A)

1.6%

1.8%

13:30

USD

GDP Price Index (3Q A)

1.4%

0.6%

13:30

USD

Core PCE QoQ (3Q A)

1.5%

0.6%

15:00

USD

Mortgage Delinquencies (3Q)

6.96%

15:00

USD

MBA Mortgage Foreclosures (3Q)

3.33%

20:00

USD

Consumer Credit (Sep)

$12.00B

$13.625B

23:50

JPY

Japan Buying Foreign Bonds (41579)

¥1036.6B

Japanese capital flows have shown limited support of financial market confidence in the wake of Abenomics

23:50

JPY

Japan Buying Foreign Stocks (41579)

-¥252.3B

23:50

JPY

Foreign Buying Japan Bonds (41579)

¥127.1B

23:50

JPY

Foreign Buying Japan Stocks (41579)

-¥8.0B

23:50

JPY

Official Reserve Assets (Oct)

$1273.5B
| | | |
| --- | --- | --- |
| GMT | Currency | Upcoming Events & Speeches |
| 8:45 | EUR | EU's Van Rompuy Meets Georgia's Saakashvili in Brussels |
| 13:30 | EUR | ECB'S Draghi Holds Press Conference After Rate Decision |
| 15:00 | EUR | EU Parliament's Bowles Speaks at Conference in Brussels |
| 18:30 | USD | Fed's Dudley to Speak at Economic Policy Forum in NY |
| 18:50 | USD | Fed's Stein Speaks on Securities Transactions in Chicago |
| 19:00 | EUR | ECB's Draghi speaks at conference in Hamburg |
| 21:00 | NZD | N.Z. Government 3-Month Financial Statements |
SUPPORT AND RESISTANCE LEVELS
To see updated SUPPORT AND RESISTANCE LEVELS for the Majors, visit Technical Analysis Portal
To see updated PIVOT POINT LEVELS for the Majors and Crosses, visit our Pivot Point Table
CLASSIC SUPPORT AND RESISTANCE
EMERGING MARKETS 18:00 GMT

SCANDIES CURRENCIES 18:00 GMT

Currency

USD/MXN

USD/TRY

USD/ZAR

USD/HKD

USD/SGD

Currency

USD/SEK

USD/DKK

USD/NOK

Resist 2

13.4800

2.0500

10.7250

7.8165

1.3650

Resist 2

7.5800

5.8950

6.5135

Resist 1

13.2400

2.0100

10.5000

7.8075

1.3250

Resist 1

6.8155

5.8475

6.2660

Spot

12.9582

1.9970

9.9419

7.7531

1.2385

Spot

6.4016

5.4372

5.9072

Support 1

12.6000

1.9140

9.3700

7.7490

1.2000

Support 1

6.0800

5.3350

5.7450

Support 2

12.4200

1.9000

8.9500

7.7450

1.1800

Support 2

5.8085

5.2715

5.5655
INTRA-DAY PROBABILITY BANDS 18:00 GMT
| | | | | | | | | | |
| --- | --- | --- | --- | --- | --- | --- | --- | --- | --- |
| \CCY | EUR/USD | GBP/USD | USD/JPY | USD/CHF | USD/CAD | AUD/USD | NZD/USD | EUR/JPY | Gold |
| Res 3 | 1.3817 | 1.6138 | 99.41 | 0.9087 | 1.0543 | 0.9587 | 0.8346 | 136.42 | 1367.50 |
| Res 2 | 1.3792 | 1.6109 | 99.18 | 0.9068 | 1.0527 | 0.9565 | 0.8323 | 136.09 | 1360.21 |
| Res 1 | 1.3767 | 1.6081 | 98.95 | 0.9048 | 1.0511 | 0.9543 | 0.8301 | 135.76 | 1352.92 |
| Spot | 1.3717 | 1.6023 | 98.49 | 0.9010 | 1.0479 | 0.9499 | 0.8256 | 135.10 | 1338.34 |
| Supp 1 | 1.3667 | 1.5965 | 98.03 | 0.8972 | 1.0447 | 0.9455 | 0.8211 | 134.44 | 1323.76 |
| Supp 2 | 1.3642 | 1.5937 | 97.80 | 0.8952 | 1.0431 | 0.9433 | 0.8189 | 134.11 | 1360.21 |
| Supp 3 | 1.3617 | 1.5908 | 97.57 | 0.8933 | 1.0415 | 0.9411 | 0.8166 | 133.78 | 1367.50 |
v
--- Written by: John Kicklighter, Chief Strategist for DailyFX.com
To contact John, email jkicklighter@dailyfx.com. Follow me on twitter at http://www.twitter.com/JohnKicklighter
Sign up for John's email distribution list, here.
The information contained herein is derived from sources we believe to be reliable, but of which we have not independently verified. Forex Capital Markets, L.L.C.® assumes no responsibility for errors, inaccuracies or omissions in these materials, nor shall it be liable for damages arising out of any person's reliance upon this information. Forex Capital Markets, L.L.C.® does not warrant the accuracy or completeness of the information, text, graphics, links or other items contained within these materials. Forex Capital Markets, L.L.C.® shall not be liable for any special, indirect, incidental, or consequential damages, including without limitation losses, lost revenues, or lost profits that may result from these materials. Opinions and estimates constitute our judgment and are subject to change without notice. Past performance is not indicative of future results.
DailyFX provides forex news and technical analysis on the trends that influence the global currency markets.