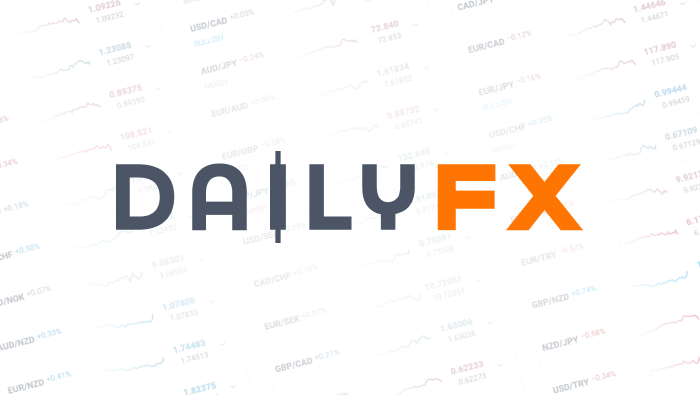 Forex: Dollar - When a Tepid Start is a Good Start
Talking Points:
Dollar: When a Tepid Start is a Good Start

Euro

Plays Down Merkel's Win, Focuses on ECB President Draghi's Comments

New Zealand Dollar Under Pressure this Morning Despite Bullish Equities
Dollar: When a Tepid Start is a Good Start
The dollar broke the slow advance it was running through the end of this past week with a modest slip through Monday. However, a tepid decline may actually prove a victory for this benchmark currency. When is a disappointing performance like this actually a positive outcome – when the fundamentals suggest it could be much worse. Last week, the Federal Reserve threw the market for a loop when the policy body announced it would not reduce its monthly $85-billion-per-month liquidity injections. That is detrimental to the greenback in two ways. First, sustained support for capital markets leverages risk appetite. Furthermore, there was 'Taper premium' priced into the currency which would now have to be worked off. Yet, we have seen neither of these detrimental themes really bowl the dollar over.
Aimlessness will only act as a dollar boon for so long however. Inevitably, a bullish fundamental theme will need to kick in if the Dow Jones FXCM Dollar Index (ticker = USDollar) is to recover lost ground from the past two weeks. The best option to leverage a dollar rally would be for a market-wide risk aversion wave to wash over the markets. Yet, that would be a serious shift from the prevailing trend, and is thereby not a scenario to front run. In the meantime, we are seeing early evidence of a possible souring of optimism on over-extending markets with benchmarks like the S&P 500 dropping for a third consecutive trading day through Monday (the longest series in a month) despite the central bank's decision to give moral hazard more time. Looking for sparks, we will continue to absorb central banker comments with two more scheduled speeches Tuesday, headlines based on the October 1 federal government shutdown without a budget compromise will keep journalists active throughout the week, and the economic docket brings consumer sentiment figures for September.
Euro Plays Down Merkel's Win, Focuses on ECB President Draghi's Comments
The fundamental headlines seemed particularly encouraging for the Eurozone Monday…and yet the euro slid against all of its counterparts. Top billing was the Federal election in Germany over the weekend. Chancellor Merkel and her Christian Democrats party won a better-than-expected 41.5 percent of the vote to keep the politician at the helm for a third term. The caveat was that Merkel did not win a super majority, and the previous coalition partner Free Democrats did not secure 5 percent of the vote and thereby win parliamentary seats. Wrangling for a stable coalition will likely continue over the coming weeks, but the relief for other Eurozone members looking for further accommodation (Greece, Portugal) will no doubt feel relief. In other news, the PMI figures suggest the regional economy is strengthening and Greece is expected to hit a primary surplus after the Troika's evaluation is complete. So where is the weakness coming from? Testifying before the EU parliament, ECB President Draghi remarked that another LTRO program was a possibility should liquidity levels start to push rates higher.
Japanese Yen the Best Performer on a 'Risk Off' Day
Where the euro was the worst performer on the day, the Japanese yen was the best. A market-wide bid was found on a simple fundamental concept: risk aversion. Though the sentiment move was weak, the yen crosses are particularly exposed following last week's surge and the general leverage behind the exceptionally low yielding pairs. It is particularly interesting to note EURJPY's level when it is a negative carry.
Swiss Franc: Will the SNB Do More to Push its Currency Lower?
Speaking at the KOF Swiss Economic Institute's 75th anniversary, SNB President Thomas Jordan repeated much of what he said after last week's monetary policy meeting. Yet, it was interesting to note the central banker's suggestion that the 1.2000-floor placed on EURCHF was introduced when the franc was at a high level and he still assesses it as too strong. Does that suggest a willingness to do more?
New Zealand Dollar Under Pressure this Morning Despite Bullish Equities
Through the morning hours of trade in Asia, the New Zealand benchmark equity index – the Nifty 50 – is the only major stock measure bullish on the day. And yet, the New Zealand dollar is the worst performer through the young session. The market-wide risk aversion sentiment has weighed pairs like NZDUSD and NZDJPY, but there is clearly something more intrinsic to the kiwi's weakness than this broader fundamental theme. The docket doesn't offer traditional event risk until tomorrow's August trade data. Debt auctions were conducting earlier in the day, but the short-maturity curbed its influence. So where is the currency's extra weigh coming from? There are two aspects that define the relative strength of a carry currency: underlying risk appetite and its 'return' (both current and outlook). Looking at the 'return' component, we find the New Zealand 10-year government bond yield dropped to its lowest level in three weeks (4.667 percent) while the 12-month forecast extends its retracement to 77 basis points (it was as high as 97 bps just last week).
Australian Dollar Advances Through Opening Session Despite Soft Equities
A sea of red for global equities through the opening trading day of the week didn't seem to disparage Aussie dollar traders. The currency finished the day higher against all of its major counterparts with the exception of the Japanese yen. The economic docket was empty, and there was little in the way of notable event risk crossing the wire. Yet, that may have proven a boon for the Australian dollar. In the absence of a proactive and overwhelming fundamental theme, the general 'oversold' condition of the currency likely led to mild positioning momentum. In fact, looking at the Aussie's performance since the beginning of the year, we find losses ranging between 12.6 percent (EURAUD) to 6.5 percent (EURCAD) – with a notable exception for AUDJPY. Looking ahead, tomorrow's docket brings the RBA's Financial Stability Review.
Gold Settles after Friday's Tumble, Speculative Exposure Tumbles
With the dollar settling down from last week's volatility, the fundamental heat has cooled for its non-fiat alternative – gold. The precious metal was little changed through Monday and volume on the SPDR ETF dropped back below its monthly average with 7.4 million shares traded. From a positioning perspective, the CFTC's net speculation reading reported a hefty 9,900-contract drop (to 58,796) for the biggest drop in bullish interest in 11 weeks. That is a particularly concerning shift considering the metal is attempting to retrench a bull trend following a demoralizing 9-month plunge from last October. Meanwhile, total holdings of the precious metal with ETFs dropped for an 11th straight day through Monday to 62.13 million ounces. This is the longest run of divestment since July 9.
**For a full list of upcoming event risk and past releases, go to www.dailyfx.com/calendar
ECONOMIC DATA
GMT

Currency

Release

Survey

Previous

Comments

5:00

JPY

Supermarket Sales (YoY) (AUG)

-0.5%

June was the highest print in the past decade of records.

8:00

EUR

German IFO - Expectations (SEP)

104

103.3

Current Assessment has been flat for most of 2013 after reaching a top in June of 2011.

8:00

EUR

German IFO - Business Climate (SEP)

108

107.5

8:00

EUR

German IFO - Current Assessment (SEP)

112.5

112.0

8:30

GBP

BBA Loans for House Purchase (AUG)

38500

37200

Current prints are the highest since early 2012, but still far below pre-crisis highs.

12:30

CAD

Retail Sales (MoM) (JUL)

0.6%

-0.6%

Retail Sales MoM estimates have moved to 0.6% from 0.5% surveyed last week.

12:30

CAD

Retail Sales Less Autos (MoM) (JUL)

0.6%

-0.8%

13:00

USD

S&P/Case-Shiller Composite-20 s.a. (MoM) (JUL)

0.80%

0.89%

S&P/Case-Shiller Home Price Index (JUL) is surveyed to reach its highest level since the 2008 decline.

13:00

USD

S&P/Case-Shiller Composite-20 (YoY) (JUL)

12.50%

12.07%

13:00

USD

S&P/Case-Shiller Home Price Index (JUL)

162.69

159.54

13:00

USD

House Price Index (MoM) (JUL)

0.9%

0.7%

13:30

BRL

Brazil Foreign Investment | Current Account Balance (AUG)

14:00

USD

Richmond Fed Manufacturing Index (SEP)

14.0

14.0

The Consumer Confidence survey changed from 80.2 to 80 from last week.

14:00

USD

Consumer Confidence (SEP)

80.0

81.5

22:45

NZD

Trade Balance (New Zealand dollars) (AUG)

-700M

-774M

Although NZ trade balance was a dismal -774M, the reading is cyclical and not to be representing the yearly trade balance figure.

22:45

NZD

Exports (New Zealand dollars) (AUG)

3.54B

3.85B

22:45

NZD

Imports (New Zealand dollars) (AUG)

4.30B

4.62B

22:45

NZD

Balance (YTD) (New Zealand dollars) (AUG)

-1550M

-1688M

23:50

JPY

Corporate Service Price (YoY) (AUG)

0.5%

0.4%

If the print meets estimates, it will be the highest reading in 5 years.
GMT

Currency

Upcoming Events & Speeches

8:00

EUR

ECB's Ewald Nowotny Speaks on Monetary Policy

-

EUR

Spain Budget Balance Year-to-Date (AUG)

-

EUR

Portugal Releases Year-to-Date Budget Report

11:00

EUR

ECB's Vitor Constancio Speaks on Euro Economy

11:30

EUR

ECB's Coeure, Liikanen Speaks on Euro Economy

12:45

GBP

BoE's Paul Tucker Speaks on U.K. Economy

13:30

USD

Fed's Sandra Pianalto Speaks on U.S. Economy

13:30

USD

US President Obama to Speak Before UN General Assembly

16:30

EUR

ECB's Yves Mersch Speaks on Euro Economy

17:00

USD

Fed's Esther George Delivers Introductory Remarks in Chicago

17:00

GBP

BoE's Charles Bean Speaks on U.K. Economy
SUPPORT AND RESISTANCE LEVELS
To see updated SUPPORT AND RESISTANCE LEVELS for the Majors, visit Technical Analysis Portal
To see updated PIVOT POINT LEVELS for the Majors and Crosses, visit our Pivot Point Table
CLASSIC SUPPORT AND RESISTANCE
EMERGING MARKETS 18:00 GMT

SCANDIES CURRENCIES 18:00 GMT

Currency

USD/MXN

USD/TRY

USD/ZAR

USD/HKD

USD/SGD

Currency

USD/SEK

USD/DKK

USD/NOK

Resist 2

13.4800

2.0500

10.7250

7.8165

1.3650

Resist 2

7.5800

5.8950

6.5135

Resist 1

12.9700

2.0100

10.5000

7.8075

1.3250

Resist 1

6.8155

5.8475

6.2660

Spot

12.7104

1.9611

9.7162

7.7537

1.2455

Spot

6.3361

5.5094

5.8284

Support 1

12.6000

1.9140

9.3700

7.7490

1.2000

Support 1

6.0800

5.5175

5.7450

Support 2

12.4200

1.9000

8.9500

7.7450

1.1800

Support 2

5.8085

5.4440

5.5655
INTRA-DAY PROBABILITY BANDS 18:00 GMT
| | | | | | | | | | |
| --- | --- | --- | --- | --- | --- | --- | --- | --- | --- |
| \CCY | EUR/USD | GBP/USD | USD/JPY | USD/CHF | USD/CAD | AUD/USD | NZD/USD | EUR/JPY | Gold |
| Res 3 | 1.3642 | 1.6157 | 100.47 | 0.9187 | 1.0344 | 0.9555 | 0.8475 | 135.99 | 1395.58 |
| Res 2 | 1.3616 | 1.6129 | 100.18 | 0.9166 | 1.0327 | 0.9530 | 0.8450 | 135.59 | 1387.81 |
| Res 1 | 1.3590 | 1.6100 | 99.88 | 0.9146 | 1.0311 | 0.9505 | 0.8426 | 135.19 | 1380.04 |
| Spot | 1.3537 | 1.6042 | 99.29 | 0.9105 | 1.0278 | 0.9456 | 0.8378 | 134.40 | 1364.51 |
| Supp 1 | 1.3484 | 1.5984 | 98.70 | 0.9064 | 1.0245 | 0.9407 | 0.8330 | 133.61 | 1348.98 |
| Supp 2 | 1.3458 | 1.5955 | 98.40 | 0.9044 | 1.0229 | 0.9382 | 0.8306 | 133.21 | 1387.81 |
| Supp 3 | 1.3432 | 1.5927 | 98.11 | 0.9023 | 1.0212 | 0.9357 | 0.8281 | 132.81 | 1395.58 |
v
--- Written by: John Kicklighter, Chief Strategist for DailyFX.com
To contact John, email jkicklighter@dailyfx.com. Follow me on twitter at http://www.twitter.com/JohnKicklighter
Sign up for John's email distribution list, here.
DailyFX provides forex news and technical analysis on the trends that influence the global currency markets.