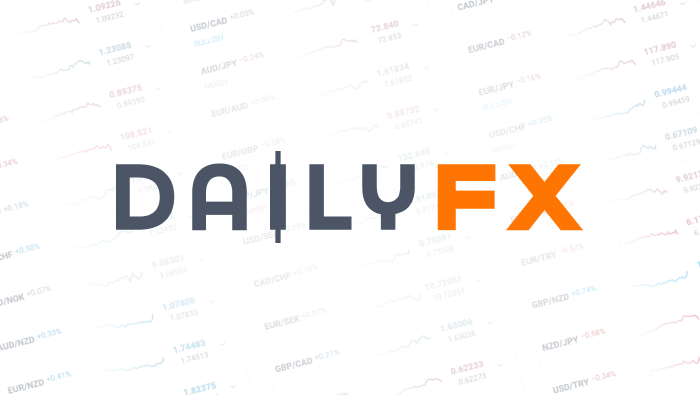 Forex: British Employment Data Could Decide GBPUSD's Fate at 1.5750
Talking Points:
Dollar

Break Finding Limited Follow Through on Equity Rally

British Pound

: Employment Data Could Decide GBPUSD's Fate at 1.5750

Japanese Yen

Crosses Post Clean Technical Breakouts but Conditions Flimsy
Dollar Break Finding Limited Follow Through on Equity Rally
The S&P 500 extended its charge higher with another 0.7 percent rally this past session. Yet, despite the risk appetite this traditional represents, the safe haven dollar gave up little ground it its three-day slide. This uneven response to speculative positioning tells us that the appetite for higher yielding and thereby more risky assets is not particularly deep. For drive, there was little outside of further de-escalation of an impending US strike on Syria to highlight for fresh risk positioning. Yet, with rebound moves – different from outright rally – from the likes of the S&P 500, carry trade, yen crosses and emerging markets; there is a consistency that we haven't seen much of lately.
Yet, the recent spat of uniform risk drive faces a very severe risk: the FOMC rate decision. Though still a week away, the probability of seeing a Tapering of the group's renowned QE3 stimulus program represents serious risk for markets that have climbed on record leverage (cheap funding), against fundamentals and severely anemic participation. We often see trends dry up before event risk. And this is a big risk.
British Pound: Employment Data Could Decide GBPUSD's Fate at 1.5750
The sterling's performance over the past 24 hours and week have been a mixed bag. Performance between GBPJPY and GBPNZD seem to follow the lines of traditional risk appetite trends. Without a definitive momentum of its own, the sterling is likely to defer its performance to more active counterparts. That is a dangerous position to be in when the cable (GBPUSD) is stationed just below a multi-month high at 1.5750. Yet, we may have some of the ambiguity of break-or-reverse, hover-or-trend removed by key event risk. On deck, we have August labour figures. The consensus forecast calls for another hefty 21,000 drop in jobless claims last month and a hold in the July unemployment rate at 7.8 percent. Such forecasts present a good opportunity to generate volatility on a 'surprise'.
Japanese Yen Crosses Post Clean Technical Breakouts but Conditions Flimsy
The for the yen crosses continues. The Japanese currency tumbled yet again Tuesday sending its pairings between 1.7 percent (AUDJPY) to 0.6 percent (CHFJPY) higher. For a number of the liquid yen crosses, this most recent push has resulted in serious technical breaks. USDJPY has cleared 100, EURJPY a three-month congestion pattern and GBPJPY ripped to multi-year highs. With support from the Nikkei 225 and global equity index benchmarks, the drive seems well supported on a fundamental basis. However, just as there is doubt over the strength of the capital market's momentum ahead of next week's FOMC decision, there are serious questions about the follow through on the yen's plunge. As we await a clear risk on / risk off assessment, it is worth remember actual carry on these pairs is exceptionally low historically.
New Zealand Dollar: Risk of Volatility on the RBNZ Rate Decision? The New Zealand dollar has enjoyed considerable strength of late in large part due to the swell in risk positioning across the capital and FX markets. That questionable sentiment theme has supplanted the recent moderation in interest rate expectations that had supported a kiwi climb against both funding currencies and the Australian dollar alike. Yet, now FX traders are likely to follow their assessment of how much yield the currency will provide in the foreseeable future over there general appetite for carry – unless there is a sizable risk adjustment. On deck, we have the RBNZ rate decision. It is highly unlikely that this meeting results in any significant changes to monetary policy, but it will help shape the timing for the first and subsequent rate hikes. This morning the12-month rate forecast jumped 20bp to price in 89 bps worth of hikes.
Euro Staves Off Selling Pressure with Another Delayed Berlusconi Vote
There is plenty of day-to-day event risk coming down the pipeline out of the Eurozone; but for euro traders – it simply isn't market-moving enough. On the economic front the 'final' reading of 2Q Italian GDP was revised downward, the EU Parliament reached an agreement with the ECB on banking oversight, ECB member Asmussen called for minutes to follow central bank rate decisions and the EFSF (European Financial Stability Fund) sold 7-year bonds for the first time since February. All of this exerts influence over longer-term European investment or perhaps encourages capital from one corner of the Eurozone to another (periphery to core member), but it doesn't hit the systemic risk needed to drive capital into or out of the region's boarders. One of the most prominent risks in that regard is the uncertainty surrounding Italy. The Senate Committee deliberation the expulsion of former Prime Minister Silvio Berlusconi was deferred for a second time – they next meet Thursday. Berlusconi's political party has threatened to torpedo the Coalition government if he is cast out. Yet the market remains blasé.
US Oil Only Moderately Lower after US President Obama Postpones Syria Action
The October West Texas Intermediate oil futures contract – the active US-based benchmark – dropped for a second day this week. The 1.9 percent ($2.13) was the sharpest downside move the energy market benchmark suffered since August 20. This extended decline on the reversal back below $110 while stocks continue higher confounds the typical risk association we attribute to the commodity. Yet, the defiance of such a prominent fundamental them doesn't mean the markets have reverted to the Wild West. Instead, we are seeing the prioritization of a more overbearing theme: supply fears related to the United States pressure on Syria. Crude's initial advance to 29-month highs was founded in large part on supply chain concerns that would evolve from a possible Western strike on Syria's government for reportedly using chemical weapons on its citizens. With tepid public and international support, risk of an attack eased, but President Obama's confirmation this morning solidified it.
Gold Faces Deeper Reversal If $1,355 Broken
Since hitting its four-month high on August 28, gold has retreated 4.9 percent through Tuesday's close. Whether this modest correction takes the next step or not is critical to gauging medium-term momentum for the precious metal. Technical traders will recognize the $1,355 as a confluence of support derived from range congestion, trendlines and the 100-day Simple Moving Average. Fundamental traders can use it as a line in the sand should there be trouble defining the market's lean. Looking at the backdrop for possible catalysts, we have seen the Syria standoff cool and risk appetite steady across the standard capital market benchmarks. Perhaps most interesting though is that this slide has developed alongside the dollar's decline – however tame it may be. This certainly detrimental to gold bulls' position. It is worth considering how the alternative 'store of wealth' would react should the dollar post a recovery. Most likely with a critical breakdown.
**For a full list of upcoming event risk and past releases, go to www.dailyfx.com/calendar
ECONOMIC DATA
GMT

Currency

Release

Survey

Previous

Comments

0:30

AUD

Westpac Consumer Confidence (SEP)

3.5%

Consumer Confidence has improved from the May low, but still far below levels seen in March.

0:30

AUD

Westpac Consumer Confidence Index (SEP)

105.7

5:30

EUR

French Non-Farm Payrolls (QoQ) (2Q F)

-0.2%

-0.2%

French NFPs have been negative since March of 2012.

6:00

EUR

German Consumer Price Index (MoM) (AUG F)

0.0%

0.0%

CPI YoY in Germany had been at stable levels around the 2% level for most of 2012, but has been under 1.9% for all of 2013.

6:00

EUR

German Consumer Price Index (YoY) (AUG F)

1.5%

1.5%

6:00

EUR

German CPI - EU Harmonised (MoM) (AUG F)

0.0%

0.0%

6:00

EUR

German CPI - EU Harmonised (YoY) (AUG F)

1.6%

1.6%

6:45

EUR

French Current Account (euros) (JUL)

-1.4B

On the back of better confidence numbers in France, the current account in France has moved to pre-European crisis levels.

8:30

GBP

Jobless Claims Change (AUG)

-21.0K

-29.2K

Monthly changes in unemployment counts have dropped to early 2010 levels, but the unemployment rate is estimated to remain unchanged MoM at 7.8%.

8:30

GBP

Claimant Count Rate (AUG)

4.3%

4.3%

8:30

GBP

ILO Unemployment Rate (3M) (JUL)

7.8%

7.8%

8:30

GBP

Employment Change (3Mo3M) (JUL)

55K

69K

8:30

GBP

Average Weekly Earnings inc Bonus (3MoY) (JUL)

1.3%

2.1%

8:30

GBP

Average Weekly Earnings ex Bonus (3MoY) (JUL)

1.0%

1.1%

11:00

USD

MBA Mortgage Applications (SEP 6)

1.3%

With the FOMC September meeting next week, U.S. data must remain somewhat strong in order to continue to justify a September taper. On the backs of disappointing NFPs, Fed members will surely be looking at incoming data on mortgage applications.

14:00

USD

Wholesale Inventories (JUL)

0.3%

-0.2%

14:00

USD

Wholesale Trade Sales (MoM) (JUL)

0.5%

0.4%

14:30

USD

DOE U.S. Crude Oil Inventories (SEP 6)

-2100K

-1836K

Weekly data will follow Tuesday's over 2% decline in WTI Crude.

14:30

USD

DOE U.S. Distillate Inventory (SEP 6)

600K

549K

14:30

USD

DOE U.S. Gasoline Inventories (SEP 6)

-1000K

-1827K

21:00

NZD

Reserve Bank of New Zealand Rate Decision

2.50%

2.50%

Although the benchmark interest rate looks to remain unchanged, comments from RBNZ Governor Wheeler will stir volatility in Kiwi crosses.

23:50

JPY

Japan Buying Foreign Bonds (Yen) (SEP 6)

-530.9B

23:50

JPY

Japan Buying Foreign Stocks (Yen) (SEP 6)

65.6B

23:50

JPY

Foreign Buying Japan Bonds (Yen) (SEP 6)

201.5B

23:50

JPY

Foreign Buying Japan Stocks (Yen) (SEP 6)

-175.0B

23:50

JPY

Machine Orders (MoM) (JUL)

2.4%

-2.7%

Machine Orders YoY have improved from the -11.3% low in February 2013.

23:50

JPY

Machine Orders (YoY) (JUL)

7.7%

4.9%
| | | |
| --- | --- | --- |
| GMT | Currency | Upcoming Events & Speeches |
| 1:30 | JPY | BoJ's Koji Ishida Speaks on Japanese Economy |
| 7:00 | EUR | EU's Barroso Gives State of the Union Speech in Parliament |
| 16:00 | CAD | Canada to Sell 30-Year Bonds |
| 17:00 | EUR | ECB's Joerg Asmussen Speaks on Euro Economy |
| 21:05 | NZD | RBNZ Governor Graeme Wheeler Holds Press Conference |
SUPPORT AND RESISTANCE LEVELS
To see updated SUPPORT AND RESISTANCE LEVELS for the Majors, visit Technical Analysis Portal
To see updated PIVOT POINT LEVELS for the Majors and Crosses, visit our Pivot Point Table
CLASSIC SUPPORT AND RESISTANCE
EMERGING MARKETS 18:00 GMT

SCANDIES CURRENCIES 18:00 GMT

Currency

USD/MXN

USD/TRY

USD/ZAR

USD/HKD

USD/SGD

Currency

USD/SEK

USD/DKK

USD/NOK

Resist 2

13.5900

2.1000

10.7250

7.8165

1.3650

Resist 2

7.5800

5.8950

6.5135

Resist 1

13.4800

2.0500

10.5000

7.8075

1.3250

Resist 1

6.8155

5.8475

6.2660

Spot

13.0864

2.0177

10.0043

7.7550

1.2692

Spot

6.5426

5.6213

5.9186

Support 1

12.8900

1.9750

9.3700

7.7490

1.2000

Support 1

6.0800

5.5600

5.8700

Support 2

12.6000

1.9075

8.9500

7.7450

1.1800

Support 2

5.8085

5.4440

5.7400
INTRA-DAY PROBABILITY BANDS 18:00 GMT
| | | | | | | | | | |
| --- | --- | --- | --- | --- | --- | --- | --- | --- | --- |
| \CCY | EUR/USD | GBP/USD | USD/JPY | USD/CHF | USD/CAD | AUD/USD | NZD/USD | EUR/JPY | Gold |
| Res 3 | 1.3373 | 1.5851 | 101.64 | 0.9443 | 1.0422 | 0.9393 | 0.8145 | 134.82 | 1398.03 |
| Res 2 | 1.3347 | 1.5821 | 101.33 | 0.9421 | 1.0404 | 0.9369 | 0.8122 | 134.41 | 1389.96 |
| Res 1 | 1.3321 | 1.5792 | 101.01 | 0.9399 | 1.0386 | 0.9345 | 0.8100 | 134.01 | 1381.89 |
| Spot | 1.3269 | 1.5733 | 100.38 | 0.9355 | 1.0350 | 0.9296 | 0.8054 | 133.20 | 1365.75 |
| Supp 1 | 1.3217 | 1.5674 | 99.75 | 0.9311 | 1.0314 | 0.9247 | 0.8008 | 132.39 | 1349.61 |
| Supp 2 | 1.3191 | 1.5645 | 99.43 | 0.9289 | 1.0296 | 0.9223 | 0.7986 | 131.99 | 1389.96 |
| Supp 3 | 1.3165 | 1.5615 | 99.12 | 0.9267 | 1.0278 | 0.9199 | 0.7963 | 131.58 | 1398.03 |
v
--- Written by: John Kicklighter, Chief Strategist for DailyFX.com
To contact John, email jkicklighter@dailyfx.com. Follow me on twitter at http://www.twitter.com/JohnKicklighter
Sign up for John's email distribution list, here
DailyFX provides forex news and technical analysis on the trends that influence the global currency markets.