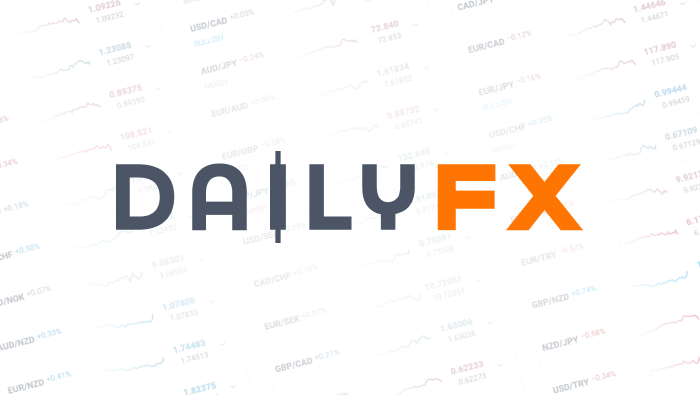 Dollar May Not Retest Three-Year High Without a Jolt of Volatility
Dollar May Not Retest Three-Year High Without a Jolt of Volatility

Euro

Unable to Overtake 1.3200 Despite Portugal's GDP Call

British Pound Extends Climb, GDP Outlook May Force 1.5250

Japanese Yen Slowly Retreats as EURJPY Posts 7th Straight Advance

Canadian Dollar Tops Trading Day on Sales Data

US Oil Rally Revived, Spread to Brent Smallest in Nearly 3 Years

Gold: Anecdotal Reports of Physical Demand Doing Little for Bulls
Dollar May Not Retest Three-Year High Without a Jolt of Volatility
The dollar needs volatility to remount its charge to three-year highs on the Dow Jones FXCM Dollar Index (ticker = USDollar) and drive EURUSD back below 1.3000. In volatility, traders see fear. And, with uncertainty the masses seek out the comfort of established safe havens. Therein lies the greenback's most productive fundamental catalyst. That said, risk has cooled significantly. With the S&P 500 testing fresh record highs and the equity-based VIX sliding to an eight-week low this past session, there is little impetus to rally the bulls. Then again, it is fundamentally important to note that the suggestion of 'positive' sentiment measured in the capital markets hasn't materially hurt the benchmark currency either. This reflects a lack of engagement in risk trends and an exaggerated influence of stimulus expectations.
Both the dollar and capital markets are exceptionally sensitive to stimulus. If the it is seen receding, it could set off a reversal in capital markets pumped up by moral hazard. Should the 'Taper' be pushed back, it could cripple the recent dollar run against the prevailing risk trend. Yet, in his second day of testimony Fed Chairman Ben Bernanke deftly avoided trigger words to set off Taper speculation. So what will light his fuse…
Euro Unable to Overtake 1.3200 Despite Portugal's GDP Call
A currency that rises through poor data and event risk is a strong currency…unless it is simply oblivious. That is a condition we have come to familiarize ourselves with over recent months and years as central banks have promoted moral hazard and skewed natural swings in sentiment. For the euro, however, this anesthetized sense towards lingering financial risks in either periphery (Portugal, Greece) or core (France, Italy) members has evolved out of necessity. A constant risk of a Greece default without the actual fallout will do that to a nerve-wracked investor. Yet, this past session actually seemed to bring positive news for the shared currency. France managed to sell debt at a notably cheaper level and to higher demand despite last week's rating downgrade. The ECB announced that it was lowering its collateral thresholds in an effort to boost lending. Most important of all though, Portuguese Prime Minister Coelho suggested the country may have grown in Q2.
British Pound Extends Climb, GDP Outlook May Force 1.5250
The recent rebound for GBPUSD from 1.4850 is looking very much like a repeat of what was seen back in March following a 1,500 pip tumble through the open of the year (New to Forex? Watch this video). The progress from the previous turn was rather choppy as there wasn't a clear call on whether economic stagnation would usher in a more dovish monetary policy response after the BoE change over. Well, this time around we have already seen the triple dip recession avoided, data has continued to improve the past few months and the release of the minutes from the last policy decision have shown that there is even less of a call for open-ended stimulus now than there was six months ago. With 2Q GDP figures due next week, we may find a catalyst to spur forward an already germinating fundamental shift in expectations.
Japanese Yen Slowly Retreats as EURJPY Posts 7th Straight AdvanceThe Japanese yen has enjoyed the trappings of a quiet FX market. With the FX Volatility Index retreating to 10.2 percent – a six-week low and 15 percent pullback from June's peak – the market isn't as concerned about a flippant shaking the low-yielding carry trades apart. Instead, the focus can return to the consistent pressure being applied by the Bank of Japan – money base expansion that fends off deflation and depresses the value of the local currency. This consistency has proven particularly rewarding for EURJPY which has advanced for seven-consecutive trading days – the longest stretch since December 20. Yet, for those that are looking for consistency, caution is warranted. With elections for the Upper House of Parliament due Sunday and big promises by Prime Minister Abe, investors will approach with restraint.
Canadian Dollar Tops Trading Day on Sales Data
The Canadian dollar was the best performing of the majors this past session despite a light economic docket. The 2.3 percent jump in May wholesale sales was the sharpest since January 2011 and speaks well of economic activity. The implications for downstream demand to drive domestic growth as well as production levels are encouraging. Yet, this isn't a particularly market moving indicator. More likely, the market is bleeding some of the bearish interest that was derived from Bank of Canada Governor Poloz's softer rhetoric on inflation and economic slack the day before. Coming up, the June CPI figure will hit closer to home. The headline, year-over-year inflation reading is expected to nearly double to a 1.3 percent clip. The higher the reading, the closer that first rate hike will be.
US Oil Rally Revived, Spread to Brent Smallest in Nearly 3 Years
Where most other markets are struggling for even a modest swell of volatility, US oil has given to active traders heartily. The benchmark crude contract on the NYMEX rallied another 1.5 percent ($1.56) this past session to break congestion and drive the market to a fresh 16-month high above $108 / barrel. This move has is rooting in risk trends, locational basis risk and supply/demand. While the traditional US equity benchmark for sentiment isn't soaring, it also isn't working against oil bulls. Meanwhile, the long-standing gap between US and UK (Brent) crude has dropped to a mere $0.66 this past session. That is the smallest differential (in favor of the European standard) in nearly three-years. As for frontline demand, refineries in the US are producing processed-energy products at the fastest pace on record. In turn, the DoE's implied demand readings have recently hit the highest level in 8 years – over 16 million barrels per day.
Gold: Anecdotal Reports of Physical Demand Doing Little for Bulls
There have been an abundance of research notes, blog posts and media articles that have reported demand for physical gold – particularly in Asia – over the past weeks. However, the debate between buying of the actual metal and derivatives backed by the commodity (ETFs, futures, etc) matters only so far as it affects spot price. For all the demand for the 'underlying', the metal has yet to overtake the clearly controversial $1,300 level. Demand for the buy-and-hold set has been permanently shaken by gold's epic, 34 percent peak-to-trough plunge over the past 9 months. Not only does that negate the suggestion that this is a safe haven, but the 'alternative store of wealth' argument also goes out the window. Over the same period the metal lost a third of its value, the reserve currency USDollar rose 12.5 percent. Not only is that more appealing for a return, it is far less volatile. Short-term trading interest will determine the $1,300 - $1,265 break, so watch the COT figures.
**For a full list of upcoming event risk and past releases, go to www.dailyfx.com/calendar
ECONOMIC DATA
GMT

Currency

Release

Survey

Previous

Comments

3:00

NZD

Credit Card Spending s.a. (MoM) (JUN)

-0.6%

Credit Card Spending YoY has fallen since February as a China slowdown may be having an impact on the economy.

3:00

NZD

Credit Card Spending (YoY) (JUN)

2.4%

4:30

JPY

All Industry Activity Index (MoM) (MAY)

1.2%

0.4%

Data out of Japan continues to show signs of strength. Estimates putting the All Industry Activity Index at 1.2% is a significant improvement from negative prints in January.

5:00

JPY

Leading Index (MAY F)

110.5

5:00

JPY

Coincident Index (MAY F)

105.9

6:00

EUR

German Producer Prices (MoM) (JUN)

-0.1%

-0.3%

Data out of the E.U. continues to be an important factor in determining the current state of affairs. Although leaders out of Germany and the ECB speak in an optimistic fashion, data out of struggling nations like Italy will be the proof in the pudding. A volatile past month for the European Union may contribute to missed estimates.

6:00

EUR

German Producer Prices (YoY) (JUN)

0.6%

0.2%

8:00

EUR

Italian Industrial Orders s.a. (MoM) (MAY)

0.6%

8:00

EUR

Italian Industrial Orders n.s.a. (YoY) (MAY)

-1.6%

8:00

EUR

Italian Industrial Sales s.a. (MoM) (MAY)

0.6%

8:00

EUR

Italian Industrial Sales n.s.a. (YoY) (MAY)

-7.2%

8:30

GBP

Public Finances (PSNCR) (Pounds) (JUN)

3.1B

Lower borrowing in the public sector will contribute to more stability in the longer term, but in the short run cuts will adversely have an impact on the economy.

8:30

GBP

Public Sector Net Borrowing ex Interventions (JUN)

9.0B

8.8B

8:30

GBP

Public Sector Net Borrowing (Pounds) (JUN)

9.3B

10.5B

12:30

CAD

Consumer Price Index (MoM) (JUN)

0.1%

0.2%

Lower price indexes continue to pose a struggle for central banks and economies in developed nations like Canada to hold inflation at 2% targets. Echoes of Japan make central bankers fearful of letting their economies fall into a deflationary spiral. Disappointing prints may trigger comments by members at the Central Bank of Canada. Although this will be the last major data print of the week, take note of the G20 meeting as a big event risk into the weekend.

12:30

CAD

Consumer Price Index (YoY) (JUN)

1.3%

0.7%

12:30

CAD

Bank Canada Consumer Price Index Core (MoM) (JUN)

-0.3%

0.2%

12:30

CAD

Bank Canada Consumer Price Index Core (YoY) (JUN)

1.3%

1.1%

12:30

CAD

Consumer Price Index s.a. (MoM) (JUN)

0.1%

12:30

CAD

Consumer Price Index Core s.a. (MoM) (JUN)

0.0%

12:30

CAD

Consumer Price Index (JUN)

123
| | | |
| --- | --- | --- |
| GMT | Currency | Upcoming Events & Speeches |
| - | USD | G20 Finance Ministers and Central Bankers Meeting |
| - | USD | G20 Labour Ministers Meeting |
| - | EUR | Initial Deadline for Greece's July €2.5 Bln Aid Tranche |
| - | EUR | Euro Commission Consultation Review of EFSF Ends |
| 10:00 | EUR | ECB Announces 3-Year LTRO Repayment |
SUPPORT AND RESISTANCE LEVELS
To see updated SUPPORT AND RESISTANCE LEVELS for the Majors, visit Technical Analysis Portal
To see updated PIVOT POINT LEVELS for the Majors and Crosses, visit our Pivot Point Table
CLASSIC SUPPORT AND RESISTANCE
EMERGING MARKETS 18:00 GMT

SCANDIES CURRENCIES 18:00 GMT

Currency

USD/MXN

USD/TRY

USD/ZAR

USD/HKD

USD/SGD

Currency

USD/SEK

USD/DKK

USD/NOK

Resist 2

13.4800

2.0000

10.7000

7.8165

1.3650

Resist 2

7.5800

5.8950

6.5135

Resist 1

13.2000

1.9500

10.2500

7.8075

1.3250

Resist 1

6.8155

5.8475

6.2660

Spot

12.8248

1.9532

9.9898

7.7565

1.2611

Spot

6.6645

5.7005

6.0533

Support 1

12.6000

1.9100

9.3700

7.7490

1.2000

Support 1

6.0800

5.6075

5.9365

Support 2

12.0000

1.6500

8.9500

7.7450

1.1800

Support 2

5.8085

5.4440

5.7400
INTRA-DAY PROBABILITY BANDS 18:00 GMT
| | | | | | | | | | | |
| --- | --- | --- | --- | --- | --- | --- | --- | --- | --- | --- |
| \CCY | EUR/USD | GBP/USD | USD/JPY | USD/CHF | USD/CAD | AUD/USD | NZD/USD | EUR/JPY | GBP/JPY | Gold |
| Res 3 | 1.3207 | 1.5321 | 100.65 | 0.9579 | 1.0466 | 0.9268 | 0.7945 | 131.66 | 152.53 | 1315.85 |
| Res 2 | 1.3176 | 1.5284 | 100.28 | 0.9553 | 1.0444 | 0.9238 | 0.7918 | 131.18 | 152.02 | 1307.84 |
| Res 1 | 1.3145 | 1.5246 | 99.91 | 0.9527 | 1.0422 | 0.9208 | 0.7891 | 130.71 | 151.50 | 1299.83 |
| Spot | 1.3084 | 1.5172 | 99.18 | 0.9475 | 1.0378 | 0.9149 | 0.7838 | 129.76 | 150.47 | 1283.80 |
| Supp 1 | 1.3023 | 1.5098 | 98.45 | 0.9423 | 1.0334 | 0.9090 | 0.7785 | 128.81 | 149.44 | 1267.77 |
| Supp 2 | 1.2992 | 1.5060 | 98.08 | 0.9397 | 1.0312 | 0.9060 | 0.7758 | 128.34 | 148.93 | 1307.84 |
| Supp 3 | 1.2961 | 1.5023 | 97.71 | 0.9371 | 1.0290 | 0.9030 | 0.7731 | 127.86 | 148.41 | 1315.85 |
v
--- Written by: John Kicklighter, Chief Strategist for DailyFX.com
To contact John, email jkicklighter@dailyfx.com. Follow me on twitter at http://www.twitter.com/JohnKicklighter
Sign up for John's email distribution list, here.
DailyFX provides forex news and technical analysis on the trends that influence the global currency markets.