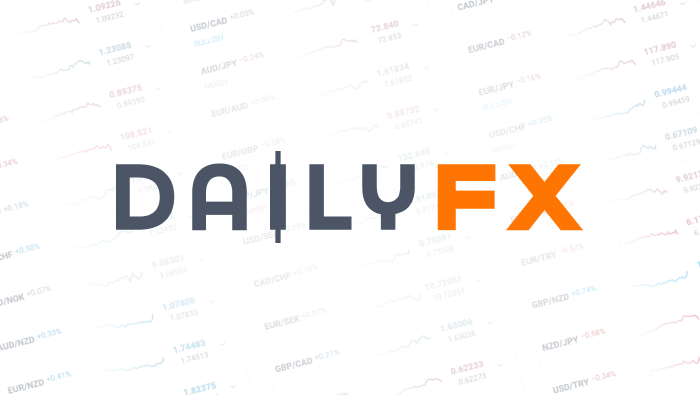 Dollar and Stock Traders Ready for Fed Guidance on Taper
Dollar and Stock Traders Ready for Fed Guidance on Taper

British Pound Drops after Inflation Figures Pick Up, Complicate BoE

Euro

Traders Starting to Feel the Crisis Heat Again from Cyprus

Australian Dollar: Is the RBA Going to Join the Currency War?

Swiss Franc in Trouble One Way or the Other After Stalled Tax Debate

Gold

Draws Traders in a Potentially Ill-Fated Breakdown Prior to Fed
Dollar and Stock Traders Ready for Fed Guidance on Taper
Price and fundamental developments for the dollar, FX markets, equities and other risk-sensitive assets over the past weeks and months can be rendered obsolete in mere moments depending on what the Fed does and says Wednesday afternoon. By most accounts, the markets have grown heavily dependent on the presence and support of central banks – with the Federal Reserve leading the charge. Whether directly exploiting the 'moral hazard' of a backstop on taking risk positions or implicitly participating in the incredible consistency of benchmarks like the S&P 500, positioning is irrevocably tied to the external support. What makes this Federal Open Market Committee (FOMC) meeting particularly complicated and dangerous is that faith in stimulus has outpaced confidence in economicand financial recovery. Given such precarious conditions, mere discussion of a modest reduction in $85 billion-per-month stimulus injections ('Taper') could turn the speculative tides.
Looking at the Fed's options, we need to consider what their objectives are. Officially, the central bank is charged with a dual mandate to encourage 'full employment' and keep steady inflation. The rate cuts and stimulus programs to this point were only partly targeting these objectives directly. An understood third element of their plan is to stabilize financial markets. The need for this effort was made clear during the height of the 2008-2009 crisis. Yet, crisis tools were adopted as leverage in pursuit of standard growth aims. A material side effect of this effort has been excessive speculative positioning whereby in a chase for historically low yields (low partly due to stimulus) market participants have resorted to placing funds in the most historically risky assets (like high-yield debt) and using record levels of leverage to do so. As such, the decision on monetary policy must be balanced between economic objectives and managing investor panic.
In this macro-level example of Game Theory, economic forecasts are the easiest variable to interpret. The troublesome element is investor sentiment. A steady expansion of stimulus cannot go on forever because it builds asset bubbles, disrupts pricing in key markets (like Treasuries) as their exposure grows and pushes limits their future capabilities. Both Chairman Bernanke and a number of other Fed officials noted their belief that a taper could be realized within the next few meetings as data warrants. So, we are debating the timing – not concept – of easing up on support.
In the scale of options for the Fed, an actual taper (reducing to $85 billion injections to $50-75 billion) would be the 'extreme' option – and thereby is unlikely to occur. Yet, such a move would have its merits. Pulling the support for excessive speculation – 'hot money' – could bring capital markets back to levels that encourage long-term investment. To stem excessive bleeding, a follow up move to increase QE purchases can prove flexibility and curb excessive speculation on Fed policy going forward. Yet, short-term, risk would tumble and dollar rally.
More likely for this policy meeting is that the QE purchases will be left untouched; but the statement, forecasts and Chairman's press conference would be used to shape guidance. The exit the open-ended stimulus regime must start well in advance of the full stop and eventual tightening. This quarterly meeting is an opportune time to make exceptionally clear intentions while trying to contain volatility. As such, we should look for suggestions of a timeline for when the taper will actually begin. The sooner it could happen, the more it shakes risk and rallies the dollar.
British Pound Drops after Inflation Figures Pick Up, Complicate BoE
The Bank of England's (BoE) target for inflation is technically 2.0 percent annual growth in the Consumer Price Index (CPI). This inflation measure has held above that objective for 42 consecutive months after the May figure printed a faster than expected 2.7 percent reading. This is a complication for monetary policy going forward, but the market didn't seem to see it as a positive to curb competitive stimulus. As for policy, we have two opportunities to weigh in the upcoming London session: the BoE minutes and annual Mansion House Address.
Euro Traders Starting to Feel the Crisis Heat Again from Cyprus
There are plenty of potential hot spots around the Eurozone that can lead the region's financial system and its currency into another tailspin; but unless the risks are realized, the market is happy to overlook headlines in favor of investing into depressed assets. Through the weekend, the market weathered political pressure in Greece due to in part to the ERT broadcasting closure. The threat level was lifted this past session when it was revealed that Cyprus President Anastasiades reached out to the EU and IMF last week in a letter calling on its rescuers to overhaul the terms of the country's €10 billion bailout. He warned the country may not be able to meet current terms. How long can the euro ignore this…
Australian Dollar: Is the RBA Going to Join the Currency War?
The Australian dollar slipped against most of its counterparts – with the exception of the Japanese yen – this past session. This morning, Australia sold another longer duration bond (2029) for a higher yield (3.9338 percent) denoting fading demand from those seeking return. Meanwhile, the market no doubt continues to weigh the comments in the RBA's most recent set of minutes. 'Scope for further easing' is already baked into the market. The frequency with which the currency was mentioned though suggests the RBA may step into the currency war…
Swiss Franc in Trouble One Way or the Other After Stalled Tax Debate
The Lower House of the Swiss Parliament halted momentum behind legislation that would have allowed the nation's banks to disclose details of US clients that had evaded taxes at home without violating the nation's rigorous secrecy laws. There is no 'good' outcome to this situation for the Swiss banking sector and franc. If the bill stalls, the US government will start indicting Swiss banks – a move that closed the nation's oldest bank last year. That can cause severe financial distress. Alternatively, circumventing the law can still degrade long-term trust in for foreigners.
Gold Draws Traders in a Potentially Ill-Fated Breakdown Prior to Fed
Another tempting, pre-Fed breakout was marked this past session by gold. The precious metal posted a 1.3 percent drop through Tuesday's close and cleared the tight congestion of the past week. In other words, this could be framed as a technical breakout. The problem with breakouts ahead of important fundamental event risk – they stall heading into the data and are just as likely to reverse as continue depending on the outcome of the event. The Fed decision is top event risk for gold bugs. If the Taper is at hand, there is less need for a USd alternative.
**For a full list of upcoming event risk and past releases, go to www.dailyfx.com/calendar
ECONOMIC DATA
GMT

Currency

Release

Survey

Previous

Comments

00:00

AUD

Conference Board Leading Index (APR)

Recent data points to a slowdown in China that is hurting the Australian economy. Negative prints may nudge the RBA to cut interest rates.

00:30

AUD

Westpac Leading Index (MoM) (APR)

0.2%

01:00

AUD

DEWR Internet Skilled Vacancies (MoM) (MAY)

-1.3%

05:30

JPY

Nationwide Department Store Sales (YoY) (MAY)

-0.5%

Data will show whether the Japanese are spending under new Central Bank measures or are continuing to save.

05:30

JPY

Tokyo Department Store Sales (YoY) (MAY)

2.1%

09:00

CHF

ZEW Survey (Expectations) (JUN)

2.2%

Survey has struggled to remain positive since 2010.

09:00

EUR

Euro-Zone Construction Output s.a. (MoM) (APR)

-1.7%

Construction output data continues to remain negative.

09:00

EUR

Euro-Zone Construction Output w.d.a. (YoY) (APR)

-7.9%

11:00

GBP

MBA Mortgage Applications (JUN 14)

5.0%

A strong figure such as last month's reduce likelihood of BoE stimulus measures.

12:30

CAD

Wholesale Sales (MoM) (APR)

0.3%

Figure has remained close to 0 for the past year.

14:30

USD

DOE U.S. Crude Oil Inventories (JUN 14)

2523K

Inventory figures may begin to move and remain higher as suppliers prepare for the busiest travel months of the year.

14:30

USD

DOE Cushing OK Crude Inventory (JUN 14)

-759K

18:00

USD

Federal Open Market Committee Rate Decision

0.25%

0.25%

Traders, investors, businesses and global officials are looking for guidance on the Fed's 'Taper' plans.

23:50

JPY

Japan Buying Foreign Bonds (Yen) (JUN 14)

-¥386.9B

With JGB & Nikkei volatility now part of the picture, indications that foreign and domestic participants are moving away from Japanese bonds and equities may prompt the BoJ to action.

23:50

JPY

Japan Buying Foreign Stocks (Yen) (JUN 14)

-¥221.8B

23:50

JPY

Foreign Buying Japan Bonds (Yen) (JUN 14)

-¥280.0B

23:50

JPY

Foreign Buying Japan Stocks (Yen) (JUN 14)

¥113.6B
| | | |
| --- | --- | --- |
| GMT | Currency | Upcoming Events & Speeches |
| 1:00 | AUD | Australia to Sell A$700 Mln in 16-Year Bonds |
| 08:30 | GBP | Bank of England Minutes |
| -:- | GBP | UK Annual Mansion House Address |
| 10:00 | EUR | EU Commission Proposals on Fight Youth Unemployment |
| 16:40 | CAD | BoC Governor Poloz to Speak |
| 18:00 | USD | Fed Releases Summary of Economic Projections |
| 18:30 | USD | Fed's Bernanke Holds Press Conference in Washington |
SUPPORT AND RESISTANCE LEVELS
To see updated SUPPORT AND RESISTANCE LEVELS for the Majors, visit Technical Analysis Portal
To see updated PIVOT POINT LEVELS for the Majors and Crosses, visit our Pivot Point Table
CLASSIC SUPPORT AND RESISTANCE
EMERGING MARKETS 18:00 GMT

SCANDIES CURRENCIES 18:00 GMT

Currency

USD/MXN

USD/TRY

USD/ZAR

USD/HKD

USD/SGD

Currency

USD/SEK

USD/DKK

USD/NOK

Resist 2

15.0000

2.0000

10.7000

7.8165

1.3650

Resist 2

7.5800

5.8950

6.1150

Resist 1

12.9000

1.9000

10.2500

7.8075

1.3250

Resist 1

6.8155

5.8300

5.9365

Spot

12.6508

1.8635

9.8671

7.7638

1.2504

Spot

6.4843

5.5860

5.7475

Support 1

12.0000

1.6500

9.3700

7.7490

1.2000

Support 1

6.0800

5.6075

5.7400

Support 2

11.5200

1.5725

8.9500

7.7450

1.1800

Support 2

5.8085

5.4440

5.5000
INTRA-DAY PROBABILITY BANDS 18:00 GMT
| | | | | | | | | | |
| --- | --- | --- | --- | --- | --- | --- | --- | --- | --- |
| \Currency | EUR/USD | GBP/USD | USD/JPY | USD/CHF | USD/CAD | AUD/USD | NZD/USD | EUR/JPY | GBP/JPY |
| Resist. 3 | 1.3471 | 1.5837 | 96.50 | 0.9339 | 1.0246 | 0.9728 | 0.8187 | 128.84 | 151.40 |
| Resist. 2 | 1.3441 | 1.5805 | 96.12 | 0.9312 | 1.0226 | 0.9696 | 0.8159 | 128.34 | 150.84 |
| Resist. 1 | 1.3412 | 1.5772 | 95.74 | 0.9285 | 1.0207 | 0.9665 | 0.8130 | 127.83 | 150.29 |
| Spot | 1.3353 | 1.5707 | 94.98 | 0.9231 | 1.0168 | 0.9602 | 0.8073 | 126.82 | 149.18 |
| Support 1 | 1.3294 | 1.5642 | 94.22 | 0.9177 | 1.0129 | 0.9539 | 0.8016 | 125.81 | 148.08 |
| Support 2 | 1.3265 | 1.5609 | 93.84 | 0.9150 | 1.0110 | 0.9508 | 0.7987 | 125.30 | 147.52 |
| Support 3 | 1.3235 | 1.5577 | 93.46 | 0.9123 | 1.0090 | 0.9476 | 0.7959 | 124.80 | 146.97 |
v
--- Written by: John Kicklighter, Chief Strategist for DailyFX.com
To contact John, email jkicklighter@dailyfx.com. Follow me on twitter at http://www.twitter.com/JohnKicklighter
Sign up for John's email distribution list, here.
DailyFX provides forex news and technical analysis on the trends that influence the global currency markets.