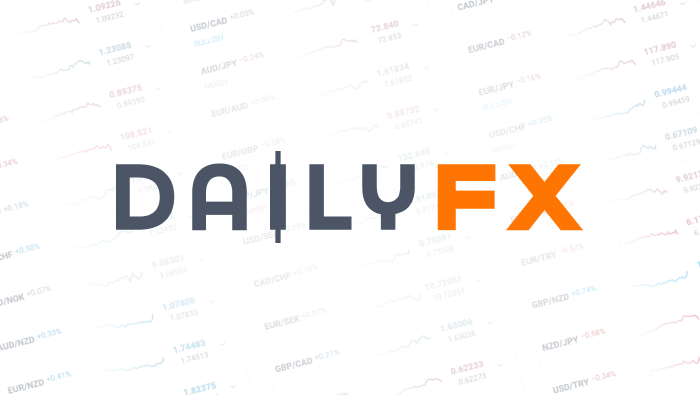 Dollar's Biggest Drop in Two Months Yet to Turn Full Bear Trend
Dollar's Biggest Drop in Two Months Yet to Turn Full Bear Trend
The dollar took a spill this past session, and the technical view of the Dow Jones FXCM Dollar Index (ticker = USDollar) looks particularly troubling. Yet, there is a wide gap between a mild retracement and full-blown bear trend that needs to be filled by fundamentals and/or a sentiment upheaval. So far, we have yet to make that substantial leap – but the risk is certainly there as the bulls recognize the benchmark's extensive move despite the positive balance of risk appetite and evidence to suggest QE3 tapering may not find the necessary consensus until the September meeting. The split outlook puts some of the majors in jeopardy while others are ahead of the curve.
With the USDollar's dip below 10,750 to two week lows, pairs like EURUSD and GBPUSD made meaningful technical headway towards a bigger anti-dollar reversal. The former overtook the closely guarded 1.3000-figure while the cable cleared over 100 pips and 1.5220. Yet, at the same time, the most risk intensive of the dollar-based majors; AUDUSD refused the same level of progress. Having dropped approximately 800 pips through the month, this pair is arguably the most oversold. Furthermore it is also the most sensitive to risk trends. Yet, that combination wasn't enough to tip the balance for a break above 0.9700. This comparison offers a fundamental view of what is carrying more influence over the market – pullback as taper hopes recede.
This past session generated a few highlights for those speculating on when the Fed's stimulus regime will crest. St. Louis Fed President – a dove and voter – offered little to add to his recent calls to stay the course. Though, his reference to a report that US households only recovered 45 percent of the wealth lost in the Great Recession' suggests he isn't eager to vote for a smaller monthly QE purchase at the June Fed meeting. Meanwhile, the updated 1Q GDP report slowed modestly – a downshift that some may consider additional justification for the taper to be delayed for a few more months to monitor data. The distressing question for near-term dollar buoyancy is how much of the currency's altitude this past month was based on the early withdrawal of trades that were based on front-running or simply joining the Fed. As we weigh in on that question, it is also important not to lose sight of general risk trends. When it is not in play, the dollar and most other markets simply defer to other and oftentimes separate drivers. However, when fear or greed kick in, everything aligns with volatility and trend.
Japanese Yen Still at High Risk of Breakout as Nikkei, JGBs Volatile
Volatility levels in Japanese markets are still dangerously high. And, when activity is high, the chances of forcing critical breakouts that evolve into trends are far greater. So far, the yen-crosses have suffered only limited engagement from the tumult seen in Japan's equity and sovereign bond markets. That separation, however, is unlikely to last for very long. The 10-year Japanese Government Bond yield is hovering near 0.90 percent (nearly 50 percent higher than where it was just a few weeks ago) and the Nikkei 225 is in an official 'bear' market off 14 percent from the high set last week. Some may see the turmoil in Japanese financial markets as a catalyst for foreign investors to pull their funds from the country (lifting the yen crosses), but this could also prove a contributor to risk aversion. And, carry unwind is a serious risk.
Euro Traders Tolerant of Crisis as Long as They Don't Lose Money
The fundamental assessment of the Euro-area was nothing short of disastrous this week. And yet, the euro is higher against all counterparts this week from safe haven to high-yield. Those investing in Europe know to practice patience. In between jolts of crisis (Greece, Ireland, Spain, Cyprus), there have been incredible opportunities to bid depressed assets. However, there is always a point there patience becomes dangerous complacency; and the OECD's GDP downgrade, ECB stability warning and banking concerns say the reconciliation can be harsh.
New Zealand Dollar Traders Show Limited Fear of Future RBNZ InterventionAccording to their website, the Reserve Bank of New Zealand (RBNZ) sold a net NZ$256 million in April in order to curb the strength of the nation's currency. That announcement follows Governor Graeme Wheeler's reiteration that the currency is 'significantly overvalued' and he was looking to temper the perception that the New Zealand dollar was a 'one-way' bet. This news certainly gave the kiwi a little push with losses in all its pairings. Yet, will anxiety of intervention be enough to keep this currency down? What the RBNZ really needs is risk aversion.
Canadian Dollar Faces Another Volatility Risk in 1Q GDP Report
We are facing a considerable chance of volatility from the Canadian dollar through the final trading session of the week. On deck, we have the May and 1Q GDP figures. Forecasts for the annualized measure present a significant upgrade in growth (from 0.6 percent in the fourth quarter to 2.3 percent), so the bar has been set quite high. However, there will be some mitigating factor on surprise as there are also monthly figures released along the way. For the biggest impact, pairs that are further from risk (AUDCAD, NZDCAD) will respond more aggressively.
British Pound Ignores Growth Data, Confidence Survey Improvement
British consumers are more confident this month and growth expectations are trending higher according to recent data. And yet, the sterling seems to have found little confidence in the data. Headlines early this morning show that the GfK consumer sentiment survey for the current month improved more quickly than expected to a -22 reading – matching the highest level since May 2011. Meanwhile, the British Chamber of Commerce published uniform GDP forecast upgrades, with 2013's outlook rising from 0.6 percent to 0.9 percent expansion.
Gold Makes a Break Above $1,400 but Where is the Momentum
The breakout threat was real. Gold finally broke from its tight, $25-confinement with a break above $1,400. Yet, despite the 1.5 percent drive; this was a relatively weak showing given the time taken to set up the range and the regular headlines that generate such optimistic views of the commodity against vows of stimulus-derived inflation. This lack of momentum on the opposite side of a key technical level looks a lot like another benchmark – the dollar. The connection between the two remains. For a strong move towards $1,500, a USDollar plunge is the best source.
**For a full list of upcoming event risk and past releases, go to www.dailyfx.com/calendar
ECONOMIC DATA
GMT

Currency

Release

Survey

Previous

Comments

1:00

NZD

ANZ Business Confidence

32.3

Lower unemployment rate implies stronger business confidence.

1:00

NZD

ANZ Activity Outlook

30.3

1:00

CNY

Manufacturing PMI

50.6

May match the weakness shown in the HSBC Flash PMI.

1:30

Private Sector Credit (MoM)

0.2%

Lower interest rate could spur more lending as borrowing cost decreases.

1:30

AUD

Private Sector Credit (YoY)

3.2%

1:35

CNY

MNI May Business Sentiment Indicator

Indicative of business sentiment.

3:00

NZD

Money Supply M3 (YoY)

7.0%

Steady uptrend since 2013; reached 08/12 high.

5:00

JPY

Housing Starts (YoY)

5.1%

7.3%

Weak yen and massive stimulus (i.e. Purchase of J-REIT) may support more housing starts.

5:00

JPY

Annualized Housing Starts

0.931M

0.904M

5:00

JPY

Construction Orders (YoY)

-3.4%

7:00

KOF Swiss Leading Indicator

1.02%

Showed signs of reversal, pointing to the upside. Yet, inflation and consumer confidence are in negative zone.

8:00

EUR

Italian Unemployment Rate s.a.

11.5%

Protests in Italy reflect deteriorating employment condition amid exacerbating anti-austerity sentiment.

8:00

EUR

Italian Unemployment Rate s.a.

11.2%

8:30

GBP

Mortgage Approvals

53.5K

Indicative of housing demand.

8:30

GBP

M4 Money Supply (MoM)

-0.9%

Broadest measure of money supply in the UK, liquidity has decreased since 02/13.

8:30

GBP

M4 Money Supply (YoY)

0.3%

8:30

Net Consumer Credit

0.5B

Volatile since major drop off from all time high of 10B on 9/07

8:30

GBP

Net Lending Sec. on Dwellings

0.4B

9:00

EUR

Euro-Zone Consumer Price Index - Core (YoY)

1.0%

Tumbled to three year low, the largest plummet in more than 4 years. Deflation could occur if there is severe competitive pricing among companies; Recent rate cut may raise price level in Q2.

9:00

EUR

Euro-Zone Consumer Price Index Estimate (YoY)

1.2%

9:00

EUR

Euro-Zone Unemployment Rate

12.1%

12:30

CAD

Quarterly Gross Domestic Product Annualized

2.0%

0.6%

Growing at 0.3% for 2 consecutive months, mostly propelled by mining and coal export. If China manufacturing sector PMI falls into contraction, Canada may grow at a slower pace.

12:30

CAD

Gross Domestic Product (MoM)

0.1%

0.3%

12:30

CAD

Gross Domestic Product (YoY)

1.7%

12:30

USD

Personal Income

0.1%

0.2%

Increase in income and spending was the same, suggesting strong marginal propensity of consumer and expectation for economic growth in second quarter.

12:30

USD

Personal Spending

0.0%

0.2%

12:30

USD

Personal Consumption Expenditure Deflator (YoY)

1.0%

The preferred Fed inflation reading for the monetary policy

12:30

USD

Personal Consumption Expenditure Core (YoY)

1.0%

1.1%

13:00

USD

NAPM-Milwaukee

48.43

1Y avg. 50.23; High 60.2; Low 42.90.

13:45

USD

Chicago Purchasing Manager

50

49

Fell to the lowest level since 03/11.

13:55

USD

U. of Michigan Confidence

84

83.7

Retreated after uptrend for 4 months.
| | | |
| --- | --- | --- |
| GMT | Currency | Upcoming Events & Speeches |
| | JPY | Bank of Japan Deputy Governor Nakaso Speaks in Tokyo |
| 3:30 | JPY | IMF Conference on Article 4 (Eco) Consultation with Japan |
| 8:30 | EUR | ECB's Visco Speaks at Bank of Italy Annual Meeting |
| 10:00 | EUR | ECB Announces 3-Year LTRO Repayment |
| 12:45 | USD | Fed's Pianalto Speaks on Financial Stability |
SUPPORT AND RESISTANCE LEVELS
To see updated SUPPORT AND RESISTANCE LEVELS for the Majors, visit Technical Analysis Portal
To see updated PIVOT POINT LEVELS for the Majors and Crosses, visit our Pivot Point Table
CLASSIC SUPPORT AND RESISTANCE
EMERGING MARKETS 18:00 GMT

SCANDIES CURRENCIES 18:00 GMT

Currency

Currency

Resist 2

15.0000

2.0000

9.8365

7.8165

1.3650

Resist 2

7.5800

5.8950

6.1150

Resist 1

12.9000

1.9000

9.5500

7.8075

1.3250

Resist 1

6.8155

5.8300

5.8620

Spot

12.2971

1.8408

9.4403

7.7626

1.2541

Spot

6.6562

5.7841

5.8336

Support 1

12.0000

1.6500

8.7750

7.7490

1.2000

Support 1

6.0800

5.6075

5.5000

Support 2

11.5200

1.5725

8.5650

7.7450

1.1800

Support 2

5.8085

5.4440

5.3040
INTRA-DAY PROBABILITY BANDS 18:00 GMT
| | | | | | | | | | |
| --- | --- | --- | --- | --- | --- | --- | --- | --- | --- |
| \Currency | EUR/USD | GBP/USD | | | | AUD/USD | NZD/USD | | |
| Resist. 3 | 1.3000 | 1.5380 | 103.56 | 0.9770 | 1.0325 | 0.9914 | 0.8276 | 133.53 | 157.85 |
| Resist. 2 | 1.2971 | 1.5348 | 103.24 | 0.9745 | 1.0304 | 0.9888 | 0.8251 | 133.09 | 157.38 |
| Resist. 1 | 1.2942 | 1.5317 | 102.91 | 0.9721 | 1.0284 | 0.9863 | 0.8226 | 132.64 | 156.92 |
| Spot | 1.2884 | 1.5254 | 102.27 | 0.9672 | 1.0242 | 0.9811 | 0.8176 | 131.76 | 156.00 |
| Support 1 | 1.2826 | 1.5191 | 101.63 | 0.9623 | 1.0200 | 0.9759 | 0.8126 | 130.88 | 155.07 |
| Support 2 | 1.2797 | 1.5160 | 101.30 | 0.9599 | 1.0180 | 0.9734 | 0.8101 | 130.43 | 154.61 |
| Support 3 | 1.2768 | 1.5128 | 100.98 | 0.9574 | 1.0159 | 0.9708 | 0.8076 | 129.99 | 154.14 |
v
--- Written by: John Kicklighter, Chief Strategist for DailyFX.com
To contact John, email jkicklighter@dailyfx.com. Follow me on twitter at http://www.twitter.com/JohnKicklighter
Sign up for John's email distribution list, here.
DailyFX provides forex news and technical analysis on the trends that influence the global currency markets.