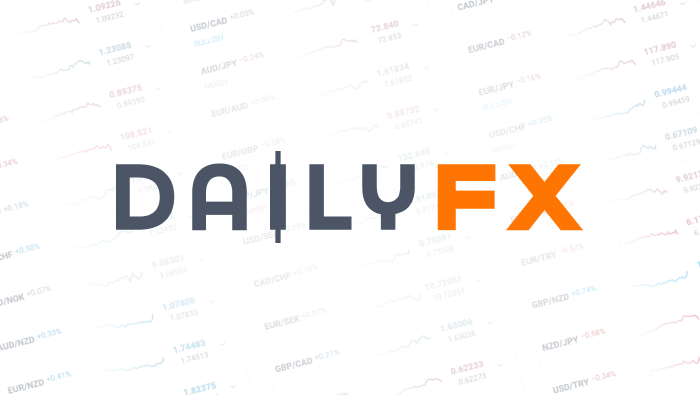 Dollar Posts Second 1.5% Weekly Rally in 17 Months, QE3 In Focus
Dollar Posts Second 1.5% Weekly Rally in 17 Months, QE3 In Focus

Euro Resiliency to be Tested by the Markets

Japanese Yen: What to Expect from the BoJ Next Week

Australian Dollar Selling Pressure Overdone Without Risk Aversion

British Pound: Inflation Figures and BoE Leadership Key to UK Stimulus

Swiss Franc Under Pressure of Systemic Changes to Safe Haven Status

Gold's Tumble this Past Week Far More Troublesome Than April Collapse
Dollar Posts Second 1.5% Weekly Rally in 17 Months, QE3 In Focus
The dollar's performance these past two weeks has been extraordinary. And, unlike the risks that loom over the S&P 500 and yen crosses should sentiment sour; the greenback would only do better if the market's fears are realized. To fully appreciate the benchmark currency's strength to this point, we need to look beyond its back to back 150 point-plus weekly ralliesto near three-year highs. We need to also consider the scope of its move versus a spectrum of counterparts. Against fellow safe havens in the yen and Swiss franc, the dollar has advanced 1.5 and 1.6 percent this past week respectively. Alternatively, AUDUSD and NZDUSD were down 2.9 percent over the same period. There is innate strength from this currency which has led it to gains against all major counterparts since the beginning of the year. At this point, the various scenarios that are likely to unfold over the coming weeks point to minimized dollar losses and leveraged gains.
Without doubt, the greatest change the broader market could undergo moving forward would be a systemic shift in investor appetite. The frantic and reckless search for return has led to historic levels on benchmark equity indexes against questionable growth, the widest divergence between carry trade pairs and their yield and record levels of leverage on the New York Stock Exchange. A deleveraging / profit taking phase is an increasingly likely outcome the further we move from the rooted fundamentals of risk taking. Yet, the dollar would thrive under such circumstances. Furthermore, the most likely catalyst for a confidence shift – the realization of the limits to stimulus – would only further leverage this currency's appeal. The only major stimulator that is currently under scrutiny for possibly tempering its pace of support is the Fed. This past week, there were a number of policy officials that added to the growing call for curbing QE3 purchases starting in June. Yet, they were non-voters. Next week, we have Chairman Ben Bernanke testifying on the economy, critical fence-sitters Dudley and Bullard speaking on policy, and the Fed minutes from the May 2 meeting. Any indication that a QE downshift starts in June can curdle risk and ignite the dollar.
Euro Resiliency to be Tested by the Markets
The range of data posted on the Euro's health this past week was far from flattering. The headlines were obstructed by first quarter GDP figures reflecting stagnation (and some key, persistent recessions), pained sentiment surveys and inflation at levels that could easily support further easing from the European Central Bank (ECB). That said, the currency managed to hold remarkably firm. As we have seen far too many times with this troubled region in the past, investors are willing to overlook its severe risks until the threat is at hand and weighing on trading accounts. Yet, in current conditions where a false sense of security and appetite for any yield above risk free have developed around stimulus, there has been a consistent bid around the euro and its assets. That has been a serious boon for the region's officials who are using the opportunity to raise funds to word down deficits and cover spending programs while they can. Recently Spain, Italy, Slovenia and the ESM have all taken advantage by auctioning long-dated debt. This boom period won't end though. In a risk adverse world, the euro is an overbought currency.
Japanese Yen: What to Expect from the BoJ Next Week
On April 4th, the Bank of Japan introduced to the world its current policy regime where it aims to increase the nation's money supply by 60-70 trillion yen per year via asset purchases. This is a program that is a replica of the Fed's 'effective' stimulus program – and it is even more aggressive than its US counterpart in some respects. After months of warning and yen selling, the Japanese policy authority finally followed through. Yet, where do we go from here? It is clear in the yen's tumble in the months preceding the actual program, that the market is prone to speculate on changes, but have the changes that have actually been implemented enough to support a steady depreciation of the currency (the tacit, secondary aim of the policy)? Current yen cross prices are far from their yield-based fair values. Be careful of a 'steady' BoJ.
Australian Dollar Selling Pressure Overdone Without Risk AversionWhile the dollar's rally is the singular most impressive move from the FX market over the past few weeks for its breadth and momentum, the Australia dollar rivals its vigor via heavy selling pressure. Over the past two weeks, AUDUSD has dropped nearly 600 pips. That is an incredible pace for this habitually steadfast pair. Attributing the move to a diminished yield forecast is deficient as the RBA has driven a rate cut regime for some time and central bank divesting is difficult to confirm. This may be a concentrated, overdone sell off…unless risk falters.
British Pound: Inflation Figures and BoE Leadership Key to UK Stimulus
Bank of England monetary policy official Martin Weale hit upon a theme that many sterling traders are monitoring. The central banker said that the group may have greater room to pursue policy easing after Mark Carney arrives to take the helm as the inflation will have tempered – and many believe he favors a more proactive easing strategy. We still have time until we see this transition, but in the meantime, we have important CPI inflation data, public financing numbers and 1Q GDP details due this week.
Swiss Franc Under Pressure of Systemic Changes to Safe Haven Status
Given all the volatility in the various corners of the FX market; it is easy to overlook the slower, structural changes that are developing. Perhaps one of the most remarkable is the important change that Switzerland faces as a banking economy and tax haven. Last week the EU approved pressure to be applied to the country to seek changes to its policy of secreting away corporate funds that otherwise would represent revenue for governments. The country has until June 21 to come up with policy to avoid painful sanctions from its key Euro-area trading partners.
Gold's Tumble this Past Week Far More Troublesome Than April Collapse
The two-day plummet from gold in mid-April was certainly remarkable. However, I consider the drop the metal has suffered over the past seven trading days far more worrisome. The swift decline last month certainly led to a progression of a bearish control, but its momentum was founded on market mechanics (a dense round of stop and entry orders). The current series of declines – the longest since February 2009 – represents concerted and consistent selling. Whether the appetite is yield (none for gold) or a safe haven (marred by volatility), gold has raised doubts.
**For a full list of upcoming event risk and past releases, go to www.dailyfx.com/calendar
ECONOMIC DATA
GMT

Currency

Release

Survey

Previous

Comments

22:30

NZD

Performance Services Index (APR)

55.4

23:01

GBP

Rightmove House Prices (MoM) (MAY)

2.1%

23:01

GBP

Rightmove House Prices (YoY) (MAY)

0.4%

4:00

JPY

Tokyo Condominium Sales (YoY) (APR)

48.4%

5:00

JPY

Leading Index (MAR F)

97.6

5:00

JPY

Coincident Index (MAR F)

93.3

5:30

JPY

Nationwide Department Store Sales (YoY) (APR)

3.9%

5:30

JPY

Tokyo Department Store Sales (YoY) (APR)

6.4%

6:00

JPY

Machine Tool Orders (YoY) (APR F)

-24.1%

7:00

JPY

Convenience Store Sales (YoY) (APR)

-0.4%

8:00

EUR

Italian Industrial Orders s.a. (MoM) (MAR)

-2.5%

8:00

EUR

Italian Industrial Orders n.s.a. (YoY) (MAR)

-7.9%

8:00

EUR

Italian Industrial Sales s.a. (MoM) (MAR)

-1.0%

8:00

EUR

Italian Industrial Sales n.s.a. (YoY) (MAR)

-4.7%

9:00

EUR

Italian Current Account (euros) (MAR)

-1592M

12:30

USD

Chicago Fed National Activity Index (APR)

-0.23

22:45

NZD

Net Migration s.a. (APR)

1220
| | | |
| --- | --- | --- |
| GMT | Currency | Upcoming Events & Speeches |
| SUN | USD | US Gov't Borrowing Limit Suspension Ends |
| -:- | JPY | Japan Cabinet Economic Report (MAY) |
| 17:00 | EUR | EU Parliament's Eco Committee Votes on Banking Reforms |
| 17:00 | USD | Fed's Charles Evans Speaks on U.S. Economy |
SUPPORT AND RESISTANCE LEVELS
To see updated SUPPORT AND RESISTANCE LEVELS for the Majors, visit Technical Analysis Portal
To see updated PIVOT POINT LEVELS for the Majors and Crosses, visit our Pivot Point Table
CLASSIC SUPPORT AND RESISTANCE
EMERGING MARKETS 18:00 GMT

SCANDIES CURRENCIES 18:00 GMT

Currency

USD/MXN

USD/TRY

USD/ZAR

USD/HKD

USD/SGD

Currency

USD/SEK

USD/DKK

USD/NOK

Resist 2

15.0000

2.0000

9.8365

7.8165

1.3650

Resist 2

7.5800

5.8950

6.1150

Resist 1

12.9000

1.9000

9.5500

7.8075

1.3250

Resist 1

6.8155

5.8300

5.8620

Spot

12.3473

1.8418

9.4038

7.7631

1.2591

Spot

6.6912

5.8049

5.8539

Support 1

12.0000

1.6500

8.7750

7.7490

1.2000

Support 1

6.0800

5.6075

5.5000

Support 2

11.5200

1.5725

8.5650

7.7450

1.1800

Support 2

5.8085

5.4440

5.3040
INTRA-DAY PROBABILITY BANDS 18:00 GMT
| | | | | | | | | | |
| --- | --- | --- | --- | --- | --- | --- | --- | --- | --- |
| \Currency | EUR/USD | GBP/USD | USD/JPY | USD/CHF | USD/CAD | AUD/USD | NZD/USD | EUR/JPY | GBP/JPY |
| Resist. 3 | 1.2956 | 1.5296 | 104.54 | 0.9829 | 1.0366 | 0.9836 | 0.8167 | 134.33 | 158.48 |
| Resist. 2 | 1.2927 | 1.5264 | 104.21 | 0.9803 | 1.0344 | 0.9809 | 0.8141 | 133.87 | 158.00 |
| Resist. 1 | 1.2897 | 1.5232 | 103.87 | 0.9778 | 1.0323 | 0.9783 | 0.8116 | 133.42 | 157.52 |
| Spot | 1.2839 | 1.5169 | 103.21 | 0.9727 | 1.0281 | 0.9730 | 0.8065 | 132.51 | 156.57 |
| Support 1 | 1.2781 | 1.5106 | 102.55 | 0.9676 | 1.0239 | 0.9677 | 0.8014 | 131.60 | 155.61 |
| Support 2 | 1.2751 | 1.5074 | 102.21 | 0.9651 | 1.0218 | 0.9651 | 0.7989 | 131.15 | 155.13 |
| Support 3 | 1.2722 | 1.5042 | 101.88 | 0.9625 | 1.0196 | 0.9624 | 0.7963 | 130.69 | 154.65 |
v
--- Written by: John Kicklighter, Chief Strategist for DailyFX.com
To contact John, email jkicklighter@dailyfx.com. Follow me on twitter at http://www.twitter.com/JohnKicklighter
Sign up for John's email distribution list, here.
DailyFX provides forex news and technical analysis on the trends that influence the global currency markets.