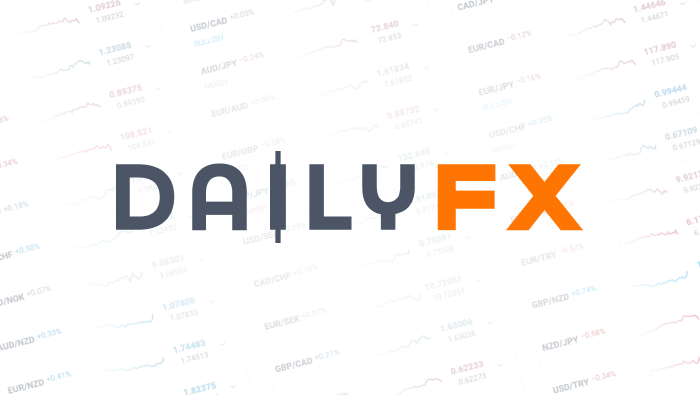 Forex: Dollar Top Performer in a Volatile, Risk on Trading Day
Dollar Top Performer in a Volatile, Risk on Trading Day

Japanese Yen: USDJPY Finally Breaks 100 but There is Reason for Caution

Euro

: When Does Record Unemployment and Recession Stoke Crisis Fears?

Canadian Dollar Traders, Be Ready for Volatility on Jobs Data

British

Pound Quickly Moving to the Hawkish End of the Stimulus Curve

Australian Dollar Completely Reverses Gains, AUDUSD Break 1.0150

Gold

Drops as Greenback Firms on QE3 Chatter
Dollar Top Performer in a Volatile, Risk on Trading Day
There were a lot of mixed signals between the rally in yen crosses, the stagnant S&P 500 and rise in volatility readings this past session. However, there was one development that carries fundamental weight: a strong bullish breakout for the dollar. The Dow Jones FXCM Dollar Index (ticker = USDollar) finally broke from its nearly-three month congestion pattern with an unexpected rally through 10,600 - essentially the mid-point of range between the 2009 peak to 2011 trough. This is a move that has also leveraged the benchmark to a two-and-a-half year high. Though the same heights weren't evenly distributed amongst the majors, we nevertheless witnessed a similar level of conviction. USDJPY was at the top of the list with its incredible break above 100 to fresh multi-year highs. AUDUSD reversed a previous rally to break the floor on 10 months of range. And, EURUSD cleared a rising trend that traces back to low set in the end of March.
In fact, the dollar managed an advance against all of its major counterparts this past session. This is particularly remarkable because the currency's primary fundamental appeal – as a liquidity-enforced safe haven – was not in charge. While there is plenty of reason to doubt the capital market's incredible climb in the face of record low yields and moral hazard, performance follows capital. The S&P 500 and Dow Jones Industrial Average (favored risk benchmarks as they are popular, accessible and sensitive to external factors) were both holding record highs Thursday. In fact, we are currently seeing a general absence of sentiment as an overriding theme in the market. This has led many to believe that 'risk trends' are no longer valid as various speculative measures seem to be careening in different direction. Yet, should a spark set in motion a concerted wave of fear or greed; this written off fundamental thread will quickly return.
Interestingly enough, the most likely catalyst for a universal heave in investor confidence was also the motivation for the dollar this past session. Philadelphia Fed President Charles Plosser offered a blunt and sobering assessment of open-ended stimulus. The central banker said QE3 has offered 'meager' benefit, was adding more risk to the system, presented trouble for the eventual exit and should be tapered moving forward. This are not remarks investors who have used leverage and positioned into excessively risky assets want to hear as they depend on central bank-derived market stability. As it happens, Plosser is not a voting member; but the market recognizes the Fed is considering the costs of its efforts more closely. If concern that the Fed plans to cut the market off in the near future, we will see that elusive risk theme come roaring back with wholesale deleveraging that in turn exalts the greenback. However if the risk fire doesn't catch, the dollar run may start to sputter.
Japanese Yen: USDJPY Finally Breaks 100 but There is Reason for Caution
Next to the greenback, the yen offered up the most consistent move in the FX market. The currency suffered losses at the hands of all of its major counterparts. Where did this bought of weakness come from? As discussed above, there wasn't a definable streak of risk appetite that would spur the carry-sensitive collective rallying. Nor was there an extraordinary catalyst on the yen's docket. The March current account balance surged as the country extended its longest divestiture of US debt since 2008 and weekly capital flow measures showed another round of Japanese bond purchases this past week. This is a measure consequence of the yen's changes these past months rather than a timely catalyst. The true driver for the market-wide tumble from the Japanese currency is likely the same trigger for gold's selloff last month – a clear level, thin trading and the draw of a dense round of orders. After USDJPY broke 100, the fuse was lit. That said, follow through lacked the momentum that gold exhibited. Further, this is a move that inherently demands fresh risk taking. Can the market support that?
Euro: When Does Record Unemployment and Recession Stoke Crisis Fears?
EURUSD made a bearish break and dove towards 1.3000 this past session. Yet, this was a move that was more reflection of a strong dollar than weak euro. While the world's most liquid pair carries heft when it comes to market-wide influence, trends aren't born from the influence of a single pair. Yet, there is plenty of dry kindling under the shared currency ready to erupt with the proper provocation. This past session, the ECB published its monthly report with downgrades on growth (0.4 percent contraction in 2013) and inflation (1.7 percent the same period). Meanwhile Portugal and Greece reported new record high unemployment levels. These won't be ignored if the markets start judging risk.
Canadian Dollar Traders, Be Ready for Volatility on Jobs DataAt this point, every trader should recognize the market's sensitivity to meaningful event risk. While the upcoming Canadian employment data won't tap into systemic sentiment, it can certainly generate heavy volatility for the loonie – just as the jobs figures for Australia and New Zealand did for their respective currencies. The consensus forecast is for a 15,000 net increase in jobs - plenty of room for surprise.
British Pound Quickly Moving to the Hawkish End of the Stimulus Curve
The Bank of England is perhaps the most hawkish of the major central banks… While the policy authority isn't on a tightening path, the fact that they are not expanding their support of the economy and financial system with open-ended programs like the Fed, BoJ and ECB means they are perhaps the most conservative major central bank. That is sterling bullish, but it is also a passive consideration - driven when others inflate.
Australian Dollar Completely Reverses Gains, AUDUSD Break 1.0150
At one point Thursday morning, AUDUSD was up almost 100 pips from its well-worn range low. Spurred forward by a strong employment showing, the market was almost ready to forget that the RBA had issued a surprise rate cut earlier this week. Yet, that all fell apart after the US dollar stepped in for a substantial rally and made quick work of a 10-month support level at 1.0150. This major's performance is particularly notable given it is the dollar's optimal carry trade. Yet, RBA rate cuts, dubious risk trends and stimulus questions seem to shift the tides.
Gold Drops as Greenback Firms on QE3 Chatter
Yet again, we had another big move from gold. The metal tumbled 1.1 percent this past session following the impressive 1.5 percent rally the day before. The swings are large, but the progress is nonexistent. We have seen a clear range from between $1,490 and $1,440. The stimulus hose has been opened wide, but the metal seems saturated with capital looking for an alternative to traditional fiat and is permanently shaken by its April collapse. It will be very difficult to rouse bulls to take $1,500, but relatively easy to force a breakdown – just announce a QE3 taper.
**For a full list of upcoming event risk and past releases, go to www.dailyfx.com/calendar
ECONOMIC DATA
GMT

Currency

Release

Survey

Previous

Comments

CNY

Money Supply - M2 (YoY)

15.50%

15.70%

New Yuan loans report is a more direct indicator for government easing effort than M2 as it is not affected by capital flows from foreign investors; Previous surge in loans indicate the need for the government to increase money supply, signaling a slower recovery pace ahead; Despite the rising M2 and loan supply, Chinese government could keep inflation under control through tightening policies on specific sectors (i.e. Real estate companies)

CNY

Aggregate Financing

1480.0B

2544.3B

CNY

Money Supply - M0 (YoY)

12.00%

12.40%

CNY

Money Supply - M1 (YoY)

11.30%

11.90%

CNY

New Yuan Loans

767.5B

1060.0B

4:30

JPY

Bankruptcies (YoY)

-20.00%

1Y avg. -7.18; High 7.18; Low -19.98

5:00

JPY

Eco Watchers Survey: Current

57.3

Both increased sharply to nearly 8Y high.

5:00

JPY

Eco Watchers Survey: Outlook

57.5

6:00

EUR

German Imports s.a. (MoM)

1.50%

-3.90%

Weak exports are expected due to soft demand from periphery member states (account for 57% of total exports)

6:00

EUR

German Exports s.a. (MoM)

0.50%

-1.50%

6:00

EUR

German Trade Balance (euros)

17.5B

16.8B

6:00

EUR

German Current Account (euros)

19.5B

16.0B

8:30

GBP

Trade Balance Non EU (Pounds)

-£4000

-£4276

Output growth approaching previous high on 11/12; Has been the biggest hurdle to past economic growth; Continual growth is critical to avoid a negative GDP growth rate.

8:30

GBP

Construction Output (MoM)

15.00%

5.50%

8:30

GBP

Construction Output (YoY)

-6.60%

-7.00%

8:30

GBP

Visible Trade Balance (Pounds)

-£9000

-£9416

Non-EU demand declined sharply in Mar, further weighting on its export sector amid weak demand from peripheries.

8:30

GBP

Total Trade Balance (Pounds)

-£3100

-£3642

12:30

CAD

Net Change in Employment

15.0K

-54.5K

Full time employment dipped to 10/11 low, while little changed in part time employment; Unemployment rate rebound after reaching 5Y low in Feb, which indicate cautious sentiment among employers.

12:30

CAD

Part Time Employment Change

-0.4K

12:30

CAD

Unemployment Rate

7.20%

7.20%

12:30

CAD

Full Time Employment Change

-54.0K

12:30

CAD

Participation Rate

66.7

66.6

1Y avg. 66.7; High 66.8; Low 66.6

18:00

USD

Monthly Budget Statement

$106.0B

Budget cuts are expected to narrow.
| | | |
| --- | --- | --- |
| GMT | Currency | Upcoming Events & Speeches |
| -:- | GBP | G7 Finance Ministers, Central Bank Chiefs, Meet in UK |
| 1:30 | AUD | RBA Monetary Policy Statement |
| 10:00 | EUR | ECB Announces 3-Year LTRO Repayments |
| 12:25 | USD | Fed's Evans Speaks at Chicago Fed Conference |
| 13:30 | USD | Fed's Bernanke Speaks at Chicago Fed Conference |
| 18:00 | USD | Fed's George Speaks on the Economy in Wyoming |
SUPPORT AND RESISTANCE LEVELS
To see updated SUPPORT AND RESISTANCE LEVELS for the Majors, visit Technical Analysis Portal
To see updated PIVOT POINT LEVELS for the Majors and Crosses, visit our Pivot Point Table
CLASSIC SUPPORT AND RESISTANCE
EMERGING MARKETS 18:00 GMT

SCANDIES CURRENCIES 18:00 GMT

Currency

USD/MXN

USD/TRY

USD/ZAR

USD/HKD

USD/SGD

Currency

USD/SEK

USD/DKK

USD/NOK

Resist 2

15.0000

2.0000

9.8365

7.8165

1.3650

Resist 2

7.5800

5.8950

6.1150

Resist 1

12.9000

1.9000

9.5500

7.8075

1.3250

Resist 1

6.8155

5.8300

5.8620

Spot

12.1752

1.7929

9.0974

7.7651

1.2401

Spot

6.4509

5.7383

5.7299

Support 1

12.0470

1.6500

8.7750

7.7490

1.2000

Support 1

6.0800

5.6075

5.5000

Support 2

11.5200

1.5725

8.5650

7.7450

1.1800

Support 2

5.8085

5.4440

5.3040
INTRA-DAY PROBABILITY BANDS 18:00 GMT
| | | | | | | | | | |
| --- | --- | --- | --- | --- | --- | --- | --- | --- | --- |
| \Currency | EUR/USD | GBP/USD | USD/JPY | USD/CHF | USD/CAD | AUD/USD | NZD/USD | EUR/JPY | GBP/JPY |
| Resist. 3 | 1.3101 | 1.5448 | 98.87 | 0.9419 | 1.0242 | 1.0460 | 0.8510 | 128.69 | 151.42 |
| Resist. 2 | 1.3074 | 1.5420 | 98.54 | 0.9400 | 1.0226 | 1.0441 | 0.8490 | 128.21 | 150.95 |
| Resist. 1 | 1.3046 | 1.5392 | 98.22 | 0.9382 | 1.0209 | 1.0422 | 0.8471 | 127.74 | 150.48 |
| Spot | 1.2991 | 1.5336 | 97.57 | 0.9344 | 1.0176 | 1.0383 | 0.8432 | 126.79 | 149.55 |
| Support 1 | 1.2936 | 1.5280 | 96.92 | 0.9306 | 1.0143 | 1.0344 | 0.8393 | 125.84 | 148.61 |
| Support 2 | 1.2908 | 1.5252 | 96.60 | 0.9288 | 1.0126 | 1.0325 | 0.8374 | 125.37 | 148.15 |
| Support 3 | 1.2881 | 1.5224 | 96.27 | 0.9269 | 1.0110 | 1.0306 | 0.8354 | 124.89 | 147.68 |
v
--- Written by: John Kicklighter, Chief Strategist for DailyFX.com
To contact John, email jkicklighter@dailyfx.com. Follow me on twitter at http://www.twitter.com/JohnKicklighter
Sign up for John's email distribution list, here.
DailyFX provides forex news and technical analysis on the trends that influence the global currency markets.