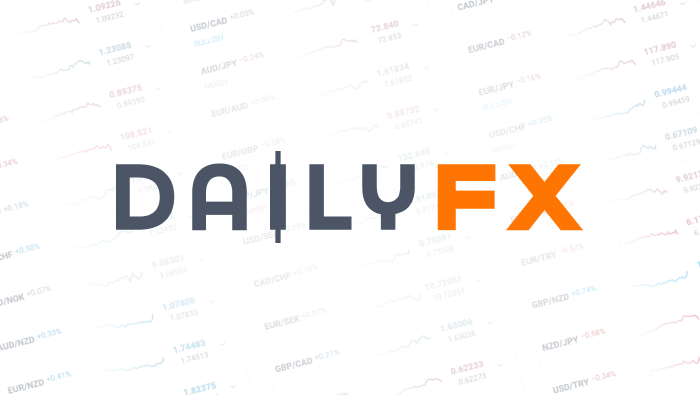 British Pound: Low Probability, High Impact BoE Rate Decision
Dollar Doesn't Defy Record High S&P 500, Dow Today
As fundamentally-troubled as the capital market's climb in risk trends may be, it is difficult to fight a current that has driven traders to hunt for yield and return wherever they can find it. The same controversial trend helped carry the moral hazard-sensitive S&P 500 to yet another record high this past session, while the dollar finally took a break from its counter-trend effort. The greenback slid against all of its major counterparts this past session which subsequently lead to the Dow Jones FXCM Dollar Index (ticker = USDollar) to pitch lower and print its first lower low since the most recent upswing began last Wednesday. Yet, despite the bias shift, we have yet to see a critical bearish break for the benchmark currency – whether in pairings or from the Index. The question is how long it can fight the current.
The market's unrelenting appetite for yield remains the dollar's greatest barrier to seeing a significant upgrade in strength – both from a technical stand point with resistance like the USDollar's 10,600-level as well as a fundamental appeal that would provide serious momentum. The evidence that speculative positioning has hit excessive levels continues to mount. Benchmark risk measures are pushing record highs, global benchmark yields are just off record lows and 'insurance' premiums deflated (a sign of apathy). Adding a new milestone to that mix, the yield on Barclay's High Yield Corporate Debt index (a 'junk bond' gauge) reportedly slipped below 5 percent for the first time in its three-decade history. Those are rates that sovereign bonds historically trade at. Capital has sloshed to positions of excessive risk without assurance of a steady supply of new interest. And, rarely do market participants recognize the exit is too small before the wave of panic spreads.
As we continue to factor in the influence of risk on the world's premier safe haven, it is important to also keep in mind the other principal theme for the markets: stimulus. The financial media has cast its gaze elsewhere recently, but the Fed is likely to discuss QE tapering sometime within the next month or two. There are a few Fed officials scheduled to speak tomorrow. It is further important to consider international stimulus efforts that counterbalance the Fed. The ECB, RBA and South Korea cut rates. The RBNZ intervened. It's heating up…
Australian Dollar Posts Biggest Rally in 2 Months On Strong Jobs ReportThe Australian dollar has soared this morning – outpacing even its equally buoyant New Zealand counterpart. It was clear what was driving AUDUSD to its biggest rally in two months: the April employment data. The market's first inclination with the report is to look at the net jobs change. The 50,100-position increase through the month was nearly five times the consensus forecast and the second biggest net jump over the past year. What further empowers the fundamental push is the reality that the increase was based primarily on full-time positions and was accompanied by a downtick in the unemployment rate as well as an uptick in participation. Overall, it was a strong reading. Rather than speaking to economic strength, it is more pertinent as a curb on expectations for further RBA rate cuts.
British Pound: Low Probability, High Impact BoE Rate Decision
In the past week, we have seen countless surprises on the monetary policy front. The European Central Bank (ECB), Reserve Bank of Australia (RBA) and South Korea's central bank have all offered up unexpected rate cuts. That doesn't even cover the intervention and implicit currency manipulation we have seen over the past weeks and months. There is a tremendous, global effort – and a competitive one at that – to inject support into the financial system. In the rankings of largest central banks, the Bank of England (BoE) is 'falling behind'. This is a dangerous position for a country that is still at risk of a triple dip recession and contagion exposure from the Eurozone. Given the internal and external environment, we have to consider the possibility that the BoE will finally drop its aversion to intervention and embark on competitive stimulus. If that is the case, the market is not prepared for a meaningful move from the upcoming policy decision. A 25bp rate cut or £25/50 increase in bond purchases would be unexpected but do little to turn the tides. A more progressive and open ended stimulus program is the big ticket.
New Zealand Dollar Holds On to Losses after RBNZ Announces Intervention
Following the market response to the surprise remarks from RBNZ Governor in his Financial Stability report that the central bank had intervened to drive the kiwi data, we had a round of data this past session that certainly works against the effort to deflate the currency. According to the Stats group, the country saw a 1.7 percent increase in employment through the first quarter (the biggest jump in decades) while the unemployment rate tumbled from 6.8 to 6.2 percent. That is encouraging data from a high-yield currency that finds its policy authority warning it is closer to rate hikes. Yet, we shouldn't write off the intervention move. In the few times they have moved previously, they called tops well…
Euro Advances, Delays 1.3000 Reckoning on Data, Stimulus Support Talk
After the ECB cut rates last week – both the benchmark and marginal lending figures – the immediate concern was that the move would not produce enough economic benefit to do more than curb the euro. Yet, the central bank may not stop there. According to a report from Die Welt, the policy group has discussed the possibility of purchasing Asset Backed Securities (ABS) to push money to small and medium-sized businesses. This possible escalation in the stimulus race was overlooked by EURUSD though, as it rallied from 1.3000 following German data.
Japanese Yen Breakout Risk Excessive Once Again, Trade Data Ahead
While the honor guards of risk trends are finally bending the will of the US dollar, the yen crosses have held firm against the driving winds. The yen crosses were virtually unmoved this past session and even AUDJPY and NZDJPY are little moved this morning despite the data-driven volatility. This resiliency presents a strong potential energy if risk shifts. Meanwhile, keep an eye on the upcoming trade figures.
Gold: Can the BoE's Efforts Offset the Insatiable Appetite for Yield?
Wednesday was another session of directionless volatility for gold. The metal posted an otherwise impressive 1.5 percent rally on the day, but there is little hope of progress for bulls unless the metal can retake $1,500. A dedicated bull wave is difficult to inspire from an asset whose previous sanctity has been shaken by last month's volatility. Perhaps another escalation of stimulus to add to the RBNZ intervention and round of rate cuts can help though. A large enough BoE move could bolster the global devaluation fear of global financial assets.
**For a full list of upcoming event risk and past releases, go to www.dailyfx.com/calendar
ECONOMIC DATA
GMT

Currency

Release

Survey

Previous

Comments

0:00

NZD

QV House Prices (YoY)

6.5%

Steady uptrend since recession.

1:30

CNY

Consumer Price Index (YoY)

2.3%

2.1%

Declined from a 10-month high from Feb, lower inflation is matched by lower PMIs, signaling slower pace of recovery.

1:30

CNY

Producer Price Index (YoY)

-2.3%

-1.9%

1:30

AUD

Employment Change

11.0K

-36.1K

Unemployment rate hit nearly 3-year high, a rate cut is likely to encourage employers to hire more workers; Lower participation was the driver behind the surge, as workers are reluctant to seek jobs.

1:30

AUD

Unemployment Rate

5.6%

5.6%

1:30

AUD

Full Time Employment Change

-7.4K

5:00

JPY

Leading Index

97.7

97.6

Jump in current condition reading possibly indicative of domestic expectation in Kuroda's aggressive easing program.

5:00

JPY

Coincident Index

93.2

92.4

8:30

GBP

Industrial Production (MoM)

0.2%

1.0%

Second largest part of the economy; PMI show manufacturing act ivies contracted less than forecast, in line with higher-than-expected GDP growth rate.

8:30

GBP

Industrial Production (YoY)

-1.6%

-2.2%

8:30

GBP

Manufacturing Production (YoY)

-2.0%

-1.4%

8:30

GBP

Manufacturing Production (MoM)

0.3%

0.8%

11:00

GBP

Bank of England Rate Decision

0.50%

0.50%

Expected to hold steady alongside rates.

11:00

GBP

BOE Asset Purchase Target

375B

375B

12:30

New Housing Price Index (MoM)

0.1%

0.2%

New housing prices were subdued due to the fear of a bubble at this high level.

12:30

New Housing Price Index (YoY)

2.1%

2.1%

12:30

Initial Jobless Claims

335K

324K

Initial jobless claims dropped 5.3% to more than 5Y low; Continual low ahead is important for confirmation to a steady recovery.

12:30

Continuing Claims

3018K

3019K

14:00

GBP

NIESR Gross Domestic Product Estimate

0.1%

Growth estimate of the quarterly GDP.

14:00

Wholesale Inventories

0.4%

-0.3%

In Q2, lower companies 'earnings estimates weighted on suppliers; Sharp fall in inventories reflected cautious sentiment.

14:00

Wholesale Sales (MoM)

0.1%

1.7%

22:45

NZD

NZ Card Spending - Retail (MoM)

-0.5%

Indicative of domestic demand, effects of drought on consumer consumption is closely watched.

22:45

NZD

NZ Card Spending (MoM)

-1.2%

23:50

JPY

Japan Buying Foreign Stocks (Yen)

NIKKEI may be retreated as capital inflow from foreign countries declined after 3 consecutive month of increase; Japanese recorded strong demand for foreign stocks since 03/22.

23:50

JPY

Foreign Buying Japan Bonds (Yen)

23:50

JPY

Foreign Buying Japan Stocks (Yen)

23:50

JPY

Japan Buying Foreign Bonds (Yen)

23:50

JPY

Adjusted Current Account Total (Yen)

¥480.4B

-¥0.1B

Through trade disputes and global economic slowdown, looking for an influence from yen decline

23:50

JPY

Trade Balance - BOP Basis (Yen)

-¥274.0B

-¥677.0B

23:50

JPY

Current Account Balance (YoY)

-5.7%

-47.0%
| | | |
| --- | --- | --- |
| GMT | Currency | Upcoming Events & Speeches |
| 8:00 | EUR | ECB Publishes Monthly Report |
| 8:30 | EUR | Spain to Sell Bonds |
| 10:00 | EUR | Bank of Portugal Presents 2012 Behavioral Supervision Report |
| 12:00 | | Fed's Lacker Speaks on Financial Stability in New York |
| 17:15 | | Fed's Plosser Speaks on Monetary Policy in New York |
SUPPORT AND RESISTANCE LEVELS
To see updated SUPPORT AND RESISTANCE LEVELS for the Majors, visit Technical Analysis Portal
To see updated PIVOT POINT LEVELS for the Majors and Crosses, visit our Pivot Point Table
CLASSIC SUPPORT AND RESISTANCE
EMERGING MARKETS 18:00 GMT

SCANDIES CURRENCIES 18:00 GMT

Currency

Currency

Resist 2

15.0000

2.0000

9.8365

7.8165

1.3650

Resist 2

7.5800

5.8950

6.1150

Resist 1

12.9000

1.9000

9.5500

7.8075

1.3250

Resist 1

6.8155

5.8300

5.8620

Spot

11.9679

1.7900

8.9888

7.7598

1.2281

Spot

6.4969

5.6607

5.7432

Support 1

12.0000

1.6500

8.7750

7.7490

1.2000

Support 1

6.0800

5.6075

5.5000

Support 2

11.5200

1.5725

8.5650

7.7450

1.1800

Support 2

5.8085

5.4440

5.3040
INTRA-DAY PROBABILITY BANDS 18:00 GMT
| | | | | | | | | | |
| --- | --- | --- | --- | --- | --- | --- | --- | --- | --- |
| \Currency | EUR/USD | | | | | AUD/USD | NZD/USD | | |
| Resist. 3 | 1.3275 | 1.5652 | 99.98 | 0.9416 | 1.0082 | 1.0335 | 0.8552 | 131.87 | 155.37 |
| Resist. 2 | 1.3248 | 1.5624 | 99.68 | 0.9397 | 1.0067 | 1.0314 | 0.8531 | 131.42 | 154.90 |
| Resist. 1 | 1.3221 | 1.5596 | 99.38 | 0.9378 | 1.0052 | 1.0294 | 0.8509 | 130.97 | 154.43 |
| Spot | 1.3167 | 1.5539 | 98.78 | 0.9340 | 1.0022 | 1.0253 | 0.8467 | 130.06 | 153.50 |
| Support 1 | 1.3113 | 1.5482 | 98.18 | 0.9302 | 0.9992 | 1.0212 | 0.8425 | 129.15 | 152.56 |
| Support 2 | 1.3086 | 1.5454 | 97.88 | 0.9283 | 0.9977 | 1.0192 | 0.8403 | 128.70 | 152.09 |
| Support 3 | 1.3059 | 1.5426 | 97.58 | 0.9264 | 0.9962 | 1.0171 | 0.8382 | 128.25 | 151.62 |
v
--- Written by: John Kicklighter, Chief Strategist for DailyFX.com
To contact John, email jkicklighter@dailyfx.com. Follow me on twitter at http://www.twitter.com/JohnKicklighter
Sign up for John's email distribution list, here.
DailyFX provides forex news and technical analysis on the trends that influence the global currency markets.