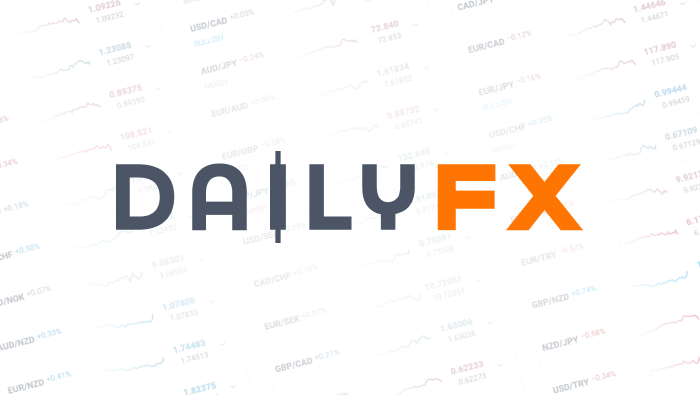 Dollar Selloff Accelerates as EURUSD and Equities Face Resistance
Dollar Selloff Accelerates as EURUSD and Equities Face Resistance

Euro Stands Near Five-Month Highs Versus Dollar, Yen Ahead of EU Summit

Australian Dollar Virtually Unmoved after Chinese GDP Stats Print

British Pound Extends its Weak Euro, Risk Climb with Jobs Data, BoE Minutes

Japanese Yen Read Across the Board as Market Talks BoJ Pressure, Budget Problems

US Oil Activity Levels Plunge, Suggest Breakout in Works

Gold

Bounce Rapidly Fades as Bulls Hope for More Dollar Selling
New to FX? Watch this Video; For live market updates, visitDailyFX's Real Time News Feed
Dollar Selloff Accelerates as EURUSD and Equities Face Resistance
A catch-up move from carry currencies and consistent Euro buying spelled trouble for the US dollar this past session. Between an appetite for yield and tolerance for fundamentally troubled assets, the greenback's fundamental appeal (as an extreme safe haven) rapidly diminishes. Yet, both capital market and EURUSD bulls will have to make an important decision over the remaining 48 hours of this trading week. To keep the bullish move on pace, investors will have to significantly upgrade their commitment to the market in order to power US equity benchmarks to four-year highs (13,660 for the Dow Jones Industrial Average) and EURUSD above 1.3165 and on to highs last seen since April.
For the dollar itself, this week has developed quite an unfavorable tone. Since Monday's tight congestion, the Dow Jones FXCM Dollar Index (ticker = USDollar) has dropped as much as 80 pips in the biggest slide since the aggressive selloff back in the first half of September. In fact, Wednesday's 0.4 percent drop was individually the biggest drop in two weeks – an acceleration. Technical traders recognize the greater relevance of this sharp decline as it occurred from the upper bound of a descending channel that has guided the currency lower since the peak back on June 1. From a purely technical perspective of the Dollar Index, it would seem the floor has been removed. However, momentum is more often the responsibility of fundamentals. And, therein lies the dollar's potential for recovery.
Through the final 48 hours of this trading week, we will see the headwinds for key fundamental themes pick up significantly. The US 3Q earnings season has essentially revealed its colors – and investors seem to be mollified by the major US banks' and corporations' ability to consistently beat consensus forecasts. Many believe this is achieved not through sales/business strength but accounting efforts like changes to loan loss reserves and marking assets to market – in other words, not a durable source of growth. Meanwhile, we had an opportunity to spark risk trends this morning with the first of 3Q GDP release from a major economy. The inline Chinese growth report figure, however, left the market virtually unchanged. From the docket, only the EU Summit carries the headline influence to tap into deeper sentiment trends.
Euro Stands Near Five-Month Highs Versus Dollar, Yen Ahead of EU Summit
Once again, the Euro newswires were jumbled, and the currency did its best to simply ignore the confusion. The main topics of conversation amongst traders this past session was dominated by speculation surrounding Spain and Greece – not surprising considering we are heading into the two-day EU Summit. For Spain, there were suggestions that the country could potentially be given access to a precautionary credit line while rumors circulated that Eurozone officials wanted to earmark an eventual bailout program that would be far less than €100 billion (so less than Greece). News that Madrid and Barcelona were downgraded by Standard & Poor's was overlooked for now. On Greece, the Troika left the negotiation table without an agreement - though Prime Minister Samaras hopes one will be found over the 'coming days'. Given what we have seen recently, the next tranche of aid for Greece and a bailout request/approval for Spain is unlikely at the Summit. Yet, the euro has rallied in no small part on its own fundamental effort. If there is no payoff from this climb, a reversal is considerable risk.
Australian Dollar Virtually Unmoved after Chinese GDP Stats Print
Amongst the majors, there is no currency that carries a greater dependency on the performance of China for its own health than the Australian dollar. Aside from the risk trend implications of the data, the Chinese economy represents the biggest consumer of Australian exports of any foreign trade partner (and that relationship helped buoy the latter through the worst global recession in generations). Naturally, we would assume what can help can also hinder when fortunes change. China reported a 3Q GDP reading of 7.4 percent (YoY) which was the slowest clip since 1Q 2009. That would be a serious problem if it didn't match expectations. What's more, we are still riding the high from the August trade report statistics from this past week. Meanwhile, RBA rate cut expectations eased with the 12-month outlook the closest to neutral in a month.
British Pound Extends its Weak Euro, Risk Climb with Jobs Data, BoE Minutes
The sterling has borrowed much of its own bearings from more active risk and Euro-area crisis trends – though it never has really enjoyed the same level of drive the currencies closer to those marks (Euro and Aussie dollar) have. With both of these drivers facing their own resistance, the pound may find itself groping for direction. This past session the pound managed to make more of its GBPUSD run through its own devices. A 212,000-person increase in net employment figures (a 1971 high) helped stabilize expectations on the growth front. The OBR weighed in on the austerity effort, suggesting it wasn't the primary cause of recession. And, even the BoE minutes showed debate over more stimulus.
Japanese Yen Read Across the Board as Market Talks BoJ Pressure, Budget Problems
Both equities and carry currencies were higher on the day – a considerable reason to sell the Japanese yen. However, all of the major yen crosses showed the common currency underwater. This is another exclusionary process that shows a unique fundamental weakness. Speculation the BoJ will be pressured to ease further and Prime Minister Noda's impending cash limit are good talking points for bears.
US Oil Activity Levels Plunge, Suggest Breakout in Works
Amidst the volatility, we find crude has shown activity that has trended into the opposite direction – extreme quiet. In fact, the commodity's five-day activity (ATR) level is the lowest (non-holiday period) we have seen since 2007. The CBOE's volatility reading has eased back and volume has faded – though open interest (participation) has grown. Risk trends would have the greater impact here than supply-demand interests.
Gold Bounce Rapidly Fades as Bulls Hope for More Dollar Selling
Gold's effort to pull out of its nosedive through Monday has proven flimsy at best. The precious metal has only eked out a 1 percent correction despite exceptionally heavy dollar selling these past few days. A disconnect of this primary fundamental correlation is a serious disadvantage for gold bulls. In the meantime, futures volume has collapsed and open interest is dropping quickly from a 12-month high set earlier in the month.
**For a full list of upcoming event risk and past releases, go towww.dailyfx.com/calendar
ECONOMIC DATA
Next 24 Hours
GMT

Currency

Release

Survey

Previous

Comments

0:30

AUD

NAB Business Confidence (3Q)

-

-2

Confidence see bottom as central bank eases

0:30

AUD

RBA Foreign Exchange Transaction (SEP)

-

351

Interest in currency still strong

1:30

CNY

China September Property Price (SEP)

-

-

Prices seem to calm down

2:00

CNY

Fixed Assets Inv Excl. Rural YTD YoY (SEP)

20.2%

20.2%

Chinese GDP continues to moderate; industrial production might offer insight on future path of growth

2:00

CNY

Real GDP (QoQ) (SEP)

2.0%

1.8%

2:00

CNY

Real GDP YTD (YoY) (SEP)

7.7%

7.8%

2:00

CNY

Real GDP (YoY) (SEP)

7.4%

7.6%

2:00

CNY

Industrial Production (YoY) (SEP)

9.0%

8.9%

2:00

CNY

Industrial Production YTD YoY (SEP)

10.0%

10.1%

2:00

CNY

Retail Sales YTD YoY (SEP)

14.0%

14.1%

2:00

CNY

Retail Sales (YoY) (SEP)

13.2%

13.2%

6:00

CHF

Exports (MoM) (SEP)

0.5%

0.9%

Swiss exports still weak as European confidence drags

6:00

CHF

Imports (MoM) (SEP)

-

2.4%

6:00

CHF

Trade Balance (Swiss franc) (SEP)

-

1.73B

8:30

GBP

Retail Sales (YoY) (SEP)

2.6%

3.1%

British retail sales expected to pick up; may indicate consumers leading recovery efforts

8:30

GBP

Retail Sales (MoM) (SEP)

0.5%

-0.3%

8:30

GBP

Retail Sales w/Auto Fuel (MoM) (SEP)

0.6%

-0.2%

8:30

GBP

Retail Sales w/Auto Fuel (YoY) (SEP)

2.2%

2.7%

12:30

CAD

Wholesale Sales (MoM) (AUG)

0.2%

-0.6%

Investment spending lower

12:30

USD

Initial Jobless Claims (OCT 13)

363K

339K

Weekly data may continue to grow as easing helps hiring

12:30

USD

Continuing Claims (OCT 6)

-

3273K

14:00

USD

Philadelphia Fed. (OCT)

2.0

-1.9

US economic indicators still weaker

14:00

USD

Leading Indicators (SEP)

0.1%

-0.1%

14:30

USD

EIA Natural Gas Storage Change (OCT 12)

-

72

Demand expected to rise

21:45

NZD

Net Migration SA (SEP)

-

-340

NZ domestic may soften
| | | |
| --- | --- | --- |
| GMT | Currency | Upcoming Events & Speeches |
| -:- | EUR | EU Summit |
| -:- | USD | Earnings 3Q (Google, Morgan Stanley, Microsoft) |
| 8:30 | EUR | Spain to Sell 3, 4 and 10-Year Bonds |
SUPPORT AND RESISTANCE LEVELS
To see updated SUPPORT AND RESISTANCE LEVELS for the Majors, visitTechnical Analysis Portal
To see updated PIVOT POINT LEVELS for the Majors and Crosses, visit ourPivot Point Table
CLASSIC SUPPORT AND RESISTANCE
EMERGING MARKETS 18:00 GMT

SCANDIES CURRENCIES 18:00 GMT

Currency

USDMXN

USDTRY

USDZAR

USDHKD

USDSGD

Currency

USDSEK

USDDKK

USDNOK

Resist 2

15.5900

2.0000

9.2080

7.8165

1.3650

Resist 2

7.5800

5.6625

6.1150

Resist 1

15.0000

1.9000

9.1900

7.8075

1.3250

Resist 1

6.5175

5.3100

5.7075

Spot

12.7969

1.7991

8.6011

7.7511

1.2175

Spot

6.5952

5.6919

5.6415

Support 1

12.5000

1.6500

8.5650

7.7490

1.2000

Support 1

6.0800

5.1050

5.3040

Support 2

11.5200

1.5725

6.5575

7.7450

1.1800

Support 2

5.8085

4.9115

4.9410
INTRA-DAY PROBABILITY BANDS 18:00 GMT
| | | | | | | | | | |
| --- | --- | --- | --- | --- | --- | --- | --- | --- | --- |
| Currency | EUR/USD | GBP/USD | USD/JPY | USD/CHF | USD/CAD | AUD/USD | NZD/USD | EUR/JPY | GBP/JPY |
| Resist. 3 | 1.3222 | 1.6226 | 79.77 | 0.9312 | 0.9841 | 1.0477 | 0.8290 | 104.85 | 128.78 |
| Resist. 2 | 1.3193 | 1.6201 | 79.62 | 0.9292 | 0.9825 | 1.0454 | 0.8271 | 104.58 | 128.50 |
| Resist. 1 | 1.3163 | 1.6176 | 79.47 | 0.9272 | 0.9809 | 1.0430 | 0.8252 | 104.31 | 128.23 |
| Spot | 1.3105 | 1.6126 | 79.17 | 0.9232 | 0.9776 | 1.0384 | 0.8213 | 103.76 | 127.67 |
| Support 1 | 1.3047 | 1.6076 | 78.87 | 0.9192 | 0.9743 | 1.0338 | 0.8174 | 103.21 | 127.12 |
| Support 2 | 1.3017 | 1.6051 | 78.72 | 0.9172 | 0.9727 | 1.0314 | 0.8155 | 102.94 | 126.84 |
| Support 3 | 1.2988 | 1.6026 | 78.57 | 0.9152 | 0.9711 | 1.0291 | 0.8136 | 102.67 | 126.57 |
v
--- Written by: John Kicklighter, Senior Currency Strategist for DailyFX.com
To contact John, email jkicklighter@dailyfx.com. Follow me on twitter at http://www.twitter.com/JohnKicklighter
To be added to John's email distribution list, send an email with the subject line "Distribution List" to jkicklighter@dailyfx.com.
Additional Content:Money Management Video
The information contained herein is derived from sources we believe to be reliable, but of which we have not independently verified. Forex Capital Markets, L.L.C.® assumes no responsibility for errors, inaccuracies or omissions in these materials, nor shall it be liable for damages arising out of any person's reliance upon this information. Forex Capital Markets, L.L.C.® does not warrant the accuracy or completeness of the information, text, graphics, links or other items contained within these materials. Forex Capital Markets, L.L.C.® shall not be liable for any special, indirect, incidental, or consequential damages, including without limitation losses, lost revenues, or lost profits that may result from these materials. Opinions and estimates constitute our judgment and are subject to change without notice. Past performance is not indicative of future results.
DailyFX provides forex news and technical analysis on the trends that influence the global currency markets.