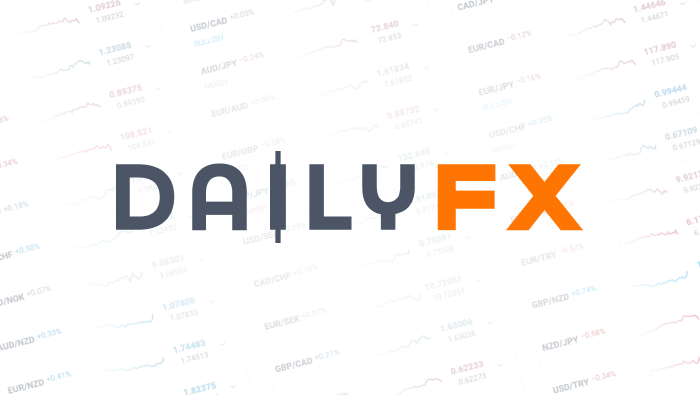 Dollar Takes a Serious Turn for the Worse, EURUSD Well Above 1.3000
Dollar Takes a Serious Turn for the Worse, EURUSD Well Above 1.3000

Euro Rallies Against Safe Haven and Carry Currencies On Spain's Rating Hold

British Pound Drug Higher by Euro and Risk, Jobs Data Key for 1.6135 Break

Australian Dollar Surges Against Fellow High Yield Currencies, Trails Euro for Risk

Canadian Dollar Worst Performer on the Day, USDCAD Tempts Breakout

Japanese Yen: For a Risk Rally, AUDJPY and NZDJPY Don't Seem to be Participating

Gold

Climbs for only the Second Time in 8 Trading Days, Hasn't Erased Bear Drive
New to FX? Watch this Video; For live market updates, visitDailyFX's Real Time News Feed
Dollar Takes a Serious Turn for the Worse, EURUSD Well Above 1.3000
Some of the market's more prominent measures of investor sentiment (US equities, high yield currencies and safe havens like the US Dollar) seemed to give the same signal Tuesday: a return to risk on. However, there is evidence from both a technical and fundamental standpoint that casts doubt on the assumption that recent price action was founded on a strong risk appetite move. This is important to assess as it is critical to follow through. If there isn't a solid foundation of yield demand and diminished concern of volatility (risk), then these tentative moves will quickly fall apart. From a purely price action view, doubt starts to creep in when we look at the correlation between the standard risk-respondents. The S&P 500 posted an impressive follow up rally Tuesday, but AUDUSD struggled to keep pace (though its rate forecast improved slightly) and other dollar-based carry pairs (NZDUSD and USDCAD) even showed gains for the greenback. Fundamentally, there is enough doubt for growth, yield and volatility levels to make the argument. Yet, as shaky as the risk outlook may be, the USDollar has posted a notable channel reversal.
Euro Rallies Against Safe Haven and Carry Currencies On Spain's Rating Hold
If there were ever a poster child for the influence of speculative interests and the fickle nature of the headlines, it would be the euro. The currency was barraged with conflicting updates this past session. From Greece, there was a report that negotiations between government and Troika on the budget had broken down. Officials suggested that the discussions had not ended but were ongoing (though remember, the Prime Minister said it was unlikely a deal would be reached by the EU Summit Thursday). Meanwhile, one news report found Spain would look for a pre-bailout credit line and Germany would okay the move. Yet, Rajoy himself batted down this suggestion to Merkel. What the Euro really took to (and is still riding off of now) though was Moody's hold on Spain's credit rating at Baa3. Not an improvement, just the absence of a cut.
British Pound Drug Higher by Euro and Risk, Jobs Data Key for 1.6135 Break
There is a very critical balance between the UK's deficit level and its growth forecast. However, for traders, such a concern is vague and easily interpreted as a problem for later down the line. That lowers this fundamental issue down the ladder of priorities. At the top spot, we are once again measuring those catalysts that are more immediate and carry the headlines. The spillover concern of a Euro-area crisis has been one of the consistent issues for the sterling; so when there is a substantive improvement on that front (and just look at the euro), the pound tends to gain as well. For GBPUSD, we have come up to important resistance (1.6135) and a euro push won't break it. However, jobs data may…
Australian Dollar Surges Against Fellow High Yield Currencies, Trails Euro for Risk
It took the Australian dollar some time to gain traction. Though the currency is posting (moderate) progress against most of its counterparts this morning, the market's favorite high-volatility play was a mixed back Tuesday. The advance on standard 'risk on' lines found a weak climb for AUDUSD, while the primary competition for fundamental dominance (risk trends versus euro crisis) led EURAUD to extend its rise. This is a good pair to look at when attempting to suss out the true influence of investor confidence. If pure appetite for risk wasn't fully in control here, where would the currency find its drive? Given the sizable AUDNZD and AUDCAD rallies, we can look their own competition: rate forecasts. In the RBA's minutes yesterday, the suggestion that the previous rate cuts' impact hasn't fully integrated may translate into a pause.
Canadian Dollar Worst Performer on the Day, USDCAD Tempts Breakout
The higher-yielding currencies seemed to be steering away from a risk-positive move Tuesday, but it was the Canadian dollar that really stood out. Whether against fellow investment currency, safe haven or Euro-crisis related fiat; the loonie lost ground. Clearly, we can see that this was an exacerbated and unique fundamental issue with this currency alone - as not only did it deviate from the supposed underlying theme, but it outpaced its normal cohorts. The docket carried a few releases, but their influence was generally mixed. The manufacturing report for August offered a significant improvement point for the economy. The capital flows report for the same month printed a weaker-than-expected C$6.9 Bln injection into the system, but it was still a net positive. The carry-over implications of BoC Governor Carney's remarks (which many took to mean a downgrade in growth and rate forecasts was forthcoming) seemed to linger, but that would be a late reaction. If risk doesn't take over or tangible fundamentals kick in, this exceptional move will likely be knocked back into line.
Japanese Yen: For a Risk Rally, AUDJPY and NZDJPY Don't Seem to be Participating
Another disconnect from traditional measures of risk appetite and risk aversion is the performance of the Japanese yen. As the market's preferred funding currency (past, present and future), the currency posted gains against investment currencies (the Canadian and New Zealand dollars) this past session. That's not what you would expect if sentiment trends were clear. Whether this speaks to the quality of sentiment trends or the currency's own disconnect from that theme, it is a problem for Japanese officials. The effort by central bank and government official alike is to pull the high level of the yen down to help exports and thereby growth. And, all efforts to muscle the currency lower by stimulus and intervention have proven vain. Short of a SNB-style escalation of exchange rate policy (and even that is proven only for steadying price rather than turning it), the only way the yen significantly depreciates is a strong risk appetite bid for carry. That isn't a very high probability scenario…
Gold Climbs for only the Second Time in 8 Trading Days, Hasn't Erased Bear Drive
After having suffered the sharpest decline in three months through Monday, gold was due some breathing room. The 0.6 percent bounce from the precious metal this past session offered just that, but the close had notably printed below the closely-watched 1750 level. In other words, were the commodity has retraced some of its losses; it has not committed itself to a true return to its bullish ambitions sparked in mid-August. The pickup for gold this past session may be partly attributable to the inching closer to another round of euro-area financial support to water down the world's second most liquid currency, but the anti-currency appeal was more likely founded on the dollar's weakness. Meanwhile, Gold Volatility Index has dropped to a new two-month low while aggregate futures open interest is dropping fast from a 13-month high.
**For a full list of upcoming event risk and past releases, go towww.dailyfx.com/calendar
ECONOMIC DATA
Next 24 Hours
GMT

Currency

Release

Survey

Previous

Comments

-:-

JPY

Nationwide Department Store Sales (YoY) (SEP)

1.9%

2.0%

Retail sales still expected weak

-:-

JPY

Tokyo Department Store Sales (YoY) (SEP)

2.2%

2.2%

6:00

JPY

Machine Tool Orders (YoY) (SEP F)

1.0%

1.2%

Final revision expected same

8:30

GBP

Claimant Count Rate (SEP)

-0.6%

1.4%

8:30

GBP

Average Weekly Earnings 3M/YoY (SEP)

0.4%

0.5%

British labor market expected to show weakness as economy stalls, at danger of re-entering moderate recession

8:30

GBP

ILO Unemployment Rate (3M) (SEP)

2.1%

2.1%

8:30

GBP

Jobless Claims Change (SEP)

2.2%

2.5%

8:30

GBP

Weekly Earnings exBonus 3M/YoY (SEP)

2.6%

2.9%

8:30

GBP

Employment Change (3M/3M) (SEP)

0.5%

0.4%

9:00

EUR

Euro-Zone Construction Output s.a. (MoM) (AUG)

1.6%

1.5%

Construction seen to decrease as investment spending falters

9:00

EUR

Euro-Zone Construction Output w.d.a. (YoY) (AUG)

2.7%

2.7%

9:00

CHF

ZEW Survey (Expectations) (OCT)

10.0B

15.6B

Swiss economy could pick up

11:00

USD

MBA Mortgage Applications (OCT 12)

8.2B

7.9B

Weekly data showing uptrend

12:30

USD

Housing Starts MOM% (SEP)

-

-3.8

Housing starts helped by new MBS purchases, recovery possible

12:30

USD

Building Permits MOM% (SEP)

-14.9

-18.2

12:30

USD

Housing Starts (SEP)

11.8

12.6

12:30

USD

Building Permits (SEP)

0.5%

-1.5%

14:30

USD

DOE U.S. Crude Oil Inventories (OCT 12)

8.50B

6.67B

Weekly data showing decrease in inventories as seasonal demand change taking place

14:30

USD

DOE U.S. Distillate Inventory (OCT 12)

0.5%

0.6%

14:30

USD

DOE Cushing OK Crude Inventory (OCT 12)

1.9%

1.7%

14:30

USD

DOE U.S. Gasoline Inventories (OCT 12)

0.2%

0.1%

21:00

NZD

ANZ NZ Job Ads (MoM) (SEP)

-

0.9%

Labor market expected weaker
| | | |
| --- | --- | --- |
| GMT | Currency | Upcoming Events & Speeches |
| -:- | USD | 3Q Earnings (Bank of America, US Bancorp, BoNY) |
| 8:30 | GBP | Bank of England Minutes |
| 9:30 | EUR | Portugal to Sell 3, 6 and 12-Month Bills |
| 10:00 | EUR | German Gov't Releases New Macro-Economic Forecasts |
| 12:30 | GBP | Volcker Testifies to U.K. Banking Standards Commission |
SUPPORT AND RESISTANCE LEVELS
To see updated SUPPORT AND RESISTANCE LEVELS for the Majors, visitTechnical Analysis Portal
To see updated PIVOT POINT LEVELS for the Majors and Crosses, visit ourPivot Point Table
CLASSIC SUPPORT AND RESISTANCE
EMERGING MARKETS 18:00 GMT

SCANDIES CURRENCIES 18:00 GMT

Currency

USDMXN

USDTRY

USDZAR

USDHKD

USDSGD

Currency

USDSEK

USDDKK

USDNOK

Resist 2

15.5900

2.0000

9.2080

7.8165

1.3650

Resist 2

7.5800

5.6625

6.1150

Resist 1

15.0000

1.9000

9.1900

7.8075

1.3250

Resist 1

6.5175

5.3100

5.7075

Spot

12.8380

1.8015

8.6864

7.7520

1.2190

Spot

6.6006

5.6983

5.6501

Support 1

12.5000

1.6500

8.5650

7.7490

1.2000

Support 1

6.0800

5.1050

5.3040

Support 2

11.5200

1.5725

6.5575

7.7450

1.1800

Support 2

5.8085

4.9115

4.9410
INTRA-DAY PROBABILITY BANDS 18:00 GMT
| | | | | | | | | | |
| --- | --- | --- | --- | --- | --- | --- | --- | --- | --- |
| Currency | EUR/USD | GBP/USD | USD/JPY | USD/CHF | USD/CAD | AUD/USD | NZD/USD | EUR/JPY | GBP/JPY |
| Resist. 3 | 1.3206 | 1.6219 | 79.24 | 0.9324 | 0.9937 | 1.0403 | 0.8255 | 104.07 | 127.92 |
| Resist. 2 | 1.3177 | 1.6194 | 79.10 | 0.9304 | 0.9920 | 1.0380 | 0.8235 | 103.79 | 127.64 |
| Resist. 1 | 1.3148 | 1.6169 | 78.96 | 0.9284 | 0.9902 | 1.0357 | 0.8215 | 103.52 | 127.36 |
| Spot | 1.3090 | 1.6119 | 78.67 | 0.9244 | 0.9868 | 1.0310 | 0.8176 | 102.98 | 126.81 |
| Support 1 | 1.3032 | 1.6069 | 78.38 | 0.9204 | 0.9834 | 1.0263 | 0.8137 | 102.44 | 126.25 |
| Support 2 | 1.3003 | 1.6044 | 78.24 | 0.9184 | 0.9816 | 1.0240 | 0.8117 | 102.17 | 125.97 |
| Support 3 | 1.2974 | 1.6019 | 78.10 | 0.9164 | 0.9799 | 1.0217 | 0.8097 | 101.89 | 125.69 |
v
--- Written by: John Kicklighter, Senior Currency Strategist for DailyFX.com
To contact John, email jkicklighter@dailyfx.com. Follow me on twitter at http://www.twitter.com/JohnKicklighter
To be added to John's email distribution list, send an email with the subject line "Distribution List" to jkicklighter@dailyfx.com.
Additional Content:Money Management Video
The information contained herein is derived from sources we believe to be reliable, but of which we have not independently verified. Forex Capital Markets, L.L.C.® assumes no responsibility for errors, inaccuracies or omissions in these materials, nor shall it be liable for damages arising out of any person's reliance upon this information. Forex Capital Markets, L.L.C.® does not warrant the accuracy or completeness of the information, text, graphics, links or other items contained within these materials. Forex Capital Markets, L.L.C.® shall not be liable for any special, indirect, incidental, or consequential damages, including without limitation losses, lost revenues, or lost profits that may result from these materials. Opinions and estimates constitute our judgment and are subject to change without notice. Past performance is not indicative of future results.
DailyFX provides forex news and technical analysis on the trends that influence the global currency markets.