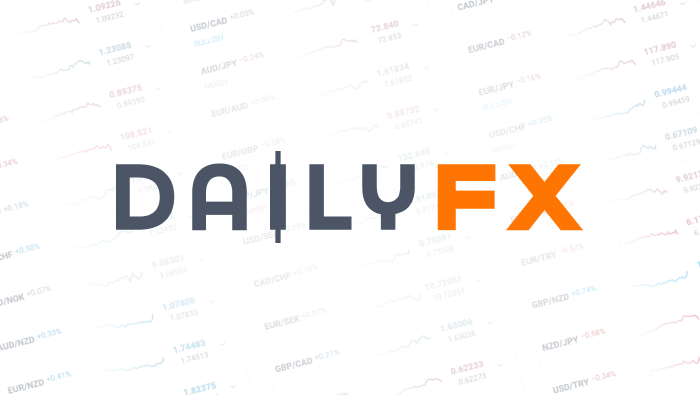 Dollar Recovery Sputters as EURUSD Tests 1.3000, We Need Conviction
Dollar Recovery Sputters as EURUSD Tests 1.3000, We Need Conviction

Euro Traders Will Test Bull Trend with Spain, Greek, Financial Fundamentals

Japanese Yen Undeterred by BoJ Stimulus, Risk Trends with USDJPY below 79

British Pound

Takes its Turn To Drop Across the Board, Not a Clear Trend

New Zealand Dollar

Recovers after GDP Reading, But is it a Trend?

US Oil Shows Severe Break, Reverses Three Month Trend

Gold

Refuses to Make a Move for 1800 or 1750 Until Dollar Gives a Sign
Dollar Recovery Sputters as EURUSD Tests 1.3000, We Need Conviction
The winds of risk trends were dead for a third consecutive day Wednesday, keeping the S&P 500 hovering at its multi-year highs and preventing the dollarfrom making that critical 1.3000 break in EURUSD. Just as the impressive, risk-positive and anti-dollar drive of the past two weeks required the encouragement of major fundamental catalysts (an ECB and then Fed stimulus expansion); the reversal of the young move demands a convincing push. That isn't that easy to do under current market conditions.
Looking for more than just a natural correction after an aggressive drive, we of course look into risk trends. However, for our risk measurements, we find the FX and equity-based volatility indexes (CVIX and VIX respectively) closed just off of multi-year lows. Perhaps the hope attached to stimulus efforts is fading enough that tangible economic figures can draw us back to reality. That being said, we have a series of manufacturing reports (which market participants are making greater effort to link to underlying growth forecasts) coming up. This morning, the Chinese factory activity series showed an 11th month of contraction. We have timely US, European and UK numbers due later.
Euro Traders Will Test Bull Trend with Spain, Greek, Financial Fundamentals
The euro pulled out of its dive Wednesday, but its performance through the day was far from a serious recovery. The headlines were mixed between skepticism and hope that the Eurozone would make progress on its financial recovery effort. Reports that an official involved in Greek budget negotiation with the Troika have reached agreement on €9.5 billion in proposed cuts is encouraging. Then again, we have to remember, this is just to receive funds from a previously bailout program. A third round - which Greece's IMF representative suggested they would need - isn't under discussion. Elsewhere Spain's Rajoy reinforced that they would do what was necessary to improve its budget, which some see as a step to receive a full bailout. Tapping the ECB's program, however, requires jumping a series of hoops and no doubt carries a serious stigma. Perhaps the most disconcerting issue is officials simply the issue as a sign that the market is pricing in an immediate breakup of the Eurozone rather than individual problems that need to be worked out. Fundamental traders, stay alert. We have PMI figures due in the upcoming session.
Japanese Yen Undeterred by BoJ Stimulus, Risk Trends with USDJPY below 79
We have learned the ill-effects of stimulus on a currency well enough from the dollar alone. Yet, if a liquidity infusion is negative for a currency, why did USDJPY slide rather than overtake 79.00? For the Bank of Japan's part, the program is sizable. The 10 trillion yen (approximately $127 billion) increase to its Asset Purchase program is consistent with previous upgrades. Yet, unlike the February reaction which drove USDJPY 600 points higher and may have permanently reversed the long-term bear trend, FX traders have grown far more skeptical of the influence officials carry. Furthermore, with the BoJ reporting foreign holdings of JGBs was a record 8.7 percent in 2Q, there's plenty of offset.
British Pound Takes its Turn to Drop Across the Board, Not a Clear Trend
On Monday, the Aussie dollar stood out by dropping across the board. The following day, the Euro took its turn with an individual dive into the red. This past session, it was the sterling's turn. The pound's slump was notably more restrained than its counterparts' previous moves, but the consistency couldn't be ignored. A contributor to this drive was the BoE minutes. Though the number of Monetary Policy Committee members calling for further increases to bond purchases had eased from the August meeting, the dovish lean was clear. In the upcoming session, we have UK retail sales and CBI manufacturing activity figures; but neither has a history of inducing heavy volatility. For GBPUSD to decide between a 1.6300 and 1.6150 break, we will likely have to defer to traditional risk trends or progress on the Eurozone rescue effort.
New Zealand Dollar Recovers after GDP Reading, But is it a Trend?
Over the past year, economic releases from New Zealand have provided few better-than-expected outcomes (using Citi's Economic Surprise Index for the country). Furthermore, heading into this morning's 2Q GDP reading, the consensus forecast was calling for a considerable slowdown in the country's quarterly pace of growth – from 1.1 percent in the previous period to 0.4 percent. The 0.6 percent print was only modestly better than expected; but given the general tendency to disappoint, the positive implications carried a little more influence. Developing a trend off of this data is unlikely for most of the NZD's pairings until risk appetite moves, but keep a close eye on 1.2600 for AUDNZD.
US Oil Shows Severe Break, Reverses Three Month Trend
It would have been hard to miss oil's incredible move this past session even in volatile market conditions. The fact that the risk-sensitive markets were meandering though only acted to set the commodity's move in deeper relief. The benchmark US crude contract dropped a hearty 3.5 percent through the day – the biggest single-day decline for the commodity since July 23. This move marked a dramatic turn for the consistent, three-month advance that took root back in late June. The catalyst for this move was fundamentally-specific (unusual nowadays when risk trends seem to be at the root of most drives). US crude inventories reportedly surged 8.5 million through the week – the biggest influx since March – while headlines suggest Saudi Arabia is determined to keep prices below $100/barrel. This break looks solid, but risk aversion would help it.
Gold Refuses to Make a Move for 1800 or 1750 Until Dollar Gives a Sign
How quickly things can change. Though the average daily range for gold never really swelled due to the interspersed periods of consolidation and massive rallies over the past three weeks, the contrast cannot be missed. Since the markets took off with the August 21 break from a months-long wedge formation, we have seen this gradual bull trend run in intervals. The initial three-day rally was followed by six days of consolidation. That was followed by a strong rally with four days of congestion, then a strong rally and three days of chop. There would seem to be a pattern of smaller and smaller congestion periods between sizable bursts. Yet, now we are starting day five of possible congestion. What is missing here? The rallies of to this point have been leveraged by stimulus or expectations of stimulus. Yet after the disappointment of the BoJ program expansion, we may have tapped the current wave of central bank action. Now, it is up to the US dollar where gold heads from here.
**For a full list of upcoming event risk and past releases, go towww.dailyfx.com/calendar
ECONOMIC DATA
Next 24 Hours
GMT

Currency

Release

Survey

Previous

Comments

2:30

CNY

HSBC Flash Manufacturing PMI (SEP)

-

47.6

HSBC survey showing shrinking

4:30

JPY

All Industry Activity Index (MoM) (JUL)

-0.5%

0.2%

Industry still weak

5:30

JPY

Nationwide Department Store Sales (YoY) (AUG)

-

-3.3%

6:00

JPY

Machine Tool Orders (YoY) (AUG F)

-

-2.6%

Demand expected to be poor

6:00

EUR

German Producer Prices (MoM) (AUG)

0.4%

0.0%

German producer prices may see an increase on weaker Euro, not too much support for ECB tightening

6:00

EUR

German Producer Prices (YoY) (AUG)

1.5%

0.9%

6:00

CHF

Trade Balance (Swiss franc) (AUG)

2.92B

Swiss trade data still expected to be weak as August brought little changes to economy

6:00

CHF

Imports (MoM) (AUG)

-1.2%

6:00

CHF

Exports (MoM) (AUG)

-0.6%

7:00

JPY

Convenience Store Sales (YoY) (AUG)

-3.3%

Retail purchases still weak

7:00

EUR

French PMI Services (SEP P)

49.5

49.2

French industries still shrinking as index below 50

7:00

EUR

French PMI Manufacturing (SEP P)

46.4

46

7:15

CHF

Industrial Production (YoY) (2Q)

1.4%

Swiss index may grow slowly

7:30

EUR

German PMI Manufacturing (SEP A)

45.2

44.7

German economic sectors expected to shrink at a slower pace

7:30

EUR

German PMI Services (SEP A)

48.5

48.3

8:00

EUR

Euro-Zone PMI Composite (SEP A)

46.6

46.3

Eurozone advance data surveyed to improve, though overall economy still in recession

8:00

EUR

Euro-Zone PMI Services (SEP A)

47.5

47.2

8:00

EUR

Euro-Zone PMI Manufacturing (SEP A)

45.5

45.1

8:30

GBP

Retail Sales (YoY) (AUG)

3.2%

3.3%

British retail sales expected to decline in August as lack of economic improvement cut into consumer purchases

8:30

GBP

Retail Sales (MoM) (AUG)

-0.4%

0.0%

8:30

GBP

Retail Sales w/Auto Fuel (MoM) (AUG)

-0.3%

0.3%

10:00

GBP

CBI Trends Total Orders (SEP)

-15

-21

UK retail index expected to show some improvements

10:00

GBP

CBI Trends Selling Prices (SEP)

3

1

12:30

USD

Initial Jobless Claims (SEP 15)

370K

382K

Weekly employment figures expected to weaken; Fed purchases should help in future

12:30

USD

Continuing Claims (SEP 8)

3283K

12:58

USD

Markit US PMI Preliminary (SEP)

51.5

51.9

Economy wide PMI could show slight dip, though Fed effects still in question

14:00

EUR

Euro-Zone Consumer Confidence (SEP A)

-24

-24.6

Advance data showing bottoming

14:00

USD

Philadelphia Fed. (SEP)

-3.3

-7.1

Northeastern manufacturing better

14:00

USD

Leading Indicators (AUG)

-0.1%

0.4%

August economy may improve
| | | |
| --- | --- | --- |
| GMT | Currency | Upcoming Events & Speeches |
| 5:00 | JPY | Bank of Japan Monthly Economic Report |
| 11:44 | USD | Fed's Rosengren Speaks on Economy in Massachusetts |
| 13:30 | USD | Fed's Lockhart to Speak at Kansas City Fed Conference |
| 16:00 | USD | Federal Reserve Flow of Funds Report |
| 17:30 | USD | Fed's Kocherlakota Speaks to Business Leaders in Michigan |
| 21:00 | USD | Fed's Pianalto Speaks in Ohio |
| 22:30 | USD | Fed's Bullard to Give Economics Lecture at Notre Dame |
| -:- | JPY | BOJ Governor Shirakawa Speaks at Event in Tokyo |
SUPPORT AND RESISTANCE LEVELS
To see updated SUPPORT AND RESISTANCE LEVELS for the Majors, visitTechnical Analysis Portal
To see updated PIVOT POINT LEVELS for the Majors and Crosses, visit ourPivot Point Table
CLASSIC SUPPORT AND RESISTANCE
EMERGING MARKETS 18:00 GMT

SCANDIES CURRENCIES 18:00 GMT

Currency

USDMXN

USDTRY

USDZAR

USDHKD

USDSGD

Currency

USDSEK

USDDKK

USDNOK

Resist 2

15.5900

2.0000

9.2080

7.8165

1.3650

Resist 2

7.5800

5.6625

6.1150

Resist 1

15.0000

1.9000

8.5800

7.8075

1.3250

Resist 1

6.5175

5.3100

5.7075

Spot

12.8914

1.7945

8.2957

7.7528

1.2247

Spot

6.5284

5.7273

5.7120

Support 1

12.5000

1.6500

6.5575

7.7490

1.2000

Support 1

6.0800

5.1050

5.3040

Support 2

11.5200

1.5725

6.4295

7.7450

1.1800

Support 2

5.8085

4.9115

4.9410
INTRA-DAY PROBABILITY BANDS 18:00 GMT
| | | | | | | | | | |
| --- | --- | --- | --- | --- | --- | --- | --- | --- | --- |
| Currency | EUR/USD | GBP/USD | USD/JPY | USD/CHF | USD/CAD | AUD/USD | NZD/USD | EUR/JPY | GBP/JPY |
| Resist. 3 | 1.3133 | 1.6318 | 78.93 | 0.9379 | 0.9831 | 1.0529 | 0.8347 | 103.06 | 128.16 |
| Resist. 2 | 1.3103 | 1.6292 | 78.78 | 0.9358 | 0.9814 | 1.0504 | 0.8327 | 102.79 | 127.88 |
| Resist. 1 | 1.3074 | 1.6266 | 78.64 | 0.9337 | 0.9797 | 1.0479 | 0.8306 | 102.51 | 127.59 |
| Spot | 1.3015 | 1.6214 | 78.34 | 0.9295 | 0.9763 | 1.0428 | 0.8265 | 101.96 | 127.02 |
| Support 1 | 1.2956 | 1.6162 | 78.04 | 0.9253 | 0.9729 | 1.0377 | 0.8224 | 101.41 | 126.45 |
| Support 2 | 1.2927 | 1.6136 | 77.90 | 0.9232 | 0.9712 | 1.0352 | 0.8203 | 101.13 | 126.16 |
| Support 3 | 1.2897 | 1.6110 | 77.75 | 0.9211 | 0.9695 | 1.0327 | 0.8183 | 100.86 | 125.87 |
v
--- Written by: John Kicklighter, Senior Currency Strategist for DailyFX.com
To contact John, email jkicklighter@dailyfx.com. Follow me on twitter at http://www.twitter.com/JohnKicklighter
To be added to John's email distribution list, send an email with the subject line "Distribution List" to jkicklighter@dailyfx.com.
Additional Content:Money Management Video
The information contained herein is derived from sources we believe to be reliable, but of which we have not independently verified. Forex Capital Markets, L.L.C.® assumes no responsibility for errors, inaccuracies or omissions in these materials, nor shall it be liable for damages arising out of any person's reliance upon this information. Forex Capital Markets, L.L.C.® does not warrant the accuracy or completeness of the information, text, graphics, links or other items contained within these materials. Forex Capital Markets, L.L.C.® shall not be liable for any special, indirect, incidental, or consequential damages, including without limitation losses, lost revenues, or lost profits that may result from these materials. Opinions and estimates constitute our judgment and are subject to change without notice. Past performance is not indicative of future results.
DailyFX provides forex news and technical analysis on the trends that influence the global currency markets.