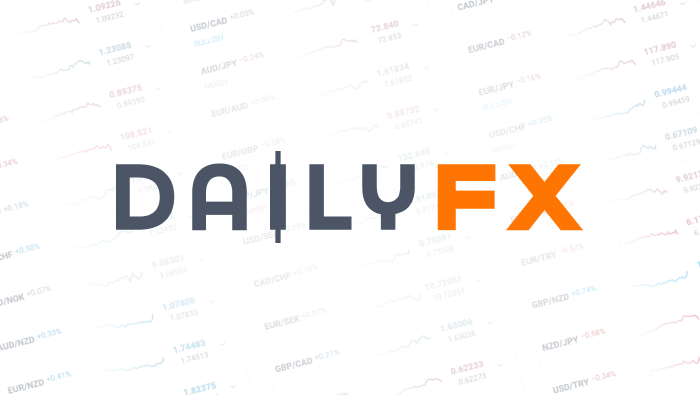 Dollar Has Room to Run after Biggest Two-Day Rally in Two Months
Dollar Has Room to Run after Biggest Two-Day Rally in Two Months

Euro Tumbles Across the Board but EURUSD 1.3000 Primary Focus

Japanese Yen: BoJ Adds Stimulus Cross Offer Slow Reaction

Australian Dollar Continues its Retreat with Others Falling in Line

British Pound Risks Reversal Below 1.6200 with BoE Minutes on Deck

New Zealand Dollar 2Q GDP on Deck after Key Says Government Can't Hold Kiwi Down

Gold

Range Bound for Third Day, Breaking 1775 Requires Stimulus and 1750 Risk Trends
Dollar Has Room to Run after Biggest Two-Day Rally in Two Months
Though EURUSD posted a hefty correction (0.5 percent) this past session, the US dollar is not yet diving into a bullish reversal. Critically absent from the market is a strong conviction on underlying risk appetite that is both restraining the sentiment-favored assets (S&P 500 from progressing beyond 1475) as well the safe havens (keeping EURUSD's 1.3000 figure tantalizingly out of reach). That significantly undermines the confidence drawn out of the greenbacks' two-day rebound through Tuesday. The Dow Jones FXCM Dollar Index's (ticker = USDollar) back-to-back climb may simply be a necessary correction following the sharpest decline for the benchmark since last November. The difference between a motivated trend change and low-participation retracement is the level of intensity and follow through. At the current pace and fundamental depth, the Dollar Index will struggle tremendously to maintain its bearings – much less drive return to the key 10,000 figure.
We are still missing a vital puzzle piece to this bigger market picture: participation. Though it is easier to generate volatility when there are few traders in the market, central bank stimulus has a greater dampening effect as well. To return to true, market-derived trends; we need to see the global ranks fill out to commit to build up or unwind their risky positions as the market starts to make progress. Testing the market's speculative voltage, volume on the S&P 500 (my favored benchmark for speculative appetites) slumped to its lowest level in two weeks with the three-month average for daily turnover slipped to a fresh 14-year low. Though we don't have measures for the FX market, the ill-effects of tepid speculative liquidity is observed in the lack of meaningful trend development over the weeks and months.
In these hobbled conditions, capital markets and the dollar are still dependent on the balance between risk trends (which is supposed to be the sole measure of performance under normal conditions) and stimulus. The BoJ's move this morning (adding 10 trillion yen to its efforts) more firmly characterizes recent efforts to bolster growth and ensure investor confidence as an unofficial, global coordination. With the Fed's QE3, the ECB's OMT program, the BoE's Funds for Lending and now the BoJ following up; we have seen the world's most prolific policy authorities stretch the limits of what they can offer. It is unlikely that they can leverage their effort in a meaningful way beyond what has already been put in place. So what happens if capital markets correct from in the near future - which is highly likely. The situation can become desperate.
Euro Tumbles Across the Board but EURUSD 1.3000 Primary Focus
Given the reserved level of market activity for the broader capital markets, the euro's individual weakness stands out. The single currency fell against every one of its major counterparts pointing to an intrinsic weakness...a bearishness that generated more momentum than the broader markets seemed capable of. For EURUSD, the 0.5 percent drop may seem modest on a long-term scale; but this slide was the deepest for the pair since August 1.
From the fundamental backdrop, the fundamental decay has ate away at the currency since the details of the ECB's new bond program were announced. A potentially unlimited stimulus program looks remarkable at first blush, but the heavy constraints of conditionality and the stigma of tapping stimulus programs (which hasn't worked all that well for Greece) truly undermine the positive aspects to the effort. This past session, the Deputy Prime Minister said Spain could ask for a full bailout and tap the program if the conditions were right. However, ECB's Coene was far more practical about the situation when he suggested Spanish yield would rise if they didn't and essentially force them to seek assistance.
Japanese Yen: BoJ Adds Stimulus Cross Offer Slow Reaction
Japanese policy officials have played their cards and the market has little confidence in what can be achieved via more stimulus. The Bank of Japan followed the US and European central banks' lead by announcing a 10 trillion yen increase to its asset purchase program (this time keeping its credit facility untouched), lifting the total to 80 trillion yen. Back in February, the announcement of an increase to the same program led to the most constructive advance for USDJPY in years; but a similar effort months later failed to do anything to the yen. The fact that other central banks moved earlier gives this particular move a little more validity. However, doubt over Japan's stimulus impact is clear.
Australian Dollar Continues its Retreat with Others Falling in Line
AUDUSD was a standout Friday when it retreated from 1.06 resistance when other risk-sensitive assets (and dollar-based pairs) were pushing higher. As the pair continues its decline, it is picking up a few partners (like the Euro), which moves us closer to true validity in risk aversion. For now, risk trends are steady; yet the12-month RBA rate forecast has taken a steep dive (nearly 20bps) to supplement the sentiment shift.
British Pound Risks Reversal Below 1.6200 with BoE Minutes on Deck
After six consecutive weeks of advance into last weekend and a five-day run through Monday, GBPUSD has shown signs of leveling off. A bearish close Tuesday by the cable has curbed the 'extreme' reading before hitting April swing highs, but the levels are still extended. Retail traders recognize the potential with a -3.3 SSI reading. With risk trends still struggling to gain a footing, perhaps the BoE can decide a break.
New Zealand Dollar 2Q GDP on Deck after Key Says Government Can't Hold Kiwi Down
Standing in direct contrast to the Euro, the New Zealand dollar showed bullish – albeit modest – progress against all of its benchmark counterparts this past trading session. It was therefore appropriate timing by Prime Minister Key to remark that the government cannot keep drive the currency lower permanent. He is one of the few in power that recognizes this. Meanwhile, 2Q GDP is on deck for volatility.
Gold Range Bound for Third Day, Breaking 1775 Requires Stimulus and 1750 Risk Trends
Despite the BoJ's effort to add to the global stimulus effort, gold (the favored alternative to currencies and fiat assets) wasn't able to overtake recent resistance at 1775. We are working on a fourth day of congestion above 1750. Given the rally that led into this recent consolidation, a breakout seems a high risk. But, if the market doesn't leverage the anti-stimulus appeal of gold, it may succumb to a dollar rebound.
**For a full list of upcoming event risk and past releases, go towww.dailyfx.com/calendar
ECONOMIC DATA
Next 24 Hours
GMT

Currency

Release

Survey

Previous

Comments

3:44

JPY

Bank of Japan Rate Decision

0.10%

0.10%

BoJ expected to hold rate, but Shirakawa may not add any more relax what is already called "powerful easing"

0:30

AUD

Westpac Leading Index (MoM) (JUL)

-

0.5%

July index may stagnate with other data from that month

5:00

JPY

Leading Index (JUL F)

-

91.8

Japanese economic expectation indices may continue growth

5:00

JPY

Coincident Index (JUL F)

-

92.8

9:00

CHF

ZEW Survey (Expectations) (SEP)

-

-33.3

Could be helped by EURCHF

9:00

EUR

Euro-Zone Construction Output s.a. (MoM) (JUL)

-

-0.5%

July stagnation expected to continue, not strong basis for any ECB change

9:00

EUR

Euro-Zone Construction Output w.d.a. (YoY) (JUL)

-

-2.8%

11:00

USD

MBA Mortgage Applications (SEP 14)

11.1%

Mortgage applications expected to rise again; next release will be more important

12:30

USD

Housing Starts (MoM) (AUG)

2.6%

-1.1%

US August housing sector data seen stagnant; QE MBS purchases will likely boost existing home sales first before effect continues onto new homes

12:30

USD

Housing Starts (AUG)

765K

746K

12:30

USD

Building Permits (MoM) (AUG)

-2.0%

6.8%

12:30

USD

Building Permits (AUG)

795K

812K

14:00

USD

Existing Home Sales (MoM) (AUG)

2.0%

2.3%

14:00

USD

Existing Home Sales (AUG)

4.56M

4.47M

22:00

NZD

ANZ NZ Job Ads (MoM) (AUG) (AUG)

-

0.7%

Job ads steadily growing

22:45

NZD

GDP (QoQ) (2Q)

0.4%

1.1%

NZ GDP growth expected in 2Q, though Chinese slowdown may cut into next report

22:45

NZD

GDP (YoY) (2Q)

2.4%

2.4%

23:50

JPY

Merchandise Trade Balance Total (Yen) (AUG)

-¥829.3B

-¥517.4B

Japanese exports continue to weaken. BoJ expected to have data at meeting yesterday and today

23:50

JPY

Adjusted Merchandise Trade Balance (Yen) (AUG)

-¥384.6B

-¥325.7B

BoJ expected to hold rate, but Shirakawa may not add any more relax what is already called "powerful easing"

23:50

JPY

Merchandise Trade Exports (YoY) (AUG)

-7.5%

-8.1%

July index may stagnate with other data from that month

23:50

JPY

Merchandise Trade Imports (YoY) (AUG)

-5.5%

2.1%

Japanese economic expectation indices may continue growth
| | | |
| --- | --- | --- |
| GMT | Currency | Upcoming Events & Speeches |
| 8:30 | GBP | Bank of England Minutes |
| 10:00 | EUR | Portugal to Sell 12 and 18-Month Bills |
| 13:45 | USD | Fed's George to Give Opening Remarks at Jobs Conference |
| 23:00 | USD | Fed's Fisher Speaks on Economy and Policy in New York |
SUPPORT AND RESISTANCE LEVELS
To see updated SUPPORT AND RESISTANCE LEVELS for the Majors, visitTechnical Analysis Portal
To see updated PIVOT POINT LEVELS for the Majors and Crosses, visit ourPivot Point Table
CLASSIC SUPPORT AND RESISTANCE
EMERGING MARKETS 18:00 GMT

SCANDIES CURRENCIES 18:00 GMT

Currency

USDMXN

USDTRY

USDZAR

USDHKD

USDSGD

Currency

USDSEK

USDDKK

USDNOK

Resist 2

15.5900

2.0000

9.2080

7.8165

1.3650

Resist 2

7.5800

5.6625

6.1150

Resist 1

15.0000

1.9000

8.5800

7.8075

1.3250

Resist 1

6.5175

5.3100

5.7075

Spot

12.8053

1.7966

8.2048

7.7525

1.2250

Spot

6.5556

5.7139

5.7159

Support 1

12.5000

1.6500

6.5575

7.7490

1.2000

Support 1

6.0800

5.1050

5.3040

Support 2

11.5200

1.5725

6.4295

7.7450

1.1800

Support 2

5.8085

4.9115

4.9410
INTRA-DAY PROBABILITY BANDS 18:00 GMT
| | | | | | | | | | |
| --- | --- | --- | --- | --- | --- | --- | --- | --- | --- |
| Currency | EUR/USD | GBP/USD | USD/JPY | USD/CHF | USD/CAD | AUD/USD | NZD/USD | EUR/JPY | GBP/JPY |
| Resist. 3 | 1.3169 | 1.6348 | 79.27 | 0.9369 | 0.9820 | 1.0533 | 0.8354 | 103.72 | 128.87 |
| Resist. 2 | 1.3138 | 1.6321 | 79.11 | 0.9347 | 0.9802 | 1.0506 | 0.8333 | 103.44 | 128.58 |
| Resist. 1 | 1.3107 | 1.6295 | 78.95 | 0.9326 | 0.9785 | 1.0479 | 0.8311 | 103.15 | 128.28 |
| Spot | 1.3046 | 1.6241 | 78.63 | 0.9282 | 0.9750 | 1.0426 | 0.8267 | 102.57 | 127.69 |
| Support 1 | 1.2985 | 1.6187 | 78.31 | 0.9238 | 0.9715 | 1.0373 | 0.8223 | 101.99 | 127.10 |
| Support 2 | 1.2954 | 1.6161 | 78.15 | 0.9217 | 0.9698 | 1.0346 | 0.8201 | 101.70 | 126.81 |
| Support 3 | 1.2923 | 1.6134 | 77.99 | 0.9195 | 0.9680 | 1.0319 | 0.8180 | 101.42 | 126.51 |
v
--- Written by: John Kicklighter, Senior Currency Strategist for DailyFX.com
To contact John, email jkicklighter@dailyfx.com. Follow me on twitter at http://www.twitter.com/JohnKicklighter
To be added to John's email distribution list, send an email with the subject line "Distribution List" to jkicklighter@dailyfx.com.
Additional Content:Money Management Video
The information contained herein is derived from sources we believe to be reliable, but of which we have not independently verified. Forex Capital Markets, L.L.C.® assumes no responsibility for errors, inaccuracies or omissions in these materials, nor shall it be liable for damages arising out of any person's reliance upon this information. Forex Capital Markets, L.L.C.® does not warrant the accuracy or completeness of the information, text, graphics, links or other items contained within these materials. Forex Capital Markets, L.L.C.® shall not be liable for any special, indirect, incidental, or consequential damages, including without limitation losses, lost revenues, or lost profits that may result from these materials. Opinions and estimates constitute our judgment and are subject to change without notice. Past performance is not indicative of future results.
DailyFX provides forex news and technical analysis on the trends that influence the global currency markets.