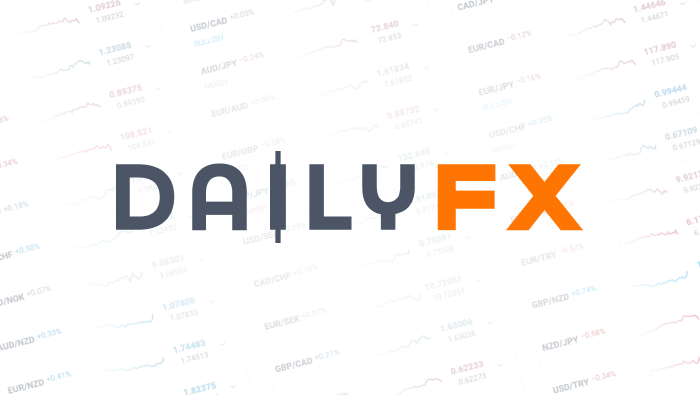 Dollar: Fed Stimulus Drives EURUSD to 1.3000 - Trend or Reverse?
Dollar

: Fed Stimulus Drives EURUSD to 1.3000 - Trend or Reverse?

Euro

Traders Can't Ignore Fundamental Problems for Long

Australian Dollar within Reach of 1.6000

Japanese Yen: Are Azumi's Warnings of Action Hollow or Real?

Swiss Franc Moves Further from SNB's EURCHF 1.2000 Floor – For How Long?

New Zealand Dollar Posts Biggest Rally on the Day

Gold

Signals Trend as Metal Passes 1750 after Fed Announcement
Dollar: Fed Stimulus Drives EURUSD to 1.3000 - Trend or Reverse?
The highly-anticipated FOMC (Federal Open Market Committee) decision generated a hefty level of volatility and put the market on pace for a risk (bullish) and dollar (bearish) trend. The bearings may seem clear and consistent, but that 1.3000 break for EURUSD may not be the clear trend signal bulls might expect. There is little doubt as to the immediate influence of the US central bank's policy decision this past session. With the Dow Jones FXCM Dollar Index diving to a fresh six-month low below 9800 and the S&P 500 comfortable advancing beyond its four-and-a-half year highs above 1450, the combination of dollar selling and risk appetite paints a consistent story. With these benchmarks and other risk-sensitive assets offering a distinct correlation in the collective progress, we find one of the most reliable measures of fundamental trend.
When completely unrelated markets are running under the same banner (rising investor sentiment), there is a dominant theme at the helm of the financial ship. That is perhaps one of the most meaningful and consistent indications of trend development that is available to us. The level of correlation across the markets has certainly tightened, but the fundamental headwind this 'risk on' drive is heading into is as onerous as ever. Furthermore, we are still lacking the conviction in follow through that we find in hearty participation. We aren't at the level of open interest that we suffered through August's Summer Doldrums, but the multi-year trend of capital withdrawal is still in place. And, there is little hope of sustaining a trend if there isn't a market to feed bids as prices continue to move higher. To ensure the recent, impressive breakouts for EURUSD and equities have staying power, we need a fundamental adaptor that reconciles near-record low returns with very real fundamental risks.
The Fed (and other central banks) fills the gap between absolute risk-return potential and actual speculative positioning. The group's most recent offering attempts to supplement the imbalance. For traders, the short-term impact of the rate announcement was the first concern. And on that front, the central bank disappointed. Given the considerable build up in expectations ahead of the event, traders would have preferred a concise and front-loaded QE program like the previous two, $600 billion efforts. Instead, the vow to purchase $45 billion in MBS a month ($85 billion if we take into consideration the Operation Twist adjustments through the end of the year) is vague for the short-term trader looking to take advantage of a heavy-handed investor. Of course, a dynamic policy effort that targets employment can have the better long-term effect on growth. But, hat brings us back to the question of whether stimulus is the answer to the world's ills. Skepticism has grown, and a risk trends will struggle.
Euro Traders Can't Ignore Fundamental Problems for Long
It's easy to overlook a blatant rerun when there is something flashy to distract us. That was the case with the euro this past session (and generally the past few weeks). Preoccupied by the show of the Fed's event and running on the endorphin rush of a fresh round of stimulus (everything looks better when a safety net is rolled out), the dollar-weakened EURUSD captured the market's attention with its drive above 1.3000. And yet, the currency was showing a more restrained performance in other crosses as the newswires fed remarkably discouraging updates for the region. This past session, we learned from Greece's IMF representative that the country would require more aid – a claim the country's officials denied, but investors don't have a hard time believing heading into the EU Summit. Another story to watch is the assurance by Spain and Italy that they don't need to tap the ECB's new OMT program. Buying time and reacting to a revived crisis...we've seen this episode…
Australian Dollar within Reach of 1.6000
AUDUSD is still mulling its convictions. The Aussie dollar has rallied for the third consecutive day (five of the past six sessions) after the Fed's decision to further remove risk from carry traders' plates. Yet, the push higher for the currency didn't have the same intensity of the highly-publicized Dow Jones Industrial Average move through 13,500. Stability can be a sign of consistency; but against the backdrop of a doubtful future for risk taking, the measured pace before the 1.6000 level threatens to restrain the pair. The 12-month RBA rate outlook has improved with sentiment (there is a fundamental correlation there), but any whiff of reversal from capital markets and this currency will succumb quickly.
Japanese Yen: Are Azumi's Warnings of Action Hollow or Real?
Thursday morning, Japanese Finance Minister Azumi repeated that he would not tolerate speculative control of the yen-exchange rate. This morning, Ministry official Nakao labeled the USDJPY price action that followed the Fed decision as 'speculative' and stated that he briefed the Azumi on the matter. The markets brush off warnings from Japanese officials nowadays. However, we should be careful. The Fed, ECB and BoE have all introduced flexible stimulus policies these past months and the Bank of Japan has a policy decision next week.
Swiss Franc Moves Further from SNB's EURCHF 1.2000 Floor – For How Long?
If you wait long enough, good things may happen. At least they did for the SNB. At the Swiss central bank meeting Thursday morning, the policy group maintained its policy stance (vowing unlimited euro purchases at 1.2000 on the EURCHF) as the markets have lifted some of the pressure off their shoulders. We haven't seen a material advance like this from this pair since November. Now if only the Euro crisis were truly passed…
New Zealand Dollar Posts Biggest Rally on the Day
There was considerable excitement surrounding the market activity through this past session, but key levels belied relatively restrained initial follow through. For the kiwi, however, having gotten the initial breakout above 0.8150 out of the way Wednesday; momentum was more readily available. The carry currency enjoyed the best performance of the majors (by a wide margin). Though, traders know leverage works both ways.
Gold Signals Trend as Metal Passes 1750 after Fed Announcement
Whether the stimulus effort by the Fed is enough to sustain risk appetite trends or not is of little consequence to gold. Central bank balance sheet building promotes inflation and undermines the natural value of currencies. That is the lifeblood of an alternative store of wealth like gold. The metal posted one of the most impressive rallies above 1750 on the day. The only thing that can stop it is a material recovery for the dollar.
**For a full list of upcoming event risk and past releases, go towww.dailyfx.com/calendar
ECONOMIC DATA
Next 24 Hours
GMT

Currency

Release

Survey

Previous

Comments

1:00

NZD

ANZ Consumer Confidence Index (SEP)

-

114.1

New Zealand consumer confidence seen to pick up from RBNZ easing

1:00

NZD

ANZ Consumer Confidence (MoM) (SEP)

-

3.3%

9:00

EUR

Euro-Zone CPI - Core (YoY) (AUG)

1.7%

1.7%

Eurozone inflation may see moderate weakness, may give ECB more scope to cut

9:00

EUR

Euro-Zone CPI (MoM)(AUG)

0.4%

-0.5%

9:00

EUR

Euro-Zone CPI (YoY) (AUG)

2.6%

2.4%

9:00

EUR

Euro-Zone Employment (QoQ) (2Q)

-

-0.2%

Eurozone labor market remains weak on overall economy

9:00

EUR

Euro-Zone Employment (YoY) (2Q)

-

-0.5%

12:30

CAD

Manufacturing Shipments (MoM) (JUL)

0.6%

-0.4%

Manufacturing sector volatile

12:30

USD

CPI (MoM) (AUG)

0.5%

0.0%

US core inflation expected to be stable, within range of Fed targets. Tightening may continue to be delayed

12:30

USD

CPI Ex Food & Energy (MoM) (AUG)

0.2%

0.1%

12:30

USD

CPI (YoY) (AUG)

1.6%

1.4%

12:30

USD

CPI Ex Food & Energy (YoY) (AUG)

2.0%

2.1%

12:30

USD

Advance Retail Sales (AUG)

0.7%

0.8%

US retail sales expected to weaken, gives additional stimulus support

12:30

USD

Retail Sales Ex Auto & Gas (AUG)

0.4%

0.9%

12:30

USD

Retail Sales "Control Group" (AUG)

0.3%

0.9%

12:30

USD

Retail Sales Less Autos (AUG)

0.6%

0.8%

13:15

USD

Capacity Utilization (AUG)

79.3%

79.3%

Manufacturing and heavy industries seen to continue gradual improvement

13:15

USD

Industrial Production (AUG)

0.1%

0.6%

13:15

USD

Manufacturing (SIC) Production (AUG)

-

0.5%

13:55

USD

U. of Michigan Confidence (SEP P)

74

74.3

Consumer confidence expected to drop slightly after growth during summer months

14:00

USD

Business Inventories (JUL)

0.3%

0.1%

Investment higher

-:-

CNY

Actual FDI (YoY) (AUG)

-5.8%

-8.7%

Outflows expected to continue as economy slows down
| | | |
| --- | --- | --- |
| GMT | Currency | Upcoming Events & Speeches |
| -:- | ALL | G20 Meeting of Fin Mins and Central Bankers |
| -:- | EUR | EU Finance Ministers, Central Bankers Meet |
| -:- | EUR | Greece to Propose Budget Cut Plans |
| -:- | USD | Federal Reserve's Symposium on Stress Testing Models |
SUPPORT AND RESISTANCE LEVELS
To see updated SUPPORT AND RESISTANCE LEVELS for the Majors, visitTechnical Analysis Portal
To see updated PIVOT POINT LEVELS for the Majors and Crosses, visit ourPivot Point Table
CLASSIC SUPPORT AND RESISTANCE
EMERGING MARKETS 18:00 GMT

SCANDIES CURRENCIES 18:00 GMT

Currency

USDMXN

USDTRY

USDZAR

USDHKD

USDSGD

Currency

USDSEK

USDDKK

USDNOK

Resist 2

15.5900

2.0000

9.2080

7.8165

1.3650

Resist 2

7.5800

5.6625

6.1150

Resist 1

15.0000

1.9000

8.5800

7.8075

1.3250

Resist 1

6.5175

5.3100

5.7075

Spot

12.8125

1.7961

8.2472

7.7534

1.2237

Spot

6.5695

5.7315

5.7043

Support 1

12.5000

1.6500

6.5575

7.7490

1.2000

Support 1

6.0800

5.1050

5.3040

Support 2

11.5200

1.5725

6.4295

7.7450

1.1800

Support 2

5.8085

4.9115

4.9410
INTRA-DAY PROBABILITY BANDS 18:00 GMT
| | | | | | | | | | |
| --- | --- | --- | --- | --- | --- | --- | --- | --- | --- |
| Currency | EUR/USD | GBP/USD | USD/JPY | USD/CHF | USD/CAD | AUD/USD | NZD/USD | EUR/JPY | GBP/JPY |
| Resist. 3 | 1.3124 | 1.6279 | 78.13 | 0.9432 | 0.9732 | 1.0673 | 0.8417 | 101.96 | 126.50 |
| Resist. 2 | 1.3095 | 1.6252 | 77.99 | 0.9411 | 0.9716 | 1.0648 | 0.8397 | 101.69 | 126.23 |
| Resist. 1 | 1.3066 | 1.6225 | 77.85 | 0.9389 | 0.9700 | 1.0622 | 0.8377 | 101.42 | 125.97 |
| Spot | 1.3007 | 1.6172 | 77.56 | 0.9345 | 0.9668 | 1.0572 | 0.8336 | 100.89 | 125.44 |
| Support 1 | 1.2948 | 1.6119 | 77.27 | 0.9301 | 0.9636 | 1.0522 | 0.8295 | 100.36 | 124.91 |
| Support 2 | 1.2919 | 1.6092 | 77.13 | 0.9279 | 0.9620 | 1.0496 | 0.8275 | 100.09 | 124.64 |
| Support 3 | 1.2890 | 1.6065 | 76.99 | 0.9258 | 0.9604 | 1.0471 | 0.8255 | 99.82 | 124.37 |
v
--- Written by: John Kicklighter, Senior Currency Strategist for DailyFX.com
To contact John, email jkicklighter@dailyfx.com. Follow me on twitter at http://www.twitter.com/JohnKicklighter
To be added to John's email distribution list, send an email with the subject line "Distribution List" to jkicklighter@dailyfx.com.
Additional Content:Money Management Video
The information contained herein is derived from sources we believe to be reliable, but of which we have not independently verified. Forex Capital Markets, L.L.C.® assumes no responsibility for errors, inaccuracies or omissions in these materials, nor shall it be liable for damages arising out of any person's reliance upon this information. Forex Capital Markets, L.L.C.® does not warrant the accuracy or completeness of the information, text, graphics, links or other items contained within these materials. Forex Capital Markets, L.L.C.® shall not be liable for any special, indirect, incidental, or consequential damages, including without limitation losses, lost revenues, or lost profits that may result from these materials. Opinions and estimates constitute our judgment and are subject to change without notice. Past performance is not indicative of future results.
DailyFX provides forex news and technical analysis on the trends that influence the global currency markets.