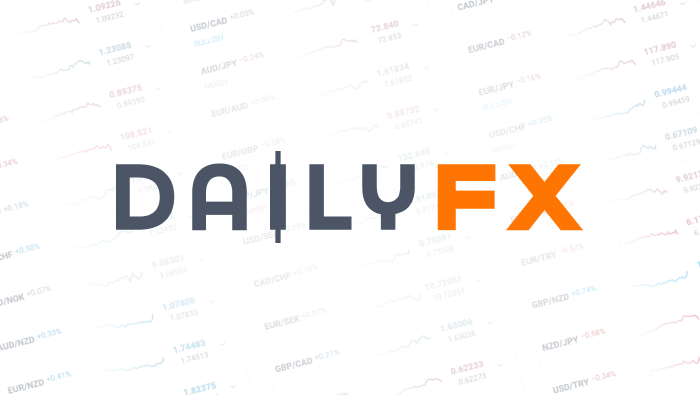 Dollar Set for Extreme Move on Heavily Speculated Fed Decision
Dollar Set for Extreme Move on Heavily Speculated Fed Decision

Euro: Once the QE3 Dust Settles, Market Will Realize EU Crisis Revived

Australian Dollar Particularly At-Risk Major to FOMC Volatility Due to Yield

British Pound Looking Heavy after Month-Long Advance on Flimsy Fundamentals

Swiss Franc Traders will Write off SNB's Reassurance, Soon Return EURCHF to 1.20

New Zealand Dollar Little Moved after RBNZ Rate Hold, Growth Downgrade

Gold

: A Tumble Below 1725 is the Fed Doesn't Deliver
Dollar Set for Extreme Move on Heavily Speculated Fed Decision
It's finally upon us – the most decisive fundamental catalyst for the dollar and capital markets in months: the Federal Open Market Committee's (FOMC) September rate decision. Direction is highly contested, but volatility is near certain. So, while there is disagreement over whether the EURUSD's next move will be above 1.3000 or below 1.2750; we won't have to wait for weeks or even days for this big trend shift to present itself. Trading any meaningful event risk is a delicate process, but the level of explosiveness and the fundamental skew that speculation has imparted for this policy decision makes it particularly tricky to navigate. Before we can determine which direction the dollar and S&P 500 take on the release, we first have to identify what is at stake and what impact speculation has had on the ultimate outcome.
Since the peak of the global financial crisis back in late 2008, US policymakers have maintained a strategy of providing support for the economy and financial markets. This initially began with the renowned TARP and TALF programs, but investors eventually came to identify the overarching effort with the Fed's more recent stimulus programs (QE1, QE2 and Operation Twist). The end result of supporting growth, employment and greater levels of investment are an increase in risk appetite. US equity markets are perhaps the most biased reflection of speculative sentiment, so more stimulus typically provides a temporary lift to benchmarks like the S&P 500 and Dow. However, there are eventually 'saturation points' where underlying growth and revenues overrides temporary support. For the dollar, the situation is exactly reversed. The greenback is the world's safe haven, so an increase in risk taking translates into dollar selling.
Therefore, the black-and-white reaction to the upcoming rate decision is that a new stimulus push would send the dollar tumbling and equities rallying. However, the event is not that clear cut. Market's act to price in probable / expected outcomes, and we have seen anticipation of a QE3-like outcome hit unprecedented levels this go around. The Fed's own cautionary tone with forecasts, multi-year highs in capital markets and a building trend of investors moving their funds to the sidelines (intensifying the influence of pure speculators) has leveraged hope for more support. There are no definitive measures, but we can see in market performance and correlations that a QE3-level program is expected.
With the bar set high, the central bank finds itself in a position where it risks causing heavy market turmoil should it not meet expectations. A $500-600 billion dollar purchase program that targets Treasury and MBS purchases is the baseline. Anything less (no program, a simple extension of rate guidance) would find a market overextended on hope and thereby has to sell off the buildup positions over the past three months – a move that would send the dollar rallying sharply (especially after the recent push from the Moody's downgrade warning). 'Beating' expectations is, alternatively, difficult to do give the conviction of the markets. A proposed 'open-ended' stimulus program that sets the amount of support to the 'need' (performance of the economy, employment) could offer such a push. But there, follow through will be slower and choppy.
Euro: Once the QE3 Dust Settles, Market Will Realize EU Crisis Revived
The euro will certainly be tapped into the US support effort. As the FX market's most fundamentally-troubled major, a general sense of confidence is critical to sustaining its advance. If the Fed doesn't deliver on speculators' lofty expectations, euro traders won't have to look hard to have a reason to sell the shared currency. So far this week, we have been reminded that recent votes (like Germany's ESM decision) are necessary steps to merely make progress on the rescue effort. Furthermore, with Spanish Prime Minister Rajoy's recent suggestion that he may not need to ask for a full bailout, we recognize the ECB's new program has limitations (conditions, need for request) and is another reactive effort. If sentiment sours, we will easily be reminded of the Eurozone's long-term fight as well as Greece's struggle to get budget approval.
Australian Dollar Particularly At-Risk Major to FOMC Volatility Due to Yield
Knowing that we are heading into an event that can significantly alter the bearings on market-wide confidence, it isn't difficult to see why the Australian dollar is at particular risk. As the preferred, high-yield currency, it will see a leveraged reaction to such fundamental swings. Furthermore, given the quick drop in rate expectations from mid-August (cuts of 50bp to 100 bps), the intensity is particularly concentrated.
British Pound Looking Heavy after Month-Long Advance on Flimsy Fundamentals
Over the past month, the sterling has gained significant ground against both high-yield (3.1 percent versus Aussie) and safe haven (2.6 percent versus dollar) currencies alike. This strength is more a side effect of the euro's recovery rather than inherent performance – hence the biggest jump in jobs in two years did little Wednesday. That means the pound has little buffer to a euro fear or risk aversion return…
Swiss Franc Traders will Write off SNB's Reassurance, Soon Return EURCHF to 1.20
We are heading into the SNB's quarterly monetary policy gathering, and conditions are a little different this go around. Unlikely the previous three meetings, the EURCHF is neither falling or anchored to the imposed 1.2000-floor. Given the central bank's moves the past year, it is unlikely they take advantage and mount an offensive (raise the floor). Instead, they will most likely hold, and leave the pair's fate to the Euro.
New Zealand Dollar Little Moved after RBNZ Rate Hold, Growth Downgrade
Considering the RBNZ has held its benchmark lending rate at 2.50 percent steady since March 2011 and Governor Bollard has maintained a slight hawkish bias through the past year, the market sets its expectations for changes very low. No surprises were offered on policy this meet. That said, a downgraded 2013 growth (2.2 percent) and inflation (1.7 percent) forecast add to concerns that the currency is a burden.
Gold: A Tumble Below 1725 is the Fed Doesn't Deliver
Over the past three trading days, gold's range has averaged a tame 20 points. That is particularly remarkable given the 135 point-plus rally since mid-August and 2.1 percent surge on Friday alone. The drive above 1700 last week was arguably a combination of fresh ECB stimulus (OMT) and the NFPs leveraging QE3 expectations. If that is built into the metal's price now, disappointment would mean a fast drop below 1725.
**For a full list of upcoming event risk and past releases, go towww.dailyfx.com/calendar
ECONOMIC DATA
Next 24 Hours
GMT

Currency

Release

Survey

Previous

Comments

1:00

AUD

Consumer Inflation Expectation (SEP)

-

2.4%

Slowdown in prices may put more pressure on RBA to ease

4:00

JPY

Tokyo Condominium Sales (YoY) (AUG)

-

-1.0%

Real estate demand decreasing

7:15

CHF

Producer & Import Prices (MoM) (AUG)

-0.1%

-0.3%

Prices expected to continue decreasing though deflation not expected to be main problem

7:15

CHF

Producer & Import Prices (YoY) (AUG)

-0.7%

-1.8%

7:30

CHF

Swiss National Bank Rate Decision

0.00%

0.00%

Swiss franc floor expected to be held, though more rhetoric may be possible

9:00

EUR

Euro-Zone Labor Costs (YoY) (2Q)

1.6%

2.0%

Steady decrease in labor cost may be beneficial for core states

12:00

USD

RBC Consumer Outlook Index (SEP)

-

46.4

Index recovering moderately

12:30

USD

PPI Ex Food & Energy (MoM) (AUG)

0.2%

0.4%

Producer price indices expected to grow again, though effects may be due to higher commodity prices

12:30

USD

PPI (YoY) (AUG)

1.5%

0.5%

12:30

USD

PPI Ex Food & Energy (YoY) (AUG)

2.6%

2.5%

12:30

USD

PPI (MoM) (AUG)

1.0%

0.3%

12:30

USD

Initial Jobless Claims (SEP 8)

370K

365K

Weekly data may still be sensitive as labor market seen to drive FOMC decisions

12:30

USD

Continuing Claims (SEP 1)

3309K

3322K

12:30

CAD

Capacity Utilization Rate

81.2%

80.7%

Canadian economy still strong

12:30

CAD

New Housing Price Index (MoM)

0.1%

0.2%

House prices increasing may mean recovery in construction sector

12:30

CAD

New Housing Price Index (YoY)

2.4%

2.3%

16:30

USD

Federal Open Market Committee Rate Decision

0.25%

0.25%

Fed expected hold rate, but after weak NFPs, most expect some form of stimulus. New policy that fails to meet expectations may cause dollar to rally

18:00

USD

Monthly Budget Statement (AUG)

-$155.0B

-$134.1B

Budgetary deficit continues to widen

22:45

NZD

Food Prices (MoM) (AUG)

-

0.2%

Food price growth subsiding
| | | |
| --- | --- | --- |
| GMT | Currency | Upcoming Events & Speeches |
| 1:30 | AUD | RBA Publishes Quarterly Bulletin |
| 18:00 | USD | FOMC to Release Projections of Economy and Fed Funds Rate |
| 18:15 | USD | Fed's Bernanke Holds Press Conference |
SUPPORT AND RESISTANCE LEVELS
To see updated SUPPORT AND RESISTANCE LEVELS for the Majors, visitTechnical Analysis Portal
To see updated PIVOT POINT LEVELS for the Majors and Crosses, visit ourPivot Point Table
CLASSIC SUPPORT AND RESISTANCE
EMERGING MARKETS 18:00 GMT

SCANDIES CURRENCIES 18:00 GMT

Currency

USDMXN

USDTRY

USDZAR

USDHKD

USDSGD

Currency

USDSEK

USDDKK

USDNOK

Resist 2

15.5900

2.0000

9.2080

7.8165

1.3650

Resist 2

7.5800

5.6625

6.1150

Resist 1

15.0000

1.9000

8.5800

7.8075

1.3250

Resist 1

6.5175

5.3100

5.7075

Spot

12.9808

1.7969

8.1709

7.7559

1.2358

Spot

6.5963

5.8140

5.7205

Support 1

12.5000

1.6500

6.5575

7.7490

1.2000

Support 1

6.0800

5.1050

5.3040

Support 2

11.5200

1.5725

6.4295

7.7450

1.1800

Support 2

5.8085

4.9115

4.9410
INTRA-DAY PROBABILITY BANDS 18:00 GMT
| | | | | | | | | | |
| --- | --- | --- | --- | --- | --- | --- | --- | --- | --- |
| Currency | EUR/USD | GBP/USD | USD/JPY | USD/CHF | USD/CAD | AUD/USD | NZD/USD | EUR/JPY | GBP/JPY |
| Resist. 3 | 1.2935 | 1.6122 | 78.82 | 0.9536 | 0.9855 | 1.0490 | 0.8210 | 101.41 | 126.42 |
| Resist. 2 | 1.2905 | 1.6094 | 78.68 | 0.9513 | 0.9838 | 1.0464 | 0.8189 | 101.12 | 126.12 |
| Resist. 1 | 1.2875 | 1.6066 | 78.53 | 0.9490 | 0.9821 | 1.0437 | 0.8167 | 100.83 | 125.82 |
| Spot | 1.2816 | 1.6010 | 78.24 | 0.9444 | 0.9786 | 1.0385 | 0.8125 | 100.25 | 125.23 |
| Support 1 | 1.2757 | 1.5954 | 77.95 | 0.9398 | 0.9751 | 1.0333 | 0.8083 | 99.67 | 124.63 |
| Support 2 | 1.2727 | 1.5926 | 77.80 | 0.9375 | 0.9734 | 1.0306 | 0.8061 | 99.38 | 124.33 |
| Support 3 | 1.2697 | 1.5898 | 77.66 | 0.9352 | 0.9717 | 1.0280 | 0.8040 | 99.09 | 124.03 |
v
--- Written by: John Kicklighter, Senior Currency Strategist for DailyFX.com
To contact John, email jkicklighter@dailyfx.com. Follow me on twitter at http://www.twitter.com/JohnKicklighter
To be added to John's email distribution list, send an email with the subject line "Distribution List" to jkicklighter@dailyfx.com.
Additional Content:Money Management Video
The information contained herein is derived from sources we believe to be reliable, but of which we have not independently verified. Forex Capital Markets, L.L.C.® assumes no responsibility for errors, inaccuracies or omissions in these materials, nor shall it be liable for damages arising out of any person's reliance upon this information. Forex Capital Markets, L.L.C.® does not warrant the accuracy or completeness of the information, text, graphics, links or other items contained within these materials. Forex Capital Markets, L.L.C.® shall not be liable for any special, indirect, incidental, or consequential damages, including without limitation losses, lost revenues, or lost profits that may result from these materials. Opinions and estimates constitute our judgment and are subject to change without notice. Past performance is not indicative of future results.
DailyFX provides forex news and technical analysis on the trends that influence the global currency markets.