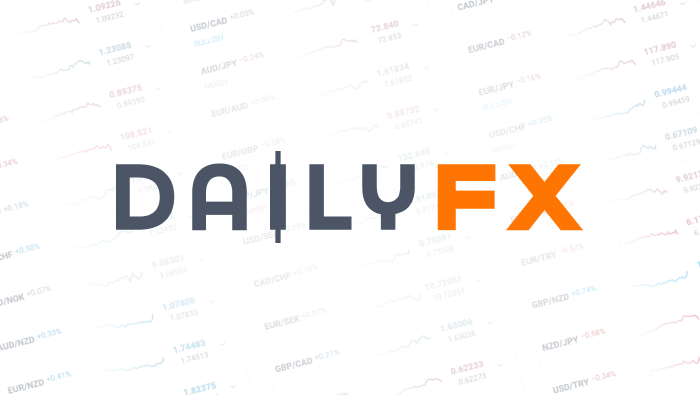 Dollar Unlikely to Clear 1.2625 Against Euro Ahead of ECB
Dollar Unlikely to Clear 1.2600 Against Euro Ahead of ECB

Euro Finds Surprisingly Limited Progress from Amped Draghi Stimulus Talk

Australian Dollar Extends Tumble, 11-Day Tumble Versus GBP and 9 for AUDCAD

British Pound Unmoved by Service Sector Data, 1.5900 Range Top Holding

Canadian Dollar: Primed for a Breakout with the Right BoC Comments

Swiss Franc: 2Q GDP Shows Contraction – Evidence for More SNB Intervention?

Gold

Extends Five-Month High but Momentum Likely to Die Prior to ECB
Dollar Unlikely to Clear 1.2625 Against Euro Ahead of ECB
The dollar rallied over 100 pips against the Euro this past trading session, but anxious traders shouldn't take this to mean an immediate trend is in place. In fact, a collection of support for EURUSD around the 1.2525/2500 mark fits in well with the backdrop market conditions to firm up a range from both currency and pair before this week's critical event risk. For the Dow Jones FXCM Dollar Index (ticker = USDollar), a corresponding resistance is found at 10,030. A strong risk aversion draft (the greatest possible driver for the greenback) has been a constant threat through weeks of low liquidity, fundamentally-questionable advance for the capital markets. However, without a common catalyst and theme to organize the market's efforts, it will be exceedingly difficult to persuade trend generation. These same conditions are even more dissuasive to a serious risk-appetite run (dollar selloff). Though we have drifted in that direction for weeks, the outlook for economic activity, yields and financial stability have steadily deteriorated in the background. Consequently, a EURUSD move above the two-month high 1.2625 level is an even more daunting hurdle. That leaves a fundamentally-hemmed range until event risk can force a breakout.
We don't have to wait very long before the heat is turned up on risk trends and the majors though – and that can actually further secure congestion in the interim. With speculators returning to their terminals after the summer lull and extended US holiday weekend, there is a growing pressure that naturally comes with an influx in interest. From volume measures, we have seen that even if these market participants are there, they are staying their hand. Activity levels on the S&P 500 Index retreated from Friday's swell and Tuesday's tally is still 17 percent below the three-month average volume reading. That said, expectations for a pickup in activity are growing. The market's preferred 'fear' measure, the VIX Index, jumped to a fresh one-month high Tuesday and the EURUSD's one-week implied (expected) volatility reading is standing at a one-month high (10.9 percent) as well. We await either the ECB decision to stir Euro-area crisis concerns or Fiday's NFPs to generate volatility that investors are used to seeing with the data. Heading into this event risk there is little reason to take a large stake – especially ahead of next week.
Euro Finds Surprisingly Limited Progress from Amped Draghi Stimulus Talk
I'm never one for unofficial and unconfirmed reports, but the markets will oftentimes find enough interest to generate volatility on conjecture. That said, reports Monday that ECB President Draghi was supporting central bank purchases of government bonds in the closed-door Parliamentary meeting did little to lift the euro. Come Tuesday, those questionable recollections were confirmed. In fact, the intensity of the monetary policy officials' support for stimulus was undersold. A recording of Draghi's testimony had the central banker suggesting that bond purchases were essential to the Euro's survival. He would also remark that inflation cannot be stabilized in a fractured Euro Zone and current policy was working on only a few of the region's nations. This is exceptionally biased language from a person that typically has to default to a neutral stance. In turn, we would assume that this language lends itself to the ECB pursuing a renewed (potentially open-ended) bond purchasing program. And yet, the euro slid through the day. This may be a sign that such an outcome is already fully priced or recognition that it won't come this week.
Australian Dollar Extends Tumble, 11-Day Tumble Versus GBP and 9 for AUDCAD
The RBA rate decision this past session represented an opportunity for the Aussie dollar to curb its incredible selloff. We have seen pairs like AUDUSD and AUDJPY (normally moving step for step with traditional risk appetite measures like the S&P 500) extend their respective declines as sentiment levels off ahead of major event risk later this week. This standout move is driven by a deterioration in RBA rate expectations - the primary appeal of the Aussie dollar. In the past few weeks the 12-month rate forecast swelled from pricing in 50bps worth of cuts to 100bps of cuts. That being said, the central bank's hold and neutral (but hawkish leaning) commentary represented an opportunity to shake bears confidence. Quite the contrary, GBPAUD printed a 11th consecutive advance and AUDCAD a 9th straight decline.
British Pound Unmoved by Service Sector Data, 1.5900 Range Top Holding
The sterling continues to face fundamental waves with hardly an acknowledgment of its influence. The service-sector activity report (PMI reading) for August was released early with a bigger than expect jump (53.7 reading). This was the biggest month-over-month improvement in the reading since March 2011 and a five-month high, but the pound hardly flinched. When handling fundamentals, we need to find the most influential catalysts. For the sterling, that is the level of crisis for the Euro-area and the domestic balance between growth and austerity.
Canadian Dollar: Primed for a Breakout with the Right BoC Comments
So far this week, USDCAD has carved out an anemic 30-pip range – exceptionally narrow even for a quiet pair like this. Given the loonie's greater distance from the extremes of the risk-reward spectrum, it is a stretch just to assume that week-end event risk can easily decide a new trend for this currency and pair. That being said, a tight range like this may actually leverage the market-impact of domestic event risk: the BoC rate decision. The central bank is unlikely to alter its stance, but an antsy market may use its imagination. A dovish turn would be a big shift.
Swiss Franc: 2Q GDP Shows Contraction – Evidence for More SNB Intervention?
Even the most patient traders are giving up on EURCHF. The pair seems permanently anchored to the 1.2000 floor that the SNB defined nearly a year ago despite constant threats and supposed improvements in the Euro-crisis. There will eventually be a tipping point, however, and the report that the Swiss economy contracted in the second quarter brings us slightly closer to it. If the ECB fails to step up, the SNB may have to.
Gold Extends Five-Month High but Momentum Likely to Die Prior to ECB
Gold roses for a third consecutive day Tuesday, but the momentum seen on Friday has clearly evaporated. The critical, two-phase breakout above 1625 and then 1675 was founded on stimulus expectations. Whether the Fed or ECB pursued further easing, devaluing one or both of the world's most liquid currencies means a greater demand for an alternative store of wealth. Yet, there is only so much pricing in speculation can accomplish. Eventually we need action. And so, we are unlikely to see much more progress until the ECB confirms or denies action Thursday.
**For a full list of upcoming event risk and past releases, go towww.dailyfx.com/calendar
ECONOMIC DATA
Next 24 Hours
GMT

Currency

Release

Survey

Previous

Comments

1:30

AUD

Gross Domestic Product (QoQ) (2Q)

0.8%

1.3%

Australian GDP expected to weaken on slower consumer spending

1:30

AUD

Gross Domestic Product (YoY) (2Q)

3.7%

4.3%

2:30

CNY

HSBC Services PMI (AUG)

-

53.1

Private index also showing growth

7:15

CHF

Consumer Price Index (YoY) (AUG)

-0.4%

-0.7%

Swiss deflation expected to continue, though SNB unlikely to introduce new measures before major European risk events

7:15

CHF

CPI - EU Harmonized (MoM) (AUG)

-

-0.3%

7:15

CHF

CPI - EU Harmonized (YoY) (AUG)

-

-0.8%

7:15

CHF

Consumer Price Index (MoM) (AUG)

0.1%

-0.5%

7:45

EUR

Italian PMI Services (AUG)

-

43

European services industry expected stagnant; final numbers not expected to change

7:50

EUR

French PMI Services (AUG F)

50.2

50.2

7:55

EUR

German PMI Services (AUG F)

48.3

48.3

8:00

EUR

Euro-Zone PMI Services (AUG F)

47.5

47.5

8:00

EUR

Euro-Zone PMI Composite (AUG F)

46.6

46.6

8:30

GBP

Official Reserves (Changes) (AUG)

-

$528M

Reserves dropping on spending

9:00

EUR

Euro-Zone Retail Sales (MoM) (JUL)

-0.2%

0.1%

Retail sales expected weaker in July, similar to other stagnant and weakening European data

9:00

EUR

Euro-Zone Retail Sales (YoY) (JUL)

-1.7%

-1.2%

11:00

USD

MBA Mortgage Applications (AUG 31)

-

-4.3%

Weekly data unlikely to move market

12:30

USD

Non-Farm Productivity (2Q F)

1.8%

1.6%

Final Q2 labor data shown to be moderately growing, though not declining

12:30

USD

Unit Labor Costs (2Q F)

1.5%

1.7%

13:00

CAD

Bank of Canada Rate Decision

1.00%

1.00%

Rate expected to be held even though Canadian economy seen to recover; commentary expected to be bullish

13:45

USD

ISM New York (AUG)

-

55.2

New York industries seen to grow moderately

23:50

JPY

Japan Buying Foreign Bonds (AUG 31)

-

¥1047.7B

Shift of funds from equities to fixed income may still indicate continued uncertainty as investors look for safety

23:50

JPY

Japan Buying Foreign Stocks (AUG 31)

-

-¥49.6B

23:50

JPY

Foreign Buying Japan Bonds (AUG 31)

-

¥215.4B

23:50

JPY

Foreign Buying Japan Stocks (AUG 31)

-

-¥135.0B
| | | |
| --- | --- | --- |
| GMT | Currency | Upcoming Events & Speeches |
| 1:30 | JPY | BOJ Board Member Miyao's Speech and Press Conference |
| -:- | EUR | EU's Van Rompuy and France's Holland to Meet |
SUPPORT AND RESISTANCE LEVELS
To see updated SUPPORT AND RESISTANCE LEVELS for the Majors, visitTechnical Analysis Portal
To see updated PIVOT POINT LEVELS for the Majors and Crosses, visit ourPivot Point Table
CLASSIC SUPPORT AND RESISTANCE
EMERGING MARKETS 18:00 GMT

SCANDIES CURRENCIES 18:00 GMT

Currency

USDMXN

USDTRY

USDZAR

USDHKD

USDSGD

Currency

USDSEK

USDDKK

USDNOK

Resist 2

15.5900

2.0000

9.2080

7.8165

1.3650

Resist 2

7.5800

5.6625

6.1150

Resist 1

15.0000

1.9000

8.5800

7.8075

1.3250

Resist 1

6.5175

5.3100

5.7075

Spot

13.1897

1.8213

8.4184

7.7564

1.2479

Spot

6.7284

5.9439

5.8178

Support 1

12.5000

1.6500

6.5575

7.7490

1.2000

Support 1

6.0800

5.1050

5.3040

Support 2

11.5200

1.5725

6.4295

7.7450

1.1800

Support 2

5.8085

4.9115

4.9410
INTRA-DAY PROBABILITY BANDS 18:00 GMT
| | | | | | | | | | |
| --- | --- | --- | --- | --- | --- | --- | --- | --- | --- |
| Currency | EUR/USD | GBP/USD | USD/JPY | USD/CHF | USD/CAD | AUD/USD | NZD/USD | EUR/JPY | GBP/JPY |
| Resist. 3 | 1.2667 | 1.5992 | 79.06 | 0.9686 | 0.9935 | 1.0322 | 0.8031 | 99.62 | 125.84 |
| Resist. 2 | 1.2634 | 1.5961 | 78.91 | 0.9660 | 0.9916 | 1.0293 | 0.8008 | 99.31 | 125.51 |
| Resist. 1 | 1.2601 | 1.5930 | 78.77 | 0.9634 | 0.9898 | 1.0264 | 0.7984 | 99.00 | 125.18 |
| Spot | 1.2536 | 1.5868 | 78.47 | 0.9583 | 0.9862 | 1.0206 | 0.7938 | 98.37 | 124.52 |
| Support 1 | 1.2471 | 1.5806 | 78.17 | 0.9532 | 0.9826 | 1.0148 | 0.7892 | 97.74 | 123.85 |
| Support 2 | 1.2438 | 1.5775 | 78.03 | 0.9506 | 0.9808 | 1.0119 | 0.7868 | 97.43 | 123.52 |
| Support 3 | 1.2405 | 1.5744 | 77.88 | 0.9480 | 0.9789 | 1.0090 | 0.7845 | 97.12 | 123.19 |
v
--- Written by: John Kicklighter, Senior Currency Strategist for DailyFX.com
To contact John, email jkicklighter@dailyfx.com. Follow me on twitter at http://www.twitter.com/JohnKicklighter
To be added to John's email distribution list, send an email with the subject line "Distribution List" to jkicklighter@dailyfx.com.
Additional Content:Money Management Video
The information contained herein is derived from sources we believe to be reliable, but of which we have not independently verified. Forex Capital Markets, L.L.C.® assumes no responsibility for errors, inaccuracies or omissions in these materials, nor shall it be liable for damages arising out of any person's reliance upon this information. Forex Capital Markets, L.L.C.® does not warrant the accuracy or completeness of the information, text, graphics, links or other items contained within these materials. Forex Capital Markets, L.L.C.® shall not be liable for any special, indirect, incidental, or consequential damages, including without limitation losses, lost revenues, or lost profits that may result from these materials. Opinions and estimates constitute our judgment and are subject to change without notice. Past performance is not indicative of future results.
DailyFX provides forex news and technical analysis on the trends that influence the global currency markets.