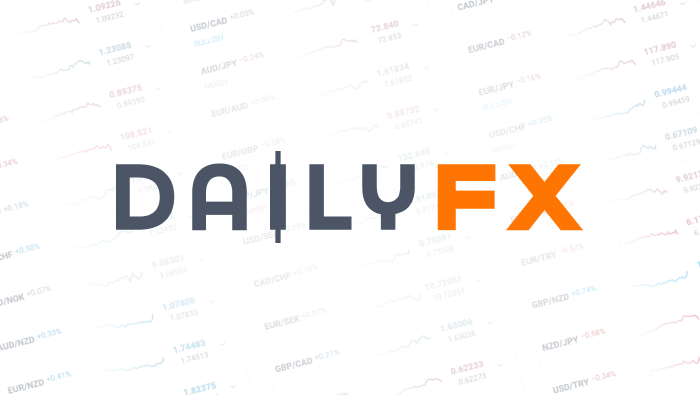 Euro: Officials Ramp up Speculation with Talk on ECB, Spain, Greece
Euro: Officials Ramp up Speculation with Talk on ECB, Spain, Greece

Dollar Ready to Move as Speculative Liquidity Returns

Australian Dollar: An RBA Hold May Carry More Market Impact than You May Think

British Pound Unimpressed by 'Better-than-Expected' Factory Activity Read

Swiss Franc: SNB's Jordan Reiterates EURCHF Commitment, Safety Demand Rises

Japanese Yen Response to Questionable Capital Spending Read Muted

Gold

May be the Ideal Measure of Stimulus Expectations
Euro: Officials Ramp up Speculation with Talk on ECB, Spain, Greece
We may not have been up to full speculative capacity Monday, but the Euro headlines were certainly doing their best to compensate. There were many angle of fundamental concern swirling around the region through the open of the week. Looking at the currency for guidance, the most market-moving update came from the EU Parliament meeting. Though the gathering was behind closed doors, lawmaker Gauzes noted that ECB President Draghi suggested the central bank could buy three-year government bonds and it would not be considered financing state debt. EURUSD managed to break a 30-pip range on the comments, but follow through wouldn't stick. Suggestions, optimal scenarios and efforts to buy time are eliciting less and less from speculators. And, without an optimistic bias, the masses are more aware of German Finance Minister Schaeuble's warning against expecting too much from the ECB and the EU's Olli Rehn's remark that Eurobonds would likely require a treaty change. In reality, an ECB rescue would likely require an EU rescue first. In other news, Spain is showing real pain with July deposit outflows and central bank borrowing from ECB surging; while Moody's downgraded the EU outlook (downgrade precursor). Conjecture versus cost.
Dollar Ready to Move as Speculative Liquidity Returns
The painful (for speculators) chop for the US dollar over the past two months will likely come to an end over within the next two weeks. Though there is a perceptible, descending slope to the Dow Jones FXCM Dollar Index's (ticker = USDollar) path since the June peak; there has been neither conviction nor genuine progress to the move. This lack of commitment reflects the benchmark currency's current position in the markets. Without a competitive rate to offer draw investment capital into the US, the dollar is wholly a reflection of safe haven demand. That isn't a bad role to carry given the current backdrop of slowing growth, building trouble in the Eurozone and emerging markets, near-record low rates of return globally and an extreme – and unnatural – low in volatility (fear) readings. The spark needed to touch off the meaningful debate in the course of the global financial markets and therefore risk trends is finally upon us. Though the market's taste for stimulus fodder (whether to offer justify hopes for more or undermine it) will most likely be fully sated with next week's Fed decision; the docket this week is will offer more than enough through European policy moves (meetings, Spain, ECB rate decision) as well as the Friday's amplifier: NFPs.
In the meantime, we need to keep a close eye on implied volatility measures. Reflections of expected activity (and given volatility brings uncertainty, which is in turn 'risk') are strong indicators for the safe haven dollar. Through this past week, we saw the equities-based VIX Index continue its climb from a five-year low (13.3 percent) to 18 percent while the FX-based version is just off a month high at 9.1 percent. This is a buildup in expected activity ahead of major event risk, but the measures are still extremely low given historical means and connections to fundamentals. Meanwhile, speculators will continue to debate the balance of impact between risk and dollar-valuation in the Fed's eventual decision on monetary policy. This is not a straight-forward 'yes' or 'no' decision. Rather, it is dynamic in that time is a factor and market conditions can alter the decision (rather than just the other way around). Chairman Ben Bernanke did little to give traders better clarity this past Friday at the Jackson Hole Economic Symposium. Highlights from this speech include a suggestion that further asset purchases wouldn't be ruled out (a more neutral tone than previously assessed) and a big increase in QE could undermine confidence in a smooth exit.
Australian Dollar: An RBA Hold May Carry More Market Impact than You May Think
The Aussie dollar was the weakest of the majors Monday – seemingly unusual for a risk-based currency and no risk trends. The source of its marked weakness was the disappointing Chinese manufacturing report. Though an update to the HSBC's flash reading, the confirmation of 10th monthly contraction in the industry (and deepest since March 2009), paints a very real threat to economic strength – regardless of officials' reassurances that domestic health would offset export-driven strength. In the upcoming session, we have the RBA rate decision. The outcome is heavily expected to result in no change to the 3.50 percent. Meeting consensus would be construed as a non-event. Yet, the 12-month rate forecast has nearly doubled the projection of cuts (96bps) the past two weeks, so there could be relief if risk doesn't interfere.
British Pound Unimpressed by 'Better-than-Expected' Factory Activity Read
There sterling continues to weigh the influence of domestic versus European factors. Though there was little genuine, substantive progress on the Euro debt crisis, the support the shared currency found on the Draghi leak helped the pound modestly. At home, the August manufacturing PMI was discounted. Though better than expected(49.5), it marked the fourth consecutive contraction (below 50) for the sector.
Swiss Franc: SNB's Jordan Reiterates EURCHF Commitment, Safety Demand Rises
SNB President Jordan doesn't miss an opportunity to try and talk down his currency. The central banker reiterated the commitment to keep the ceiling on the franc against its Euro counterpart, but added little more to the conversation and speculation. A more substantive development was the report of sight deposits (extreme liquid funds) rose to a fresh record 289 billion francs through the end of last week.
Japanese Yen Response to Questionable Capital Spending Read Muted
Though the Japanese yen typically looks for movement from risk trends and risk trends alone; in the absence of market-wide swells, the currency can find guidance through its own fundamental developments. That said, we 2Q capital spending presented a questionable reading of health. The 7.7 percent increase may seem remarket (highest since 1Q 2007), but that is only because it compares to post-earthquake activity.
Gold May be the Ideal Measure of Stimulus Expectations
I've weighed the value of treating gold as the ideal measure of the market's stimulus expectations. The metal certainly plays a valuable role as an alternative store of wealth to traditional currencies and government debt, but there are liquidity concerns. Yet, when everything is facing a lull in trading activity (thanks to the confluence of summer conditions and wait-and-see fundamentals), this counterpoint is deflated. That said, the surge to a five-and-a-half month high and build in speculative positioning (COT) can set up relief/disappointment ahead of the ECB and Fed.
**For a full list of upcoming event risk and past releases, go towww.dailyfx.com/calendar
ECONOMIC DATA
Next 24 Hours
GMT

Currency

Release

Survey

Previous

Comments

1:00

NZD

ANZ Commodity Price (AUG)

-

-0.5%

Expected to rise, tracking Australia on overall commodity strength

1:30

JPY

Labor Cash Earnings (YoY) (JUL)

-0.5%

-0.6%

Domestic market still weakening

1:30

AUD

Current Account Balance (2Q)

-12200M

-14892M

Improving current accounts may be due to higher Chinese demand of raw goods

1:30

AUD

Australia Net Exports of GDP (2Q)

0.6

-0.5

4:30

AUD

Reserve Bank of Australia Rate Decision

3.50%

3.50%

RBA expected to hold rates after China eases, monitoring September risk events before changes

5:45

CHF

Gross Domestic Product (QoQ) (2Q)

0.2%

0.7%

Swiss output expected to continue improvement, though floor still depends on EU events

5:45

CHF

Gross Domestic Product (YoY)(2Q)

1.6%

2.0%

8:30

GBP

PMI Construction (AUG)

50

50.9

Index again nearing stall levels

9:00

EUR

Euro-Zone PPI (MoM) (JUL)

0.2%

-0.5%

Producer prices see slight rise, though weakness still indicating businesses delaying purchases awaiting EU risk events

9:00

EUR

Euro-Zone PPI (YoY) (JUL)

1.6%

1.8%

12:58

USD

Markit US PMI Final (AUG)

51.9

52.5

August data expected to weaken despite strong other data

14:00

USD

ISM Manufacturing (AUG)

50

49.8

August prices expected to rise sharply due to domestic strength; high prices may subdue large scale easing

14:00

USD

ISM Prices Paid (AUG)

46.5

39.5

14:00

USD

Construction Spending (MoM) (JUL)

0.4%

0.4%

Gradual strength may precede strength in housing purchases

21:00

USD

Total Vehicle Sales (AUG)

14.17M

14.05M

Domestic sales growing at a steady pace as consumer optimism rises

21:00

USD

Domestic Vehicle Sales (AUG)

11.00M

11.00M

22:45

NZD

Value of All Buildings s.a. (2Q)

3.0%

-0.4%

Real estate prices expected to rise, though actual recovery questionable

23:01

GBP

BRC Shop Price Index (YoY) (AUG)

-

1.0%

Domestic sales still weak

23:30

AUD

AiG Performance of Service Index (AUG)

-

46.5

Services industry still shrinking

-:-

GBP

Halifax Plc House Prices s.a. (MoM) (AUG)

0.2%

-0.6%

Bank of England-monitored survey expected to stay stable; asset purchases may not be changed

-:-

GBP

Halifax House Price (3MoY) (AUG)

-0.8%

-0.6%
| | | |
| --- | --- | --- |
| GMT | Currency | Upcoming Events & Speeches |
| 9:00 | EUR | Greece to Sell €875Mln in 6mth Bills |
| 9:00 | EUR | EFSF to Sell €2Bln in 3mth Bills |
| 10:30 | EUR | EU's Van Rompuy meets Germany's Merkel |
| 11:00 | EUR | French President Holland meets Italian Prime Minister Monti |
| 11:00 | EUR | IMF, EU and ECB Officials visit Portuguese Parliament |
SUPPORT AND RESISTANCE LEVELS
To see updated SUPPORT AND RESISTANCE LEVELS for the Majors, visitTechnical Analysis Portal
To see updated PIVOT POINT LEVELS for the Majors and Crosses, visit ourPivot Point Table
CLASSIC SUPPORT AND RESISTANCE
EMERGING MARKETS 18:00 GMT

SCANDIES CURRENCIES 18:00 GMT

Currency

USDMXN

USDTRY

USDZAR

USDHKD

USDSGD

Currency

USDSEK

USDDKK

USDNOK

Resist 2

15.5900

2.0000

9.2080

7.8165

1.3650

Resist 2

7.5800

5.6625

6.1150

Resist 1

15.0000

1.9000

8.5800

7.8075

1.3250

Resist 1

6.5175

5.3100

5.7075

Spot

13.1925

1.8188

8.3860

7.7569

1.2454

Spot

6.6847

5.9169

5.8132

Support 1

12.5000

1.6500

6.5575

7.7490

1.2000

Support 1

6.0800

5.1050

5.3040

Support 2

11.5200

1.5725

6.4295

7.7450

1.1800

Support 2

5.8085

4.9115

4.9410
INTRA-DAY PROBABILITY BANDS 18:00 GMT
| | | | | | | | | | |
| --- | --- | --- | --- | --- | --- | --- | --- | --- | --- |
| Currency | EUR/USD | GBP/USD | USD/JPY | USD/CHF | USD/CAD | AUD/USD | NZD/USD | EUR/JPY | GBP/JPY |
| Resist. 3 | 1.2727 | 1.6013 | 78.86 | 0.9640 | 0.9931 | 1.0361 | 0.8068 | 99.83 | 125.68 |
| Resist. 2 | 1.2693 | 1.5981 | 78.71 | 0.9614 | 0.9913 | 1.0333 | 0.8045 | 99.51 | 125.34 |
| Resist. 1 | 1.2660 | 1.5949 | 78.56 | 0.9588 | 0.9894 | 1.0304 | 0.8022 | 99.19 | 125.00 |
| Spot | 1.2593 | 1.5886 | 78.26 | 0.9536 | 0.9858 | 1.0246 | 0.7976 | 98.56 | 124.33 |
| Support 1 | 1.2526 | 1.5823 | 77.96 | 0.9484 | 0.9822 | 1.0188 | 0.7930 | 97.93 | 123.66 |
| Support 2 | 1.2493 | 1.5791 | 77.81 | 0.9458 | 0.9803 | 1.0159 | 0.7907 | 97.61 | 123.32 |
| Support 3 | 1.2459 | 1.5759 | 77.66 | 0.9432 | 0.9785 | 1.0131 | 0.7884 | 97.29 | 122.98 |
v
--- Written by: John Kicklighter, Senior Currency Strategist for DailyFX.com
To contact John, email jkicklighter@dailyfx.com. Follow me on twitter at http://www.twitter.com/JohnKicklighter
To be added to John's email distribution list, send an email with the subject line "Distribution List" to jkicklighter@dailyfx.com.
Additional Content:Money Management Video
The information contained herein is derived from sources we believe to be reliable, but of which we have not independently verified. Forex Capital Markets, L.L.C.® assumes no responsibility for errors, inaccuracies or omissions in these materials, nor shall it be liable for damages arising out of any person's reliance upon this information. Forex Capital Markets, L.L.C.® does not warrant the accuracy or completeness of the information, text, graphics, links or other items contained within these materials. Forex Capital Markets, L.L.C.® shall not be liable for any special, indirect, incidental, or consequential damages, including without limitation losses, lost revenues, or lost profits that may result from these materials. Opinions and estimates constitute our judgment and are subject to change without notice. Past performance is not indicative of future results.
DailyFX provides forex news and technical analysis on the trends that influence the global currency markets.