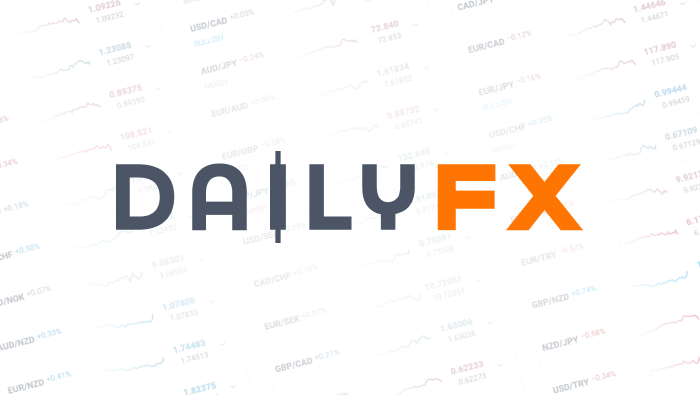 Dollar Breaks Year-Long Bull Trend as FOMC Leans Towards Stimulus
Dollar Breaks Year-Long Bull Trend as FOMC Leans Towards Stimulus

Euro Substitutes Lack of Progress on Greece with Dollar Weakness

British Pound Surges Higher as Safe Haven Flows Circle Back

Australian Dollar Struggles Despite Stimulus Hopes, Chinese Data Weighs

Canadian Dollar Tumbles Despite BoC Carney's Favor for Future Hikes

Japanese Yen: More US Stimulus and Lacking Risk Response is a Problem

Gold

Rallies for a Sixth Day, Nearly the Strongest Move This Year
Dollar Breaks Year-Long Bull Trend as FOMC Leans Towards Stimulus
The more unexpected a fundamental development is, the greater its impact on the markets. That was the case for the dollar and capital markets this past session when the minutes of the Federal Open Market Committee's (FOMC) last rate decision signaled a building consensus among policymakers for further, preemptive stimulus efforts. Heading into the release there was a vocal expectation amongst speculators that a lack of guidance from the Fed in its brief would translate into disappointment for those that have overexposed themselves to the assumption that another wave of central bank buying would be secured in the near future. The surprise for dollar traders was clear. The greenback tumbled against nearly every one of its counterparts and the Dow Jones FXCM Dollar Index suffered a critical technical break of the backbone to its gradual advance over the past year (conveniently aligned to the even 10,000 mark). We cannot ignore the impact that this update has had, but it is important to put it into context. Why did the US equity indexes not immediately advance to new highs? Are conditions more trend friendly now?
These are very important questions that require a critical assessment of the event risk and the underlying market conditions that we are dealing with. From the minutes, there was an undeniable shift in tone. It was reported that 'many' members expected a further large-scale asset purchase (LSAP – or as the market has dubbed it 'QE')program could help encourage growth and favored easing 'soon' if there was no sustained growth pickup. This doesn't state a majority, but it is implied. Furthermore, the dissenters' concerns about efficacy of further programs, impact of overexposure in Treasuries and agency debt (their likely target) and the cost of the eventual exit were outvoted. That said, there is no detail as to what triggers another round of easing or what it would entail. In a general assessment, this is really a modest upgrade from the promise of readiness to act should it be needed that has been present for months (just with an explicit mention of QE3 into the option pool). These reservations was notable when we look at risk trends outside of the dollar's direct line of sight. The S&P 500 ended the day virtually unchanged and even AUDUSD is still well below its highs for the month. There are two aspects to stimulus: it can lift risk appetite and directly devalue the currency. The former effect was notably downplayed. Perhaps because hope of QE3 is already fully priced in.
For traders, the interpretation of action versus inaction at the Jackson Hole Economic Symposium starting August 31 (unlikely) and next Fed rate decision on September 13 (more likely) is important. However, market activity now is just as crucial. A renewed debate on more Fed support doesn't necessarily change underlying conditions where a lack of participation and expectations of major event risk two weeks ahead disrupts.
Euro Substitutes Lack of Progress on Greece with Dollar Weakness
A trader that lacked prudence would have simply reviewed the EURUSD's 0.5 percent climb this past session (tallying three consecutive daily advances) and assumed that the euro is strong. In reality, the euro would wrest some strength out of its primary counterpart's weakness; but the currency's fundamental health actually deteriorated this past session. In the European session, the meeting between Eurogroup Chief Juncker and Greek Prime Minister Samaras revealed that patience was running thin and that no decisions would be made until October (after the Troika's report). Lack of progress is increasingly bearish. In the upcoming session we have August PMI figures – timely growth readings.
British Pound Surges Higher as Safe Haven Flows Circle Back
The sterling managed to rally advance against all of its major pairings with the exception of the Japanese yen this past trading session. Looking at the headlines out of the UK, the news was rather light aside from another confidence poll (this one from the Institute of Directors) reflecting lack of confidence in Prime Minister Cameron and Chancellor Osborne's handling of the fiscal/economic balance alongside a majority believing the country wouldn't emerge from recession this year. Where did the pound draw its strength? Though it accounts for a smaller share of total trade, the currency is still one of the favored stores of wealth in the currency market when financial uncertainty and fiscal health are key.
Australian Dollar Struggles Despite Stimulus Hopes, Chinese Data Weighs
Stimulus should be a cause for celebration amongst carry traders – at least in the short-term. Yet, the Aussie dollar was just as reticent to rally on the elevated language of the Fed as equities were. While follow through on the dollar selling has cooled alongside general risk sentiment in the early hours of trading Thursday, another conflict has arisen for the Aussie dollar: a continued deterioration in the Chinese economy. On the back of a PBoC vow that more stimulus is an option, the HSBC flash manufacturing report printed a 9 month low 47.8 (below 50 is contraction).
Canadian Dollar Tumbles Despite BoC Carney's Favor for Future Hikes
In the hierarchy of fundamental influence, the possibility of rate hikes (along with the fundamental implications that entails and in a world where everyone else is discussing cuts) is arguably at the top. On that note, BoC Governor Carney reiterated his bias towards further rate hikes despite the global uncertainties. That said, the 12-month rate forecast is still short of pricing in a full 25bp hike over the coming year. Perhaps the market was more interested in the 0.4 percent drop in retail sales (the the possibility of more stimulus for its largest trading partner should offset).
Japanese Yen: More US Stimulus and Lacking Risk Response is a Problem
More support from the world's biggest stimulator is a good thing if you're an investor looking for capital gains in a low yield world. It is potentially positive if you the Finance Minister, but not if risk trends don't respond. With a rise in confidence comes a climb in carry. Yet, risk trends really didn't take Wednesday. On the other hand, the dollar certainly suffered. No definable rise in risk taking and need for an alternative safe haven…
Gold Rallies for a Sixth Day, Nearly the Strongest Move This Year
Gold is on a tear. The precious metal has advanced 3.5 percent in a six-day rally (a seventh would match the best duration of 2012, though momentum already places this move at the top of the list) and has cleared congestion, a 200-day moving average and three months of congestion. We don't need risk trends to support this move, just the threat of a devalued dollar on more stimulus. Still, is this a trending market?
**For a full list of upcoming event risk and past releases, go towww.dailyfx.com/calendar
ECONOMIC DATA
Next 24 Hours
GMT

Currency

Release

Survey

Previous

Comments

2:30

CNY

HSBC Flash Purchasing Manager Index Manufacturing (AUG)

-

49.3

Noted an expansion in output during July.

6:00

CHF

Trade Balance (Swiss franc) (JUL)

-

2.25B

Exports have become less volatility over recent months compared to 2011.

6:00

CHF

Exports (MoM) (JUL)

0.5%

-2.6%

6:00

CHF

Imports (MoM) (JUL)

-

-3.1%

6:00

EUR

German Gross Domestic Product w.d.a. (YoY) (2Q F)

1.0%

1.0%

Preliminary values already released on Aug 14th. The details however will be more accurate and prone to substantial change.

6:00

EUR

German Private Consumption (2Q)

0.2%

0.4%

6:00

EUR

German Domestic Demand (2Q)

-0.3%

6:00

EUR

German Capital Investment (2Q)

-1.5%

-1.1%

6:00

EUR

German Construction Investment (2Q)

2.0%

-1.3%

6:00

EUR

German Government Spending (2Q)

0.2%

0.2%

Debt/GDP reached a 10 yr high in Dec 2010.

6:00

EUR

German Exports (2Q)

1.2%

1.7%

A lower valued euro gives Germany a trade advantage.

6:00

EUR

German Imports (2Q)

1.0%

0.0%

7:00

EUR

French Purchasing Manager Index Manufacturing (AUG P)

43.7

43.4

July PSI states employment is deteriorating at an accreting pace.

7:00

EUR

French Purchasing Manager Index Services (AUG P)

50.0

50.0

7:30

EUR

German Purchasing Manager Index Manufacturing (AUG A)

43.4

43

July saw the largest decline in new work since June 2009.

7:30

EUR

German Purchasing Manager Index Services (AUG A)

50.1

50.3

8:00

EUR

Euro-Zone Purchasing Manager Index Manufacturing (AUG A)

44.2

44

July report notes that the composite output index has signaled a contraction in 10 of the past 11 months.

8:00

EUR

Euro-Zone Purchasing Manager Index Services (AUG A)

47.7

47.9

8:00

EUR

Euro-Zone Purchasing Manager Index Composite (AUG A)

46.5

46.5

8:30

GBP

BBA Loans for House Purchase (JUL)

27250

26269

Net lending grew by 0.9% (YoY).

10:00

GBP

CBI Reported Sales (AUG)

16

11

July figure implied that retailers are pessimistic about August sales.

12:30

USD

Initial Jobless Claims (AUG 18)

365K

366K

Initial jobless claims 4 week moving average: 363,750.

12:30

USD

Continuing Claims (AUG 11)

3300K

3305K

12:58

USD

Markit US Purchasing Manager Index (AUG P)

51.4

51.8

July release reports slower expansion since Dec. 2010

14:00

EUR

Euro-Zone Consumer Confidence (AUG A)

-22.0

-21.5

Falling since March 2012.

14:00

USD

New Home Sales (JUL)

365K

350K

Expected to rebounded off of it steepest drop since Feb. 2011

14:00

USD

New Home Sales (MoM) (JUL)

4.3%

-8.4%

14:00

USD

House Price Index (MoM) (JUN)

0.6%

0.8%

Freddie Mac's 30-yr fixed primary mortgage rate: 3.62%.

14:00

USD

House Price Purchase Index (QoQ) (2Q)

-

0.6%

Noted an expansion in output during July.
| | | |
| --- | --- | --- |
| GMT | Currency | Upcoming Events & Speeches |
| 3:30 | USD | Fed's Charles Evans Speaks on Global Economy |
| 17:00 | EUR | Merkel and Hollande Meet to Discuss Euro Crisis |
SUPPORT AND RESISTANCE LEVELS
To see updated SUPPORT AND RESISTANCE LEVELS for the Majors, visitTechnical Analysis Portal
To see updated PIVOT POINT LEVELS for the Majors and Crosses, visit ourPivot Point Table
CLASSIC SUPPORT AND RESISTANCE
EMERGING MARKETS 18:00 GMT

SCANDIES CURRENCIES 18:00 GMT

Currency

USDMXN

USDTRY

USDZAR

USDHKD

USDSGD

Currency

USDSEK

USDDKK

USDNOK

Resist 2

15.5900

2.0000

9.2080

7.8165

1.3650

Resist 2

7.5800

5.6625

6.1150

Resist 1

15.0000

1.9000

8.5800

7.8075

1.3250

Resist 1

6.5175

5.3100

5.7075

Spot

13.0741

1.7919

8.2413

7.7560

1.2455

Spot

6.6303

5.9432

5.8592

Support 1

12.5000

1.6500

6.5575

7.7490

1.2000

Support 1

6.0800

5.1050

5.3040

Support 2

11.5200

1.5725

6.4295

7.7450

1.1800

Support 2

5.8085

4.9115

4.9410
INTRA-DAY PROBABILITY BANDS 18:00 GMT
| | | | | | | | | | |
| --- | --- | --- | --- | --- | --- | --- | --- | --- | --- |
| Currency | EUR/USD | GBP/USD | USD/JPY | USD/CHF | USD/CAD | AUD/USD | NZD/USD | EUR/JPY | GBP/JPY |
| Resist. 3 | 1.2658 | 1.6015 | 79.15 | 0.9683 | 0.9975 | 1.0614 | 0.8251 | 99.68 | 126.20 |
| Resist. 2 | 1.2626 | 1.5984 | 79.00 | 0.9658 | 0.9957 | 1.0587 | 0.8229 | 99.37 | 125.86 |
| Resist. 1 | 1.2595 | 1.5954 | 78.85 | 0.9633 | 0.9939 | 1.0560 | 0.8207 | 99.06 | 125.52 |
| Spot | 1.2532 | 1.5894 | 78.55 | 0.9584 | 0.9902 | 1.0505 | 0.8162 | 98.44 | 124.84 |
| Support 1 | 1.2469 | 1.5834 | 78.25 | 0.9535 | 0.9865 | 1.0450 | 0.8117 | 97.82 | 124.16 |
| Support 2 | 1.2438 | 1.5804 | 78.10 | 0.9510 | 0.9847 | 1.0423 | 0.8095 | 97.51 | 123.82 |
| Support 3 | 1.2406 | 1.5773 | 77.95 | 0.9485 | 0.9829 | 1.0396 | 0.8073 | 97.20 | 123.48 |
v
--- Written by: John Kicklighter, Senior Currency Strategist for DailyFX.com
To contact John, email jkicklighter@dailyfx.com. Follow me on twitter at http://www.twitter.com/JohnKicklighter
To be added to John's email distribution list, send an email with the subject line "Distribution List" to jkicklighter@dailyfx.com.
Additional Content:Money Management Video
The information contained herein is derived from sources we believe to be reliable, but of which we have not independently verified. Forex Capital Markets, L.L.C.® assumes no responsibility for errors, inaccuracies or omissions in these materials, nor shall it be liable for damages arising out of any person's reliance upon this information. Forex Capital Markets, L.L.C.® does not warrant the accuracy or completeness of the information, text, graphics, links or other items contained within these materials. Forex Capital Markets, L.L.C.® shall not be liable for any special, indirect, incidental, or consequential damages, including without limitation losses, lost revenues, or lost profits that may result from these materials. Opinions and estimates constitute our judgment and are subject to change without notice. Past performance is not indicative of future results.
DailyFX provides forex news and technical analysis on the trends that influence the global currency markets.