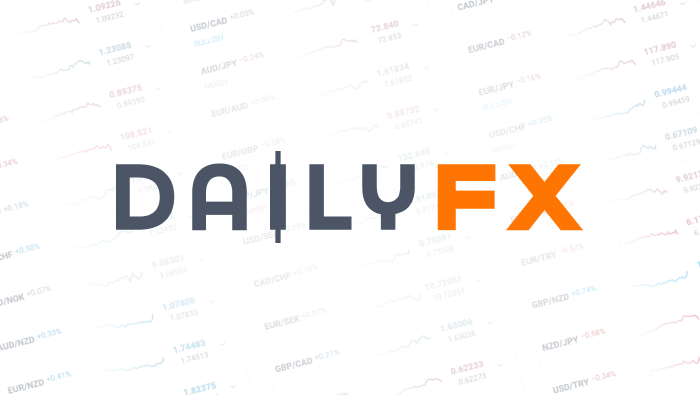 Dollar Carves Out Second Smallest Day this Year, Traders Absent
Dollar Flatlines as Market Activity Levels Manage New Lows

Euro

Looks to Supplement Tame Risk Appetite with Deluge of Data

British Pound: King's Warnings of Euro Crisis Echo, Local Event Risk Ahead

Japanese Yen Traders Interpret GDP for Stimulus Implications Not Just Growth

Australian Dollar

Lower Across the Board Monday, More Than Risk at Work?

New Zealand Dollar

: Finance Minister English Speaks of China's Interest

Gold

Volatility Slips to a Fresh 13-Month Low, Metal's Range Less than 25 Points
Dollar Carves Out Second Smallest Day this Year, Traders Absent
If you didn't think trading conditions could grow any quieter than what we had to suffer last week, Monday came as quite the surprise. Despite hitting remarkable lows in the standard measures of market activity through this past Friday, the barometers fell to even deeper lows though the opening 24 hours of this trading week. From the Dow Jones FXCM Dollar Index (ticker = USDollar), we have seen the average daily range over the past week (5-day ATR) drop to 46.7 points – the most lethargic in three months. And, it is worth nothing that before that Mary lull, we hadn't seen such reserved market activity since we started recording high and low data for the Index back to April 2011. As for other standard, capital market measures: the VIX Volatility Index closed below 14 percent for the first time since mid-2007 while the S&P 500 volume incredibly turned over 380 million shares – the fewest in a non-holiday period in over a decade. The freeze on speculative markets makes for a logical damper on the dollar, but that stability also has a positive aspect for the dollar. Given the greenback's extremely low level of return (and Fed's vow to maintain that low through the coming two years), we would expect it to falter when market conditions are considered 'stable'. And yet it holds.
As we move forward, there are a few items on the fundamental docket that will stir traditional investors' interests, but their influence will likely fall well short of stirring the kind of market activity to pull sidelined capital back into the market. Worth keeping tabs on are the national retail sales report for and the NFIB small business sentiment survey, both for July. Considering consumer spending accounts for approximately three-quarters of US GDP (not to mention the dependency many other countries have on exporting their way to growth), the projected rebound in spending will leave the market wide open to disappointment. In the meantime, the hope / fear of more stimulus will continue to tilt back and forth with each ripple in the global markets. Dollar traders will no doubt take a keen interest in the implications of European GDP on the crisis watch.
Euro Looks to Supplement Tame Risk Appetite with Deluge of Data
A quick run over the scheduled event risk for Tuesday's trading session clearly sets the Euro up as one of the most at-risk currencies. While general risk trends have acted like quick sand for capital markets and carry trade pairs, EURUSD has enjoyed some level of activity. Certainly this pair is exposed to the currents of sentiment given the dollar's safe haven status and the Euro-area incubating a frighteningly-communicable financial crisis. Yet, if greed and fear are kept within check for the broader markets, this fundamental benchmark will certainly remain anchored. Preventing major trends from taking root, however, is not the same as maintain a complete brake on volatility. We had a taste of data-derived volatility Monday when the 'better than expected' advanced 2Q GDP figures for Greece were released. A 70-pip move followed the 6.2 percent contraction in economic activity (versus a 7.0 percent drop expected), but it's hard to mount a last run on confirmation of a depression.
Through the upcoming European session, the stakes are even higher. Portugal will be the next bailout country to report growth, though it will not likely carry as much weight as the Spanish and Greek figures before it unless a sharp miss. More interesting will be those growth readings for the Euro Zone core – those that are seen footing the bill for the rescue. The growth readings for Germany and France will be scrutinized for their willingness and capacity for keeping up the support for fellow members. In addition to the growth readings, keep an eye on the Greek 3-month bill sale (€3.125 billion worth) and the Euro Zone ZEW investor sentiment survey. Clear growth and investor confidence reads - a dangerous mix.
British Pound: King's Warnings of Euro Crisis Echo, Local Event Risk Ahead
Looking at the current bearings of GBPUSD and GBPJPY, there will be considerable tension heading into the upcoming London session (both are just below their respective levels of resistance). BoE Governor King reminded us of what the greatest fundamental threat to the UK is in an article over the weekend (the Euro Zone crisis), so we will look on with the central bank at the upcoming European growth figures. From the sterling's own mix, we have retail sales and CPI numbers for July. The call for more stimulus is already supersaturated, so limit expectations.
Japanese Yen Traders Interpret GDP for Stimulus Implications Not Just Growth
Japan's economy grew less than expected through the second quarter according to the government's statistics. In the quarter through June, the world's third largest individual economy expanded 0.3 percent (half the forecast) and the annual figure notched a 1.4 percent pace. These figures are surprisingly volatile and haven't generated much volatility in the past, but we shouldn't look at the data as a performance measurement for the currency. Instead, we know Finance Minister Azumi said he would judge the need for more stimulus on this growth reading.
Australian Dollar Lower Across the Board Monday, More Than Risk at Work?
The S&P 500 closed in the red for the first time in seven trading days – breaking the most consistent advance for the benchmark risk measure in 20 months. To the Australian dollar, this translates into a 'risk off' situation that undermines its carry appeal. That said, neither was making much progress on the risk positive lead up or the subsequent correction. The Aussie dollar did close in the red against all counterparts Monday however, and the disappointing business conditions report this morning does little to help that. A stalled 10-year yield is also concerning.
New Zealand Dollar: Finance Minister English Speaks of China's Interest
If standard economic listings could carry their own weight with the kiwi, the 1.3 percent increase in 2Q retail sales would have been quite significant for the currency. Indeed, NZDUSD jumped soon after the release, but the effort quickly collapsed as traders refocused on what really matters for the kiwi: carry trade. On that topic, Finance Minister English said China was showing interest in NZ bonds as the 'least ugly' option.
Gold Volatility Slips to a Fresh 13-Month Low, Metal's Range Less than 25 Points
Like most every other market, gold is working its way into increasingly languid trading conditions. At this point, the metal is trading within a $25-band – a breach of which would arguably tip the scales for a renewed drive. Considering this commodity moves on stimulus approval or withdrawal (and confirmation on either side may not come until next month), we find the CBOE's Gold volatility index at a three-month low (15.1).
For Real Time Forex News, visit:http://www.dailyfx.com/real_time_news/
**For a full list of upcoming event risk and past releases, go towww.dailyfx.com/calendar
ECONOMIC DATA
Next 24 Hours
GMT

Currency

Release

Survey

Previous

Comments

01:30

AUD

NAB Business Conditions

-

-1.0

Business investment: a pick up in non-mining capex intentions.

01:30

AUD

NAB Business Confidence

-

-3.0

05:30

EUR

French Gross Domestic Product (QoQ)

-0.1%

0.0%

2Q estimates call first contraction in economy since 2Q 2011.

05:30

EUR

French Gross Domestic Product (YoY)

0.2%

0.3%

06:00

EUR

German Gross Domestic Product n.s.a. (YoY)

0.9%

1.7%

Growing fears that Germany will Join the 7 EU countries in a recession during the second half of 2012.

06:00

EUR

German Gross Domestic Product s.a. (QoQ)

0.2%

0.5%

06:00

EUR

German Gross Domestic Product w.d.a. (YoY)

1.1%

1.2%

08:30

GBP

DCLG UK House Prices (YoY)

-

2.3%

May report saw growth in England and Wales.

08:30

GBP

Consumer Price Index (YoY)

2.3%

2.4%

The Funding for Lending program, that is already underway, has the potential to increase inflationary pressures.

08:30

GBP

Retail Price Index (YoY)

3.0%

2.8%

08:30

GBP

Consumer Price Index (MoM)

-0.1%

-0.4%

08:30

GBP

Core Consumer Price Index (YoY)

2.0%

2.1%

09:00

EUR

Euro-Zone Gross Domestic Product s.a. (QoQ)

-

0.0%

EU economy declined in the 4Q of 2011, and grew slightly during 1q 2012.

09:00

EUR

Euro-Zone Gross Domestic Product s.a. (YoY)

-

-0.1%

09:00

EUR

Euro-Zone Industrial Production w.d.a. (YoY)

-

-2.4%

6th consecutive month of decline.

09:00

EUR

Euro-Zone Industrial Production s.a. (MoM)

-

0.9%

09:00

EUR

Euro-Zone ZEW Survey (Economic Sentiment)

-

-22.3

Investor sentiment a critical compliment to growth figures in wake of policy inaction.

09:00

EUR

German ZEW Survey (Economic Sentiment)

-19.3

-19.6

09:00

EUR

German ZEW Survey (Current Situation)

17.5

21.1

11:30

USD

NFIB Small Business Optimism

-

91.4

25% of owners cit weak sales a chief concern.

12:30

USD

Producer Price Index Ex Food & Energy (MoM)

0.2%

0.2%

July CPI estimates are at 1.6%, Fed Chairmen Ben Bernanke expected inflation to remain on the low end of the target range.

12:30

USD

Producer Price Index (YoY)

0.5%

0.7%

12:30

USD

Producer Price Index (MoM)

0.2%

0.1%

12:30

USD

Producer Price Index Ex Food & Energy (YoY)

2.3%

2.6%

12:30

USD

Advance Retail Sales

0.3%

-0.5%

NYMEX Gasoline rose 9.20% over the last month.

12:30

USD

Retail Sales Less Autos

0.4%

-0.4%

12:30

USD

Retail Sales Ex Auto & Gas

-

-0.2%

12:30

USD

Retail Sales "Control Group"

0.4%

-0.1%

14:00

USD

IBD/TIPP Economic Optimism

-

47.0

14:00

USD

Business Inventories

0.3%

0.3%

Growths in Inventories have slow since the beginning of the year.
| | | |
| --- | --- | --- |
| GMT | Currency | Upcoming Events & Speeches |
| 09:00 | EUR | Greece to Sell €3.125 Bln in 91-Day Bills |
SUPPORT AND RESISTANCE LEVELS
To see updated SUPPORT AND RESISTANCE LEVELS for the Majors, visitTechnical Analysis Portal
To see updated PIVOT POINT LEVELS for the Majors and Crosses, visit ourPivot Point Table
CLASSIC SUPPORT AND RESISTANCE
EMERGING MARKETS 18:00 GMT

SCANDIES CURRENCIES 18:00 GMT

Currency

USDMXN

USDTRY

USDZAR

USDHKD

USDSGD

Currency

USDSEK

USDDKK

USDNOK

Resist 2

15.5900

2.0000

9.2080

7.8165

1.3650

Resist 2

7.5800

5.6625

6.1150

Resist 1

15.0000

1.9000

8.5800

7.8075

1.3250

Resist 1

6.5175

5.3100

5.7075

Spot

13.1421

1.7934

8.1520

7.7568

1.2451

Spot

6.6958

6.0299

5.9411

Support 1

12.5000

1.6500

6.5575

7.7490

1.2000

Support 1

6.0800

5.1050

5.3040

Support 2

11.5200

1.5725

6.4295

7.7450

1.1800

Support 2

5.8085

4.9115

4.9410
INTRA-DAY PROBABILITY BANDS 18:00 GMT
| | | | | | | | | | |
| --- | --- | --- | --- | --- | --- | --- | --- | --- | --- |
| Currency | EUR/USD | GBP/USD | USD/JPY | USD/CHF | USD/CAD | AUD/USD | NZD/USD | EUR/JPY | GBP/JPY |
| Resist. 3 | 1.2469 | 1.5814 | 79.02 | 0.9828 | 0.9997 | 1.0629 | 0.8191 | 98.03 | 124.38 |
| Resist. 2 | 1.2438 | 1.5783 | 78.87 | 0.9803 | 0.9979 | 1.0602 | 0.8168 | 97.72 | 124.04 |
| Resist. 1 | 1.2407 | 1.5752 | 78.71 | 0.9779 | 0.9961 | 1.0574 | 0.8146 | 97.41 | 123.70 |
| Spot | 1.2346 | 1.5690 | 78.41 | 0.9729 | 0.9925 | 1.0520 | 0.8101 | 96.80 | 123.02 |
| Support 1 | 1.2285 | 1.5628 | 78.11 | 0.9679 | 0.9889 | 1.0466 | 0.8056 | 96.19 | 122.34 |
| Support 2 | 1.2254 | 1.5597 | 77.95 | 0.9655 | 0.9871 | 1.0438 | 0.8034 | 95.88 | 122.00 |
| Support 3 | 1.2223 | 1.5566 | 77.80 | 0.9630 | 0.9853 | 1.0411 | 0.8011 | 95.57 | 121.66 |
v
--- Written by: John Kicklighter, Senior Currency Strategist for DailyFX.com
To contact John, email jkicklighter@dailyfx.com. Follow me on twitter at http://www.twitter.com/JohnKicklighter
To be added to John's email distribution list, send an email with the subject line "Distribution List" to jkicklighter@dailyfx.com.
Additional Content:Money Management Video
The information contained herein is derived from sources we believe to be reliable, but of which we have not independently verified. Forex Capital Markets, L.L.C.® assumes no responsibility for errors, inaccuracies or omissions in these materials, nor shall it be liable for damages arising out of any person's reliance upon this information. Forex Capital Markets, L.L.C.® does not warrant the accuracy or completeness of the information, text, graphics, links or other items contained within these materials. Forex Capital Markets, L.L.C.® shall not be liable for any special, indirect, incidental, or consequential damages, including without limitation losses, lost revenues, or lost profits that may result from these materials. Opinions and estimates constitute our judgment and are subject to change without notice. Past performance is not indicative of future results.
DailyFX provides forex news and technical analysis on the trends that influence the global currency markets.