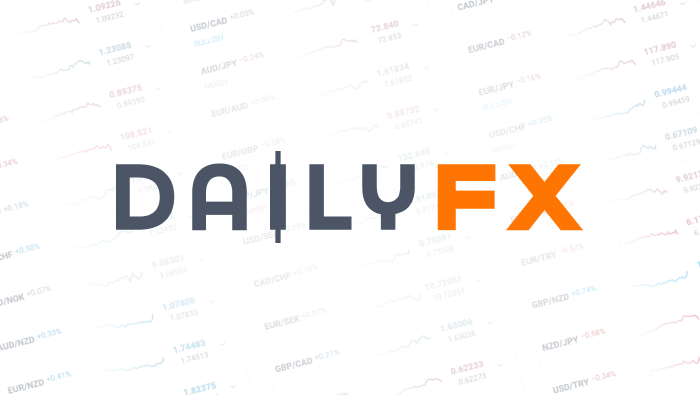 Dollar: Holding Trend in Carry Favorable Conditions is True Strength
Dollar: Holding Trend in Carry Favorable Conditions is True Strength

Euro: Spanish Bond Yields Showing ECB Stimulus Hope Wearing Thin

Canadian Dollar Breaks Resistance after BoC's Carney Warns of Hikes

British Pound Slips after Biggest Trade Deficit Hits Record High

Australian Dollar Extends Slide Outside Risk Trends on Chinese Trade Data

Japanese Yen

Extends Tight Congestion Against Dollar – Ideal Setup for Conditions?

Gold

Carves its Smallest Range Since May 11, 2011
Dollar: Holding Trend in Carry Favorable Conditions is True Strength
Having suffered through some of the quietest market conditions we've seen this year, even a slight move from the dollar or risk can entice a restless trader. Heading into Friday's trading session, the dollar is attempting to mount some level of progress with bulls ultimately eyeing a move above 10,050 as the first step for the Dow Jones FXCM Dollar Index. Yet, the potential for follow through on an upswing for the dollar (and/or a drop in risk appetite trends) will prove a struggle just as surely as greenback collapse would be in present market conditions. The issue is not the fundamentals. With the questionable economic outlook for the global economy further weighed by the disappointing Chinese data this morning and fear of US growth hit from the looming 'fiscal cliff', the foundation for a risk aversion move is set. A further compliment to an inspired dollar drive is the USDollar's deliberate trend of advancing swing lows starting July of last year. The trendline that pattern forms is held (around 10,000) despite the persistent drift higher in high profile risk benchmarks (like the S&P 500 and AUDUSD).
This missing piece is participation. If there isn't enough of a market to act upon the technical break for a particular pair or yield to a shift in sentiment, breakouts will dry up quickly and momentum will never develop. We've kept tabs on capital market liquidity conditions throughout the week, and the situation seems to have only further settled as the time we have progressed. For a recent measure, S&P 500 volume is near its lowest non-holiday levels since before the 2008 crisis while the most heavily traded currency futures assets have similarly stalled. This withdrawal of participation further curbs the masses' interests in driving speculative positioning as can be seen in volatility readers. The traditional VIX Index is bouncing along multi-year lows while the FX-version is at its lowest levels since late 2007. And, considering the US dollar's primary appeal through recent months and years has been its role as an extremophile safe haven, there is a particularly reserved nature to the majors. Will that change through the final 24 hours of the trading week? While it is possible that some spark can ignite dormant risk trends, it is unlikely. In the meantime, an interesting development seems to be helping the greenback keep its balance as liquidity demand has completely receded: higher yields. While US rates are unlikely to be seriously competitive through the foreseeable future, the 10-year Treasury yield has rallied to a two-and-a-half month high (1.729 percent) – accompanied by its global counterparts, but also outpacing them.
Euro: Spanish Bond Yields Showing ECB Stimulus Hope Wearing Thin
To get a sense of the Euro's fundamental health this past session, we should look at those pairs that move further away from the lethargy of risk trends and highlight the more fundamental aspects of opposing economies. That said, the shared currency dropped against safe haven, high-yield and risk equivalent equally. This is not a currency that will respond to slight changes in risk appetite that otherwise feed carry. The euro requires serious confidence to distract from the dour fundamental outlook. Over the past 72 hours, we have learned that a decision on Greece's next round of rescue funds has been deferred to next week, the country's jobless rate surged to a record 23.1 percent, Spain was raising its deficit target and the fourth largest EU member was pitched into a heavy recession. The clouds are rolling in and the promised burst of light from ECB support has found no traction. What happens if the market believes the crisis has moved beyond the help of ECB bond purchases?
Canadian Dollar Breaks Resistance after BoC's Carney Warns of Hikes
The Canadian dollar posted a remarkable burst of volatility this past session. Despite a disappointing show for July housing starts and June trade figures, the loonie still managed impressive drive against the US and Australian dollars alike. Where did this swell come from – rate watchers. We don't see much active speculation surrounding Canadian rate forecasts, but the BoC has done its part to remind the market consistently that it was standing out with the only hawkish lean of its major counterparts. This past session, Governor Carney said that Canada was in a different position than its global contemporaries and could require a withdrawal of stimulus in the future. Nevertheless, the market is still only pricing in 17 bps worth of hikes over the coming 12-months. Underappreciated?
British Pound Slips after Biggest Trade Deficit Hits Record High
The sterling was a mixed bag Thursday; but against the greenback and Aussie dollar (counterparts from opposite ends of the risk spectrum), its performance was distinctly bearish. The pound was suffering its own fundamental pain this past session with a June trade report that showed the second deepest deficit on record at 10.119 billion sterling (the 2Q deficit was a full record). That is aggressive even when the additional holiday is taken into account and a reminder that 'exporting one's way to a recovery' is not a real strategy in today's global slowdown.
Australian Dollar Extends Slide Outside Risk Trends on Chinese Trade Data
The Aussie dollar is dropping across the board through the early Asian session. The disappointing Chinese growth data and Aussie employment impact from Thursday morning has been supplemented by a sharp drop in Chinese trade figures and warning over the Australian dollar's impact in the RBA's Monetary Policy Statement this morning. These fundamental troubles can have a greater influence the further from risk appetite trends the pairing is. So, AUDNZD and AUDCAD will likely offer more convincing moves than a AUDUSD or AUDJPY.
Japanese Yen Extends Tight Congestion Against Dollar – Ideal Setup for Conditions?
With volatility withering and speculative interests taking a holiday, there are opportunities to trade meaningful technical and fundamental positions. This is especially true because the risk is that any return to risk can expose most pairs. In steps USDJPY which avoid the outright risk exposure and its well worn range presents the kind of market performance that matches current conditions.
Gold Carves its Smallest Range Since May 30, 2011
In a market that has turned from active risk trends to frustrating congestion, gold has held itself as a range-bound asset weeks before its FX and capital market counterparts. However, we haven't seen conditions this anemic since May 30, 2011. In fact, the average daily range on the precious range over the past week (five-days) is an incredible 13.18. Volume, open interest and the CBOE's gold volatility index all support this.
For Real Time Forex News, visit:http://www.dailyfx.com/real_time_news/
**For a full list of upcoming event risk and past releases, go towww.dailyfx.com/calendar
ECONOMIC DATA
Next 24 Hours
GMT

Currency

Release

Survey

Previous

Comments

22:45

NZD

NZ Card Spending - Retail (MoM)

0.3%

0.4%

RBNZ noted a trend of deleveraging among consumers.

22:45

NZD

NZ Card Spending (MoM)

-

0.3%

23:50

JPY

Domestic Corporate Goods Price Index (MoM)

0.1%

-0.6%

Historically low inflation in the Japanese economy.

23:50

JPY

Domestic Corporate Goods Price Index (YoY)

-1.5%

-1.3%

03:00

CNY

Exports (YoY)

8.0%

11.3%

Fears that China will have lower demand for commodity imports.

03:00

CNY

Imports (YoY)

7.0%

6.3%

03:00

CNY

Trade Balance (USD)

$35.05B

$31.72B

04:30

JPY

Industrial Production (MoM)

-

-0.1%

Preliminary figure for June pointed to declines in the industrial sector.

04:30

JPY

Capacity Utilization (MoM)

-

-2.2%

04:30

JPY

Industrial Production (YoY)

-

-2.0%

06:00

EUR

German Consumer Price Index - EU Harmonised (MoM)

0.4%

0.4%

Preliminary figures estimate that EU Harmonized inflation will meet the inflation target of 2.0%.

06:00

EUR

German Consumer Price Index - EU Harmonised (YoY)

2.0%

2.0%

06:00

EUR

German Consumer Price Index (MoM)

0.4%

0.4%

06:00

EUR

German Consumer Price Index (YoY)

1.7%

1.7%

08:30

GBP

Producer Price Index Input n.s.a. (MoM)

1.3%

-2.2%

July CPI data comes out of the 14th of August. Economist are projecting declining inflationary pressure but for the inflation to hold around the 2% target.

08:30

GBP

Producer Price Index Input n.s.a. (YoY)

-1.5%

-2.3%

08:30

GBP

Producer Price Index Output n.s.a. (MoM)

0.0%

-0.4%

08:30

GBP

Producer Price Index Output n.s.a. (YoY)

2.0%

2.3%

08:30

GBP

Producer Price Index Output Core n.s.a. (MoM)

0.1%

-0.2%

08:30

GBP

Producer Price Index Output Core n.s.a. (YoY)

1.6%

2.0%

12:30

CAD

Unemployment Rate

7.2%

7.2%

June saw employment gain in business building and support services, followed by declined in information and agriculture.

12:30

CAD

Net Change in Employment

9.0K

7.3K

12:30

CAD

Full Time Employment Change

-

29.3

12:30

CAD

Part Time Employment Change

-

-22.0

12:30

CAD

Participation Rate

66.7

66.7

12:30

USD

Import Price Index (MoM)

0.2%

-2.7%

Prices from Canada, Mexico, and the EU declined over June.

12:30

USD

Import Price Index (YoY)

-2.7%

-2.6%

18:00

USD

Monthly Budget Statement

-$103.0B

-129.4B

A negative print indicates government debt
| | | |
| --- | --- | --- |
| GMT | Currency | Upcoming Events & Speeches |
| 01:30 | AUD | AUD Reserve Bank Board - Statement on Monetary Policy |
SUPPORT AND RESISTANCE LEVELS
To see updated SUPPORT AND RESISTANCE LEVELS for the Majors, visitTechnical Analysis Portal
To see updated PIVOT POINT LEVELS for the Majors and Crosses, visit ourPivot Point Table
CLASSIC SUPPORT AND RESISTANCE
EMERGING MARKETS 18:00 GMT

SCANDIES CURRENCIES 18:00 GMT

Currency

USDMXN

USDTRY

USDZAR

USDHKD

USDSGD

Currency

USDSEK

USDDKK

USDNOK

Resist 2

15.5900

2.0000

9.2080

7.8165

1.3650

Resist 2

7.5800

5.6625

6.1150

Resist 1

15.0000

1.9000

8.5800

7.8075

1.3250

Resist 1

6.5175

5.3100

5.7075

Spot

13.1982

1.7755

8.1695

7.7552

1.2406

Spot

6.7086

6.0037

5.9597

Support 1

12.5000

1.6500

6.5575

7.7490

1.2000

Support 1

6.0800

5.1050

5.3040

Support 2

11.5200

1.5725

6.4295

7.7450

1.1800

Support 2

5.8085

4.9115

4.9410
INTRA-DAY PROBABILITY BANDS 18:00 GMT
| | | | | | | | | | |
| --- | --- | --- | --- | --- | --- | --- | --- | --- | --- |
| Currency | EUR/USD | GBP/USD | USD/JPY | USD/CHF | USD/CAD | AUD/USD | NZD/USD | EUR/JPY | GBP/JPY |
| Resist. 3 | 1.2524 | 1.5708 | 78.85 | 0.9792 | 1.0078 | 1.0681 | 0.8300 | 98.22 | 123.25 |
| Resist. 2 | 1.2493 | 1.5677 | 78.70 | 0.9766 | 1.0059 | 1.0654 | 0.8277 | 97.91 | 122.91 |
| Resist. 1 | 1.2461 | 1.5646 | 78.55 | 0.9741 | 1.0040 | 1.0626 | 0.8255 | 97.60 | 122.58 |
| Spot | 1.2397 | 1.5584 | 78.24 | 0.9690 | 1.0003 | 1.0570 | 0.8209 | 96.99 | 121.92 |
| Support 1 | 1.2333 | 1.5522 | 77.93 | 0.9639 | 0.9966 | 1.0514 | 0.8163 | 96.38 | 121.25 |
| Support 2 | 1.2301 | 1.5491 | 77.78 | 0.9614 | 0.9947 | 1.0486 | 0.8141 | 96.07 | 120.92 |
| Support 3 | 1.2270 | 1.5460 | 77.63 | 0.9588 | 0.9928 | 1.0459 | 0.8118 | 95.76 | 120.58 |
v
--- Written by: John Kicklighter, Senior Currency Strategist for DailyFX.com
To contact John, email jkicklighter@dailyfx.com. Follow me on twitter at http://www.twitter.com/JohnKicklighter
To be added to John's email distribution list, send an email with the subject line "Distribution List" to jkicklighter@dailyfx.com.
Additional Content:Money Management Video
The information contained herein is derived from sources we believe to be reliable, but of which we have not independently verified. Forex Capital Markets, L.L.C.® assumes no responsibility for errors, inaccuracies or omissions in these materials, nor shall it be liable for damages arising out of any person's reliance upon this information. Forex Capital Markets, L.L.C.® does not warrant the accuracy or completeness of the information, text, graphics, links or other items contained within these materials. Forex Capital Markets, L.L.C.® shall not be liable for any special, indirect, incidental, or consequential damages, including without limitation losses, lost revenues, or lost profits that may result from these materials. Opinions and estimates constitute our judgment and are subject to change without notice. Past performance is not indicative of future results.
DailyFX provides forex news and technical analysis on the trends that influence the global currency markets.