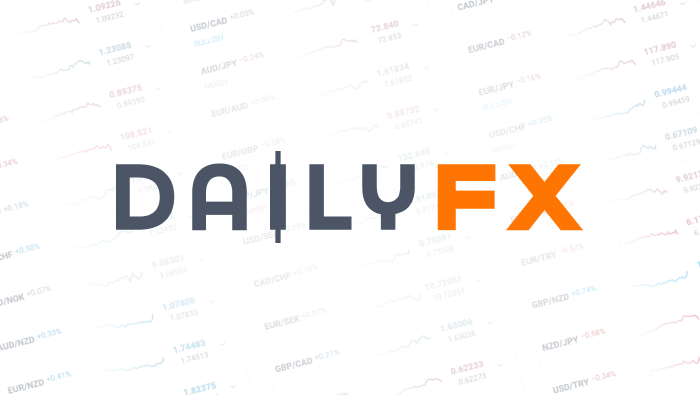 Dollar Posts Biggest Three-Day Advance Since May as Risk Bends
Dollar Posts Biggest Three-Day Advance Since May as Risk Bends

Euro Tumbles Again as Greece Speculation Picks Up Spain's Slack

British Pound Ready for 2Q UK GDP Release

Australian Dollar Holds after CPI Reading Despite Risk Aversion Lean

Canadian Dollar Absorbs Retail Sales Data, Reacts to Sentiment Swells

Japanese Yen Extends its Advance as Traders Write Off Warnings, Follow Carry

Gold

's Volatility Reading Surges but Metal Has Yet to Take Direction
Dollar Posts Biggest Three-Day Advance Since May as Risk Bends
Benchmarks for investor sentiment are toeing the line and threatening pivotal changes in underlying trends. That said, a few of the higher-profile barometers for the risk-reward balance have yet to take that critical step to shifting the backdrop of one from hope to fear. And, without investors fully committing to the deleveraging effort, the dollar's advance will always carry a notable degree of doubt. With this recent swell of concern and volatility, we have seen the Dow Jones FXCM Dollar Index (ticker = USDollar) post its strongest three-day advance since the series through May 24. Yet, we have not even overtaken 10,200 with this drive much less reached the previous 20-month high just above 10,300 set back on June 1. It is tempting to call a total trend shift when individual pairs mark an impressive move, but conviction in an underlying theme – like the bearing on risk appetite – should carry the entire market. This is true even for the world's most liquid currency pair: EURUSD. Individual efforts generate breakouts, but market-wide adherence produces lasting trends.
To this point, we have seen risk global risk trends 'bend' under the weight of renewed Euro-area financial problems. An already stressed global situation that includes pained growth forecasts, a more skeptical assessment between top and bottom lines earnings, and the dawning of reality that yields do not compensate for the level of risk that is currently presented leverages the masses' susceptibility to concerning forecasts; but it does not guarantee a wholesale flight to safety. We need risk trends to 'break'. And, to break this impasse, the market must concede that further stimulus will be ineffective in permanently keeping troubled assets afloat – rather than simply focusing on the likelihood of more. We are likely to see more support, especially as the capital market backdrop deteriorates. And so, we see that 'QE3' speculation is holding back the recognition of a more troubled future. This past session, the WSJ suggested the Fed would act at its August 1rate decision or sometime in September to spur growth (without officials' commentary to back it up), and the market accepts the hope. We may have to wait until US GDP for resolution.
Euro Tumbles Again as Greece Speculation Picks Up Spain's Slack
The euro fell against all but the Swiss franc (which is in essence unmoved) this past session. When risk aversion sweeps over the market, it easily exposes the fundamental troubles that the shared-currency faces. Yet, even without a critical eye for anything and everything 'at risk', the euro will find itself under pressure. This time around, the Euro-area crisis is the primary catalyst for broader investor sentiment. Under these circumstances, the world's second most liquid currency will be prone to loses that don't necessarily encourage the broader market to fall in line. In a more fundamental assessment, the difference between the euro and traditional risk trends may boil down to the belief that even if officials cobble together another rescue effort for the region, it will not be enough. Whereas global authorities could erect a firewall that curbs the spread.
In the meantime, the fundamental stress continues to build for the regional financial system. Spain was still a headline topic, but the explosive headlines of Valencia and four other regions possibly seeking federal support lost some of their influence. Speculation that the country will ask for a full bailout and/or that the ECB may reactive its SMP program are floated but ultimately unconvincing. Meanwhile, Troika representatives have arrived in Athens. Quoting unnamed sources, Reuters mentions three EU officials that say the country significantly missed its targets.
British Pound Ready for 2Q UK GDP Release
The pound is a buffered currency. It is the first in line to suffer a Euro-area crisis spread, but it isn't as sensitive to the region's troubles as the euro itself. On the 'reward' side of the balance, the benchmark yield is set exactly between the safe haven and investment currencies. This is a fence sitting currency, and the sterling has been able to curb its individual volatility for it (allowing strong or weak counterparts take lead). That may change temporarily (perhaps even semi-permanently) with this morning's 2Q GDP reading. The UK has pursued an aggressive austerity approach despite growing warnings from officials that Europe's ills are a threat. Is the UK in the same recession boat as the Euro Zone?
Australian Dollar Holds after CPI Reading Despite Risk Aversion Lean
The Australian dollar dropped against its safe haven counterparts Tuesday as risk aversion kept its course. However, without that critical upgrade to conviction, there is a reticence to mark a true reversal on AUDUSD. There was a chance this morning that the Aussie dollar could spark its own collapse (once again leading the sentiment charge) on the 2Q CPI figures. The 13-year low, 1.2 percent headline figure certainly adds to the fear of more RBA rate cuts - but not much more than what was already there. We need underlying sentiment and carry to truly give.
Canadian Dollar Absorbs Retail Sales Data, Reacts to Sentiment Swells
The docket offered the rare, Canadian economic release that actually carries fundamental weight this past session. The headline retail sales figures for May were modestly lower than forecasts but still encouraging at 0.3 percent growth. Excluding volatile autos, the 0.5 percent increase matched the biggest increase in a year. This is another line of support to domestic strength and financial stability that positions the Canadian dollar as a uniquely placed investment currency. That said, it is still an investment currency and will therefore ease when risk is weighed.
Japanese Yen Extends its Advance as Traders Write Off Warnings, Follow Carry
Japanese officials do not miss an opportunity to threaten their currency. This past session Finance Minister Azumi repeated concern over the yen. New BoJ member Kiuchi said the bank needs new forms of monetary easing while Sato suggested buying foreign bonds is a possibility. The problem here (as is becoming the issue for other authorities) is that the market simply does not believe they can offset sentiment flows.
Gold's Volatility Reading Surges but Metal Has Yet to Take Direction
Gold's five-day (1-week) average range (18.17) is the lowest it has been since May 7. Two and a half months ago, activity levels dialed it down to those anemic levels just before the metal dropped 6.8 percent over the span of a little more than a week. Gold investors await some indication of stimulus or the point where enough of the market recognizes that central banks will not readily offer a massive stimulus infusion.
For Real Time Forex News, visit:http://www.dailyfx.com/real_time_news/
**For a full list of upcoming event risk and past releases, go towww.dailyfx.com/calendar
ECONOMIC DATA
Next 24 Hours
GMT

Currency

Release

Survey

Previous

Comments

22:45

NZD

Trade Balance (New Zealand dollars)

2M

301M

Principal fear is that Exports will decline as a result of weak Chinese manufacturing growth.

22:45

NZD

Exports (New Zealand dollars)

3.83B

4.42B

22:45

NZD

Balance (YTD) (New Zealand dollars)

-1001M

-805M

23:50

JPY

Merchandise Trade Balance Total (Yen)

-¥140.0B

-¥910.4B

Declining global trade may contribute to lower exports, in addition to the trade disadvantage caused by the strength in the Yen over the past 3 months.

23:50

JPY

Adjusted Merchandise Trade Balance (Yen)

-¥397.8B

-¥657.2B

23:50

JPY

Merchandise Trade Exports (YoY)

-3

10

23:50

JPY

Merchandise Trade Imports (YoY)

1.1

9.30

00:00

AUD

Conference Board Leading Index

-

-1.40%

Figure declined on lower building approvals, operating surplus, and inventories.

01:30

AUD

Consumer Prices Index (QoQ)

0.6%

0.10%

RBA cut the interest rate 25 bps to 3.50%, which typically increased inflationary pressures. Although such rate cuts may have little effects under the global conditions that are causing inflation rates to decline.

01:30

AUD

Consumer Prices Index (YoY)

1.3%

1.60%

01:30

AUD

Consumer Prices Index RBA Trimmed Mean (QoQ)

0.6%

0.30%

01:30

AUD

Consumer Prices Index RBA Trimmed Mean (YoY)

1.9%

2.20%

01:30

AUD

Consumer Prices Index RBA Weighted Median (QoQ)

0.6%

0.40%

01:30

AUD

Consumer Prices Index RBA Weighted Median (YoY)

1.9%

2.10%

08:00

EUR

German IFO - Current Assessment

112.0

113.9

Second consecutive month of decline. Figure at level not seen since the first Greek Bailout.

08:00

EUR

German IFO - Business Climate

104.5

105.3

08:00

EUR

German IFO - Expectations

96.8

97.3

08:30

GBP

Gross Domestic Product (YoY)

-0.2%

-0.3%

Preliminary figures called for further contractions in the UK economy.

08:30

GBP

Gross Domestic Product (QoQ)

-0.3%

-0.2%

08:30

GBP

Index of Services (MoM)

0.2%

0.00%

Useful in gauging the effect of the UK recession on the Middle class.

08:30

GBP

Index of Services (3Mo3M)

0.3%

0.00%

10:00

GBP

CBI Trends Total Orders

-10

-11

Expected to ease off of the Q1 spike that surpassed pre 2008 levels.

10:00

GBP

CBI Trends Selling Prices

0

2

10:00

GBP

CBI Business Optimism

0

22

13:00

CAD

Teranet/National Bank HP Index

-

152.34

Rate of the housing price appreciation has cooled over the past six months, but continues to rise.

13:00

CAD

Teranet/National Bank HPI (MoM)

-

1.1%

13:00

CAD

Teranet/National Bank HPI (YoY)

-

5.8%

14:00

USD

New Home Sales

370K

369K

Existing homes sales declined 5.4% (MoM) during June.

14:00

USD

New Home Sales (MoM)

-0.3%

7.6%
| | | |
| --- | --- | --- |
| GMT | Currency | Upcoming Events & Speeches |
| 01:30 | JPY | BOJ Deputy Governor Yamaguchi Speech and Press Conference |
SUPPORT AND RESISTANCE LEVELS
To see updated SUPPORT AND RESISTANCE LEVELS for the Majors, visitTechnical Analysis Portal
To see updated PIVOT POINT LEVELS for the Majors and Crosses, visit ourPivot Point Table
CLASSIC SUPPORT AND RESISTANCE
EMERGING MARKETS 18:00 GMT

SCANDIES CURRENCIES 18:00 GMT

Currency

USDMXN

USDTRY

USDZAR

USDHKD

USDSGD

Currency

USDSEK

USDDKK

USDNOK

Resist 2

15.5900

2.0000

9.2080

7.8165

1.3650

Resist 2

7.5800

5.6625

6.1150

Resist 1

15.0000

1.9000

8.5800

7.8075

1.3250

Resist 1

6.5175

5.3100

5.7075

Spot

13.2904

1.8111

8.2656

7.7575

1.2649

Spot

7.0319

6.0732

6.0992

Support 1

12.5000

1.6500

6.5575

7.7490

1.2000

Support 1

6.0800

5.1050

5.3040

Support 2

11.5200

1.5725

6.4295

7.7450

1.1800

Support 2

5.8085

4.9115

4.9410
INTRA-DAY PROBABILITY BANDS 18:00 GMT
| | | | | | | | | | |
| --- | --- | --- | --- | --- | --- | --- | --- | --- | --- |
| Currency | EUR/USD | GBP/USD | USD/JPY | USD/CHF | USD/CAD | AUD/USD | NZD/USD | EUR/JPY | GBP/JPY |
| Resist. 3 | 1.4000 | 1.6100 | 81.50 | 0.9660 | 1.0675 | 1.0400 | 0.9020 | 112.00 | 131.00 |
| Resist. 2 | 1.3650 | 1.5690 | 79.50 | 0.9300 | 1.0675 | 1.0100 | 0.8750 | 108.00 | 128.30 |
| Resist. 1 | 1.2249 | 1.5575 | 79.18 | 0.9804 | 1.0141 | 1.0226 | 0.7959 | 96.98 | 123.32 |
| Spot | 1.3150 | 1.5325 | 76.80 | 0.8500 | 0.9950 | 0.9650 | 0.7500 | 102.85 | 120.35 |
| Support 1 | 1.3025 | 1.5100 | 75.50 | 0.7800 | 0.9750 | 0.9400 | 0.6850 | 100.70 | 116.00 |
| Support 2 | 1.4000 | 1.6100 | 81.50 | 0.9660 | 1.0675 | 1.0400 | 0.9020 | 112.00 | 131.00 |
| Support 3 | 1.3650 | 1.5690 | 79.50 | 0.9300 | 1.0675 | 1.0100 | 0.8750 | 108.00 | 128.30 |
v
--- Written by: John Kicklighter, Senior Currency Strategist for DailyFX.com
To contact John, email jkicklighter@dailyfx.com. Follow me on twitter at http://www.twitter.com/JohnKicklighter
To be added to John's email distribution list, send an email with the subject line "Distribution List" to jkicklighter@dailyfx.com.
Additional Content:Money Management Video
The information contained herein is derived from sources we believe to be reliable, but of which we have not independently verified. Forex Capital Markets, L.L.C.® assumes no responsibility for errors, inaccuracies or omissions in these materials, nor shall it be liable for damages arising out of any person's reliance upon this information. Forex Capital Markets, L.L.C.® does not warrant the accuracy or completeness of the information, text, graphics, links or other items contained within these materials. Forex Capital Markets, L.L.C.® shall not be liable for any special, indirect, incidental, or consequential damages, including without limitation losses, lost revenues, or lost profits that may result from these materials. Opinions and estimates constitute our judgment and are subject to change without notice. Past performance is not indicative of future results.
DailyFX provides forex news and technical analysis on the trends that influence the global currency markets.