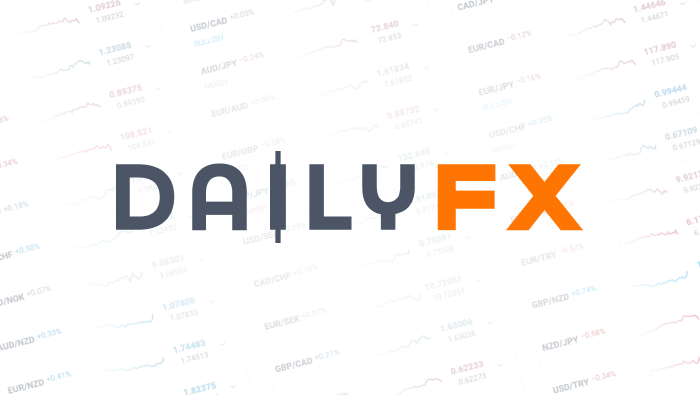 Dollar Lacking the Oomph to Capitalize on 2-Year EURUSD Lows
Dollar Lacking the Oomph to Capitalize on 2-Year EURUSD Lows

Euro Slides Across the Board as Finance Ministers Fail to Deliver

British Pound Stimulus Having an Impact on Sterling, Still Euro-Dependent

Australian Dollar Tracks US Equities, Curbs Reaction to Chinese Trade Data

Japanese Yen on Countdown to BoJ Rate Decision

Canadian Dollar Fortifying Position Between Data, Yield Stability

Gold

Drops Against High Yield and Safe Havens Alike
Dollar Lacking the Oomph to Capitalize on 2-Year EURUSD Lows
You would think that with EURUSD closing at its lowest level since June 29, 2010 that the US dollar would surge across the board. Yet, one currency's weakness or strength doesn't automatically insinuate the opposite from its counterpart. And, sometimes the health of the euro doesn't directly leverage the performance of its primary alternative. Sure enough, looking at the greenback's performance across the board Tuesday, there was distinct outperformance (with the exception of USDJPY). However, the gains for the dollar were for the most part rather modest. The restraint is more than clear when we refer to the gauges for risk trends. As a preferred safe haven currency, the fourth consecutive daily decline from the S&P 500 (my preferred sentiment indicator bolstered by hope for stimulus as it is) gave the currency enough of a push. What was absent though was the momentum or fear that truly weighs growth-dependent capital markets and thereby leverages the extreme safety appeal of the liquidity provider.
The Dow Jones FXCM Dollar Indexconspicuously held below its near-four week range resistance at 10,200 Tuesday despite the progress made by equity indexes. The missing component for the currency is outright fear. Looking at the more highly tuned measures of fear, we find that the equities-based VIX index has seen a clear lack of progress after testing two months last week while the FX-version is attached to similar lows. In other words, despite the lack of potential returns and the growing risk to financial instability; the market is projecting the most steadfast conditions since before the financial crisis back in 2008. Without exaggeration – that is a clear underestimation of the risks ahead. Yet, fear is kept at bay due to expectations. After Alcoa's 2Q earning's showing, there may be some lingering hope that the JPMorgan figures on Friday and further reporting over the next week's could beat the worst forecast for the S&P 500 companies since this upswing took hold. More potent for the holdout bulls, however, are the insistent expectations for QE3 from the Fed. Central Bank members Williams, Evans and Rosengren fed stimulus expectations this past session; but that is nothing new. The masses will look to the upcoming FOMC minutes for more guidance on support.
Euro Slides Across the Board as Finance Ministers Fail to Deliver
European policy officials can't cast a spell over the market like they used to. It was less than two weeks ago that the EU Summit supposedly resulted in dramatic changes to the regional authority's crisis fighting abilities. Doubt found a foothold almost immediately, but it took time to get back up to speed on the unwinding effort. Still at the center of debate for the Euro Zone's rescue capabilities are the time frame and implementation details for Spain's bailout (which supposedly avoids the follow up troubles Greece faced), the ESM's ability to directly recapitalize banks and approval for the ESM to purchase government bonds.
After Euro-area finance ministers meetings this week, it is growing clearer that the prerequisite to direct bank recapitalization (a common banking sector overseer) will not be found before September – or in a last minute effort to avert crisis. For the critical step of approving the rescue fund to purchase government debt and easy pressure on country's struggling to tap debt markets for funds, the German constitutional court is taking its time to deliberate and there is still the issue that there are high benchmarks for approval on individual efforts. Most immediately concerning though is the lack of progress on Spain. No details on the already agreed bailout were agreed to. The next kick down the road is for July 20.
British Pound Stimulus Having an Impact on Sterling, Still Euro-Dependent
The UK's event docket was rather busy this past session, but that doesn't mean the sterling was responding as would be expected. From the calendar, we learned that industrial production through May surged by the most since May 2010; but this outperformance was likely due to an additional working day due to a deferred holiday. Requiring fewer disclaimers, the NIESR GDP estimate for June reported another monthly contraction for the economy (0.2 percent). Putting it all into perspective though, officials and the market are watching the Euro crisis spread.
Australian Dollar Tracks US Equities, Curbs Reaction to Chinese Trade Data
There is a lot to keep track of for the Australian dollar. From its own docket, we had a pickup in both consumer and business confidence surveys this past 24 hours. Tracking the country's dependency on China's performance, the world's second largest economy reported the biggest trade surplus in nearly three years – though this was more due to a drop in imports. Even the 12-month rate forecast is still trending out of the abyss. Yet, what truly matters is risk trends. If the masses are looking to unwind, that trumps data and the hope to stabilize the carry.
Japanese Yen on Countdown to BoJ Rate Decision
The Japanese yen has advanced against all its major counterparts since the beginning of the week. Yet, like the US dollar's performance, progress is coming slowly. The general cut of risk trends is a concern once again here. With the yen, though, there is something else we need to keep in mind: the BoJ rate decision. Due Thursday morning, this policy decision could very well deliver an effort to further ease policy (more asset purchase, a cut in deposit rates, etc) to follow up on the effort by global central banks these past few weeks.
Canadian Dollar Fortifying Position Between Data, Yield Stability
The Canadian data run continues through the upcoming session. At the start of the week, the improved BoC lending measure and in-line business sales outlook survey set a balanced tone. Housing starts for June followed up by beating estimates this past session. Up next, we have trade figures. The more data that speaks to Canadian financial and economic stability – the greater the buffer to risk aversion swells.
Gold Drops Against High Yield and Safe Havens Alike
When we usually talk about gold's performance, it is in dollar terms. Through Tuesday, another drop for the precious metal would bring us back towards that critical 1525-level. However, an interesting note on an otherwise 'risk off' day, the metal dropped against both the euro and Australian dollar (arguably, two of the most at-risk currencies out there) Tuesday. In fact, in Aussie dollar turns, gold closed a January 2 low.
For Real Time Forex News, visit:http://www.dailyfx.com/real_time_news/
**For a full list of upcoming event risk and past releases, go towww.dailyfx.com/calendar
ECONOMIC DATA
Next 24 Hours
GMT

Currency

Release

Survey

Previous

Comments

23:50

JPY

JPY Tertiary Industry Index (MoM)

0.2%

-0.3%

Provides insight on the health of the core economy.

23:50

JPY

JPY Domestic Corporate Goods Price Index (MoM)

-0.4%

-0.4%

Lower input price could be passed to customer or high profits.

23:50

JPY

JPY Domestic Corporate Goods Price Index (YoY)

-1.0%

-0.5%

11-15 Jul

CNY

CNY Foreign Exchange Reserves

$3359.0B

$3305.0B

At a high for the year.

11-15 Jul

CNY

CNY New Yuan Loans

880.0B

793.2B

Saw correction in recent months, but in an overall uptrend.

11-15 Jul

CNY

CNY Money Supply - M0 (YoY)

10.6%

10.0%

Reserve ratio lowered to 20% in May. Possible to increase the money supply if loans increase.

11-15 Jul

CNY

CNY Money Supply - M1 (YoY)

4.0%

3.5%

11-15 Jul

CNY

CNY Money Supply - M2 (YoY)

13.5%

13.2%

00:30

AUD

AUD Westpac Consumer Confidence (JUL)

-

0.3%

New Zealand business opinion turned pessimistic in Q2.

00:30

AUD

AUD Westpac Consumer Confidence Index (JUL)

-

95.60

01:30

AUD

AUD Home Loans (MAY)

0.8%

0.2%

Building Approvals for the month of May rose 27.3%.

01:30

AUD

AUD Investment Lending (MAY)

-

1.7%

01:30

AUD

AUD Value of Loans (MoM) (MAY)

-

0.9%

06:00

EUR

EUR German CP I - EU Harmonised (MoM) (JUN F)

-0.2%

-0.2%

Preliminary figures showed 1.8% inflation year over year.

06:00

EUR

EUR German CPI - EU Harmonised (YoY) (JUN F)

2.0%

2.0%

06:00

EUR

EUR German CPI (MoM) (JUN F)

-0.1%

-0.1%

06:00

EUR

EUR German CPI (YoY) (JUN F)

1.7%

1.7%

06:00

JPY

JPY Machine Tool Orders (YoY)

-

-3.0%

Used to predict capital purchases.

11:00

USD

USD MBA Mortgage Applications

-

-6.7%

April Home Price Index beat expectation:135.8

12:30

USD

USD Trade Balance (MAY)

-$48.4B

-$50.1B

Declining Oil prices could help lower imports.

12:30

CAD

CAD International Merchandise Trade (C$) (MAY)

-0.43B

-0.37B

Pull back from a spike since the beginning of the year.

14:00

USD

USD Wholesale Inventories (MAY)

0.3%

0.6%

Less volatile over the past 6 months.
| | | |
| --- | --- | --- |
| GMT | Currency | Upcoming Events & Speeches |
| -:- | EUR | Spain Expected to Report Budget Agenda |
| 18:00 | USD | USD Fed Releases Minutes from June 19-20 FOMC Meeting |
SUPPORT AND RESISTANCE LEVELS
To see updated SUPPORT AND RESISTANCE LEVELS for the Majors, visitTechnical Analysis Portal
To see updated PIVOT POINT LEVELS for the Majors and Crosses, visit ourPivot Point Table
CLASSIC SUPPORT AND RESISTANCE
EMERGING MARKETS 18:00 GMT

SCANDIES CURRENCIES 18:00 GMT

Currency

USDMXN

USDTRY

USDZAR

USDHKD

USDSGD

Currency

USDSEK

USDDKK

USDNOK

Resist 2

15.5900

2.0000

9.2080

7.8165

1.3650

Resist 2

7.5800

5.6625

6.1150

Resist 1

15.0000

1.9000

8.5800

7.8075

1.3250

Resist 1

6.5175

5.3100

5.7075

Spot

13.3726

1.8166

8.1985

7.7546

1.2672

Spot

6.9740

6.0661

6.0969

Support 1

12.5000

1.6500

6.5575

7.7490

1.2000

Support 1

6.0800

5.1050

5.3040

Support 2

11.5200

1.5725

6.4295

7.7450

1.1800

Support 2

5.8085

4.9115

4.9410
INTRA-DAY PROBABILITY BANDS 18:00 GMT
| | | | | | | | | | |
| --- | --- | --- | --- | --- | --- | --- | --- | --- | --- |
| Currency | EUR/USD | GBP/USD | USD/JPY | USD/CHF | USD/CAD | AUD/USD | NZD/USD | EUR/JPY | GBP/JPY |
| Resist. 3 | 1.2397 | 1.5657 | 80.03 | 0.9907 | 1.0300 | 1.0310 | 0.8041 | 98.65 | 124.69 |
| Resist. 2 | 1.2363 | 1.5623 | 79.86 | 0.9879 | 1.0280 | 1.0281 | 0.8017 | 98.30 | 124.31 |
| Resist. 1 | 1.2329 | 1.5590 | 79.69 | 0.9851 | 1.0259 | 1.0252 | 0.7994 | 97.96 | 123.93 |
| Spot | 1.2261 | 1.5524 | 79.34 | 0.9796 | 1.0218 | 1.0194 | 0.7946 | 97.28 | 123.17 |
| Support 1 | 1.2193 | 1.5458 | 78.99 | 0.9741 | 1.0177 | 1.0136 | 0.7898 | 96.60 | 122.41 |
| Support 2 | 1.2159 | 1.5425 | 78.82 | 0.9713 | 1.0156 | 1.0107 | 0.7875 | 96.26 | 122.03 |
| Support 3 | 1.2253 | 1.5390 | 79.24 | 0.9588 | 1.0065 | 1.0158 | 0.7929 | 97.72 | 122.69 |
v
--- Written by: John Kicklighter, Senior Currency Strategist for DailyFX.com
To contact John, email jkicklighter@dailyfx.com. Follow me on twitter at http://www.twitter.com/JohnKicklighter
To be added to John's email distribution list, send an email with the subject line "Distribution List" to jkicklighter@dailyfx.com.
Additional Content:Money Management Video
The information contained herein is derived from sources we believe to be reliable, but of which we have not independently verified. Forex Capital Markets, L.L.C.® assumes no responsibility for errors, inaccuracies or omissions in these materials, nor shall it be liable for damages arising out of any person's reliance upon this information. Forex Capital Markets, L.L.C.® does not warrant the accuracy or completeness of the information, text, graphics, links or other items contained within these materials. Forex Capital Markets, L.L.C.® shall not be liable for any special, indirect, incidental, or consequential damages, including without limitation losses, lost revenues, or lost profits that may result from these materials. Opinions and estimates constitute our judgment and are subject to change without notice. Past performance is not indicative of future results.
DailyFX provides forex news and technical analysis on the trends that influence the global currency markets.