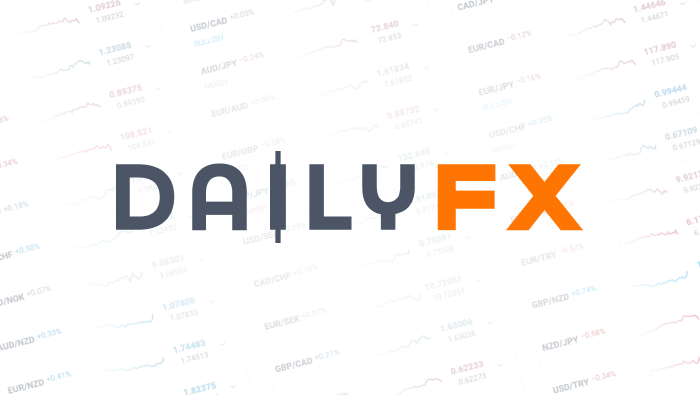 Dollar Tumbles After Hours after EU Signals Stimulus
Dollar Tumbles After Hours after EU Signals Stimulus

Euro Stalled by Growth Pact Standoff, Rallies After Bailout Requirements Dropped

British Pound Led by Euro, Rates and Data Still an Issue

Swiss Franc: Does Euro Zone Relief Translate into EURCHF Relief?

Canadian Dollar a Mixed Bag with GDP Figures Ahead

Gold

Rebounds after EU Warms Stimulus Conversation
Dollar Tumbles After Hours after EU Signals Stimulus
The three-month rolling average between the Dow Jones FXCM Dollar Index and currency market volatility index is 0.86. In other words, the greenback climbs when panic rises and tumbles when market conditions stabilize. This comparison clues us into a better understanding of the greenback's fundamental interests – it is just a safe haven. The dollar is a refuge for volatility and uncertainty, rising at the same level of intensity as fear itself. With that in mind, we saw two distinct periods of performance from the dollar this past 24 hours period. During the normally active London / New York trading period, capital markets and carry interest were floundering as traders awaited updates on this week's big-ticket event risk: the EU Summit. What initially trickled out from the meeting was a reflection of the public clash between fiscally-minded Germany and its short-term stimulus-supportive counterparts. Without progress on the world's greatest financial threat, safety demand prevails.
Heading into the early hours of the Tokyo session, it seemed that the markets were set on autopilot until the next wave of headlines stirred the market back to life with day two of the European gathering. Those expectations of a quiet drift were shattered however after European officials detailed the particulars of the extended bargaining. After months of rejecting for expansion of stimulus efforts in the Euro-region, it was reported that considerable concessions (details below) were made to expand short-term financial support to the system without proportionate levels of austerity to earn the funds. This is a sizable shift in tone for the market, but there are two considerations we should keep in mind. First, this market has grown exceptionally skeptical of programs that are not fully realized or too short-sighted. The jury is still out on whether the market will treat this as anything more than a means for 'buying time'. Furthermore, we have heavy, fundamental waves ahead over the next few weeks - first a US market-holiday and NFPs next week, then Chinese 2Q GDP and US 2Q earnings the following week. As it stands, the skepticism may weigh us in the medium-term, but this is a considerable shift to buy short-term reprieve for risk trends – a distinct threat to the dollar.
Euro Stalled by Growth Pact Standoff, Rallies After Bailout Requirements Dropped
We may have just witnessed a dramatic change in the euro's immediate fortunes. We knew the EU Summit would be tense between an increasingly small, fiscal retrenchment-minded conservatives headed by Germany and a stability-concerned group including France, Italy and Spain. Yet, the influence the region's largest economy holds in the conversation meant that the debate would likely be dragged out through the end of the two-day period. Instead, Italian Prime Minister Monti kept the meeting going until a breakthrough was made.
Through the regular session, it was clear that Germany was holding the line on its position against greater accommodation for stimulus programs. The highlights through the end of the New York session were an agreed €10 billion increase in the European Investment Bank (EIB) and the offer of a €120 billion growth pact. Conservative EZ members had relented to work with policy that looked to encourage growth, so this was a tangible program on an open ended program. Yet, Italy's Monti and France's Hollande considered this a longer-term program that wouldn't answer the immediate threat facing financial conditions. As such, they refrained from approving the pact until something more significant was offered to answer the immediate crisis the region's governments and markets were facing.
The hold out paid off. In their press conference EU Council President Van Rompuy and Commission President Barroso announced impressive arrangements. To help the immediate risk facing Spain, the group said they would drop the seniority status that bailout loans held for the country (averting a fiasco similar to the restructuring debacle for Greece). What is truly extraordinary though was news that the ESM would be able to provide funds to sovereigns without austerity program measures and directly recapitalize banks that are under financial duress. There are still questions to the implementation of this heavy reform – including the vote needed to approve funding and the requirement of a common bank supervisor as a prerequisite to certain efforts (sometime before year end). Details will continue to come and markets will demand timeframes.
British Pound Led by Euro, Rates and Data Still an Issue
The sterling is immediately burdened by the troubles of its major trading and financial partner (the Euro Zone) and it subsequently finds relief from that pressure alongside the currency as well. That said, the spillover of a burgeoning crisis carries far greater market-moving potential for the exposed pound than a subsequent rebound. Why? In the absence of EU trouble, there is still a slowing economy and the reality that UK policy officials are likely to ease monetary policy through more debt purchases. Lowering the 'return' potential has its influence as well.
Swiss Franc: Does Euro Zone Relief Translate into EURCHF Relief?
As long as the Euro-area crisis exists, a need for Europeans to safe guard funds will encourage capital flow to the region's most renowned harbor for funds – Switzerland. We have covered the options that the SNB has to try and change the pressure, but what about the scenario where the outflow of capital from the region's troubled aggregate is curbed? With the programs suggested this past session, it would seem that a significant corner has been turn. Then why didn't EURCHF find progress alongside EURUSD and EURJPY?
Canadian Dollar a Mixed Bag with GDP Figures Ahead
Despite the sizable swell in risk trends through the beginning of Friday session for the high-yield Australian New Zealand currencies, the Canadian dollar proved a mixed bag. The temperate position for the currency on the risk spectrum has worked against it when measured against the euro and pound. In the upcoming session we have GDP figures for April. Can this give enough of a boost to add momentum?
Gold Rebounds after EU Warms Stimulus Conversation
Another reason to question how iron clad the Euro Zone's financial progress was this morning was the performance of the market's most efficient stimulus gauge – gold. With an increase in monetary programs, a natural devaluation of government debt and currencies leads investors to alternative stores of wealth – the previous metal at the top of that heap. Gold rallied in the after hours, but it didn't spark any new trends just yet. We need to watch the euro, dollar and gold closely to see what the market really thinks.
For Real Time Forex News, visit:http://www.dailyfx.com/real_time_news/
**For a full list of upcoming event risk and past releases, go towww.dailyfx.com/calendar
ECONOMIC DATA
Next 24 Hours
GMT

Currency

Release

Survey

Previous

Comments

01:30

CNY

CNY Industrial Profits YTD (YoY)

-1.6%

Major trading partner with Australia and N.Z.

01:30

AUD

AUD Private Sector Credit (MoM)

0.4%

0.4%

01:30

AUD

AUD Private Sector Credit (YoY)

3.9%

3.8%

03:00

NZD

NZD Money Supply M3 (YoY)

5.5%

05:00

JPY

JPY Construction Orders (YoY)

16.2%

05:00

JPY

JPY Annualized Housing Starts

0.896M

05:00

JPY

JPY Housing Starts (YoY)

6.6%

10.3%

05:30

EUR

EUR French Gross Domestic Product (QoQ)

0.0%

0.0%

France president Hollande revises growths estimates lower.

05:30

EUR

EUR French Gross Domestic Product (YoY)

0.3%

0.3%

07:00

CHF

CHF KOF Swiss Leading Indicator

0.78

0.81

08:00

EUR

EUR Euro-Zone M3 s.a. (3M)

2.6%

2.7%

Easing inflation offers yet another argument to ECB rate cuts.

08:00

EUR

EUR Euro-Zone M3 s.a. (YoY)

2.3%

2.5%

08:30

GBP

GBP Index of Services (3M/3M)

-0.2%

0.1%

Offers Insight on how the UK recession is affecting the largest sector of the economy.

08:30

GBP

GBP Index of Services (MoM)

0.%

0.5%

09:00

EUR

EUR Euro-Zone Consumer Price Index Estimate (YoY)

2.4%

2.4%

German CPI declined 4th month in a row.

12:30

CAD

CAD Gross Domestic Product (MoM)

0.1%

20% decline (YTD) in oil prices may negatively impact GDP growth.

12:30

CAD

CAD Gross Domestic Product (YoY)

1.9%

1.6%

12:30

CAD

CAD Industrial Product Price (MoM)

0.1%

0.0%

12:30

CAD

CAD Raw Materials Price Index (MoM)

-1.5%

-2.0%

12:30

USD

USD Personal Income

0.2%

0.2%

Notable to see if the drop in consumer confidence during may will materialize in a decline in consumption.

12:30

USD

USD Personal Spending

0.1%

0.3%

12:30

USD

USD Personal Consumption Expenditure Deflator (YoY)

1.5%

1.8%

12:30

USD

USD Personal Consumption Expenditure Core (YoY)

1.8%

1.9%

13:55

USD

USD U. of Michigan Confidence

74.1

74.1

U.S. consumer confidences fell during June.
| | | |
| --- | --- | --- |
| GMT | Currency | Upcoming Events & Speeches |
| -:- | EUR | EU Summit |
| 01:35 | CNY | CNY MNI June Business Condition Survey |
| 13:05 | USD | USD Fed's Bullard Speaks on Economy in Arkansas |
SUPPORT AND RESISTANCE LEVELS
To see updated SUPPORT AND RESISTANCE LEVELS for the Majors, visitTechnical Analysis Portal
To see updated PIVOT POINT LEVELS for the Majors and Crosses, visit ourPivot Point Table
CLASSIC SUPPORT AND RESISTANCE
EMERGING MARKETS 18:00 GMT

SCANDIES CURRENCIES 18:00 GMT

Currency

USDMXN

USDTRY

USDZAR

USDHKD

USDSGD

Currency

USDSEK

USDDKK

USDNOK

Resist 2

15.5900

2.0000

9.2080

7.8165

1.3650

Resist 2

7.5800

5.6625

6.1150

Resist 1

15.0000

1.9000

8.5800

7.8075

1.3250

Resist 1

6.5175

5.3100

5.7075

Spot

13.5549

1.8121

8.4068

7.7584

1.2754

Spot

7.0185

5.9396

6.0244

Support 1

12.5000

1.6500

6.5575

7.7490

1.2000

Support 1

6.0800

5.1050

5.3040

Support 2

11.5200

1.5725

6.4295

7.7450

1.1800

Support 2

5.8085

4.9115

4.9410
INTRA-DAY PROBABILITY BANDS 18:00 GMT
| | | | | | | | | | |
| --- | --- | --- | --- | --- | --- | --- | --- | --- | --- |
| Currency | EUR/USD | GBP/USD | USD/JPY | USD/CHF | USD/CAD | AUD/USD | NZD/USD | EUR/JPY | GBP/JPY |
| Resist. 3 | 1.2658 | 1.5733 | 80.14 | 0.9708 | 1.0324 | 1.0242 | 0.8058 | 100.78 | 125.33 |
| Resist. 2 | 1.2623 | 1.5698 | 79.95 | 0.9680 | 1.0301 | 1.0211 | 0.8032 | 100.42 | 124.95 |
| Resist. 1 | 1.2587 | 1.5664 | 79.76 | 0.9653 | 1.0279 | 1.0181 | 0.8007 | 100.07 | 124.57 |
| Spot | 1.2516 | 1.5594 | 79.39 | 0.9597 | 1.0234 | 1.0119 | 0.7956 | 99.37 | 123.81 |
| Support 1 | 1.2445 | 1.5524 | 79.02 | 0.9541 | 1.0189 | 1.0057 | 0.7905 | 98.67 | 123.04 |
| Support 2 | 1.2409 | 1.5490 | 78.83 | 0.9514 | 1.0167 | 1.0027 | 0.7880 | 98.32 | 122.66 |
| Support 3 | 1.2374 | 1.5455 | 78.64 | 0.9486 | 1.0144 | 0.9996 | 0.7854 | 97.96 | 122.28 |
v
--- Written by: John Kicklighter, Senior Currency Strategist for DailyFX.com
To contact John, email jkicklighter@dailyfx.com. Follow me on twitter at http://www.twitter.com/JohnKicklighter
To be added to John's email distribution list, send an email with the subject line "Distribution List" to jkicklighter@dailyfx.com.
Additional Content:Money Management Video
The information contained herein is derived from sources we believe to be reliable, but of which we have not independently verified. Forex Capital Markets, L.L.C.® assumes no responsibility for errors, inaccuracies or omissions in these materials, nor shall it be liable for damages arising out of any person's reliance upon this information. Forex Capital Markets, L.L.C.® does not warrant the accuracy or completeness of the information, text, graphics, links or other items contained within these materials. Forex Capital Markets, L.L.C.® shall not be liable for any special, indirect, incidental, or consequential damages, including without limitation losses, lost revenues, or lost profits that may result from these materials. Opinions and estimates constitute our judgment and are subject to change without notice. Past performance is not indicative of future results.
DailyFX provides forex news and technical analysis on the trends that influence the global currency markets.