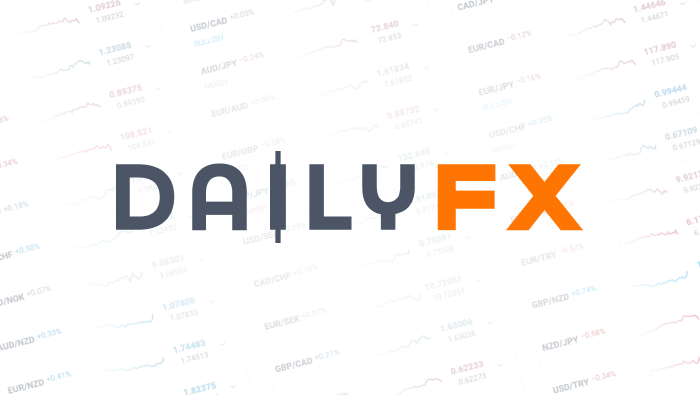 Dollar Retrenches Alongside Volatility Anticipating Heavy Waves
Dollar Retrenches Alongside Volatility Anticipating Heavy Waves
The dollar made the effort Wednesday to recover the ground lost the previous trading day and nothing more. With another swell of major fundamental event risk just ahead of us, the collective masses have little intention of placing a big bet just to see an unfavorable European policy outcome steamroll their positions. Two weeks ago, the market's progress was curbed by the scenarios swirling around the Greek election; and last week, the focus was the Fed rate decision. Speculative positioning doesn't stop for every individual piece of fundamental event risk, but matters as important and encompassing as the upcoming EU Summit drill down to the very foundation of the market's risk-reward equilibrium. The question that dollar traders need to ask is whether this messy event risk can spark serious volatility in the near-term and what the probability that big events over the next two weeks will continually distract us from a meaningful trend.
Given the intensity and scope of the two-day gathering of the Euro-area's leaders, it would be reasonable to expect the kind of market impact that followed shortly after the Fed disappointed capital markets by withholding QE3. However, there is a critical difference between this and last week's fundamental climax. For the FOMC decision, we knew what a good, mediocre and bad outcome would look like as well as the distinct time frame when we could make the assessment. This time around, there are numerous possibilities and there is talk that the event could continue through the weekend. Uncertainty is generally attributed to risk aversion, yet deleveraging is an active effort. To determine if the dollar is due for a big move (and will stick with it), we should watch a speculative benchmark and implied volatility readings. My preference is the S&P 500 and the FX Volatility Index or traditional VIX. Strong 'risk on' (the equity index's territory) or 'risk off' can get the greenback moving.
Euro Summit Begins, How Should We Gauge its Progress?
After three days of public bickering for European policy officials, they are finally in a position to make progress on the fire fight against sovereign debt, banking sector, credit and economic crises. With the standard indicator or event we could set our expectations against a consensus number or primary topic, but this event is far more complex than that. To successfully navigate this groundswell, we need to assess not only the various moving parts but the market's collective expectations as well. Heading into the scheduled, two-day European Union Summit; the markets have shown that their appetite for temporary fixes to escalating financial troubles is fading quickly. The 'half life' of programs can now be measured in hours (just look at the lackluster reaction to Greece's restructuring, then its election and most recently Spain's banking bailout).
What this tempered market reaction suggests is a natural bias towards negative interpretation and need for concrete short and long-term programs to turn the euro to a lasting recovery. There are a number of topics on tap for discussion and a lot of debate surrounding those that can carry the most weight towards providing stability. For the long-term, a move towards a Banking and/or Fiscal Union - along with the common regulator and joint liability it would entail - would represent the path to real change. That said, it is a very complex objective and comes at a time when market confidence could be undermined in the short-term under such a program. The immediate answers to crisis concerns rest with renegotiating Greece's bailout conditions, the concept of issuing EU common bonds and enabling the ESM to purchase regional bonds.
British Pound Ignores Data, Focuses on Unpredictable Euro Crisis
The sterling had a mixed session or data this past session. Where the BBA home loans figures supported growing stimulus calls for the Bank of England, the CBI retail sales report for June surged unexpectedly to its highest level since December 2010. However, this past round of data and the upcoming final readings on 1Q GDP won't capture pound traders' attention. The speculative ranks are focused in on the more immediate threat: the spillover of the Euro-area crisis if officials don't seriously boost their efforts to put out the fire. That said, don't look for trend Thursday.
Japanese Yen Fights Long-Term Financial Issues as Short-Term Risks Swell
Policy officials have recognized that they do not have a lasting influence over the exchange rate – efforts at direct intervention and larges asset purchase programs have proved that. There is little that can be done in the face of a heavy sentiment winds that carry the funding currency higher and lower depending on the appetite for carry. In contrast, the tax legislation being pushed now can have real, long-term influence.
New Zealand Dollar Undeterred by Data, Risk Trends and Rates All that Matter
We have become acclimated to the New Zealand docket's lack of influence over its currency long ago. In the best or worst of times, the kiwi is an investment currency and thereby follows risk trends. Therefore, the lack of influence coming off of the sharp drop in the NBNZ's business sentiment indicators for June (both confidence and activity outlook dropped to March 2011 lows) shouldn't surprise. For the kiwi, we are once again following risk trends and to a lesser extent rate expectations. There is still a mild call for a 25bp cut at the next meeting, but it's tame.
Australian Dollar: Looking Beyond Near-Term Volatility Threats is the RBA
With the EU Summit ahead, there is little doubting where Aussie dollar traders are looking. As they wait, however, we have seen a few more steps towards the stimulus that helps stabilize fears of volatility and thereby bolsters the case for passive carry. According to reports from Bloomberg, traders with the PBoC have suggested the central bank was going to inject another 30 billion yuan in capital through two-week repos (in addition to the 95 billion yesterday). But that is today. It's worth looking out to consider the impact of next week's RBA rate decision…
Gold On the Cusp of a Breakout, But What Escalates it from Minor to Massive?
Gold has worked its way into a tight position with technical boundaries suggesting a breakout will have to come soon regardless of the market's fundamental assurances. We need to ask what can elevate a minor break to a critical one. The traditional risk appetite / risk aversion argument isn't as valid here. Whether the EU fails to provide stability for the European financial system or it offers financial support that offers immediate relief, the alternative store of wealth will look tempting. The real question is whether the dollar or gold ends up looking better.
For Real Time Forex News, visit:http://www.dailyfx.com/real_time_news/
**For a full list of upcoming event risk and past releases, go towww.dailyfx.com/calendar
ECONOMIC DATA
Next 24 Hours
GMT

Currency

Release

Survey

Previous

Comments

23:15

JPY

Nomura/JMMA Manufacturing Purchasing Manager Index

50.70

23:50

JPY

Retail Trade (YoY)

3.%

5.8%

23:50

JPY

Retail Trade s.a. (MoM)

0.2%

-0.3%

23:50

JPY

Large Retailers' Sales

-1.%

-0.5%

01:00

AUD

HIA New Home Sales (MoM)

6.9%

Rate cut may drive demand for mortgage loans.

01:00

NZD

NBNZ Activity Outlook

34.90

01:00

NZD

NBNZ Business Confidence

27.10

01:30

EUR

German June Unemployment Data Released by Federal Labor Agency

0.7%

07:55

EUR

German Unemployment Change

3K

0 K

Will provide insight into how Germany has been affected by the eurozone crisis.

07:55

EUR

German Unemployment Rate s.a.

6.7%

6.7%

08:30

GBP

Gross Domestic Product (QoQ)

-0.3%

-0.3%

British Economy contracted 0.3% during the first 3 month of 2012

08:30

GBP

Gross Domestic Product (YoY)

-0.1%

-0.1%

08:30

GBP

Current Account (Pounds)

-9.0B

-8.5B

To be affected by weak global outlook.

08:30

GBP

Total Business Investment (QoQ)

3.6%

3.6%

New credit program is targeting business to invest and grow their businesses.

08:30

GBP

Total Business Investment (YoY)

14.2%

14.2%

09:00

EUR

Euro-Zone Business Climate Indicator

-0.87

-0.77

Confidence is likely to be shocked due to the lack of direction from the ECB despite multiple meeting among heads of states discussing solutions.

09:00

EUR

Euro-Zone Consumer Confidence

-19.60

-19.60

09:00

EUR

Euro-Zone Economic Confidence

89.60

90.60

09:00

EUR

Euro-Zone Industrial Confidence

-12.0

-11.30

09:00

EUR

Euro-Zone Services Confidence

-6.0

-4.90

12:30

Gross Domestic Product Price Index

1.7%

1.7%

Traders will fallow to compare with the economic contractions in Europe.

12:30

Gross Domestic Product (Annualized)

1.9%

1.9%

12:30

Core Personal Consumption Expenditure (QoQ)

2.1%

2.1%

U.S. Consumer confidence fell during June.

12:30

Personal Consumption

2.7%

2.7%

12:30

Initial Jobless Claims

385K

386K

Jobless rates up in 18 states.

12:30

Continuing Claims

3299K

15:00

Kansas City Fed Manf. Activity

9.0

Richmond Fed Manufacturing Index fell 3 points in June.
| | | |
| --- | --- | --- |
| GMT | Currency | Upcoming Events & Speeches |
| -:- | EUR | EU Summit |
| 15:30 | | Fed's Pianalto Speaks in Cleveland |
| 16:00 | | Fed's Fisher Speaks in Aspen on the Economy |
SUPPORT AND RESISTANCE LEVELS
To see updated SUPPORT AND RESISTANCE LEVELS for the Majors, visitTechnical Analysis Portal
To see updated PIVOT POINT LEVELS for the Majors and Crosses, visit ourPivot Point Table
CLASSIC SUPPORT AND RESISTANCE
EMERGING MARKETS 18:00 GMT

SCANDIES CURRENCIES 18:00 GMT

Currency

Currency

Resist 2

15.5900

2.0000

9.2080

7.8165

1.3650

Resist 2

7.5800

5.6625

6.1150

Resist 1

15.0000

1.9000

8.5800

7.8075

1.3250

Resist 1

6.5175

5.3100

5.7075

Spot

13.5549

1.8121

8.4068

7.7584

1.2754

Spot

7.0185

5.9396

6.0244

Support 1

12.5000

1.6500

6.5575

7.7490

1.2000

Support 1

6.0800

5.1050

5.3040

Support 2

11.5200

1.5725

6.4295

7.7450

1.1800

Support 2

5.8085

4.9115

4.9410
INTRA-DAY PROBABILITY BANDS 18:00 GMT
| | | | | | | | | | |
| --- | --- | --- | --- | --- | --- | --- | --- | --- | --- |
| Currency | | | | | | AUD/USD | NZD/USD | | |
| Resist. 3 | 1.2658 | 1.5733 | 80.14 | 0.9708 | 1.0324 | 1.0242 | 0.8058 | 100.78 | 125.33 |
| Resist. 2 | 1.2623 | 1.5698 | 79.95 | 0.9680 | 1.0301 | 1.0211 | 0.8032 | 100.42 | 124.95 |
| Resist. 1 | 1.2587 | 1.5664 | 79.76 | 0.9653 | 1.0279 | 1.0181 | 0.8007 | 100.07 | 124.57 |
| Spot | 1.2516 | 1.5594 | 79.39 | 0.9597 | 1.0234 | 1.0119 | 0.7956 | 99.37 | 123.81 |
| Support 1 | 1.2445 | 1.5524 | 79.02 | 0.9541 | 1.0189 | 1.0057 | 0.7905 | 98.67 | 123.04 |
| Support 2 | 1.2409 | 1.5490 | 78.83 | 0.9514 | 1.0167 | 1.0027 | 0.7880 | 98.32 | 122.66 |
| Support 3 | 1.2374 | 1.5455 | 78.64 | 0.9486 | 1.0144 | 0.9996 | 0.7854 | 97.96 | 122.28 |
v
--- Written by: John Kicklighter, Senior Currency Strategist for DailyFX.com
To contact John, email jkicklighter@dailyfx.com. Follow me on twitter at http://www.twitter.com/JohnKicklighter
To be added to John's email distribution list, send an email with the subject line "Distribution List" to jkicklighter@dailyfx.com.
Additional Content:Money Management Video
The information contained herein is derived from sources we believe to be reliable, but of which we have not independently verified. Forex Capital Markets, L.L.C.® assumes no responsibility for errors, inaccuracies or omissions in these materials, nor shall it be liable for damages arising out of any person's reliance upon this information. Forex Capital Markets, L.L.C.® does not warrant the accuracy or completeness of the information, text, graphics, links or other items contained within these materials. Forex Capital Markets, L.L.C.® shall not be liable for any special, indirect, incidental, or consequential damages, including without limitation losses, lost revenues, or lost profits that may result from these materials. Opinions and estimates constitute our judgment and are subject to change without notice. Past performance is not indicative of future results.
DailyFX provides forex news and technical analysis on the trends that influence the global currency markets.