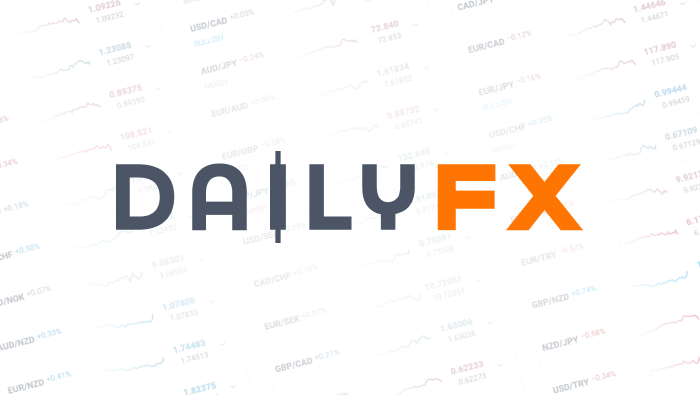 Euro Standoff Growing Intense After Merkel Says 'No Common Bond!'
Dollar Retraces but Threat of Upcoming Risk Backs Bulls

Euro Standoff Growing Intense After Merkel Says No Common Bond!

British Pound: Timing the Importance of the EZ Crisis and Stimulus

Swiss Franc Yields Lurch Higher, Euro Issues Still Major Hurdle

Japanese Yen: Prime Minister Makes Critical Headway on Fiscal Hole

New Zealand Dollar Traders Assess Incoming RBNZ Governor Replacement

Gold

Rebound Stalls, Now in the Gravity of the EU Summit
Dollar Retraces but Threat of Upcoming Risk Backs Bulls
The Dow Jones FXCM Dollar suffered its biggest daily decline in a week Tuesday despite a notable escalation in perceived trouble surrounding the Euro-area financial crisis. Though to put the performance into quantitative terms, the 32-point decline for the benchmark is a fraction of Thursday's impressive 115-point surge and is comparable to a general drop in activity / range since that post-FOMC move. Currently, we are in the pre-event risk drift that often curbs interest in taking major positions for fear that a jump in volatility could send the markets reeling in an unfavorable direction. This is the same sideline shift that we see on a monthly basis in the lead up to the nonfarm payrolls (NFP) releases and was more recently seen on a market-wide sentiment basis with the Fed rate decision. There is a lot riding on the progress made by policy officials in the Euro Zone at the upcoming Summit – the largest aggregate economy in the world. If the market continues to lose confidence in the reserve appeal of the euro, it will only reinforce the greenback's position as the world benchmark currency.
The forthcoming event risk from the Euro-area is the type that can tap into underlying sentiment. Therefore, it should be a top concern for dollar traders. That said, there seem to be a surprisingly reserved assessment of how influential the Summit can really be for broader risk trends according to expected (implied) volatility readings. The VIX Index (the standard for expected volatility in equities) is off nearly 8 percentage points from its height at the beginning of the month (near 28 percent) and 5 percentage points down from the levels heading into the Greek vote. Looking closer to the source, we find the one-week implied volatility reading for EURUSD is in line with three-month average and 40 percent lower than the projected activity levels in the lead up to the Greek election. Perhaps this is a reflection that there simply isn't as much at stake as there was previously. Yet, the worst-case scenario for the Greek vote was a very low probability. For the Summit, the outcome probabilities are far more vague and fallout substantially more threatening. Therefore, the market may be mispricing risk and therefore the safe haven dollar.
Euro Standoff Growing Intense After Merkel Says 'No Common Bond!'
When making an assessment of scenarios for a particularly important market event, there is a 'Base Case' that represents the most likely outcome (and thereby the closest to being fully priced into the market) and surprise or extreme outcomes that carry lower probabilities as well as greater potential market impact. Heading into the EU Summit scheduled for Thursday and Friday, the scene has been set by consistently deteriorating half lives of positive market reaction to last-minute rescue programs and a fading probability that a plan can even be cobbled together to meet the 'buy time' standards that the speculative markets have become acclimated to. The risk is clearly rising, yet there is a notable lack of appreciation to these changing terms when looking at harbors to risk – implied volatility and the US dollar.
Identifying an imbalance in volatility expectations is just as useful to traders as recognizing a fundamental dislocation. Taking stock of the worsening fundamental outlook, this past session was packed with painful headlines. Perhaps the most critical development was Merkel's statement that no shared liability on debt would entertained as long as she lived. Germany has long stood against the common bond idea, but this is unusually resolute language for a politician – suggesting no room for negotiation on a topic that could offer a genuine and lasting boost for the euro (one of the very few). Amongst other headlines, Finance Ministers have set up a call to precede the Summit Wednesday, Egan Jones downgraded Germany and a Spanish bond auction drew rates that were more than double what they were at sales a month ago.
British Pound: Timing the Importance of the EZ Crisis and Stimulus
As I have said many times before, there are many fundamental considerations that go into the fair value of any currency. Traders must find those that are most important. When in doubt, it is usually best to follow the fears of policymakers. Bank of England Governor Mervyn King was as candid as ever in recent comments that found him saying he was growing even more concerned about the risks facing the UK economy. He voiced skepticism that the Euro crisis would be resolved and said he was surprised by change from forecasts released just on May 16.
Swiss Franc Yields Lurch Higher, Euro Issues Still Major Hurdle
In discussion options meant to curb safe haven flows from the Euro Zone into Switzerland, we know that the EURCHF floor at 1.2000 does little to actively dissuade safe haven seekers. Another option is delivering negative yields, but presently the government yields between 2 and 4 year maturities are negative. A surge this past session (lifting the 5 year to positive territory) doesn't change the situation ahead of the EU Summit.
Japanese Yen: Prime Minister Makes Critical Headway on Fiscal Hole
The quick reversal of forcible intervention efforts and lack of influence from monetary policy changes from Japanese policy officials may have shifted policy officials' focus to more systemic issues. One of the bigger concerns with Japan is the size of its debt load. On that front, Prime Minister Noda has made notable progress by pushing through legislation to double the consumption tax through the lower house.
New Zealand Dollar Traders Assess Incoming RBNZ Governor Replacement
It was announced yesterday that former World Bank director Graeme Wheeler would take over for Alan Bollard as Governor for the RBNZ at the end of his term September 25. This is an important event given the kiwi's role in the market is as an investment currency and rate setting is thereby critical. Little is known about Wheeler's policy stance, but he has a definitive 1-3 percent inflation target and replaces a noted hawk.
Gold Rebound Stalls, Now in the Gravity of the EU Summit
Gold slipped for the first time in three days Tuesday, but there was about as much momentum behind the corrective move as the previous two sessions' advance. There is in general a considerable risk of volatility in forthcoming event risk that taps directly into the value of an asset that is treated as an alternative to currencies and government bonds that are manipulated by loose fiscal and monetary policy. We await the next big shift in stimulus expectations through the EU Summit for a clear drive from the precious metal.
For Real Time Forex News, visit:http://www.dailyfx.com/real_time_news/
**For a full list of upcoming event risk and past releases, go towww.dailyfx.com/calendar
ECONOMIC DATA
Next 24 Hours
GMT

Currency

Release

Survey

Previous

Comments

22:45

NZD

NZD Trade Balance (New Zealand dollars)

300M

355M

Reserve Bank of New Zealand expressed concerns that weak global economic outlook will negatively affect exports.

22:45

NZD

NZD Exports (New Zealand dollars)

4.06B

3.89B

22:45

NZD

NZD Imports (New Zealand dollars)

3.80B

3.53B

22:45

NZD

NZD Balance (YTD) (New Zealand dollars)

-790B

-541M

08:30

GBP

GBP BBA Loans for House Purchase

33000

32438.00

Lending Stimulus may spur demand for loans.

10:00

GBP

GBP CBI Reported Sales

15.00

21.00

11:00

USD

USD MBA Mortgage Applications

12:00

EUR

EUR German Consumer Price Index (MoM)

0.%

-0.2%

Germany inflation is among lowest in the EU. Inflation has been one of German Chancellor Merkel's biggest arguments against large scale stimulus programs.

12:00

EUR

EUR German Consumer Price Index (YoY)

1.8%

1.9%

12:00

EUR

EUR German Consumer Price Index - EU Harmonised (MoM)

0.%

-0.2%

12:00

EUR

EUR German Consumer Price Index - EU Harmonised (YoY)

2.1%

2.2%

12:30

USD

USD Durable Goods Orders

0.5%

0.2%

The measure of business investments provides key insight into the confidence of business on the U.S. long term outlook.

12:30

USD

USD Durables Ex Transportation

0.7%

-0.6%

12:30

USD

USD Cap Goods Orders Nondef Ex Air

0.6%

-1.9%

12:30

USD

USD Cap Goods Ship Nondef Ex Air

-1.4%

13:00

CAD

CAD Teranet/National Bank HPI (MoM)

0.8%

Timely reading given recent discussions of a housing bubble in Canada.

13:00

CAD

CAD Teranet/National Bank HPI (YoY)

5.9%

13:00

CAD

CAD Teranet/National Bank HP Index

150.61

14:00

USD

USD Pending Home Sales (YoY)

14.7%

New Home Sales for May at highest point since April 2010.

14:00

USD

USD Pending Home Sales (MoM)

1.3%

-5.5%
| | | |
| --- | --- | --- |
| GMT | Currency | Upcoming Events & Speeches |
| -:- | EUR | Euro Zone Finance Ministers Hole Teleconference |
| 09:00 | EUR | Italy to Sell €9 Bln in 6-month Bills |
SUPPORT AND RESISTANCE LEVELS
To see updated SUPPORT AND RESISTANCE LEVELS for the Majors, visitTechnical Analysis Portal
To see updated PIVOT POINT LEVELS for the Majors and Crosses, visit ourPivot Point Table
CLASSIC SUPPORT AND RESISTANCE
EMERGING MARKETS 18:00 GMT

SCANDIES CURRENCIES 18:00 GMT

Currency

USDMXN

USDTRY

USDZAR

USDHKD

USDSGD

Currency

USDSEK

USDDKK

USDNOK

Resist 2

15.5900

2.0000

9.2080

7.8165

1.3650

Resist 2

7.5800

5.6625

6.1150

Resist 1

15.0000

1.9000

8.5800

7.8075

1.3250

Resist 1

6.5175

5.3100

5.7075

Spot

13.7684

1.8087

8.4302

7.7590

1.2784

Spot

7.0648

5.9526

6.0114

Support 1

12.5000

1.6500

6.5575

7.7490

1.2000

Support 1

6.0800

5.1050

5.3040

Support 2

11.5200

1.5725

6.4295

7.7450

1.1800

Support 2

5.8085

4.9115

4.9410
INTRA-DAY PROBABILITY BANDS 18:00 GMT
| | | | | | | | | | |
| --- | --- | --- | --- | --- | --- | --- | --- | --- | --- |
| Currency | EUR/USD | GBP/USD | USD/JPY | USD/CHF | USD/CAD | AUD/USD | NZD/USD | EUR/JPY | GBP/JPY |
| Resist. 3 | 1.2629 | 1.5768 | 80.15 | 0.9729 | 1.0339 | 1.0171 | 0.7996 | 100.56 | 125.60 |
| Resist. 2 | 1.2594 | 1.5732 | 79.95 | 0.9701 | 1.0316 | 1.0140 | 0.7971 | 100.20 | 125.21 |
| Resist. 1 | 1.2559 | 1.5697 | 79.76 | 0.9674 | 1.0294 | 1.0109 | 0.7945 | 99.84 | 124.82 |
| Spot | 1.2488 | 1.5627 | 79.38 | 0.9618 | 1.0248 | 1.0047 | 0.7894 | 99.13 | 124.05 |
| Support 1 | 1.2417 | 1.5557 | 79.00 | 0.9562 | 1.0202 | 0.9985 | 0.7843 | 98.42 | 123.28 |
| Support 2 | 1.2382 | 1.5522 | 78.81 | 0.9535 | 1.0180 | 0.9954 | 0.7817 | 98.06 | 122.89 |
| Support 3 | 1.2347 | 1.5486 | 78.61 | 0.9507 | 1.0157 | 0.9923 | 0.7792 | 97.70 | 122.50 |
v
--- Written by: John Kicklighter, Senior Currency Strategist for DailyFX.com
To contact John, email jkicklighter@dailyfx.com. Follow me on twitter at http://www.twitter.com/JohnKicklighter
To be added to John's email distribution list, send an email with the subject line "Distribution List" to jkicklighter@dailyfx.com.
Additional Content:Money Management Video
The information contained herein is derived from sources we believe to be reliable, but of which we have not independently verified. Forex Capital Markets, L.L.C.® assumes no responsibility for errors, inaccuracies or omissions in these materials, nor shall it be liable for damages arising out of any person's reliance upon this information. Forex Capital Markets, L.L.C.® does not warrant the accuracy or completeness of the information, text, graphics, links or other items contained within these materials. Forex Capital Markets, L.L.C.® shall not be liable for any special, indirect, incidental, or consequential damages, including without limitation losses, lost revenues, or lost profits that may result from these materials. Opinions and estimates constitute our judgment and are subject to change without notice. Past performance is not indicative of future results.
DailyFX provides forex news and technical analysis on the trends that influence the global currency markets.