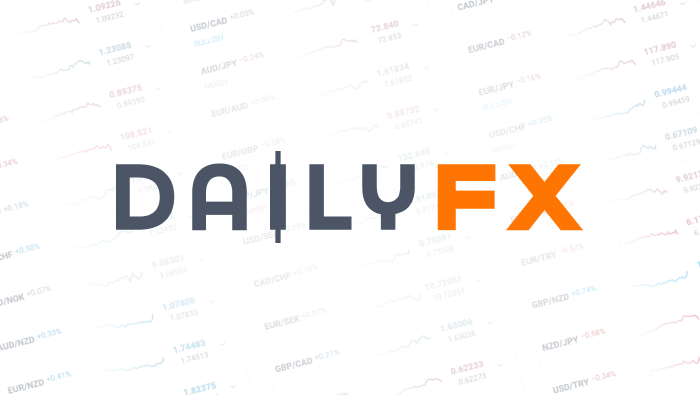 Dollar: Heavy Speculation Ensures Fed Decision Volatility
Dollar: Heavy Speculation Ensures Fed Decision Volatility

Euro Faces Painful Bond Auctions, Strung Out Greek Vote and Sentiment Plunge

British Pound Sees an Open Door for Stimulus as CPI Eases, BoE Readies Stimulus

New Zealand Dollar: A Firm GDP Reading Would be a Good Compliment to Rates

Japanese Yen Sees Record Foreign JGB Interest on Record 2011, Trade Near Record Low

Gold Ready to Explode on the Fed's Orders
Dollar: Heavy Speculation Ensures Fed Decision Volatility
The prevailing winds of speculation and hope carried the dollar deeper into its correction Tuesday as traders prepared to reengage fundamentals with the upcoming Fed rate decision. It is difficult to miss the expectations and influence for the upcoming policy meeting of the world's largest central bank. In the past few weeks, we have seen risk-sensitive, growth-dependent assets like the S&P 500, high yield bonds and carry trade pairs post rallies between 5 and 8 percent. In turn, the safe haven (and it should be said stimulus-burdened) Dow Jones FXCM Dollar Index has dropped as much as 280 points. The level of correlation and momentum behind these different markets speaks to active speculation of Fed move that will curb building financial uncertainties and further entice side-lined market participants back into the market.
We can further garner a sense of how market moving this particular head-line event can be when we appraise the fallout from the April decision and the current distraction from other dominant, fundamental matters. Heading into the April 25 Fed gathering, there was considerable chatter within the ranks that policy group would explicitly offer options for future stimulus programs (with a smaller segment expecting an actual move). Following that mum event, the greenback soared and S&P 500 tumbled in following days and weeks. The stakes are even higher this time around. Not only is the outlook for global growth deteriorating, but the spread of financial trouble from the Euro Zone to the rest of the world bolsters the need for supranatural support from the most prolific stimulus provider. If assistance isn't offered, the premium will drop fast.
That leads us to the possible scenariosfor this event and the expected market impact for each. First, it is important to recognize that this particular rate decision is particularly complex because in addition to the rate decision (16:30 GMT), we will also received quarterly forecasts for growth and interest rates (18:00 GMT) as well as Chairman Bernanke's press conference (18:15 GMT). The most volatile component of this entire event is the possibility of additional stimulus. An expansion of the rescue effort would likely be announced alongside the hold in rates. With that in mind, the biggest boost to the dollar and hit to risk trends would be the absence of any additional easing (whether that be new purchases that expand the balance sheet or further 'Operation Twist') as it is already heavily priced into the market. Significantly less supportive of the currency but possibly unfulfilling for capital markets would be an extension of Operation Twist that sees proceeds from shorter-term Treasury sales go into purchases for longer-dated paper (though this could be further bolstered by forecasts and vows to potentially do more if needed). The most pained outcome for the dollar and supportive of the S&P 500 and other benchmarks would be a program that outright increases the Fed's balance sheet (probably mortgage-backed securities purchases as well as some Twist).
The above is an ideal and academic assessment of how the markets would react to such developments. What matters though is how the market truly reacts to the outcome. If for example the central bank wants to pull out all the stops and offer full support, yet risk appetite fails to gain traction; we would be facing a fundamental dilemma where the marginal return for capital markets to additional stimulus has collapsed. On scales of lasting damage to sentiment, a failure to launch on the best of outcomes would be the most disastrous outcome for general risk trends.
Euro Faces Painful Bond Auctions, Strung Out Greek Vote and Sentiment Plunge
You wouldn't know it by looking at the euro's performance, but the fundamental backdrop was exceptionally disappointing for the shared currency this past session. Attempting to carry through the good will from the Greek vote this past weekend, a coalition has still not formed amongst the leading parties – though it seems Pasok may be content in creating a union with New Democracy and Democratic Left as Syriza remains adamant its opposition stance on bailouts. From the docket, we witnessed the Euro Zone ZEW survey(investor sentiment) suffer its biggest plunge since August in a sharp move to -20.1. And, where 10-year Spanish and Greek yieldseased on unfounded rumor that the ESM will start buying bonds post haste, we saw borrowing rates for both counties shoot higher at their respective auctions for short-term paper.
British Pound Sees an Open Door for Stimulus as CPI Eases, BoE Readies Stimulus
Despite the further distance from the Euro-area's financial crisis than the euro itself, the sterling showed a far more mixed performance Tuesday. This could be partly due to the tempered sensitivity to flippant changes in crisis mood (with a focus on medium-term deterioration), but it also has its fundamental roots in the 30-month low for CPI (2.8 percent) and the BoE's announcement that it would run is first emergency liquidity operation tomorrow (5 billion pounds). We'll keep the fundamental fires burning Wednesday with the BoE minutes and job claims.
New Zealand Dollar: A Firm GDP Reading Would be a Good Compliment to Rates
The Australian dollar has shown an impressive pace on its rebound because its overly dovish outlook for rates retraced alongside risk trends themselves. For the Canadian dollar, reticence is a reflection of the currency's poor positioning on the carry spectrum. In comparison, the kiwi dollar is leading the major's comm bloc. Where the Aussie has to find a relief rally from its oversold position, the kiwi is looking at the most reserved rate cut outlook in six weeks. Add to that a premium on bond yields and an upcoming GDP release, and you have an interesting read.
Japanese Yen Sees Record Foreign JGB Interest on Record 2011, Trade Near Record Low
There is no doubting where the Japanese yen's attention is – on risk trends and the heavy volatility potential in the upcoming Fed rate decision. However, it is worth taking stock of the fundamental developments that will carry beyond a short-term swing in risk appetite. From the headlines we learned that there was a record foreign interest in JGBs through 2011 with outsiders holding 8.3 percent of the total market – demand to keep the yen up. Furthermore, we saw this morning that the May trade deficit hit its third highest on record – a long-term weight.
Gold Ready to Explode on the Fed's Orders
There are many assets that we can watch for the Fed decision fallout – and ultimately, you should watch what you are trading. Yet, whether you plan to trade it or not, gold will be a very interesting player in the upcoming event risk. As an explicit alternative to traditional stores of wealth (currency and government debt) as well as a traditional safe haven, this commodity could be in for some exceptional volatility.
For Real Time Forex News, visit:http://www.dailyfx.com/real_time_news/
**For a full list of upcoming event risk and past releases, go towww.dailyfx.com/calendar
ECONOMIC DATA
Next 24 Hours
GMT

Currency

Release

Survey

Previous

Comments

22:45

NZD

Current Account Balance (1Q)

-1.145B

-2.763B

Deficit expected to be effect by the change in global economic growth.

22:45

NZD

Current Account Deficit-GDP Ratio (1Q)

-4.6%

-4.0%

23:50

JPY

Merchandise Trade Balance Total (Yen) (MAY)

-544.4B

-520.3B

23:50

JPY

Adjusted Merchandise Trade Balance (Yen) (MAY)

-347.7B

-480.2B

23:50

JPY

Merchandise Trade Exports (YoY) (MAY)

9.7

7.9

23:50

JPY

Merchandise Trade Imports (YoY) (MAY)

3.3

8.0

0:00

AUD

Conference Board Leading Index (APR)

0.2%

0:30

AUD

Westpac Leading Index (MoM) (APR)

0.4%

1:00

AUD

DEWR Internet Skilled Vacancies (MoM) (MAY)

-0.8%

1:30

AUD

Dwelling Starts (1Q)

-2.3%

-6.9%

A passed on OCR cut, could spur home building.

4:30

JPY

All Industry Activity Index (MoM) (APR)

0.1%

-0.3%

6:00

EUR

German Producer Prices (MoM) (MAY)

-0.2%

0.2%

Rising inflation will add to political distaste of bailouts with German citizens.

6:00

EUR

German Producer Prices (YoY) (MAY)

2.2%

2.4%

7:00

JPY

Convenience Store Sales (YoY) (MAY)

6.10%

8:00

EUR

Italian Industrial Orders s.a. (MoM) (APR)

-1.50%

3.50%

Provides insight on the level of confidence in the growth prospect of Europe.

8:00

EUR

Italian Industrial Orders n.s.a. (YoY) (APR)

-8.60%

-14.30%

8:00

EUR

Italian Industrial Sales s.a. (MoM) (APR)

0.00%

8:00

EUR

Italian Industrial Sales n.s.a. (YoY) (APR)

-3.10%

8:30

GBP

Claimant Count Rate (MAY)

4.9%

4.9%

Will be an indicator of the success/failure of the newly launched 'funding for lending'.

8:30

GBP

Jobless Claims Change (MAY)

-4.0K

-13.7K

8:30

GBP

Average Weekly Earnings inc Bonus (3MoY) (APR)

0.8%

0.6%

8:30

GBP

Average Weekly Earnings ex Bonus (3MoY) (APR)

1.8%

1.6%

8:30

GBP

ILO Unemployment Rate (3M) (APR)

8.2%

8.2%

8:30

GBP

Employment Change (3M/3M) (APR)

135K

105K

9:00

CHF

ZEW Survey (Expectations) (JUN)

-4

9:00

EUR

Italian Current Account (euros) (APR)

-2384M

11:00

USD

MBA Mortgage Applications (JUN 15)

18.00%

16:30

USD

Federal Open Market Committee Interest Rate Decision

0.25%

0.25%

New stimulus program will be driving the value of the US dollar this week.
| | | |
| --- | --- | --- |
| GMT | Currency | Upcoming Events & Speeches |
| 23:50 | JPY | Bank of Japan Meeting Minutes |
| 6:35 | JPY | BOJ Governor Shirakawa Speech |
| 8:30 | GBP | Bank of England Meeting Minutes |
| 18:00 | USD | FOMC to Release Projections of Economy and Fed Funds Rate |
| 18:15 | USD | Fed's Bernanke Holds Press Conference |
SUPPORT AND RESISTANCE LEVELS
To see updated SUPPORT AND RESISTANCE LEVELS for the Majors, visitTechnical Analysis Portal
To see updated PIVOT POINT LEVELS for the Majors and Crosses, visit ourPivot Point Table
CLASSIC SUPPORT AND RESISTANCE
EMERGING MARKETS 18:00 GMT

SCANDIES CURRENCIES 18:00 GMT

Currency

USDMXN

USDTRY

USDZAR

USDHKD

USDSGD

Currency

USDSEK

USDDKK

USDNOK

Resist 2

15.5900

2.0000

9.2080

7.8165

1.3650

Resist 2

7.5800

5.6625

6.1150

Resist 1

15.0000

1.9000

8.5800

7.8075

1.3250

Resist 1

6.5175

5.3100

5.7075

Spot

13.6957

1.7980

8.2015

7.7592

1.2679

Spot

6.9788

5.8662

5.9505

Support 1

12.5000

1.6500

6.5575

7.7490

1.2000

Support 1

6.0800

5.1050

5.3040

Support 2

11.5200

1.5725

6.4295

7.7450

1.1800

Support 2

5.8085

4.9115

4.9410
INTRA-DAY PROBABILITY BANDS 18:00 GMT
| | | | | | | | | | |
| --- | --- | --- | --- | --- | --- | --- | --- | --- | --- |
| Currency | EUR/USD | GBP/USD | USD/JPY | USD/CHF | USD/CAD | AUD/USD | NZD/USD | EUR/JPY | GBP/JPY |
| Resist. 3 | 1.2818 | 1.5866 | 79.55 | 0.9590 | 1.0278 | 1.0305 | 0.8057 | 101.35 | 125.50 |
| Resist. 2 | 1.2782 | 1.5830 | 79.37 | 0.9562 | 1.0256 | 1.0274 | 0.8031 | 100.99 | 125.11 |
| Resist. 1 | 1.2745 | 1.5793 | 79.19 | 0.9534 | 1.0233 | 1.0242 | 0.8005 | 100.62 | 124.72 |
| Spot | 1.2672 | 1.5721 | 78.83 | 0.9478 | 1.0188 | 1.0180 | 0.7954 | 99.90 | 123.93 |
| Support 1 | 1.2599 | 1.5649 | 78.47 | 0.9422 | 1.0143 | 1.0118 | 0.7903 | 99.18 | 123.15 |
| Support 2 | 1.2562 | 1.5612 | 78.29 | 0.9394 | 1.0120 | 1.0086 | 0.7877 | 98.81 | 122.76 |
| Support 3 | 1.2526 | 1.5576 | 78.11 | 0.9366 | 1.0098 | 1.0055 | 0.7851 | 98.45 | 122.37 |
v
--- Written by: John Kicklighter, Senior Currency Strategist for DailyFX.com
To contact John, email jkicklighter@dailyfx.com. Follow me on twitter at http://www.twitter.com/JohnKicklighter
To be added to John's email distribution list, send an email with the subject line "Distribution List" to jkicklighter@dailyfx.com.
Additional Content:Money Management Video
The information contained herein is derived from sources we believe to be reliable, but of which we have not independently verified. Forex Capital Markets, L.L.C.® assumes no responsibility for errors, inaccuracies or omissions in these materials, nor shall it be liable for damages arising out of any person's reliance upon this information. Forex Capital Markets, L.L.C.® does not warrant the accuracy or completeness of the information, text, graphics, links or other items contained within these materials. Forex Capital Markets, L.L.C.® shall not be liable for any special, indirect, incidental, or consequential damages, including without limitation losses, lost revenues, or lost profits that may result from these materials. Opinions and estimates constitute our judgment and are subject to change without notice. Past performance is not indicative of future results.
DailyFX provides forex news and technical analysis on the trends that influence the global currency markets.