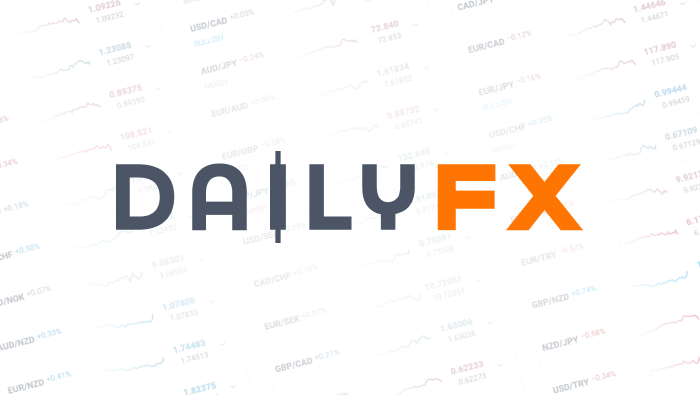 Dollar Rejects Another Dangerous Reversal Test
Dollar

Rejects

Another Dangerous Reversal

Test

Euro

's Spain Fears Cooling, Greek Concerns Heating Up

Swiss Franc: Will the SNB Take Action Against CHF Strength?

British Pound Finding a Temporary Distraction from Policy, EU Outlook

New Zealand Dollar Edges Higher after RBNZ Leaves Rates Untouched

Canadian Dollar: What to Expect from the Financial System Review

Gold On its Best Run in Six Week Thanks to the Dollar
Dollar Rejects Another Dangerous Reversal Test
The dance continues. The Dow Jones FXCM Dollar Indexmade another attempt to crack 10,150 and spark a true technical reversal. Yet, without the fundamental encouragement and speculative will; following through on this threat once again proved empty. It isn't often that I mention technical levels and patterns so frequently in this report, but the correspondence with upcoming event risk creates highly unstable market conditions. With only 40 points of 'range' on the Index and comparatively cramped quarters for the dollar-based majors, it would seem the perfect setup for a decisive break and trend to develop with the upcoming headlines (the Greek election and Fed rate decision). Yet, we still have the second half of the week to traverse and the leveraged influence of speculators can raise the risk of a pre-event drive. That said, follow through would quickly fade risk as short-term traders move to book profit and avoid the tumult that follows the weekend liquidity drain.
In tracking the path of the US dollar through the rest of this week, the market will always default back to expectations for volatility. Expected (implied) volatility for the week forward has naturally built to excessive levels as the forecast period contains both the Greek election and the Fed rate decision. The EURUSD's one-week implied volatility reading has more than doubled since the beginning of May and is now targeting the highs from September of October of last year (now at 16.5 percent). In the meantime, standard fundamental developments go underappreciated – though they can still carry influence after the storm passes. Updates like the second drop in monthly retail sales in May (and the largest decline in two years when car dealer sales are excluded) are notable but contribute to well-established expectations of slowing growth. Carry a little more weight was the Treasury's selling 10-year debt at a record-low auction yield of 1.622 percent and still drawing strong demand (3.06 bid-to-cover) along the way. This can be both a sign of stimulus expectations (more Fed buying next week) and a clear vote for top safe haven.
Euro's Spain Fears Cooling, Greek Concerns Heating Up
We were confronted with another disappointing wave of Spanish headlines this past session, but the euro is too much like a deer in Greece's headlines to shift its focus. Not catching too many by surprise, credit rating agency Moody's announced its decision to lower the country's standing from A3 to Baa3. This is in line with both Fitch and Standard & Poor's before it, so the implications were already well sussed out. This shift is not to be taken lightly. If DBRS (a smaller, Canadian rating agency that is also used to determine collateral within the Euro Zone) follows suit, there will be a considerable cost for the county in terms of its ability to tap ECB fund. That said, there is still an open-ended vow to support the region's fourth largest banking system – which could easily be notched up to full economic support. This uncertainty has a positive tilt to it, and thereby is easily overwhelmed when set against the trouble that is Greece. Various news sources have quoted unnamed officials as saying between €600 and €900 million euros are being withdrawn from the country's banking system a day in the lead up to the vote. Perhaps an effort to calm nerves or swing the vote, anti-bailout Syriza head Tsipras has said the EU wouldn't cut support or eject the country. That is unrealistic…
Swiss Franc: Will the SNB Take Action Against CHF Strength?
Many of those that were originally interested in EURCHF in the months that followed the initial setting of the 1.2000 floor and the speculation of a further boost in its wake have moved on. That is reasonable given the average daily range over the past week is an incredibly low 8 pips. Yet, the fundamental tension here is impressive. Conditions are especially explosive now considering we are heading into the SNB rate decision. The policy authority has long threatened the exchange rate with unlimited euro buying to prevent franc appreciating, but this policy has saddled the group with record reserves and it does little to curb safe haven flows. If there is an assumption that the Euro Zone's health continues to devolve and/or global risk trends further seize, action may be warranted. What could they do to upgrade their fight? A floor hike is probably less likely than a new effort to curb capital inflows looking for shelter. If the central bank does not move, the Swiss push will likely become more brazen.
British Pound Finding a Temporary Distraction from Policy, EU Outlook
The sterling has proven to be relatively steady so far this week – but then again, what isn't. For the sterling's backdrop, we have to remember that there is a direct link to the health of the Euro-area. Without a solid plan to stabilize the monetary union, it is not a very large step to spread the flu to the UK. Furthermore, the 'return' component of this currency's risk/reward balance has taken a clear turn for the worse. Though the rate forecast is modest near its lows for the year, the bitter taste of stimulus is on most sterling traders' minds.
New Zealand Dollar Edges Higher after RBNZ Leaves Rates Untouched
Over the past 24 hours, the top event risk was the RBNZ's rate decision. Yet, despite its potential, the probabilities were for leaning towards an unremarkable outcome. The majority was not disappointed. Governor Alan Bollard announced that rates would be left unchanged at 2.50 percent. That said, a lowered growth forecast, suggestion of contained inflation and assessment that loose policy was appropriate maintained that modest, dovish bias. That would be a bearish signal if it weren't far more restrained than its primary carry counterpart's bearing: the RBA.
Canadian Dollar: What to Expect from the Financial System Review
USDCAD is a unique fundamental pair. The economic and financial connections between the US and Canada lead to a risk appetite / investment-currency relationship that is somewhat separate from the standard flow from high to low yield. That said, a little more attention should be paid to the Canadian Financial System Review due. A steadier and higher-yielding alternative to the US would be attractive.
Gold On its Best Run in Six Week Thanks to the Dollar
A four-day advance from gold has leveraged us up to the top of a descending wedge – yet another anti-dollar break out is lining up. For the metal, we can attribute much of the metal's advance to the greenback's struggle – in multiple ways. Firstly, gold is generally priced in dollars. Furthermore, the greenback is at the root of further stimulus expectations which leverages the commodity's anti-currency store of wealth appeal.
For Real Time Forex News, visit:http://www.dailyfx.com/real_time_news/
**For a full list of upcoming event risk and past releases, go towww.dailyfx.com/calendar
ECONOMIC DATA
Next 24 Hours
GMT

Currency

Release

Survey

Previous

Comments

21:00

NZD

Reserve Bank of New Zealand Interest Rate Decision

2.50%

2.50%

If the RBNZ holds, it will be a stark contrast to the RBA's cuts.

1:00

AUD

Consumer Inflation Expectation (JUN)

-

3.1%

4:30

JPY

Industrial Production (MoM) (APR F)

-

0.2%

Industrial Production has grown aggressively for the year.

4:30

JPY

Industrial Production (YoY) (APR F)

-

13.4%

4:30

JPY

Capacity Utilization (MoM) (APR F)

-

1.3%

6:00

EUR

German Wholesale Price Index (MoM) (MAY)

-

0.5%

The leading indicator for inflation has overall declined for the year.

6:00

EUR

German Wholesale Price Index (YoY) (MAY) rise

-

2.4%

7:30

CHF

Swiss National Bank Interest Rate Decision

0.00%

0.00%

Market is concerned about stimulus announcements.

8:30

EUR

Italian General Government Debt (Euros) (APR)

-

1946.1B

9:00

EUR

Euro-Zone Consumer Price Index (MoM) (MAY)

-0.2%

0.5%

Inflation showing declines among major European producers.

9:00

EUR

Euro-Zone Consumer Price Index (YoY) (MAY)

2.4%

2.4%

9:00

EUR

Euro-Zone Consumer Price Index - Core (YoY) (MAY)

1.6%

1.6%

9:00

EUR

Euro-Zone Labor Costs (YoY) (1Q)

2.6%

2.8%

11:00

EUR

Spanish House Prices (QoQ) (1Q)

-

-4.2%

Housing prices continue to decline during Spain's recession.

11:00

EUR

Spanish House Prices (YoY) (1Q)

-

-11.2%

12:30

CAD

Capacity Utilization Rate (1Q)

-

80.5%

12:30

CAD

New Housing Price Index (MoM) (APR)

0.3% (A)

0.3%

12:30

CAD

New Housing Price Index (YoY) (APR)

2.6% (A)

2.6%

12:30

USD

Consumer Price Index (MoM) (MAY)

-0.2%

0.0%

Forecasted to fall below 2%, for the first time since year 2011, making QE3 more favorable, but inflation was at 1.1 when QE2 was announced.

12:30

USD

Consumer Price Index (YoY) (MAY)

1.9%

2.3%

12:30

USD

Consumer Price Index Ex Food & Energy (MoM) (MAY)

0.2%

0.2%

12:30

USD

Consumer Price Index Ex Food & Energy (YoY) (MAY)

2.2%

2.3%

12:30

USD

Consumer Price Index n.s.a. (MAY)

229.8

230.085

12:30

USD

Consumer Price Index Core Index s.a. (MAY)

-

228.984

12:30

USD

Initial Jobless Claims (JUN 9)

375K

377K

Unemployment rose to 8.1% for the month of May.

12:30

USD

Continuing Claims (JUN 2)

3269K

3293K

12:30

USD

Current Account Balance (1Q)

-$132.0B

-$124.1B
| | | |
| --- | --- | --- |
| GMT | Currency | Upcoming Events & Speeches |
| 1:10 | NZD | RBNZ Governor Alan Bollard Speaks In Front of Parliament |
| 7:00 | EUR | ECB's Erkki Liikanen Speaks on Euro Economy |
| 8:00 | EUR | European Central Bank Monthly Report |
| 13:30 | EUR | ECB's Jens Weidmann Speaks on Euro Economy |
| 14:30 | CAD | Bank of Canada Publishes Financial System Review |
| 18:00 | GBP | BoE Governor Mervyn King Speaks on U.K. Economy |
SUPPORT AND RESISTANCE LEVELS
To see updated SUPPORT AND RESISTANCE LEVELS for the Majors, visitTechnical Analysis Portal
To see updated PIVOT POINT LEVELS for the Majors and Crosses, visit ourPivot Point Table
CLASSIC SUPPORT AND RESISTANCE
EMERGING MARKETS 18:00 GMT

SCANDIES CURRENCIES 18:00 GMT

Currency

USDMXN

USDTRY

USDZAR

USDHKD

USDSGD

Currency

USDSEK

USDDKK

USDNOK

Resist 2

15.5900

2.0000

9.2080

7.8165

1.3650

Resist 2

7.5800

5.6625

6.1150

Resist 1

15.0000

1.9000

8.5800

7.8075

1.3250

Resist 1

6.5175

5.3100

5.7075

Spot

14.0908

1.8287

8.3880

7.7582

1.2807

Spot

7.1662

5.9339

6.0677

Support 1

12.5000

1.6500

6.5575

7.7490

1.2000

Support 1

6.0800

5.1050

5.3040

Support 2

11.5200

1.5725

6.4295

7.7450

1.1800

Support 2

5.8085

4.9115

4.9410
INTRA-DAY PROBABILITY BANDS 18:00 GMT
| | | | | | | | | | |
| --- | --- | --- | --- | --- | --- | --- | --- | --- | --- |
| Currency | EUR/USD | GBP/USD | USD/JPY | USD/CHF | USD/CAD | AUD/USD | NZD/USD | EUR/JPY | GBP/JPY |
| Resist. 3 | 1.2685 | 1.5645 | 80.20 | 0.9714 | 1.0402 | 0.9995 | 0.7754 | 101.01 | 124.75 |
| Resist. 2 | 1.2645 | 1.5607 | 80.01 | 0.9683 | 1.0377 | 0.9961 | 0.7727 | 100.63 | 124.33 |
| Resist. 1 | 1.2606 | 1.5570 | 79.82 | 0.9651 | 1.0351 | 0.9927 | 0.7700 | 100.26 | 123.91 |
| Spot | 1.2527 | 1.5494 | 79.43 | 0.9587 | 1.0301 | 0.9860 | 0.7645 | 99.51 | 123.08 |
| Support 1 | 1.2448 | 1.5418 | 79.04 | 0.9523 | 1.0251 | 0.9793 | 0.7590 | 98.76 | 122.25 |
| Support 2 | 1.2409 | 1.5381 | 78.85 | 0.9491 | 1.0225 | 0.9759 | 0.7563 | 98.39 | 121.83 |
| Support 3 | 1.2369 | 1.5343 | 78.66 | 0.9460 | 1.0200 | 0.9725 | 0.7536 | 98.01 | 121.41 |
v
--- Written by: John Kicklighter, Senior Currency Strategist for DailyFX.com
To contact John, email jkicklighter@dailyfx.com. Follow me on twitter at http://www.twitter.com/JohnKicklighter
To be added to John's email distribution list, send an email with the subject line "Distribution List" to jkicklighter@dailyfx.com.
Additional Content:Money Management Video
The information contained herein is derived from sources we believe to be reliable, but of which we have not independently verified. Forex Capital Markets, L.L.C.® assumes no responsibility for errors, inaccuracies or omissions in these materials, nor shall it be liable for damages arising out of any person's reliance upon this information. Forex Capital Markets, L.L.C.® does not warrant the accuracy or completeness of the information, text, graphics, links or other items contained within these materials. Forex Capital Markets, L.L.C.® shall not be liable for any special, indirect, incidental, or consequential damages, including without limitation losses, lost revenues, or lost profits that may result from these materials. Opinions and estimates constitute our judgment and are subject to change without notice. Past performance is not indicative of future results.
DailyFX provides forex news and technical analysis on the trends that influence the global currency markets.