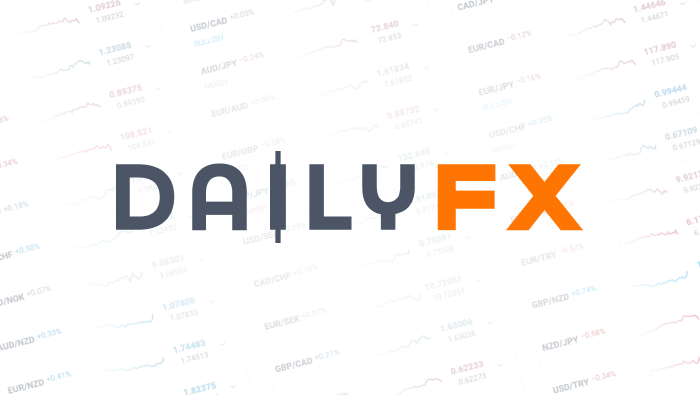 Dollar Retreats on Cue as Volatility Settles Even if Risk Doesn't
Dollar Retreats on Cue as Volatility Settles Even if Risk Doesn't

Euro Little Moved by Spanish Bank Downgrades, Greek Bond Sale

New Zealand Dollar Traders Ready for the RBNZ Rate Decision

Swiss Franc: Upgraded Growth Forecast, Negative Yields Set Stage for SNB

Japanese Yen Looking More Exposed after IMF Calls More BoJ Action

British Pound Rises Despite BoE's Tucker Building the Call for Stimulus

Gold Climbs Against Dollar as Liquidity Demand Relaxes
Dollar Retreats on Cue as Volatility Settles Even if Risk Doesn't
When the capital markets are tumbling and fear of financial seizures hits panicked levels, there is no better currency to jump to than the US dollar. Yet, under most other circumstances, the greenback either struggles to keep pace or is an outright liability. It may seem that with the pained backdrop for growth, yields and financial stability alongside the uncertainty heading into the Greek election that the dollar should find a natural buoyancy; but a pause in volatility is just as burdensome to the benchmark as a mild risk-positive sentiment. We can see this particular situation weighing on the greenback now. Though Monday's risk-positive, anti-dollar drive didn't stick; we are still trending in that direction. Technical traders will recognize the Dow Jones FXCM Dollar Index is carving out a conspicuous reversal pattern against 10,150.
Volatility can work both for and against a currency or asset in general, as long as the swell in activity supports the fundamental bearing of the asset (generally risk appetite or risk aversion). For the greenback, however, volatility itself is the critical component. The dollar isn't a traditional safe haven. Its true value comes through the combination of its liquidity and transparency. These are properties best exemplified when there is an active deleveraging of any and all risk-sensitive assets alongside a wholesale need for liquidity. Up until last week, that was a major boon for the dollar. The equities-based VIX Index hit a six-month high 27.5 percent and the FX equivalent set a high for the year of 12.3 percent.
In contrast, we have seen both 'fear' measures back off significantly this week. Given the high-level risk that the Eurozone crisis could spread next week with the Greek vote and/or another round of short-term stimulus from the Fed draw in waves of speculators; there is a distinct sense that it is better to wait until a clear path is chosen by the markets. This hesitation has a notable effect on volatility and subsequently the dollar. Add to any leveling off in risk trends a boost to QE3 expectations, and the dollar will find itself particularly exposed just off of 18-month highs.
Euro Little Moved by Spanish Bank Downgrades, Greek Bond Sale
The fundamental headlines from the Euro stream were discouraging, but not pressing enough to shake traders' focus from the main event this coming weekend. Fear that the Euro-area crisis can spread or intensify is particularly strong, but the Greek electionis seen as a game changer (especially if it doesn't turn out favorably for the Monetary Union). Of concern this past trading session, the most remarkable scheduled event was the Greek bond auction. The government has grown reliant on shorter-term funding to supplement the shortfall in its two rescue programs. That said, regional banks are steady buyers of this paper, preventing the reflection of the market's feelings on the economy's health. That said, the 4.73 percent yield drawn on the €1.625 billion sale is still excessive. In other news, Fitch announced downgraded 18 Spanish banks. This doesn't surprise in the wake of the sovereign cut though. Similarly, German Chancellor Merkel and ECB member Asmussen's suggestion that Eurobond were not the answer to the current crisis should be imprinted on every euro traders' brain at this point.
New Zealand Dollar Traders Ready for the RBNZ Rate Decision
The kiwi has advanced against every one of its counterparts this past week as risk trends tentatively bounce and its particular yield backdrop drives draws a dramatic contrast against its major contemporaries. Against all but the Australian currency, the kiwi dollar provides a decent carry (more so at government bond rates than benchmark and deposit alternatives). And, against the Aussie, a 12-month forecast for 15 bps worth of cuts from the RBNZ offers a sizable advantage to the RBA's projected 100 bps of further easing. In fact, easing expectations may be somewhat excessive. According to overnight swaps there is a 13 percent probability of 25bp cut at the upcoming rate decision due at 21:00 GMT, but fundamentals and recent commentary Governor Bollard suggests that is highly unlikely. The question therefore is whether there is enough latent, bearish positioning on the chance of a rate cut that a correction follows a hold. More interesting will be Bollard's testimony before Parliament.
Swiss Franc: Upgraded Growth Forecast, Negative Yields Set Stage for SNB
We have set the scene for the Swiss National Bank's second quarter rate decision for some time now. The higher-level concerns of the steadfast deterioration in the European financial situation has provided a constant pressure for policy officials to switch from its defensive stance to a more proactive effort (raise the floor on EURCHF, introduce capital curbs, etc). Yet, this is a well-worn speculative scenario and one that has essentially lost its mystique. Meanwhile, recent developments perhaps project a diminished need for / return in further SNB effort. The SECO 2012 GDP forecast was upgraded from 0.8 to 1.4 percent. Further, a threat of negative rates means little as 2-5 year yields are already negative.
Japanese Yen Looking More Exposed after IMF Calls More BoJ Action
The Bank of Japan won't likely find greater support to pull out all the stops on its effort to force the Japanese yen lower. We have already seen the government demand more asset purchases in an effort to drive the currency lower – and Prime Minister Noda's cabinet has even nominated two stimulus-favoring candidates to fill empty central bank posts. Now, the IMF is even supporting the call – calling the yen overbought. This is effectively tacit approval from the organization's members to go ahead with manipulation. Will they take advantage Friday? Would it be effective?
British Pound Rises Despite BoE's Tucker Building the Call for Stimulus
The sterling made notable progress against all but its highest-yielding major counterparts. That is an interesting fundamental reflection of the currency's health. And yet, the outlook for monetary policy (the return component in the risk/reward balance) took a notable slip this past session. The MPC's Tucker said Tuesday that the BoE must do more to ease the strain on the UK and its markets. Point for stimulus.
Gold Climbs Against Dollar as Liquidity Demand Relaxes
Gold posted its biggest advance this past session since the massive June 1 rally. Despite the progress behind the move, this doesn't seem to be a push that has staying power for a trend. The stimulus effects of the Spanish rescue should be as priced in as possible and QE3 expectations won't make much progress to next Wednesday. More prominent now is the dollar's own slide as the slip in volatility curbs its liquidity appeal.
For Real Time Forex News, visit:http://www.dailyfx.com/real_time_news/
**For a full list of upcoming event risk and past releases, go towww.dailyfx.com/calendar
ECONOMIC DATA
Next 24 Hours
GMT

Currency

Release

Survey

Previous

Comments

23:50

JPY

Machine Orders (MoM) (APR)

1.6%

-2.8%

Negative for the first time since April 2011, expresses expectations slowing economy.

23:50

JPY

Machine Orders (YoY) (APR)

4.9%

-1.1%

0:30

AUD

Westpac Consumer Confidence (JUN)

0.8%

0:30

AUD

Westpac Consumer Confidence Index (JUN)

95.3

5:30

EUR

French Consumer Price Index (YoY) (MAY)

2.0%

2.1%

CPI (YoY) declining since Jan 1st, Reduces pressure on the ECB to maintain inflation

5:30

EUR

French Consumer Price Index - EU Harmonised (YoY) (MAY)

2.2%

2.4%

6:00

EUR

German Consumer Price Index (YoY) (MAY F)

1.9%

1.9%

Germany's price pressure is the backbone the ECB's inflation fight.

6:00

EUR

German Consumer Price Index - EU Harmonised (YoY) (MAY F)

2.1%

2.1%

6:45

EUR

French Current Account (euros) (APR)

-4.1B

7:15

CHF

Producer & Import Prices (MoM) (MAY)

-0.1%

-0.1%

7:15

CHF

Producer & Import Prices (YoY) (MAY)

-2.0%

-2.3%

8:00

EUR

Italian Consumer Price Index (NIC incl. tobacco) (YoY) (MAY F)

3.2%

3.2%

YoY figure declined to January levels. Italy leading inflation among top EuroZone.

8:00

EUR

Italian Consumer Price Index - EU Harmonized (YoY) (MAY F)

3.5%

3.5%

9:00

EUR

Euro-Zone Industrial Production w.d.a. (YoY) (APR)

-2.7%

-2.2%

4th month in negative territory, adds economic slowdown pressure.

9:00

EUR

Euro-Zone Industrial Production s.a. (MoM) (APR)

-1.2%

-0.3%

11:00

USD

MBA Mortgage Applications (JUN 8)

1.3%

12:30

USD

Producer Price Index (MoM) (MAY)

-0.6%

-0.2%

PPI down 5% from September highs.

Reduces pressure on Fed to maintain inflation.

12:30

USD

Producer Price Index Ex Food & Energy (MoM) (MAY)

0.2%

0.2%

12:30

USD

Producer Price Index (YoY) (MAY)

1.2%

1.9%

12:30

USD

Producer Price Index Ex Food & Energy (YoY) (MAY)

2.8%

2.7%

12:30

USD

Advance Retail Sales (MAY)

-0.2%

0.1%

Indicator of the health of the economy, weak prints would further justify need for stimulus.

12:30

USD

Advance Retail Sales Less Autos (MAY)

0.0%

0.1%

12:30

USD

Advance Retail Sales Less Auto & Gas (MAY)

0.4%

0.1%

12:30

USD

Advance Retail Sales "Control Group" (MAY)

0.3%

0.4%

14:00

USD

Business Inventories (APR)

0.3%

0.3%

Down 45bp from January high.
| | | |
| --- | --- | --- |
| GMT | Currency | Upcoming Events & Speeches |
| 16:00 | USD | Former Fed Chairman Alan Greenspan Speaks on U.S. Economy |
SUPPORT AND RESISTANCE LEVELS
To see updated SUPPORT AND RESISTANCE LEVELS for the Majors, visitTechnical Analysis Portal
To see updated PIVOT POINT LEVELS for the Majors and Crosses, visit ourPivot Point Table
CLASSIC SUPPORT AND RESISTANCE
EMERGING MARKETS 18:00 GMT

SCANDIES CURRENCIES 18:00 GMT

Currency

USDMXN

USDTRY

USDZAR

USDHKD

USDSGD

Currency

USDSEK

USDDKK

USDNOK

Resist 2

15.5900

2.0000

9.2080

7.8165

1.3650

Resist 2

7.5800

5.6625

6.1150

Resist 1

15.0000

1.9000

8.5800

7.8075

1.3250

Resist 1

6.5175

5.3100

5.7075

Spot

13.9943

1.8266

8.4127

7.7585

1.2828

Spot

7.0855

5.9533

6.0159

Support 1

12.5000

1.6500

6.5575

7.7490

1.2000

Support 1

6.0800

5.1050

5.3040

Support 2

11.5200

1.5725

6.4295

7.7450

1.1800

Support 2

5.8085

4.9115

4.9410
INTRA-DAY PROBABILITY BANDS 18:00 GMT
| | | | | | | | | | |
| --- | --- | --- | --- | --- | --- | --- | --- | --- | --- |
| Currency | EUR/USD | GBP/USD | USD/JPY | USD/CHF | USD/CAD | AUD/USD | NZD/USD | EUR/JPY | GBP/JPY |
| Resist. 3 | 1.2649 | 1.5705 | 80.42 | 0.9755 | 1.0378 | 1.0079 | 0.7875 | 101.01 | 125.58 |
| Resist. 2 | 1.2607 | 1.5665 | 80.23 | 0.9722 | 1.0353 | 1.0043 | 0.7846 | 100.61 | 125.14 |
| Resist. 1 | 1.2566 | 1.5626 | 80.03 | 0.9688 | 1.0327 | 1.0008 | 0.7817 | 100.22 | 124.69 |
| Spot | 1.2483 | 1.5547 | 79.64 | 0.9621 | 1.0276 | 0.9938 | 0.7760 | 99.42 | 123.81 |
| Support 1 | 1.2400 | 1.5468 | 79.25 | 0.9554 | 1.0225 | 0.9868 | 0.7703 | 98.62 | 122.93 |
| Support 2 | 1.2359 | 1.5429 | 79.05 | 0.9520 | 1.0199 | 0.9833 | 0.7674 | 98.23 | 122.48 |
| Support 3 | 1.2317 | 1.5389 | 78.86 | 0.9487 | 1.0174 | 0.9797 | 0.7645 | 97.83 | 122.04 |
v
--- Written by: John Kicklighter, Senior Currency Strategist for DailyFX.com
To contact John, email jkicklighter@dailyfx.com. Follow me on twitter at http://www.twitter.com/JohnKicklighter
To be added to John's email distribution list, send an email with the subject line "Distribution List" to jkicklighter@dailyfx.com.
Additional Content:Money Management Video
The information contained herein is derived from sources we believe to be reliable, but of which we have not independently verified. Forex Capital Markets, L.L.C.® assumes no responsibility for errors, inaccuracies or omissions in these materials, nor shall it be liable for damages arising out of any person's reliance upon this information. Forex Capital Markets, L.L.C.® does not warrant the accuracy or completeness of the information, text, graphics, links or other items contained within these materials. Forex Capital Markets, L.L.C.® shall not be liable for any special, indirect, incidental, or consequential damages, including without limitation losses, lost revenues, or lost profits that may result from these materials. Opinions and estimates constitute our judgment and are subject to change without notice. Past performance is not indicative of future results.
DailyFX provides forex news and technical analysis on the trends that influence the global currency markets.