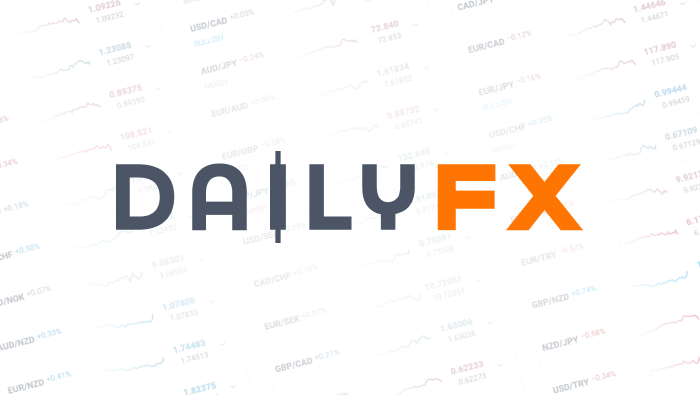 Dollar Steadies as QE3 Hope Checked, Fear Creeps Back In
Dollar Steadies as QE3 Hope Checked, Fear Creeps Back In

Euro Recovery Stalls after Spanish Downgrade Reminds Us Crisis

British Pound: BoE Offers No Guidance, Inflation Figures Ahead

Canadian Dollar: Will the Employment Data Stand as a Bolt of Volatility

Australian Dollar Retreats Despite Strong Data, Improving Rate Outlook

Swiss Franc Tension Building as Data Shows Record Reserves

Gold Plunges after Bernanke Confirms No Immediate QE3
Dollar Steadies as QE3 Hope Checked, Fear Creeps Back In
After Wednesday's sharp drop, it seemed the dollar's climb had not only stalled but had turned into a clear reversal. Yet, the burden of sustaining a risk appetite run (the greenback's kryptonite) is an immense one. And, it is that natural inclination towards unwinding risky positions as growth fades, yields shrink and financial cracks spread that has kept the benchmark reserve currency from giving into a straightforward technical reversal. For the Dow Jones FXCM Dollar Index, this past session curbed selling pressure at a previously tested 10,150 floor. Given the currency's strong, negative correlation to US equities, it should come as little surprise that the high-majors corrected as well. Speculative appetite would also have its way with EURUSD; but for this fundamentally benchmark pair, further implications for stimulus came into play.
There is arguably no better currency pair that is tapped into the underlying health of the global financial markets than EURUSD. On one side, we have a base currency (the Euro) that is currently the source of the greatest threat to stability via its compound financial crisis. And, on the other side we a quote currency (the dollar) that is both the preferred safe haven during extreme periods of tension as well as the gate keeper for the most effective stimulus donor: the Fed. In the dollar's general descent through the first half of this week, speculators saw the opportunity to play a natural bounce in sidelined fear. Further, they could have possibly come in early for a reversal if there was a clear move by policy officials to shore up financial troubles in exposed regions or encourage front-running ahead government intervention. However, the decisions made and forecasts offered clearly didn't satisfy the requirement for fresh risk taking.
Following the ECB's announcement that it would not offer any additional stimulus, we were reminded this past session that there is a building threat in the Euro Zone with a big sovereign downgrade for Spain (more on that below). And, with the risk metric rising, the hope for rescue was further diminished by Fed Chairman Bernanke's lack of support for the high-demand QE3. There are times where stating that the option of stimulus can lift capital markets, but that clearly was not the case this past session. In contrast to Bernanke's professed readiness to act, he also stated that there may be a diminished return to further efforts. With big events scheduled the week after next, we may be heading for congestion.
Euro Recovery Stalls after Spanish Downgrade Reminds Us Crisis
There was a clear opportunity for the European Central Bank this week to step in and revive confidence for the regional financial markets and the euro. However, rather than fill in for the failed balance between fiscal austerity and growth, the policy authority decided to stay in neutral and further assess the situation. With bullish speculation unheeded, the markets were once again open to shocks. And, this past session wouldn't come up short. The top European headline for the day was Fitch's three-step downgrade (A to BBB) for Spain. They followed up on this move with a negative outlook and a warning that the base case scenario for a banking system bailout was €50-60 billion (90-100 billion was worst case). To further reiterate the trouble Spain faces, the country auctioned off 2, 4 and 10-year debt. Optimists focus on the fact that full demand was met (more a function of mutual support by local banks), but the concern is in the persistently high rates they have to pay.
British Pound: BoE Offers No Guidance, Inflation Figures Ahead
While few were expecting anything from the Bank of England's monetary policy meet this past session (they do not offer guidance or assessment when no changes are made), there was no doubt a sense of disappointment. In the past weeks, we have seen a drop in 1Q GDP and notable deterioration in the Euro Zone's financial situation (boosting the risk of a jump to the UK). A preemptive move from the MPC could have curbed fears of vulnerability, but this is a week of shattered stimulus hopes. In the upcoming London session, we have inflation data on hand; but only a significant easing in pressure would likely leverage expectations of a meaningful, future QE action.
Canadian Dollar: Will the Employment Data Stand as a Bolt of Volatility
Once against, the Canadian dollar will take top spot for scheduled event risk – and once again, we have to measure our expectations for actual market impact. The hawkish lean the Bank of Canada offered earlier this week garnered little support for the loonie – and that is a remarkable fundamental contrast given the global easing campaign. Conditions are modestly better for a short-term speculative reaction to the May employment data, but the market has also grown accustomed to big surprises after back-to-back strong numbers. For pairs with a risk-sensitivity, the data's impact could be buffered; but those pairs that help neutralize the risk consideration could show significant volatility.
Australian Dollar Retreats Despite Strong Data, Improving Rate Outlook
The event run for the Aussie dollar so far this week has to be one of the best we have seen in a long-time. The smaller then expected rate cut, the impressive 1Q GDP showing and big jump in employment strike the right chord. We have seen the improved outlook translate nicely in interest rate expectations which now show actual debate over another 25bp cut at the next RBA meeting and a sub-100bp forecast for cuts over the coming 12 months. Yet, modestly smaller fundamental punches doesn't mean conditions are good. Risk trends still carry the day here.
Swiss Franc Tension Building as Data Shows Record Reserves
There is considerable speculation that the SNB is ready to give up on its floor or lower its threshold from 1.2000. In the past session, the report of record reserves built up in April (308.8 billion francs) adds to evidence that the standard fight its growing pricey. Yet, the Euro and risk continued their decline through May and we had no change. Trying new approaches would likely be more palatable than giving into pressure.
Gold Plunges after Bernanke Confirms No Immediate QE3
Gold is by far the best measure for stimulus expectations. Where the Fed directly manipulates Treasury yields and the dollar is sensitive to risk trends on its own, gold measures the demand for safety in liquidity (fiat) or safety from loss of purchasing power. Bernanke's affirmation of the Beige Book's sense that no immediate need for QE3 was seen led to a sharp drop. And the tumble despite China tells us what programs matter.
For Real Time Forex News, visit:http://www.dailyfx.com/real_time_news/
**For a full list of upcoming event risk and past releases, go towww.dailyfx.com/calendar
ECONOMIC DATA
Next 24 Hours
GMT

Currency

Release

Survey

Previous

Comments

01:30

AUD

Home Loans (APR)

0.2% (A)

0.3%

Lending figures improve through April. Data doesn't have the pull of employments,

01:30

AUD

Investment Lending (APR)

1.7% (A)

-1.0%

01:30

AUD

Value of Loans (MoM) (APR)

0.9% (A)

-0.3%

01:30

AUD

Trade Balance (Australian dollar) (APR)

-203M (A)

-1587M

Trade figures improve before Aussie dollar collapses.

05:00

JPY

Eco Watchers Survey: Current

50.0

50.9

Japanese confidence indicators expected to hit the balance.

05:00

JPY

Eco Watchers Survey: Outlook

50.0

50.9

06:00

EUR

German Exports s.a. (MoM)

0.9%

Why does Germany want to keep the Euro despite all the trouble in the periphery? The trade benefits.

06:00

EUR

German Imports s.a. (MoM)

1.2%

06:00

EUR

German Current Account (euros)

19.8B

06:00

EUR

German Trade Balance (euros)

17.4B

08:30

GBP

BoE/GfK Inflation Next 12 Mths (MAY)

3.5%

Inflation expectations will help feed the market's expectations for future stimulus from the BoE after Thursday's frustrating hold.

08:30

GBP

Producer Price Index Input n.s.a. (YoY)

1.2%

1.2%

08:30

GBP

Producer Price Index Output n.s.a. (YoY)

3.2%

3.3%

08:30

GBP

Producer Price Index Output Core n.s.a. (YoY)

2.3%

2.3%

12:15

CAD

Housing Starts

244.9K

A dense mix of important data from Canada – but ultimately it lacks for market moving influence.

12:30

CAD

Labor Productivity (QoQ)

0.7%

12:30

CAD

International Merchandise Trade (Canadian dollar)

0.35B

12:30

USD

Trade Balance (APR)

-$49.5

-$51.8B

A trade reading before the dollar's

12:30

CAD

Net Change in Employment (MAY)

5.0K

58.5K

A significant moderation is expected from the Canadian labor statistics after April's unexpectedly strong reading – for the best back-to-back increase in decades.

12:30

CAD

Unemployment Rate (MAY)

7.3%

7.3%

12:30

CAD

Full Time Employment Change(MAY)

12:30

CAD

Part Time Employment Change(MAY)

01:30

CNY

Consumer Price Index (YoY)

After the decision to cut the benchmark rate, this will be an important stability sign.

01:30

CNY

Producer Price Index (YoY)
| | | |
| --- | --- | --- |
| GMT | Currency | Upcoming Events & Speeches |
| 04:00 | USD | Fed's Kocherlakota Speaks on Economic Theory in Michigan |
SUPPORT AND RESISTANCE LEVELS
To see updated SUPPORT AND RESISTANCE LEVELS for the Majors, visitTechnical Analysis Portal
To see updated PIVOT POINT LEVELS for the Majors and Crosses, visit ourPivot Point Table
CLASSIC SUPPORT AND RESISTANCE
EMERGING MARKETS 18:00 GMT

SCANDIES CURRENCIES 18:00 GMT

Currency

USDMXN

USDTRY

USDZAR

USDHKD

USDSGD

Currency

USDSEK

USDDKK

USDNOK

Resist 2

15.5900

2.0000

9.2080

7.8165

1.3650

Resist 2

7.5800

5.6625

6.1150

Resist 1

15.0000

1.9000

8.5800

7.8075

1.3250

Resist 1

6.5175

5.3100

5.7075

Spot

14.0908

1.8287

8.3880

7.7582

1.2807

Spot

7.1662

5.9339

6.0677

Support 1

12.5000

1.6500

6.5575

7.7490

1.2000

Support 1

6.0800

5.1050

5.3040

Support 2

11.5200

1.5725

6.4295

7.7450

1.1800

Support 2

5.8085

4.9115

4.9410
INTRA-DAY PROBABILITY BANDS 18:00 GMT
| | | | | | | | | | |
| --- | --- | --- | --- | --- | --- | --- | --- | --- | --- |
| Currency | EUR/USD | GBP/USD | USD/JPY | USD/CHF | USD/CAD | AUD/USD | NZD/USD | EUR/JPY | GBP/JPY |
| Resist. 3 | 1.2685 | 1.5645 | 80.20 | 0.9714 | 1.0402 | 0.9995 | 0.7754 | 101.01 | 124.75 |
| Resist. 2 | 1.2645 | 1.5607 | 80.01 | 0.9683 | 1.0377 | 0.9961 | 0.7727 | 100.63 | 124.33 |
| Resist. 1 | 1.2606 | 1.5570 | 79.82 | 0.9651 | 1.0351 | 0.9927 | 0.7700 | 100.26 | 123.91 |
| Spot | 1.2527 | 1.5494 | 79.43 | 0.9587 | 1.0301 | 0.9860 | 0.7645 | 99.51 | 123.08 |
| Support 1 | 1.2448 | 1.5418 | 79.04 | 0.9523 | 1.0251 | 0.9793 | 0.7590 | 98.76 | 122.25 |
| Support 2 | 1.2409 | 1.5381 | 78.85 | 0.9491 | 1.0225 | 0.9759 | 0.7563 | 98.39 | 121.83 |
| Support 3 | 1.2369 | 1.5343 | 78.66 | 0.9460 | 1.0200 | 0.9725 | 0.7536 | 98.01 | 121.41 |
v
--- Written by: John Kicklighter, Senior Currency Strategist for DailyFX.com
To contact John, email jkicklighter@dailyfx.com. Follow me on twitter at http://www.twitter.com/JohnKicklighter
To be added to John's email distribution list, send an email with the subject line "Distribution List" to jkicklighter@dailyfx.com.
Additional Content:Money Management Video
The information contained herein is derived from sources we believe to be reliable, but of which we have not independently verified. Forex Capital Markets, L.L.C.® assumes no responsibility for errors, inaccuracies or omissions in these materials, nor shall it be liable for damages arising out of any person's reliance upon this information. Forex Capital Markets, L.L.C.® does not warrant the accuracy or completeness of the information, text, graphics, links or other items contained within these materials. Forex Capital Markets, L.L.C.® shall not be liable for any special, indirect, incidental, or consequential damages, including without limitation losses, lost revenues, or lost profits that may result from these materials. Opinions and estimates constitute our judgment and are subject to change without notice. Past performance is not indicative of future results.
DailyFX provides forex news and technical analysis on the trends that influence the global currency markets.