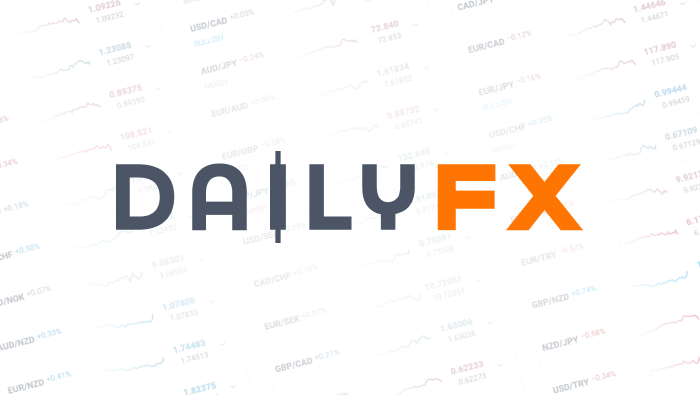 Euro: Spain Essentially Asks for a Bailout, Market Looks to ECB
Dollar Needs to Taste Fear before QE3 Speculation Takes Over
Where fear goes, so goes the US dollar.This is a mantra that we must remember for the greenback. It isn't a simple safe haven, rather it is a harbor for high level fear. Risk trends have recently lost some of the bite that global financial crisis fears had translated into declines for the carry trade, global equities and credit market liquidity. This is not to suggest that the situation has materially improved. It hasn't. Instead, we are looking at an equilibrium between high-level hope against the cold reality of economic and financial trouble for the global markets. That optimism will first be put to the test with the upcoming ECB rate decision – will they offer stimulus? What they do will shape the hum of QE3 speculation.
Euro: Spain Essentially Asks for a Bailout, Market Looks to ECB
The EURUSD correlationto underlying risk trends (for this task we are still using the stimulus-laden S&P 500) was still flipped this past session. In contrast to the rebound in US equities, the benchmark currency pair actually retraced some of the gains made over the previous two trading sessions. We have seen underlying risk trends guided and amplified by the progression of the Euro financial crisis; but with risk itself leveling off, this correlation naturally wanes. Meanwhile, the fundamental backdrop of the region and currency continue to deteriorate. This past session, the Spanish Budget Minister put the call out for what is essentially a bailout request. The official said his call for direct aid for the banking sector was not like the Greek, Irish and Portuguese appeals made before; but that is exactly what such a plea from a much larger economy would look like.
For the upcoming session, the most important piece of event risk for the day (perhaps the entire week) is the ECB rate decision. After the painful decline in global capital markets and the significant deterioration in Spain's financial health, speculation is buzzing that the central bank is ready to offer support that the EU cannot muster and global entities are reticent to provide. There is some speculation of a rate cut, but that would carry little weight in stabilizing the region's markets (it would hurt the euro though). To stem the bleed – not necessarily solve underlying issues – market participants are speculating on whether another LTRO or other non-standard program is on the menu. Such a move could buoy risk.
Australian Dollar RBA Impact Tempered, GDP Reading Carries More Weight
The past 24 hours have been an active one for the Australian news wires, but the currency itself has shown itself to be a little more restrained – a side effect of uncertain bearings for underlying risk trends. We have run through two events of an important three-event string; and so far, the outcomes have been quite encouraging for the carry currency. The RBA decisionsimply cannot be painted in a truly 'bullish' light. The 25 bp cut carries on a damning regime for a currency that stakes much of its global appeal on its status as a carry trade. That said, there is a distinct 'better than expected' quality as there was an approximate 50 percent probability of a 50bp cut – some section of speculative shorts no doubt had to ease off the gas. This morning's 1Q GDP reading was more an outright improvement. The 1.3 percent growth through the three-months more than doubled the consensus forecast and the annual pace (4.3 percent) was the fastest since 3Q 2007.
Canadian Dollar Confirms it Has the Best Rate Outlook of the Majors
Of all the majors, the Canadian dollar holds the best looking monetary policy outlook. While the Canadian benchmark of 1.00 percent is still a significant discount to its New Zealand and Australian counterparts, the nation's rate forecasts carry the only positive lean of its major counterparts. The Bank of Canadafortified the hawkish / bullish bearing with its rate decision this past session. While the Governor Carney and company didn't move on the benchmark, it was made clear that removing accommodation would be the next if there was one. That being the case, why did the loonie not rally more aggressively? The immediate outcome was expected and risk trends were anchored.
British Pound: UK Traders Come Back Online to Euro Mess, Recent Downgrade
UK markets are coming back online after an extended holiday weekend. And, considering how risk trends are shaping up through the Asian session, the downtime may have saved bulls some headache and can now dive right back into the bullish markets. Realistically, any risk trends that we find will be fragile and it would take a considerable level of thrust to boost the sterling. The concern with the pound is that it doesn't carry an inherent strength of its own to leverage a rebound. The sensitivity to a complex Euro-area crisis, a rate forecast that has taken a clear turn and uncertainty for its own economy keeps the currency under pressure. An effort by the ECB to stem the spread of crisis would give the pound some buoyancy. Otherwise, traders will have to deal with the recent sovereign downgrade by Egan-Jones and upcoming BoE decision.
Japanese Yen Slide More on Recent Risk Swell than Azumi's Efforts
The Japanese yen has made tremendous progress over the past two months. In funding currency gained 3.7 percent in April and 1.9 percent in May against the US dollar – and that is a fellow safe haven. The progress from USDJPY speaks to the persistence of the yen's climb – even if the simple fundamental explanations don't seem to support the move. As one would imagine, it would take a lot to turn the yen crosses higher and thereby offer some relief to Japanese policy officials. Therefore, some may be tempted to say the yen's slide these past few days must be a function of so-called stealth intervention (unconfirmed but supported by recent volatility and Azumi's remarks that the G7 sided with his suggestion that it was appropriate in extreme volatility). Realistically, though, this more likely a reflection of firming risk trends, not intervention.
Gold Congestion Growing Increasingly Prone to Breakout with ECB, QE3 Floating
Given the speculation surrounding reinvigorated stimulus regimes from various policy groups around the world (because how could they not provide when the markets are crying out for help), it is worth keeping a close eye on gold. Given the level of interest in stimulus, whether the ECB decides to cave to or stands its ground against calls for more support; gold traders seem to have skin in the game. The activity levels for the metal reflect the same: the average daily range over the past three active sessions (today's early session included) is a meager 18.4. That compares to Friday's colossal 63.7 advance (the total range for the day was 84.5). The sudden downshift in activity belies the accelerated pace of speculation surrounding stimulus. Though gold is a safe haven, to gain ground against the dollar; it needs to play to its anti-currency value.
For Real Time Forex News, visit: http://www.dailyfx.com/real_time_news/
**For a full list of upcoming event risk and past releases, go to www.dailyfx.com/calendar
ECONOMIC DATA
Next 24 Hours
GMT

Currency

Release

Survey

Previous

Comments

23:01

GBP

BRC Shop Price Index (YoY)

1.5% (A)

1.3%

01:30

AUD

Gross Domestic Product (QoQ)

1.3% (A)

0.4%

Reading blows out expectations, gives the Aussie a modest boost.

01:30

AUD

Gross Domestic Product (YoY)

4.3% (A)

2.3%

08:30

GBP

Purchasing Manager Index Construction

54.5

55.8

Housing has been a bastion of strength for the UK, construction is the most exaggerated read of health.

09:00

EUR

Euro-Zone Gross Domestic Product s.a. (QoQ) (1Q F)

0.0%

0.0%

No change expected in these final readings, but the trouble in the EZ leverages its importance nonetheless.

09:00

EUR

Euro-Zone Gross Domestic Product s.a. (YoY) (1Q F)

0.0%

0.0%

09:00

EUR

Euro-Zone Household Consumption (QoQ) (1Q F)

0.1%

-0.4%

09:00

EUR

Euro-Zone Gross Fixed Capital (QoQ) (1Q F)

-1.2%

-0.7%

Forecasting declines not seen since June 2009.

09:00

EUR

Euro-Zone Government Expenditure (QoQ) (1Q F)

0.1%

-0.2%

Forecast calls for largest increase since 2010.

10:00

EUR

German Industrial Production s.a. (MoM)

-1.0%

2.8%

How is the best EZ performer doing? A lasting slowdown in German manufacturing would be concerning.

10:00

EUR

German Industrial Production n.s.a. and w.d.a. (YoY)

0.9%

1.6%

11:00

MBA Mortgage Applications

-1.3%

A leading housing indicator, but one of little clout.

11:45

EUR

European Central Bank Rate Decision

1.00%

There is speculation of a rate cut and stimulus, but only the latter carries real impact.

12:30

USD

Non-Farm Productivity

-0.6%

-0.5%

The inflation component of the labor data. This data carries little weight.

12:30

USD

Unit Labor Costs

2.2%

2.0%

18:00

USD

Fed Releases Beige Book Economic Survey

This is where QE3 speculation will find support or be fully squashed.
| | | |
| --- | --- | --- |
| GMT | Currency | Upcoming Events & Speeches |
| 23:15 | USD | Chicago Fed's Evans to Speak to Money Marketeers in NY |
| - | EUR | European Commission, Protecting the EU's Financial Interests |
| 09:30 | EUR | Portugal to Sell 6-month and 12-month Bills |
| 12:15 | USD | Fed's Lockhart Speaks on Economy in Florida |
| 12:30 | EUR | ECB President Draghi Press Conference |
| 19:30 | USD | Fed's Williams Speaks on the Economy in Washington |
SUPPORT AND RESISTANCE LEVELS
To see updated SUPPORT AND RESISTANCE LEVELS for the Majors, visit Technical Analysis Portal
To see updated PIVOT POINT LEVELS for the Majors and Crosses, visit our Pivot Point Table
CLASSIC SUPPORT AND RESISTANCE
EMERGING MARKETS 18:00 GMT

SCANDIES CURRENCIES 18:00 GMT

Currency

Currency

Resist 2

15.5900

2.0000

9.2080

7.8165

1.3650

Resist 2

7.5800

5.6625

6.1150

Resist 1

15.0000

1.9000

8.5800

7.8075

1.3250

Resist 1

6.5175

5.3100

5.7075

Spot

14.1755

1.8412

8.3895

7.7583

1.2804

Spot

7.1827

5.9452

6.0901

Support 1

12.5000

1.6500

6.5575

7.7490

1.2000

Support 1

6.0800

5.1050

5.3040

Support 2

11.5200

1.5725

6.4295

7.7450

1.1800

Support 2

5.8085

4.9115

4.9410
INTRA-DAY PROBABILITY BANDS 18:00 GMT
| | | | | | | | | | |
| --- | --- | --- | --- | --- | --- | --- | --- | --- | --- |
| \Currency | | | USD/JPY | | | | | | |
| Resist. 3 | 1.2668 | 1.5583 | 79.48 | 0.9748 | 1.0460 | 0.9993 | 0.7736 | 99.95 | 123.10 |
| Resist. 2 | 1.2626 | 1.5542 | 79.28 | 0.9713 | 1.0432 | 0.9956 | 0.7706 | 99.56 | 122.65 |
| Resist. 1 | 1.2584 | 1.5500 | 79.09 | 0.9678 | 1.0404 | 0.9920 | 0.7677 | 99.16 | 122.21 |
| Spot | 1.2499 | 1.5418 | 78.69 | 0.9609 | 1.0347 | 0.9846 | 0.7618 | 98.37 | 121.33 |
| Support 1 | 1.2414 | 1.5336 | 78.29 | 0.9540 | 1.0290 | 0.9772 | 0.7559 | 97.58 | 120.44 |
| Support 2 | 1.2372 | 1.5294 | 78.10 | 0.9505 | 1.0262 | 0.9736 | 0.7530 | 97.18 | 120.00 |
| Support 3 | 1.2330 | 1.5253 | 77.90 | 0.9470 | 1.0234 | 0.9699 | 0.7500 | 96.79 | 119.56 |
v
--- Written by: John Kicklighter, Senior Currency Strategist for DailyFX.com
To contact John, email jkicklighter@dailyfx.com. Follow me on twitter at http://www.twitter.com/JohnKicklighter
To be added to John's email distribution list, send an email with the subject line "Distribution List" to jkicklighter@dailyfx.com.
Additional Content: Money Management Video
The information contained herein is derived from sources we believe to be reliable, but of which we have not independently verified. Forex Capital Markets, L.L.C.® assumes no responsibility for errors, inaccuracies or omissions in these materials, nor shall it be liable for damages arising out of any person's reliance upon this information. Forex Capital Markets, L.L.C.® does not warrant the accuracy or completeness of the information, text, graphics, links or other items contained within these materials. Forex Capital Markets, L.L.C.® shall not be liable for any special, indirect, incidental, or consequential damages, including without limitation losses, lost revenues, or lost profits that may result from these materials. Opinions and estimates constitute our judgment and are subject to change without notice. Past performance is not indicative of future results.
DailyFX provides forex news and technical analysis on the trends that influence the global currency markets.