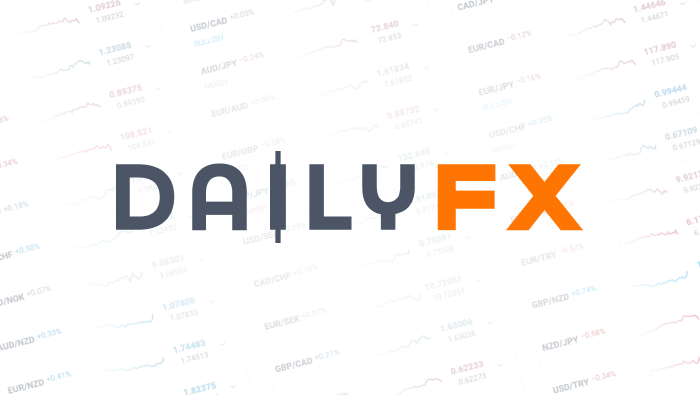 Dollar Misses Out on Another Opportunity to Gain Traction
Dollar Misses Out on Another Opportunity to Gain Traction

Euro: A Jumpy Market Awaits Spain's 10 Year Bond Auction

British Pound Rallies after the BoE's Most Ardent Dove Relents

New Zealand Dollar Doesn't Follow in the Aussie Footsteps with Rate Outlook

Japanese Yen Slides as Deficit Balloons, Rate Outlook May See a Boost

Swiss Franc Marks its Biggest Drop in a Week after Jordan Confirmed

Gold Slides for Fourth Day but Progress is Lacking
Dollar Misses Out on Another Opportunity to Gain Traction
There are two things that the dollar truly benefits from: fear and volatility in the broader financial markets. The impetus on both accounts was rather week this past trading session; and therefore, the dollar's activity was unsurprisingly mute. For fear, we are referring to risk aversion or deleveraging. The benchmark S&P 500 was little moved Wednesday after the previous session's impressive rally – the second largest this year. For contrast, carry trade interest is moderated and the CRB commodities index hit a new low for the year. Simple risk aversion doesn't necessarily pique the dollar's interest either. We need some sense of panic to really bolster the currency's safe haven value. On that front, volatility indexes for equities (VIX), currencies and Treasuries have all eased. Without risk trends, little gain really rouse the greenback.
Euro: A Jumpy Market Awaits Spain's 10 Year Bond Auction
Scrutiny over the euro's health continues to intensify even as its short-term volatility ebbs. With a more focused market, the threat of a dramatic reaction to any meaningful fundamental shift hits dangerous levels. That presents the perfect opportunity for volatilty traders tomorrow as consistent muckraking over Spain's financial trouble leaves us face-to-face with the highly anticipated 10-year (2022) Spanish government bond auction. Why is this particular event so important? Back on April 4th, the country sold debt across three maturities. The government expected to raise between €2.5 and €3.5 billion in capital from the market. The total raised barely met the minimum at €2.6 billion and drew significantly higher rates. This was as close to a failure as any major auction has come recently and sentiment surrounding the Euro Zone's fourth largest economy has deteriorated considerably since then.
A few highlights from just this past trading session gives us a sense of just how dour the outlook for Spain and the euro happens to be at the moment. According to the Bank of Spain, the region's non-performing bank loans in February reportedly surged to €143.8 billion or 8.2 percent of total lending – the highest percentage since 1994. This reflects the fragile state of the region's banking sector. The end game, however, is whether the country will be forced to ask for a bailout like Greece, Ireland and Portugal before it. As with those other troubled members, the focus will be on the 10-year yield in the secondary market. Seven percent is the magic number.
With that benchmark in mind, though, it is worth noting that the yield has dropped the past two days even as the assessment of expected fallout worsened the nation's benchmark equity index (the IBEX 35) crashed to a three-year low. This could be the reflection of a thin market, local banks buying sovereign debt to encourage stability or perhaps even the ECB at work (though there has been no talk to that). If we are to make progress on the next crisis wave (which Rajoy says we are seeing), a disappointment is needed here. Otherwise it's onto the French election.
British Pound Rallies after the BoE's Most Ardent Dove Relents
Heading into Wednesday's London session, my expectations for UK data were low. Not that they would disappoint, rather they wouldn't encourage much in the way of activity. I was proven wrong. The data expected to be more influential – the March labor data – was hardly market moving with a smaller than expected jump in claims and downtick in the jobless rate from a 16-year high. What was truly surprising was the content of the Bank of England minutes. An 8-1 vote to keep the asset purchasing program unchanged meant that perennial dove Adam Posen decided to back off his bid for more stimulus. That is a meaningful shift and suggests the MPC may be making a permanent shift to neutral.
New Zealand Dollar Doesn't Follow in the Aussie Footsteps with Rate Outlook
Given the interest that the Reserve Bank of Australia and Bank of Canada have garnered recently (for the dovish and hawkish turns respectively), it was natural for the market to be on edge with the New Zealand CPI data. Governor Bollard has offered a tentatively hawkish bias for a few months now, and that has led to the market pricing in a single, 25bp rate hike from the RBNZ for some time now. Yet, in past weeks, that hawkish outlook has eased, and the kiwi dollar has found its own strength flag. The inflation report could have revived the currency, but the 1.6 percent annual reading (near the low end of its band) fell in line with expectations. A lack of surprise translated into a lack of volatility.
Japanese Yen Slides as Deficit Balloons, Rate Outlook May See a Boost
The Japanese yen faded this past session, leading its crosses to significant progress on the week. The swell in risk trends through Tuesday's session certainly helped the situation along, but the traditional funding currency has added its own weakness to the mix. The Bank of Japan's Deputy Governor remarked recently that further stimulus would be pursued if necessary – a concern against the second largest adjusted trade deficit on record reported this morning. Something to watch in the meantime, Nikkei suggested BoJ rate forecasts could be raised this month.
Swiss Franc Marks its Biggest Drop in a Week after Jordan Confirmed
Some market participants believe the Swiss National Bank hasn't taken a more proactive approach to its intervention efforts because it was helmed by an interim head. If that was indeed the case, the government has now confirmed Thomas Jordan as the SNB's official President. Will the group actually find greater conviction in its policy actions now that they are 'official'? Time will tell. Regardless, Jordan took the opportunity of his official inauguration to say that they were committed to defend its cap on the franc regardless of what the financial market trends were. A lift of the floor or some other extraordinary option is still a high probability. An emboldened leader only accelerates the issue.
Gold Slides for Fourth Day but Progress is Lacking
We haven't seen a four-day slide from gold since a similar length run through December 15. That said, the tumble the metal has faced this week is little more than half the two-day drop through the opening week of April. The lack of momentum fits the low level of activity for the broader capital markets. That said, the volatility reading for the metal is far closer to nine-month lows than its equivalent equities measure. Similarly, aggregate open interest on gold futures is plunging lows not seen since September 2009. Perhaps the Euro crisis will return the metal to life.
For Real Time Forex News, visit: http://www.dailyfx.com/real_time_news/
**For a full list of upcoming event risk and past releases, go to www.dailyfx.com/calendar
ECONOMIC DATA
Next 24 Hours
GMT

Currency

Release

Survey

Previous

Comments

1:30

AUD

NAB Business Confidence (1Q)

1

Bank's own index seen treading

1:30

AUD

RBA Foreign Exchange Transaction (MAR)

372M

Interest seen dropping

8:00

EUR

Italian Industrial Orders SA (MoM) (FEB)

-1.1%

-7.4%

Italian industries seen to weaken again as austerity reforms cut into labor, business competitiveness

8:00

EUR

Italian Industrial Orders NSA (YoY) (FEB)

-6.2%

-5.6%

8:00

EUR

Italian Industrial Sales SA (MoM) (FEB)

-4.9%

8:00

EUR

Italian Industrial Sales NSA (YoY) (FEB)

-4.4%

8:30

EUR

Spain to Sell 3.3% 2014 Bonds

Yields and interest may drive market perceptions for rest of the month

8:30

EUR

Spain to Sell 5.85% 2022 Bonds

12:30

USD

Initial Jobless Claims (APR 14)

366K

380K

Weekly data expected to be weaker official NFPs

12:30

USD

Continuing Claims (APR 7)

3300K

3251K

13:45

USD

Bloomberg Consumer Comfort (APR 15)

-32.8

Bloomberg's own indices showing expectations elevated

13:45

USD

Bloomberg Economic Expectations (APR)

1

14:00

EUR

Euro-Zone Consumer Confidence (APR A)

-19

-19.1

Zone-wide confidence stagnant

14:00

USD

Philadelphia Fed. (APR)

12

12.5

Eastern economy tapering

14:00

USD

Existing Home Sales (MAR)

4.61M

4.59M

May support higher construction from yesterday's data

14:00

USD

Existing Home Sales (MoM) (MAR)

0.7%

-0.9%

14:00

USD

Leading Indicators (MAR)

0.2%

0.7%

Investment spending seen lower

14:30

USD

EIA Natural Gas Storage Change (APR 13)

8

Storage still increasing as natural gas near multi-year lows

23:50

JPY

Tertiary Industry Index (MoM) (FEB)

0.7%

-1.7%

Japanese services seen stronger
SUPPORT AND RESISTANCE LEVELS
To see updated SUPPORT AND RESISTANCE LEVELS for the Majors, visit Technical Analysis Portal
To see updated PIVOT POINT LEVELS for the Majors and Crosses, visit our Pivot Point Table
CLASSIC SUPPORT AND RESISTANCE – EMERGING MARKETS 18:00 GMT

SCANDIES CURRENCIES 18:00 GMT

Currency

USD/MXN

USD/TRY

USD/ZAR

USD/HKD

USD/SGD

Currency

USD/SEK

USD/DKK

USD/NOK

Resist 2

16.5000

2.0000

9.2080

7.8165

1.3650

Resist 2

7.5800

5.6625

6.1150

Resist 1

14.3200

1.9000

8.5800

7.8075

1.3250

Resist 1

6.5175

5.3100

5.7075

Spot

13.1917

1.7882

7.8403

7.7616

1.2521

Spot

6.7493

5.6699

5.7637

Support 1

12.5000

1.6500

6.5575

7.7490

1.2000

Support 1

6.0800

5.1050

5.3040

Support 2

11.5200

1.5725

6.4295

7.7450

1.1800

Support 2

5.8085

4.9115

4.9410
INTRA-DAY PROBABILITY BANDS 18:00 GMT

Currency

EUR/USD

GBP/USD

USD/JPY

USD/CHF

USD/CAD

AUD/USD

NZD/USD

EUR/JPY

GBP/JPY

Resist. 3

1.3261

1.6162

82.33

0.9267

0.9990

1.0479

0.8277

108.30

132.21

Resist. 2

1.3226

1.6129

82.12

0.9241

0.9970

1.0450

0.8252

107.95

131.81

Resist. 1

1.3190

1.6096

81.91

0.9215

0.9949

1.0420

0.8228

107.61

131.42

Spot

1.3120

1.6030

81.49

0.9164

0.9908

1.0362

0.8179

106.91

130.63

Support 1

1.3050

1.5964

81.07

0.9113

0.9867

1.0304

0.8130

106.21

129.84

Support 2

1.3014

1.5931

80.86

0.9087

0.9846

1.0274

0.8106

105.87

129.44

Support 3

1.2979

1.5898

80.65

0.9061

0.9826

1.0245

0.8081

105.52

129.04
--- Written by: John Kicklighter, Senior Currency Strategist for DailyFX.com
To contact John, email jkicklighter@dailyfx.com. Follow me on twitter at http://www.twitter.com/JohnKicklighter
To be added to John's email distribution list, send an email with the subject line "Distribution List" to jkicklighter@dailyfx.com.
Additional Content:
Money Management Video
The information contained herein is derived from sources we believe to be reliable, but of which we have not independently verified. Forex Capital Markets, L.L.C.® assumes no responsibility for errors, inaccuracies or omissions in these materials, nor shall it be liable for damages arising out of any person's reliance upon this information. Forex Capital Markets, L.L.C.® does not warrant the accuracy or completeness of the information, text, graphics, links or other items contained within these materials. Forex Capital Markets, L.L.C.® shall not be liable for any special, indirect, incidental, or consequential damages, including without limitation losses, lost revenues, or lost profits that may result from these materials. Opinions and estimates constitute our judgment and are subject to change without notice. Past performance is not indicative of future results.
http://forexforums.dailyfx.com/dailyfx-education-videos-forex-trading-strategies/126485-dailyfx-money-management.htmlhttp://forexforums.dailyfx.com/dailyfx-education-videos-forex-trading-strategies/126485-dailyfx-money-management.html
DailyFX provides forex news and technical analysis on the trends that influence the global currency markets.