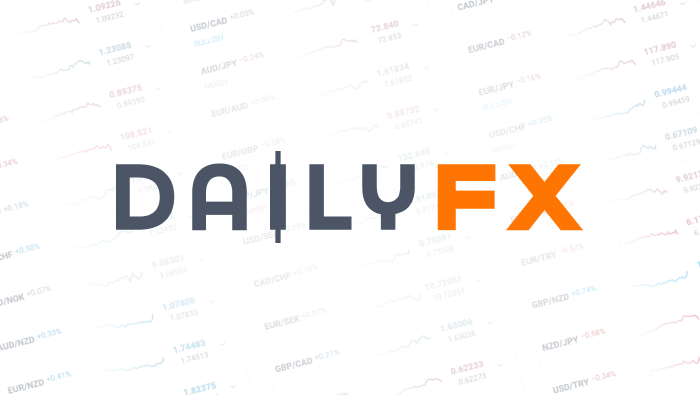 Dollar Advances on Carry, Stumbles Against Safe Havens and Euro
Dollar Advances on Carry, Stumbles Against Safe Havens and Euro

Euro Rally Outpaces General Risk Trends, Funding Concerns Ease

Canadian Dollar: What Should We Expect from BoC Rate Decision?

Australian Dollar Diverges from Euro Strength, RBA Minutes Keep Bearing Bearish

British Pound Faces CPI Data, But Are Rates Really in Question?

Japanese Yen Gains Further Traction on Dollar, Azumi Vows IMF Contribution

Gold Slides to Four-Day Low against Dollar Weakness
Dollar Advances on Carry, Stumbles Against Safe Havens and Euro
Given the complex web of fundamentals we have had to follow for the dollar recently, it is easy to become lost in the 'why' of the currency's tumble Monday. In fact, the explanation for the benchmark's stumble doesn't have to go much further beyond its own inactivity level. Looking for fundamental cues for the session, we note: underlying risk trends were unmoved and relatively reserved on a volatility basis; the modest premium in the US benchmark 10-year Treasury yield was little moved at its already deflated 1.98 percent; and scheduled event risk did little to alter either the growth or stimulus consensus. In essence, the greenback was left adrift and exposed to the strength or weakness of its most liquid counterparts. That exposure translated into an interesting mix for the majors. Relative safe haven USDJPY was the biggest hit for the dollar (0.65 percent) while an impressive showing for the euro triggered a sharp reversal from 1.3300 and 0.49 percent rally.
When liquid pairs such as EURUSD (the most liquid FX pair, accounting for 28 percent of total daily FX turnover as estimated by the BIS's 2010 triennial report) and USDJPY (14 percent) post large moves due to non dollar-based factors, the impact is nevertheless felt. Naturally, the Dow Jones FXCM Dollar Index (an equal weighted index of EURUSD, USDJPY, GBPUSD and AUDUSD) would reflect the stand out volatility of its components. Despite an early morning advance, the USDollar ended Monday painted in red, though it has buffer room until we start talking about a serious turn lower. For the bears to really gain traction, we'd have to slide below 9,900. Until then, we remain in a broad range.
Over the next 24 hours, the focus remains on the cross winds from the Euro-area's situation as well as general risk appetite trends. For general sentiment bearings, the S&P 500 ended Monday's session virtually unchanged as the better than expected 0.8 percent retail sales reading garnered little interest from either QE speculators or relative growth watchers. That being the case, it is wise to similarly put little weight on the influence of the upcoming housing and industrial production data scheduled for release. Instead, keep tabs on equities and Treasury yields.
Euro Rally Outpaces General Risk Trends, Funding Concerns Ease
The euro put in for a standout performance Monday – advancing against all of its major counterparts with the exception of the Japanese yen and the warped safe-haven Swiss franc. This strength should be considered tentative as it was more of a relief from recent pressure rather than outright strength. A few headlines that eased the tension on the depressed euro included news that the ECB didn't reactivate the SMP government bond purchasing program, a reduction to €1.928 trillion for the Italian government debt load and vows from French President Sarkozy that he would push for the ECB to support growth (rather than keep the focus expressly) on inflation if reelected. There is an element of bullishness behind all of these considerations, but the risk of a reemergence of regional crisis fears is just below the surface. On that front, we will see if the market has an adverse reaction to shorter-term Greek and Spanish bond auctions tomorrow (scheduled for 4:30 GMT). If fear the focus turns back onto the unchecked regional financial crisis, fears of spillover will dot the headlines once again.
Canadian Dollar: What Should We Expect from BoC Rate Decision?
The Canadian dollar followed in the footsteps of its US counterpart – deferring to the strength of its more active counterparts rather than leveraging its own momentum. For event risk, the strong inflow of capital (C$12.5 billion) measured by February's international securities transaction report was notable but not particularly remarkable given the volatility of the series. The upcoming Bank of Canada rate decision is similarly of dubious influence. There is little chance of any change in rates (both the markets and economists agree on that), but the outlook from the group can steer the ship going forward. Just this past meeting, we saw a notably, hawkish shift from the group. Will they expand?
Australian Dollar Diverges from Euro Strength, RBA Minutes Keep Bearing Bearish
Speaking of policy bearings, the Reserve Bank of Australia was tapping into the market's rate expectations by releasing the minutes of its last policy decision. Governor Stevens had already left us with a dovish outlook with the comments he released alongside the announcement that rates would be left unchanged. That said, the lowered view of growth and reiteration that the case for a rate cut would be made in a moderated inflation outlook cemented potential in reality. As of now, the market is pricing in an approximate 90 percent chance of a 25 bp cut at the May 1st meeting and expects a total 96 bps of cuts over the next 12 months. Until next week's 1Q CPI reading, we'll watch risk trends for guidance.
British Pound Faces CPI Data, But Are Rates Really in Question?
For those pound traders monitoring the economic docket this past trading session, a false sense of cause-and-effect could have been drawn off of the strong showing from the Rightmove House Price Index (hitting 3.4 percent expansion on a year-over-year basis and showing record prices in London). However, this particular reading is as far dislocated from growth and inflation expectations as we can get. What really matters for sterling traders is that the 10-year gilt yield is threatening a break below 2.0 percent and CPI is due in the upcoming session.
Japanese Yen Gains Further Traction on Dollar, Azumi Vows IMF Contribution
Monday would offer us an interesting fundamental read for the Japanese yen. Though underlying risk trends were little changed, the yen nevertheless managed an impressive rally. Forging progress against the highest yielding counterparts isn't took difficult to do in calm risk seas, but posting substantial gains against fellow haven US dollar suggests an unusual strength against JGB rates that are at 17-month lows. It seems carry unwinding is on a self-sustaining run. That is a problem for policy officials looking to devalue their burdensome currency. Perhaps Japanese officials are trying to rectify this situation in their recent vow to contribute $60 billion to the IMF. That's another USDJPY transaction.
Gold Slides to Four-Day Low against Dollar Weakness
Following up on Friday's tumble, gold slipped another 0.38 percent through this past session. The level of the move seems modest; but when you consider it was a loss set against a weak currency (the US dollar), the bearish picture becomes clearer. For an alternative store of wealth to the traditional fiat, the steady 1Q earnings session thus far and news that the ECB didn't have to restart its SMP program leaves us with a better read in the currency market. Yet, this is just a mild correction. If we want to mark that critical gold break, we need a serious catalyst.
For Real Time Forex News, visit: http://www.dailyfx.com/real_time_news/
**For a full list of upcoming event risk and past releases, go to www.dailyfx.com/calendar
ECONOMIC DATA
Next 24 Hours
GMT

Currency

Release

Survey

Previous

Comments

3:00

NZD

Non Resident Bond Holdings (MAR)

60.3%

Foreign interest tapering

4:30

JPY

Industrial Production (MoM) (FEB F)

-1.2%

Final revisions expected to be unchanged, though calls for additional easing increasing

4:30

JPY

Industrial Production (YoY) (FEB F)

1.5%

4:30

JPY

Capacity Utilization (MoM) (FEB F)

3.4%

5:00

JPY

Consumer Confidence (MAR)

40

39.5

May result in higher retail data

8:30

GBP

CPI (MoM) (MAR)

0.3%

0.6%

British CPI expected stable, core lower as fuel price increases seen to hurt demand for other items

8:30

GBP

CPI (YoY) (MAR)

3.4%

3.4%

8:30

GBP

Core CPI (YoY) (MAR)

2.3%

2.4%

8:30

GBP

RPI (MAR)

240.9

239.9

Retail sector expected to grow slower, provides BoE room for accommodative stance

8:30

GBP

RPI (MoM) (MAR)

0.4%

0.8%

8:30

GBP

RPI (YoY) (MAR)

3.6%

3.7%

8:30

GBP

RPI Ex Mort Int.Payments (YoY) (MAR)

3.7%

3.8%

9:00

EUR

Euro-Zone CPI - Core (YoY) (MAR)

1.5%

1.5%

Eurozone prices stable, gives credence to monetary easing as well as austerity, loans

9:00

EUR

Euro-Zone CPI (MoM) (MAR)

1.2%

0.5%

9:00

EUR

Euro-Zone CPI (YoY) (MAR)

2.6%

2.7%

9:00

EUR

German ZEW Survey (Current Situation) (APR)

35

37.6

ZEW surveys expected to decline after months of gain; Spanish worries may exacerbate

9:00

EUR

Euro-Zone ZEW Survey (Economic Sentiment) (APR)

11

9:00

EUR

German ZEW Survey (Economic Sentiment) (APR)

19

22.3

12:30

CAD

Manufacturing Shipments (MoM) (FEB)

0.1%

-0.9%

Shipments growing on domestics

12:30

USD

Housing Starts (MAR)

705K

698K

US housing sector expected to slowly recover, may be at flat valley bottom before recovery

12:30

USD

Housing Starts (MoM) (MAR)

1.0%

-1.1%

12:30

USD

Building Permits (MAR)

710K

715K

12:30

USD

Building Permits (MoM) (MAR)

-0.7%

4.8%

13:00

CAD

Bank of Canada Rate Decision

1.00%

1.00%

Expected to hold, but hawkish commentary may follow as Canadian economy weathers Europe, tracks US recovery

13:15

USD

Manufacturing (SIC) Production (MAR)

0.4%

US manufacturing sector seen still growing, though slower compared to earlier months

13:15

USD

Industrial Production (MAR)

0.3%

0.0%

13:15

USD

Capacity Utilization (MAR)

78.6%

78.4%
| | | |
| --- | --- | --- |
| GMT | Currency | Upcoming Events & Speeches |
| 1:30 | AUD | Reserve Bank Board April Minutes |
| 8:30 | EUR | Spain to Sell 12-Month and 18-Month Bills |
| 8:30 | EUR | Greece to Sell €1.25B in 91-day Bills |
| 11:00 | EUR | ECB President Mario Draghi Speaks on Euro Economy |
SUPPORT AND RESISTANCE LEVELS
To see updated SUPPORT AND RESISTANCE LEVELS for the Majors, visit Technical Analysis Portal
To see updated PIVOT POINT LEVELS for the Majors and Crosses, visit our Pivot Point Table
CLASSIC SUPPORT AND RESISTANCE – EMERGING MARKETS 18:00 GMT

SCANDIES CURRENCIES 18:00 GMT

Currency

USD/MXN

USD/TRY

USD/ZAR

USD/HKD

USD/SGD

Currency

USD/SEK

USD/DKK

USD/NOK

Resist 2

16.5000

2.0000

9.2080

7.8165

1.3650

Resist 2

7.5800

5.6625

6.1150

Resist 1

14.3200

1.9000

8.5800

7.8075

1.3250

Resist 1

6.5175

5.3100

5.7075

Spot

13.1813

1.8298

7.9516

7.7618

1.2719

Spot

6.7826

5.7501

5.9324

Support 1

12.6000

1.6500

6.5575

7.7490

1.2000

Support 1

6.0800

5.1050

5.3040

Support 2

11.5200

1.5725

6.4295

7.7450

1.1800

Support 2

5.8085

4.9115

4.9410
INTRA-DAY PROBABILITY BANDS 18:00 GMT

\Currency

EUR/USD

GBP/USD

USD/JPY

USD/CHF

USD/CAD

AUD/USD

NZD/USD

EUR/JPY

GBP/JPY

Resist. 3

1.3096

1.5727

77.65

0.9464

1.0227

1.0620

0.8168

100.92

121.26

Resist. 2

1.3055

1.5689

77.49

0.9434

1.0203

1.0586

0.8142

100.59

120.94

Resist. 1

1.3014

1.5652

77.33

0.9405

1.0179

1.0552

0.8116

100.27

120.61

Spot

1.2931

1.5576

77.01

0.9345

1.0132

1.0484

0.8063

99.62

119.97

Support 1

1.2848

1.5500

76.69

0.9285

1.0085

1.0416

0.8010

98.97

119.32

Support 2

1.2807

1.5463

76.53

0.9256

1.0061

1.0382

0.7984

98.65

119.00

Support 3

1.2766

1.5425

76.37

0.9226

1.0037

1.0348

0.7958

98.32

118.67
v
--- Written by: John Kicklighter, Senior Currency Strategist for DailyFX.com
To contact John, email jkicklighter@dailyfx.com. Follow me on twitter at http://www.twitter.com/JohnKicklighter
To be added to John's email distribution list, send an email with the subject line "Distribution List" to jkicklighter@dailyfx.com.
Additional Content:Money Management Video
The information contained herein is derived from sources we believe to be reliable, but of which we have not independently verified. Forex Capital Markets, L.L.C.® assumes no responsibility for errors, inaccuracies or omissions in these materials, nor shall it be liable for damages arising out of any person's reliance upon this information. Forex Capital Markets, L.L.C.® does not warrant the accuracy or completeness of the information, text, graphics, links or other items contained within these materials. Forex Capital Markets, L.L.C.® shall not be liable for any special, indirect, incidental, or consequential damages, including without limitation losses, lost revenues, or lost profits that may result from these materials. Opinions and estimates constitute our judgment and are subject to change without notice. Past performance is not indicative of future results.
DailyFX provides forex news and technical analysis on the trends that influence the global currency markets.