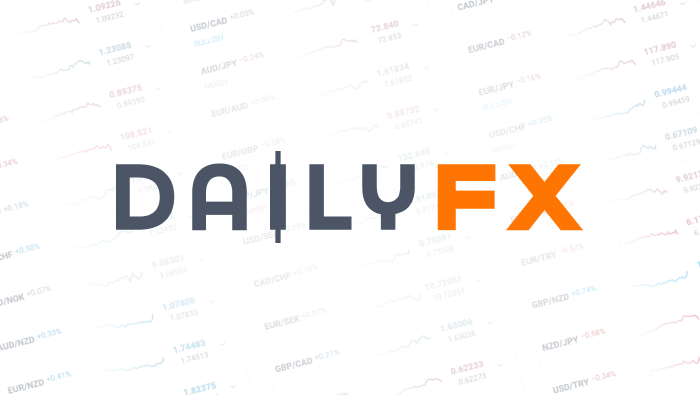 GBP/USD in at Fresh Post-Brexit Lows; USD Needs Data to Improve
Talking Points:
- Brexit concerns flare once more as BOE's Carney issues warnings.
- US Dollar rally has been built on exogenous pressures, not endogenous progress.
- FX volatility is set to remain high - it's the right time to review risk management principles to protect your capital.
Bank of England Governor Mark Carney discussed the central bank's Financial Stability Report (FSR) earlier today, and had little good news to share. In its biannual review, the BoE said the countercyclical capital buffer rate— the weighted average of the buffers in effect to which banks have a credit exposure— for UK banks was cut to 0% 0.50% with immediate effect. In turn, this will reduce regulatory capital buffers by £5.7B, boosting UK banks' capacity to lend by up to £150B.
Certainly, there has been stress in interbank lending markets that the BOE sees developing and wants to ward off. The 3M GBP LIBOR-OIS spread, the rate at which banks lend each other Sterling for three months, hit ~32-bps today, up from around ~17-bps pre-referendum vote. Rising short-term lending costs need to be monitored closely in context of risk markets - equities are proving vulnerable once again.
Lower capital requirements, in theory, should allow banks to finance loans and other assets with more borrowing and less equity. The BoE "strongly expects" banks to support the economy with fresh loans after the Brexit vote, but as the ECB's own forays into the ZIRP/NIRP world have proven, banks can be slow on the uptake.
One point BOE Governor Carney also reiterated in his FSR commentary session was on the uncertainties and challenges that U.K faces following the result of the referendum due to the country's current account deficit (the UK's CA deficit and Japan's CA surplus were the economic cornerstone of our short GBP/JPY call in December 2015). A prime challenge will likely include lower foreign investor demand for UK assets. It might affect U.K. commercial real estate market, whose foreign inflows fell by almost 50% in Q1'16, according to the BOE. As a CA deficit country (whose CA deficit just hit its widest level ever at the end of 2015), the decline in foreign capital inflows could spark much more downward pressure on the British Pound. Necessarily, to offset the decline in capital flows and to balance the CA deficit, the British Pound would need to weaken.
If you think the British Pound is on sale right now, think again. Of course, the retail crowd disagrees, continuing to buy the dip; but like the commercial hedger in the futures market, the retail crowd tends to be wrong during long, extended moves like the current British Pound weakness we've seen in 2016.
See the video (above) for technical considerations in EUR/USD, GBP/USD, USD/JPY, Gold (CFD: XAU/USD), SPX500, GER30, the USDOLLAR Index, as well as a discussion on the upcoming slate of US economic data ahead of Friday's June US Nonfarm Payrolls report.
Read more: Euro Awakes to Brexit Nightmare; Time for a Turn in EUR/USD?
--- Written by Christopher Vecchio, Currency Strategist and Summer Xing, DailyFX Research
To contact Christopher Vecchio, e-mail cvecchio@dailyfx.com
Follow him on Twitter at @CVecchioFX
DailyFX provides forex news and technical analysis on the trends that influence the global currency markets.