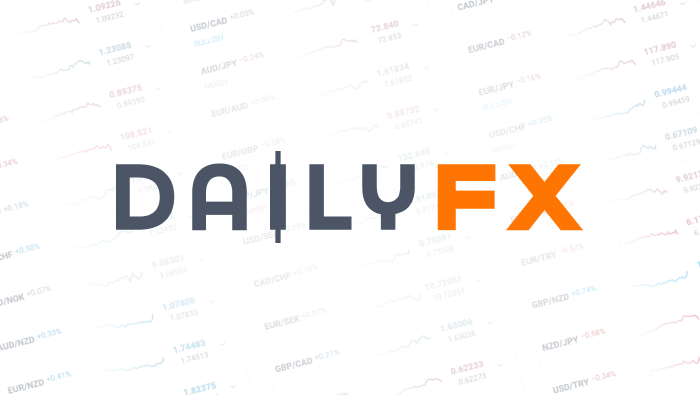 US Dollar Needs Strong Data to Take Advantage of Volatile Sentiment
Talking Points:
- USD/JPY holding higher as Nikkei 225 rallies further.
- US economic calendar supersaturated this week.
- Follow trader sentiment in USD/CAD with live DailyFX SSI updates.
There's no other way to put it: the Bank of Japan has effectively implemented a competitive devaluation policy. As of this morning, Japanese bond yields were negative out to 9-years and the yield curve was continuing to flatten - further reducing the Japanese Yen's appeal (although, it is a more viable carry currency). Of course, we're now waiting to see how quickly other major global manufacturers - particularly those in Asia - respond with their own "easing" efforts as well. We're looking at you, China (and the Euro is, too).
These aren't new concerns, of course. You may recall my article in Markit Magazine from the summer of 2013, "FX War Games," discussing the Fed's QE and the issues the friction in the CNY/JPY exchange rate were causing for the globe. More recently, in early-January, Mexican Finance Minister Luis Videgaray Caso said that China's actions with the Yuan threatened to kick-off a global competitive devaluation cycle. It seems the BOJ's actions have signaled just that.
Moving away from the BOJ and looking forward to the week ahead, it's become evident that the US Dollar has been gifted a soft sentiment environment that can easily be taken advantage of, provided of course that incoming economic data comes in to the upside and Federal Reserve policymakers' speeches over coming days signal confidence in the Fed's intended rate hike path. Conversely, if US economic data this week comes in poor - and it's an important week, with Core PCE, both ISM reports, and the US Nonfarm Payrolls report - the greenback will lose the "relative" appeal that it has been currently graced with by markets.
In FX markets, unlike equity markets, exchange rates are relative, whereby stock prices are derived from some intrinsic value like earnings. If interest rates go up in country A but also rise simultaneously by the same amount in country B, the currency A/B exchange rate won't move.
A simple analogy will demonstrate this point. If this were a university class, the "professor" (FX markets) would be grading "students" (economies and exchange rates) on a curve: the highest performing student may only achieve a mediocre aptitude score (let's say B-), but will be marked as the brightest student in the classroom (the record will show an A). If all the students perform equally poorly on the next test, the grading curve rankings may not change. On merit alone, none of the students are actually all that bright; but it's a world of relativity, not of absolutes.
That's the case for the US economy and the US Dollar right now: all of the other G10 countries and currencies aren't performing all that well, so the US has a chance to pull away from the pack. Strong US economic data this week would go a long way to helping cement the US Dollar's status as having the only major central bank in the G10 space that is looking to tighten its monetary policy. After all, there is less than a 20% chance of the Fed raising rates by 25-bps in March per the Fed funds futures contract; a repricing event that sees the market drag forward its expectations should prove to be a bullish catalyst for the US Dollar in the short-term.
Read more: Euro Driven by Global Sentiment Trends as BOJ Tips the Scales
--- Written by Christopher Vecchio, Currency Strategist
To contact Christopher Vecchio, e-mail cvecchio@dailyfx.com
Follow him on Twitter at @CVecchioFX
To be added to Christopher's e-mail distribution list, please fill out this form
DailyFX provides forex news and technical analysis on the trends that influence the global currency markets.