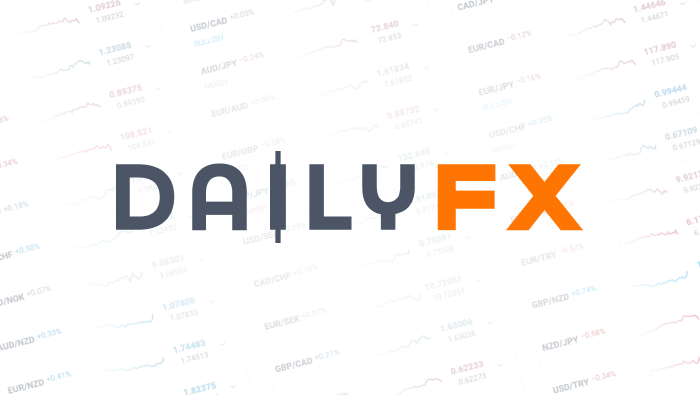 Bitcoin Sets Records amid Elevated Risk, Yuan Eyes Upper Bound ahead of FOMC
Talking points:
- Bitcoin continued its record-setting run, though with elevated risks from SEC.
- The USD/CNH found some support around 6.8736, eyeing on FOMC next.
- Would you like to know more about trading? DailyFX webinars are a great place to start.
To receive reports from this analyst, sign up for Renee Mu' distribution list.
Bitcoin
The BTC/CNY continued on its record-setting run on Tuesday, hitting 15,373, the 261.8% extension of the January drop. A week ago, Bitcoin's rally was interrupted after cyber attackers demanded ransom in Bitcoin. Although the cyberattack seemed to only pause Bitcoin's uptrend for a few days, the event may have a greater impact on the digital currency through another matter.
BTC/CNY 1-day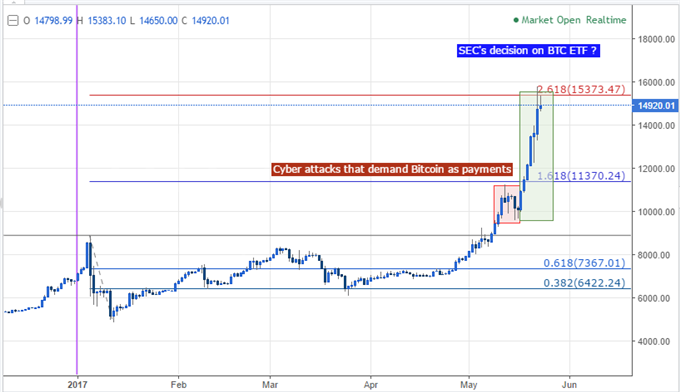 Prepared by Renee Mu.
We dicussed that Japan's official recoginition of Bitcoin as a payment method as well as U.S. SEC's reconsideration on Bitcoin ETFs have largely conributed to Bitcoin's gains. In SEC's intitial denial decision, lacking of regulation is a main reason that the regulator disapproved Bitcoin ETFs. In specific, a commenter mentioned that "a sizable number" of participants enter this market for "tax evasion, evading capital controls, and money laundering" purposes. Cyberattackers fall into this category. The event last week may add evidence to insufficient regulation on Bitcoin. On the other hand, the Bats Exchange that wants to list Bitcoin ETFs, has not yet set up suveillance-sharing agreement with major Bitcoin exchanges, which would help to prevent "fraudulent or manipulative acts" according to the SEC.
Thus, despite that a considerable of investors have bet on a reversed decision from the SEC, they want to be aware of challenges that the petitioner, Bats Exchange, faces. The door for further comment has been closed on May 15th. The SEC did not disclose a decision date; a sudden yet negative notice (if that's the case) may crash the soaring Bitcoin.
Yuan Rate
The USD/CNH has found some support (resistance for the Yuan) around 6.8736 (61.8% retracement) by Tuesday. This offshore Yuan pair remained weaker than the PBOC's guided level, which means that the Chinese regulator sees additional strength in the pair. As a result, the pair could continue to test the key support level. The major event risk in the coming 24 hours will come from the May FOMC Minutes. If the U.S. economic outlook turned out to be worse than expected, Fed's pace of raising interest rates could slow down and the U.S. Dollar then could lose against its counterpart including the Yuan.
USD/CNH 1-day
Prepared by Renee Mu.
To receive reports from this analyst, sign up for Renee Mu' distribution list.
DailyFX provides forex news and technical analysis on the trends that influence the global currency markets.