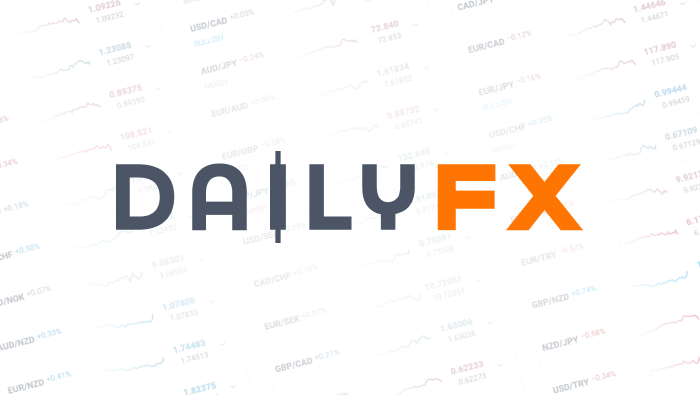 China's Market News: Investment Shows Uneven Development
Talking points:
- Private Investment remained subdued while the growth of investment in real estate accelerated.
- PBOC funds outstanding of foreign exchange dropped for the 18th month, adding pressure to foreign reserves.
- Read DailyFX latest trading guides for the outlook of major currencies in the second quarter.
To receive reports from this analyst, sign up for Renee Mu' distribution list.
Fixed Assets Investment
- The expansion in China's fixed assets investment slowed down in April, following improvement seen in the first quarter. The total fixed asset investment grew 8.9% in April while private investment in fixed assets expanded 6.9%. The growth rate of private investment remained slower than the rate of total investment.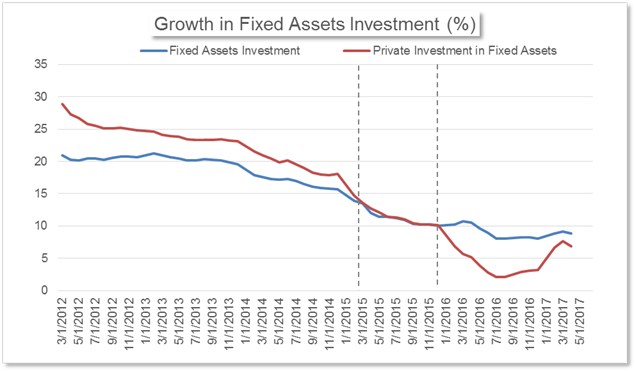 Data downloaded from Bloomberg; chart prepared by Renee Mu.
Before 2015, private investment was rising at a faster pace than total investment and was considered to be a key driver to the economic growth.
However, it became more and more challenging for investors, especially private investors, to find new opportunities to spend their cash from 2015. The growth rates for both total investment and private investment hit the bottom in July 2016.
In 2017, investment condtions improved in the first quarter after the government introduced a series of Public-to-Private projects, policies designated to facilitate private investment and tax cuts on companies. Yet, the slowdown seen in April indicates that the economy has not gained enough momentum to fully recover. This is consistent with an early forecast from Chinese Academy of Social Sciences that China's economic growth is expected to drop during the rest three quarters of 2017.
Investment in Real Estate Development
- China's investment in the real esate sector is still expanding despite that regulators have launched numerous rules to curb mortgages and home purchases. In April, investment in real estate development rose 9.3% following a 9.1% increase in the month prior.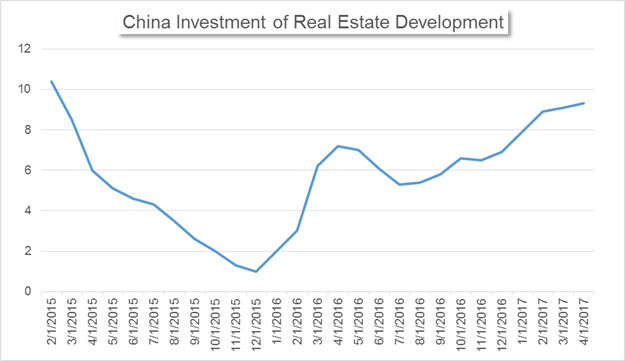 Data downloaded from Bloomberg; chart prepared by Renee Mu.
Coupled with the growth in fixed assets prints, the investment in real estate read shows that properties remain to be a major investment vehicle for Chinese, especially when the economy is slowing down. This keeps the risk of housing price bubbles elevated. At the same time, the PBOC has been closely watching the housing market. Before the risk of asset price bubbles is fully curbed, the regulator will most likely maintain monetary policy neutral, which is tighter than in last year.
PBOC's Funds Outstanding for Foreign Exchange
- The PBOC's funds outstanding for foreign exchange dropped for the eighteenth straight month in April, despite that the foreign reserves increased in the same month.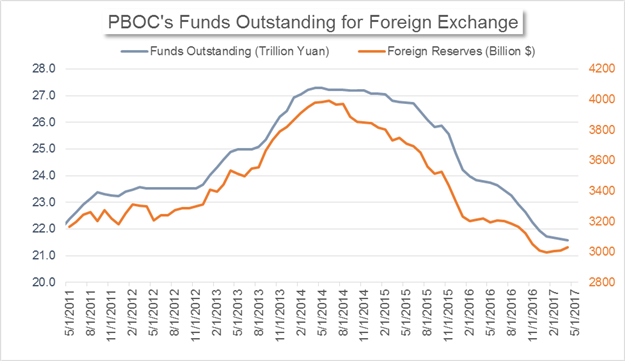 Data downloaded from Bloomberg; chart prepared by Renee Mu.
Yuan funds outstanding for foreign exchange measures the amount of the Yuan spent by the PBOC to purchase foreign currencies from financial institutions. This is a major source of China's foreign reserves and therefore, continued declines in Yuan funds outstanding for foreign exchange will add considerable pressure to the country's foreign holdings position. $3 trillion is considered to be a psychological level by many market participants. A drop below such a level may raise their concerns on Yuan-denominated assets and then could add pressure on Yuan rates. In January, the foreign reserves dipped below $3 trillion but pulled back in February.
To receive reports from this analyst, sign up for Renee Mu' distribution list.
DailyFX provides forex news and technical analysis on the trends that influence the global currency markets.