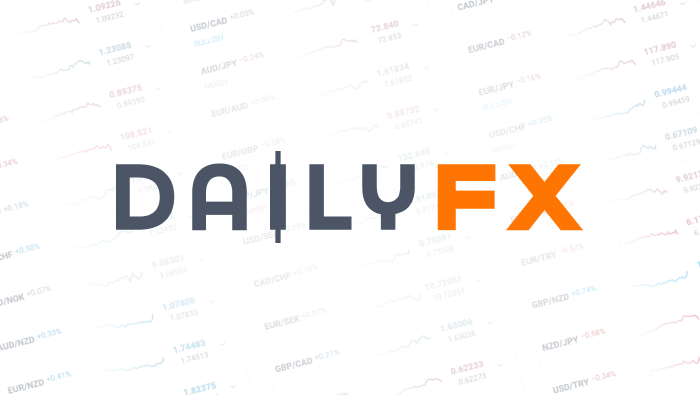 Bitcoin Continues Record-Setting Run, SEC's Decision in Focus
Talking Points:
- Bitcoin sets a record high of $1623.01 as of 3:20pm ET on Thursday.
- The factors that driving this rally and how long they could last.
- Read DailyFX latest trading guides for the outlook of the U.S. Dollar in the second quarter.
To receive reports from this analyst, sign up for Renee Mu' distribution list.
Bitcoin
Bitcoin soared over +5% as of 3:20pm ET on Thursday, climbing above $1600 for the first on record; it also broke above a key resistance level, the top line of a parallel.
BTC/USD 1-day
Prepared by Renee Mu.
Bitcoin's rally has been driven by two major factors: A) Japan's official recognition of Bitcoin as a method of payment, and B) the U.S. Securities and Exchange Commission (SEC)'s decisions on Bitcoin ETFs. In terms of the outlook of Bitcoin, these two factors could have different impacts.
On one hand, the prospect of Bitcoin in Japan looks bullish. On April 1, Japan announced officially to approve Bitcoin as a legal payment method. Just a few days later, two Japanese retailers told that they will soon allow customers to use Bitcoin to pay at their stores. Looking forward, more Japanese retailers are expected to accept the digital currency and in turn, further increase the use of Bitcoin in Japan.
On the other hand, the pending decision from U.S. SEC on Bitcoin ETFs adds a great deal of uncertainties to the market. On March 10th, the regulator denied the petition of the Bats BZX Exchange to list Winklevoss Bitcoin Trust as an ETF. The disapproval sent Bitcoin tumbling more than -6.0% on that day. However, on April 24th, a review on the disapproval decision was granted by SEC, opening the door for the petitioner to submit additional evidence till May 15th. Market participants then began to bet on a likelihood of a reversed decision on the Bitcoin ETF proposal.
Let's take a close look at the denial decision issued by SEC initially. Two major reasons that the regulator rejected the petition are: Bitcoin markets are unregulated and they are exposed to high risk of manipulation due to insufficient liquidity.
To prove these statements to be wrong could be very hard. For instance, the Chinese Central Bank shared similar concerns on Bitcoin's lack of regulation, and therefore, launched a series of inspections on Chinese trading platforms over the past three months. The Chinese regulator told two weeks ago that it will continue to strengthen oversight on digital currencies.
For investors who are in long positions or plan to long, they will want to be aware of two risks in Bitcoin. One is the likelihood of the SEC remaining the disapproval decision after the review. This could lead to a worse crash in Bitcoin than what was seen following the initial denial. The other risk is a reversal even before the decision, led by investors cashing out profits when prices are at high levels, such as what was seen on January 5th, 2017.
To receive reports from this analyst, sign up for Renee Mu' distribution list.
DailyFX provides forex news and technical analysis on the trends that influence the global currency markets.