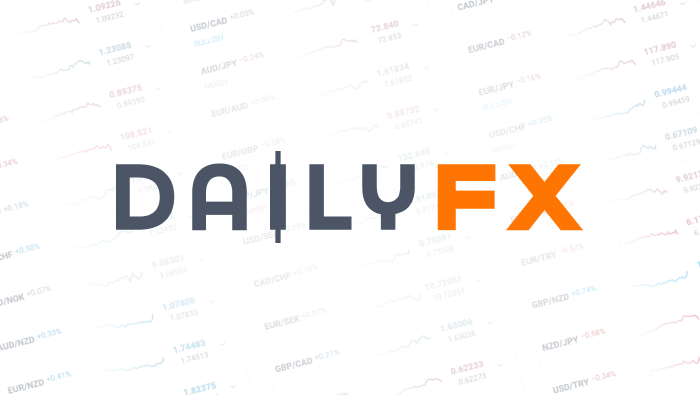 PBOC Talks about Yuan, Foreign Reserves, Monetary Policy and More
Talking points:
- The PBOC sees spending foreign reserves as an effective tool to support the Yuan.
- China's monetary Policy will remain neutral to avoid inflation and price bubbles.
- Would you like to know more about trading? DailyFX webinars are a great place to start.
To receive reports from this analyst, sign up for Renee Mu' distribution list.
Four PBOC's top officials answered questions at a press conference for the on-going China's National People's Congress meetings on March 10th. The officals are PBOC's Governor Zhou Xiaochuan, Deputy Governor Yi Gang, Deputy Governor/Director of SAFE Pan Shenggong, and Deputy Governor Fan Yifei.
Here are the highlights and how they could impact markets:
Yuan rates
In the

long term

, "A healthy economy with a relatively low inflation" as well as "stable financial markets" will help to support the Yuan rate. "China's economy remains healthy" and "since the beginning of this year, no basis has shown for continued Yuan devaluation". "We believe that the Yuan rate will maintain relatively stable this year".
Governor Zhou Xiaochuan's comments told two things: A) the regulator does not agree with excessive short speculation in the Yuan, as there is "no basis". B) Maintaining the economic growth, controlling inflation and curbing financial risks will be the key to support the Yuan rate in the long run. Economic growth will more rely on proactive fiscal policy amid neutral monetary policy; the risk of inflation is low based on the most recent CPI print; for the PBOC, a main focus in 2017 will be further strengthening oversight on financial markets.
In terms of Dollar/Yuan moves in the

short term

, Governor Zhou recommends market participants to closely watch the

U.S. Dollar Index

. "Fed interest rate hikes and other factors from the U.S. side" may add volatility to Yuan rates.
This hints that the regulator will less likely go against major trends in the Dollar/Yuan led by Fed rate hikes.
China's Foreign Reserves
In terms of declines in foreign reserves, "on one hand, some regulation policies on

capital flows

were not fully implemented in the past. Thus, we will improve on that".
On December 31, 2016, SAFE announced to strengthen oversight on individual purchasing foreign currencies with the annual quota. From January, the PBOC launched inspections on Chinese Bitcoin exchanges to crack down illegal cross-border transactions. Amid tightened regulation, Bitcoin trading in China may continue to shrink this year.
"On the other hand, drops are normal as we didn't plan to have that much ($4 trillion)". "Advantages of using foreign reserves to

stabilize Yuan

outweigh disadvantages".
This means that the regulator will continue to use foreign reserves to support the Yuan when necessary. China's foreign reserves dropped for seven consecutive months before climbed back above $3.0 trillion in February.
Monetary Policy
"We will implement prudent and neutral monetary policy. Excessive monetary supply will increase risks of inflation and price bubbles and hurt the economy." "Also, the neutral policy will place enough pressure on companies to conduct supply-side reform".
The PBOC will use open market operations to adjust liquidity in the short-term, but overall, monetary policy will be brought back to neutral this year from slightly loose previously.
Housing market
"Home loans will continue to expand at relatively fast pace, but this needs to be balanced. Amid changes in policies, the growth rate should drop."
The home loans gauge has become a major indicator that impact China's credit strategy.
Chinese investing overseas
"Some overseas investments are reckless", and "investments in sports, entertainment, clubs do not match the foreign investment policy and bring little benefit to China". As a result, "guidance on overseas investment is necessary".
- International sports and entertainment companies that are looking to finance from China may want to have second thoughts, as the Chinese regulator does not support that.
To receive reports from this analyst, sign up for Renee Mu' distribution list.
DailyFX provides forex news and technical analysis on the trends that influence the global currency markets.