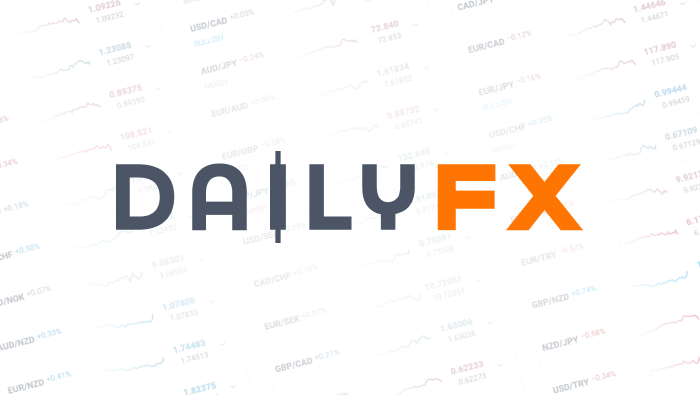 China's Market News: The PBOC Revises Yuan Reference Rate Mechanism
This daily digest focuses on Yuan rates, major Chinese economic data, market sentiment, new developments in China's foreign exchange policies, changes in financial market regulations, as well as market news typically available only in Chinese-language sources.
- The PBOC has reduced the reference period of Yuan trading against basket currencies since Feb. 20.
- Chinese regulators will use multiple measures, including tax and land policies to stabilize housing prices.
- Would you like to know more about trading? DailyFX webinars are a great place to start..
To receive reports from this analyst, sign up for Renee Mu' distribution list.
Yuan Rates
-On Monday, the PBOC weakened the Yuan against Dollar through the daily fix following four consecutive increases last week, by -287 pips or -0.42% to 6.8743.
The mechanism for calculating the Yuan fix has been revised since February 20th according to Yicai, a Chinese media of financial information. Multiple Chinese banks providing quotes to the China Foreign Exchange Trade System (CFETS) told the news agency that the reference period of Yuan trading against basket currencies has been reduced to 15 hours from 24 hours; the new reference period now is from 4:30pm (3:30am EST) to 7:30am the next day (6:30pm EST).
This revised calculation approach could reduce the impact of interday moves in the U.S. Dollar on Yuan's reference rates. Although neither the CFETS nor the PBOC issued any official announcement, the news has been widely reported by the Chinese media during the early afternoon of the Asian session. The offshore Yuan weakened following the release of these reports, with the USD/CNH rising to 6.8624 as of 4pm Beijing time (5am EST).
USD/CNH 1-hour
Prepared by Renee Mu.
- Last week, the Chinese currency has gained not only against the U.S. Dollar but also against a basket of currencies. According to the CFETS, three Yuan indexes all increased on a weekly basis: the CFETS Yuan Index, BIS Yuan Index and SDR Yuan Index rose +0.18%, +0.19% and +0.42% respectively to 94.21, 95.48 and 95.92.
Data downloaded from Bloomberg; chart prepared by Renee Mu.
Market News
Sina News: China's most important online media source, similar to CNN in the US. They also own a Chinese version of Twitter, called Weibo, with around 200 million active usersmonthly.
- China will strictly limit credit issued to speculative property purchasers, according to PBOC's fourth-quarter Monetary Policy Implementation Report released last Friday. Compared to the third-quarter report, the regulator adds a special column in the fourth-quarter report to discuss "China's asset prices, monetary policy and financial policies on the housing market".
"China's housing market has two unique characteristics: A) A major price difference between tier-one/two cities and tier-three/four cities, and B) low elasticity in home demand. The county's goal is to curb property price bubbles while prevent extreme price moves at the same time. In order to achieve this goal, regulators will use financial tools to restrict lending for property market speculation, but also will introduce land and tax measures to deal with the structural imbalance seen in the housing market."
Looking forward, the regulator may continue to use home loans as a key indicator to evaluate short-term liquidity.
Hexun News: Chinese leading online media of financial news.
- China plans to cut 50 million tons of coal production in 2017, according to a statement released by the National Bureau of Energy. Reducing excessive production is one of the country's top goals this year. In 2016, China cut 250 million tons of coal production and 45 million tons of steel production. However, this has not led to a fundamental improvement in China's energy sector. According to their annual reports or estimated performance reports, Anyuan Industrial and four other coal mining companies had a net loss in 2016; Datong Coal Industry and China National Coal Group both reported a net gain, yet resulting from assets sales rather than from their core business. China Coal Association told in January that coal companies will need more time to recover.
- Hong Kong Stock Exchange (HKEX) announced to launch USD/CNH options beginning on March 20th, the first currency options to be traded at HKEX. This provides a new tool for investors to either speculate or hedge against the Yuan exchange rate, in addition to CNH futures. HKEX accounts for about two-thirds of the open interest for all the worlds' exchange-traded USD/CNH futures, according to the exchange.
To receive reports from this analyst, sign up for Renee Mu' distribution list.
DailyFX provides forex news and technical analysis on the trends that influence the global currency markets.