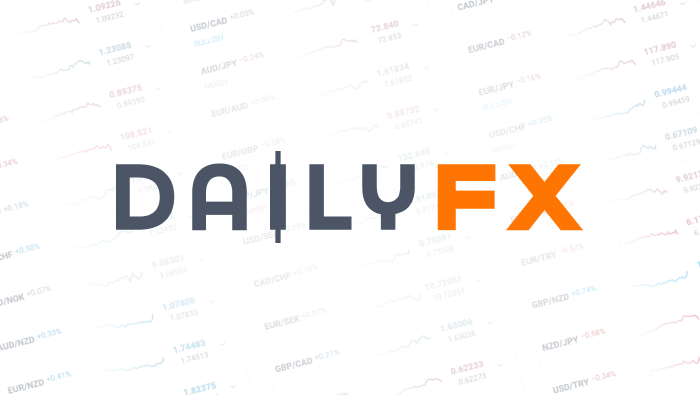 China's Market News: Government Bond Yields Rise Amid Tightened Liquidity
This daily digest focuses on Yuan rates, major Chinese economic data, market sentiment, new developments in China's foreign exchange policies, changes in financial market regulations, as well as market news typically available only in Chinese-language sources.
- A deficit in China's capital account indicates continued capital outflows from China.
- China's 10-year government bond yield picked up amid PBOC's measures designated to curb high leverage.
- Would you like to know more about trading? DailyFX webinars are a great place to start.
To receive reports from this analyst, sign up for Renee Mu' distribution list.
Yuan Rates
- The spread between the offshore Yuan and the onshore Yuan narrowed to around 240 pips as of 12:55pm EST; the offshore Yuan remained stronger than the onshore Yuan. Yesterday, the USD/CNH moved towards the PBOC's guided level, with the Yuan losing -0.51% against its U.S. counterpart. Despite of the offshore Yuan's weakness, the PBOC lowered the Yuan fix further on Wednesday, by -245 pips or -0.36%. This indicates that from the regulator's point of view, the offshore Yuan may still be too strong. As a result, more reversals could be seen in the offshore rate over the following days.
USD/CNH 1-Hour
Prepared by Renee Mu.
Major Yuan Indicators
- China's current account had a surplus of 257.6 billion Yuan in the fourth quarter of 2016, while the capital and financial account turned to a deficit of 257.6 billion Yuan. Over the entire 2016, China's current account had a surplus of 1.3950 trillion Yuan and the capital and financial account had a deficit of 318.3 billion Yuan.
Data downloaded from Bloomberg, SAFE; chart prepared by Renee Mu.
The capital account measures the net position of a nation's financial assets held by foreigners. A deficit in the capital account means that the country held more foreign assets than the other way around. Since the second half of 2014, the direction of capital flows in China has changed from inbound to outbound, with the country's capital and financial account turning into negative. This could be led by two factors: foreign institutions reducing investment in China amid a weaker Yuan and Chinese investors seeking overseas opportunities amid a lack of domestic opportunities.
- China's 10-year government bond yield rose to 3.497% on February 6th, the highest level since August 2015, following the PBOC's lending rate hikes. One of the main purposes of raising shorter-term rates is to curb the high leverage in longer-term bonds. Chinese investors used cheap short-term borrowing to purchase longer-term bonds, such as 5-year and 10-year Chinese government bonds. Such purchases had driven up bond prices and sent bond yields to record lows: Last August, the yield of Chinese 10-year government bond fell to 2.656%, the lowest level since the end of 2008.
Data downloaded from Bloomberg; chart prepared by Renee Mu.
Amid tightened liquidity of recent, investors holding long-term bonds with high leverage, may have had to sell their bonds in the effort to maintain sufficient cash. Such selling would lead to dropping prices and rising yields.
On Wednesday, the PBOC continued the suspension on liquidity injections through open market operations, a further move to reduce liquidity. Within such context, more selling in long-term bonds could be seen over the following periods.
Market News
Sina News: China's most important online media source, similar to CNN in the US. They also own a Chinese version of Twitter, called Weibo, with around 200 million active usersmonthly.
- Heads up: China's annual National Securities and Futures Supervision Conference will be hosted on February 10th and 11th. The Chairman of China Securities Regulatory Commission Liu Shiyu will attend the Conference for the first time after he took office. China has set curbing financial risks as one of the prioritized targets for 2017. Securities regulators may issue detailed measures at this Conference and thus, worth to keep an eye on.
To receive reports from this analyst, sign up for Renee Mu' distribution list.
DailyFX provides forex news and technical analysis on the trends that influence the global currency markets.